This throw-back Thursday, we're bringing back a great point that we still refer to with clients on a regular basis: how to make the right investment for your home.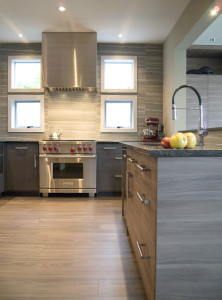 Recent Kitchen Renovation by Meade Design Group
When approaching a renovation, we always encourage clients to make sure they are introducing quality (whether that be of products, materials or just quality of life through better functioning space) within their means. A big part of this is the all important factor 'Return on Investment' – knowing what you may potentially get back as a result of your renovation should you decide to sell your home. It really can be quite an overwhelming balancing act!
To help figure things out, in addition to consulting with a professional design firm, homeowners can benefit greatly from a consultation with their Realtor to discuss specific issues relating to their property which may impact a home renovation plan.  Local market conditions as well as aspects of the property itself can greatly affect issues around design, style and layout.
Back in 2012, Ivan asked Roger Jones of JONESco Real Estate for his thoughts on what are the most critical issues a homeowner ought to consider prior to investing in a major renovation – here's what he said then: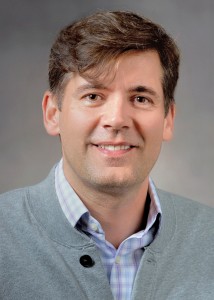 Roger Jones
"First and foremost, it is important to recognize that certain home improvements add real market value to a property while others should be viewed more as personal preference items which enhance your own enjoyment of the home.  An improvement which has potentially broad appeal (such as an upgraded and more functional kitchen or hardwood floors) definitely adds value while more specialized items (such as a swimming pool or exotic hardwood built-ins) may not necessarily add direct value when it comes time for resale.  It is wise, therefore, to factor your likely timeframe for ownership of the home into your plans.  If you are thinking in the longer term, it makes more sense to invest in those more personalized options which will add your own enjoyment over a long period of time – if you know that your timeframe is likely only a few years, then the renovation should probably be more focused on making improvements which will stand you in good stead when it comes time to resell. "
"Location and the quality of surrounding homes are also key factors when considering the scale of your renovation.  It is generally true that you don't want to create the most expensive house on the block.  There is a cap on the price range a prospective buyer expects to consider paying for a home based on the property size, location and setting .  Buyers may  also expect a certain minimum level of finishing and amenities based on these factors.  Prior to commencing a renovation project one needs to be realistic in terms of how much should feasibly be invested in a particular property based on these kinds of considerations.  Your Realtor will be able to supply you with current market information specific to your neighbourhood and can offer advice pertaining to your own situation."
We contacted roger again to see if he would have anything to add or change given the current market – his suggestion for 2015? A recent pitfall is that luxuries such as jetted tubs or steam showers should really fall within the same category as swimming pools and exotic wood built-ins as they are too specialized for a good return on investment.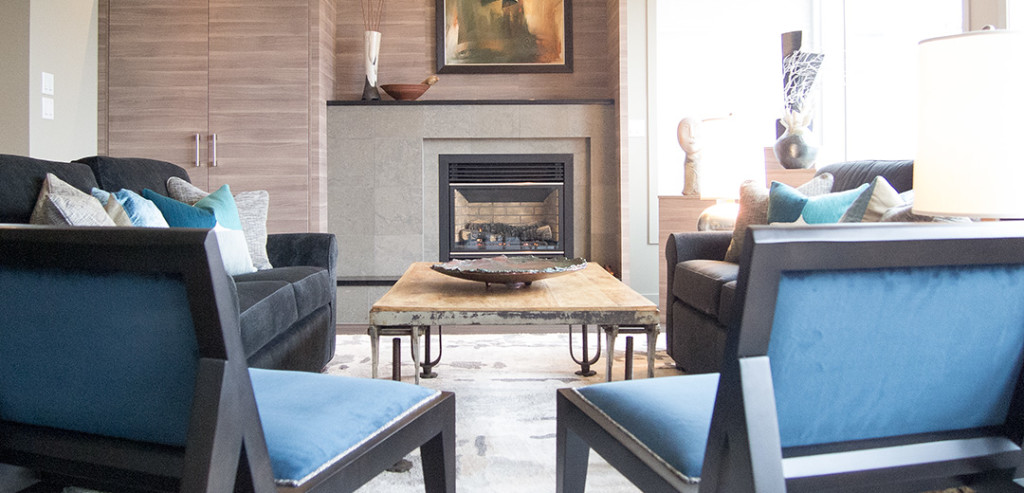 Recent Living Room Renovation by Meade Design Group
In conclusion, here are a few of Meade Design Group's rules of renovation which we pass on to our design clientele:
– Contact your Realtor and have a frank discussion about what you are hoping to achieve with your renovation.
– Work with a local Interior Designer utilizing their expertise in developing your plan.
– Get several quotes prior to commencing work.
– Always allow for a 20-25 percent contingency in your renovation budget (Unlike new builds, renovations almost always encounter unforeseen circumstances – if you don't need to use it, it's a bonus!)
– Set a realistic timeframe for completion of your project.
– *NEW* If you can afford it, rent a nearby apartment or suite – it will help the workers in your home progress at a quicker rate and it will be much easier for your day-to-day life. If it's nearby, you can frequent your home to check on progress.
– *NEW* Keep the highly personalized elements to a reasonable level – regardless of whether or not you have resale in mind during your renovation, your tastes and needs may change – stick with more classic or versatile elements (which can be personalized with a backsplash, wallpaper, coat of paint or accessories that resonate with you) for your largest areas of investment such as flooring, cabinetry or exterior elements.
– Enjoy your home and your informed  investment.
Visit Roger Jones website at: