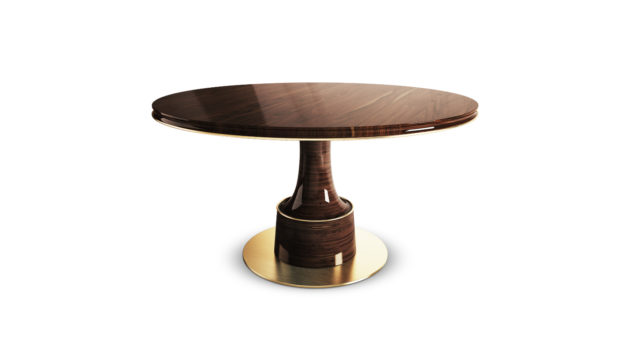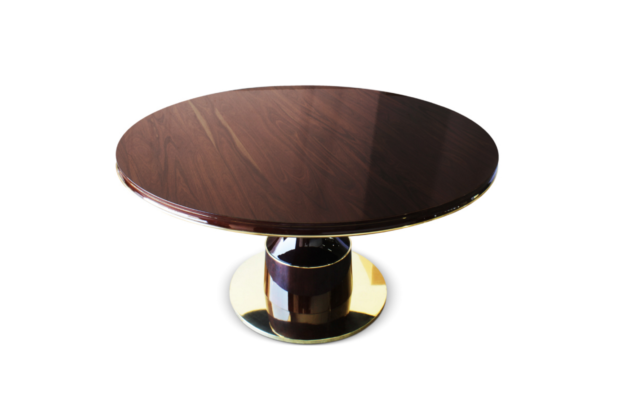 ---
Buck Dining Table by Porus Studio
---
PRODUCT
Buck Dining Table 
MATERIAL
Walnut Root Veneer + Polished Brass
Other finishes available on site.
MANUFACTURE
Porus Studio
MEASUREMENTS
Diameter 55.5″ / Height 29.5″
PRICE
Available upon request.
DESCRIPTION
One of my favourite combos in design is Walnut and Brass.  So this piece is definitely in my alley.  Inspired by the Buck Lake an imposing nature hidden treasure, Porus studio has created the Buck dining table to embellish any contemporary living space. The structure of the modern dining table is made in walnut root veneer, combined with the beautiful brushed brass frames on the top and leg. The base of the Buck dining table is made in polished brass, contrasting perfectly with the wood of the structure.
YUMMY FACTOR
Succulent!!!