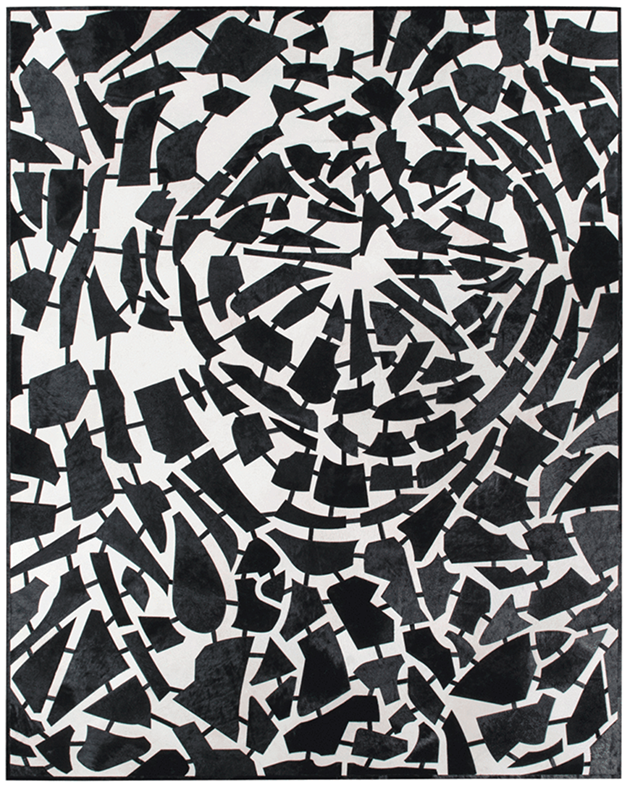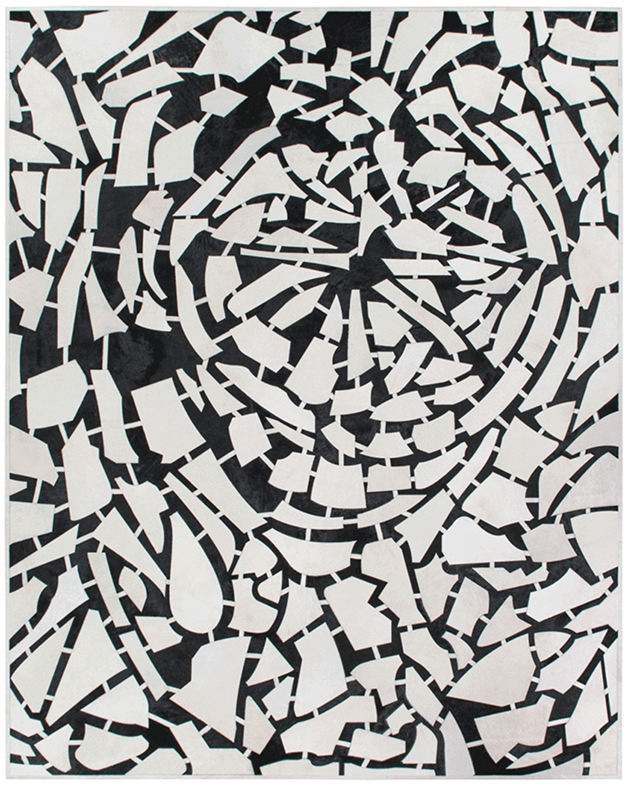 ---
Element II Rug Cow Hide by Kyle Bunting
---
PRODUCT
Element II
DESIGNER
Artist Collection by Kyle Bunting
MATERIAL
Cow hide
MANUFACTURE
Kyle Bunting
DIMENSIONS
8'X 10′
Also available in any size, shape, or color for rug or wall.
This pattern changes depending on the size therefore there are no standard sizing increments. in most cases this design can be specified for any size.
PRICE
$5,440.00 US
LEAD TIME
In-Stock
DESCRIPTION
Element II showcases sporadically placed, angular shapes interlocked with one another through thin strips of hide. The design itself features a central fracture of shapes with the rest of the pieces orbiting around its point of focus.
YUMMY FACTOR
Exquisite!!!