Every time I find a new concept that is related to our design industry I get pretty excited.  This time, it is the new project under the hands of Hans Hoetink, one of the best art gallerists in Madrid, if not the best.   On the 6th of May, 2017 Hoetink opened a new art gallery and design studio concept with renowned architect Adam Bresnick.   The project was designed by Brenick, and the curotorial art work has been done by Hoetink himself.  A clean modern and industrialist canvas to showcase art with the best background possible.  Even the stairs are an art piece worthy of being showcased!
---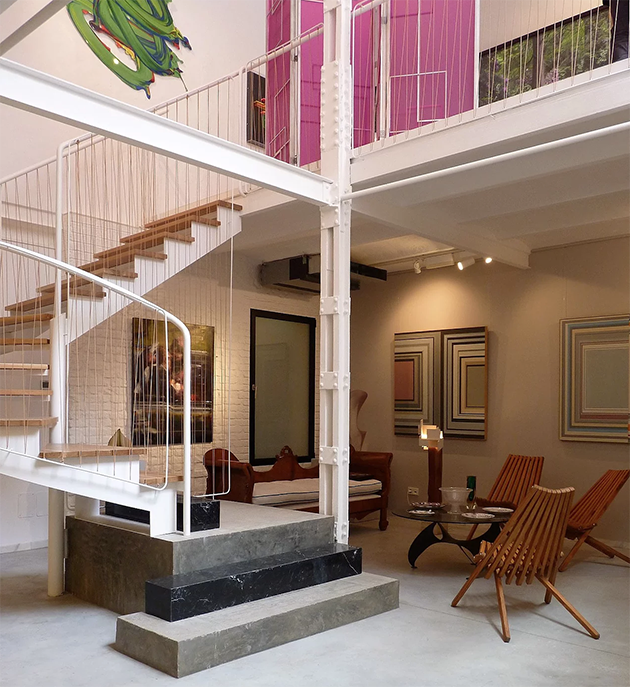 ---
Hans Hoetink – Fine Art
---
The tag line for this new concept space is "Art for Pleasure",  a declaration of their philosophy in life, and why art is so important in your surroundings.  This is the reason the space is designed to showcase art alongside object d'art and furnishings from different periods to create an experience, and encourage the mindset that art can fit in a home, rather than the typical attitude that art only belongs to an art gallery or museum.  The dialogue between space, art and furnishings enriches the environment, while enhancing the beauty and originality of each piece.
---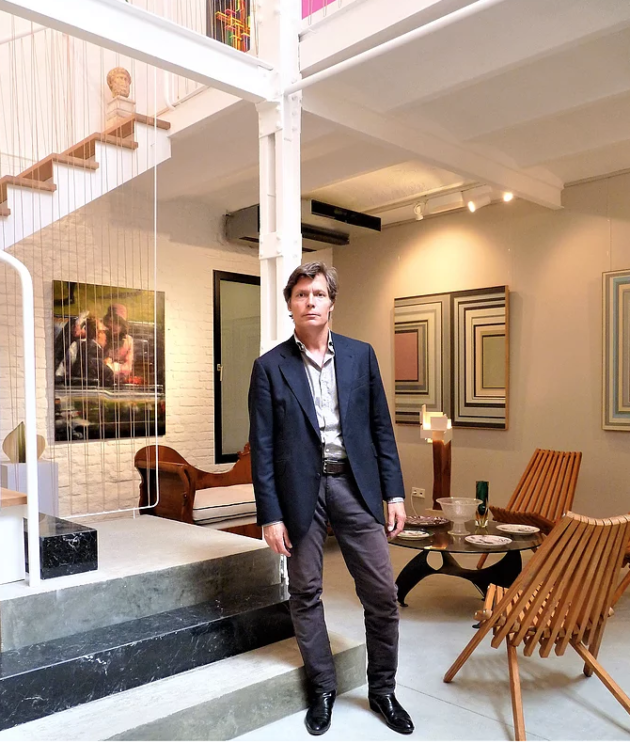 ---
Hans Hoetink
---
Hans Hoetink is originally from Holland.  With an art history degree under his arm he established himself in Madrid around 1990 to work in Sotheby's.  Hoetink has over 25 years of experience in the art world working for other prestigious galleries.  His professionalism and educated eye is more than evident in his new adventure.
---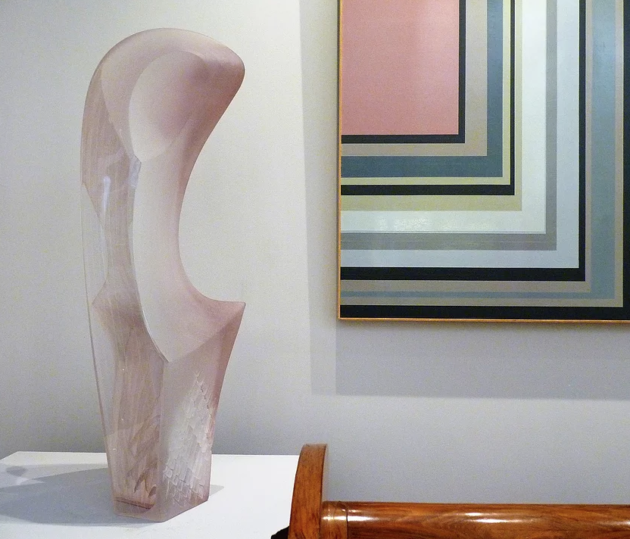 ---
Glass Sculpture by Javier Gómez and an art piece by Alfonso Sicilia Sobrino
---
For this project, Hoetink's collection features pieces by some of the most renowned Spanish artists of today such as Rafael Canogar, Dis Berlín, Antón Patiño, Mateo Maté, Miki Leal, FOD, Pedro Castrortega, Amparo Garrido, Óscar Seco, Chus García-Fraile, Alfonso Sicilia Sobrina and many others, as well antiques and object d'Art collections.
---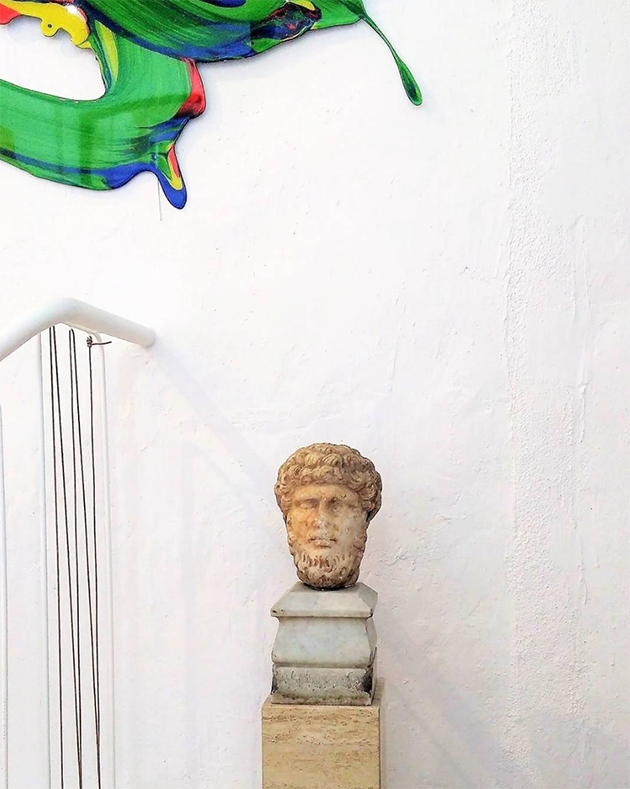 ---
Roman Head and an art piece by César Delgado
---
One of the unique features of this gallery concept is the collection of Object d'Art (pieces of ceramic and porcelain, sculptural lamps, tables and screens), all original pieces signed by contemporary artists. These pieces can be purchased at the gallery but commissions are also always welcomed.
---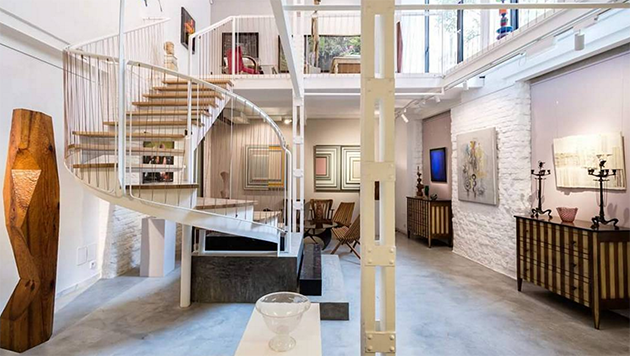 ---
Hans Hoetink Fine Art – Art for pleasure
---
Another unique aspect of this gallery is that they also offer the service of renting art for comercial spaces and even residences.  Their service includes the ability to try an art piece in the space and live with it to see if the art piece works well for the client; and for the commercial spaces, there is always the fact that this expense can be used for accounting purposes as well making spaces interesting and more unique. A win-win solution for everybody!
This new art gallery concept is Art for pleasure in every sense of the word.  A place to educate the eye, while discovering man-made beauty and an opportunity to start collecting an art piece or two! (why not)!
---
I invite you to visit their websites and enjoy their space at:


---