---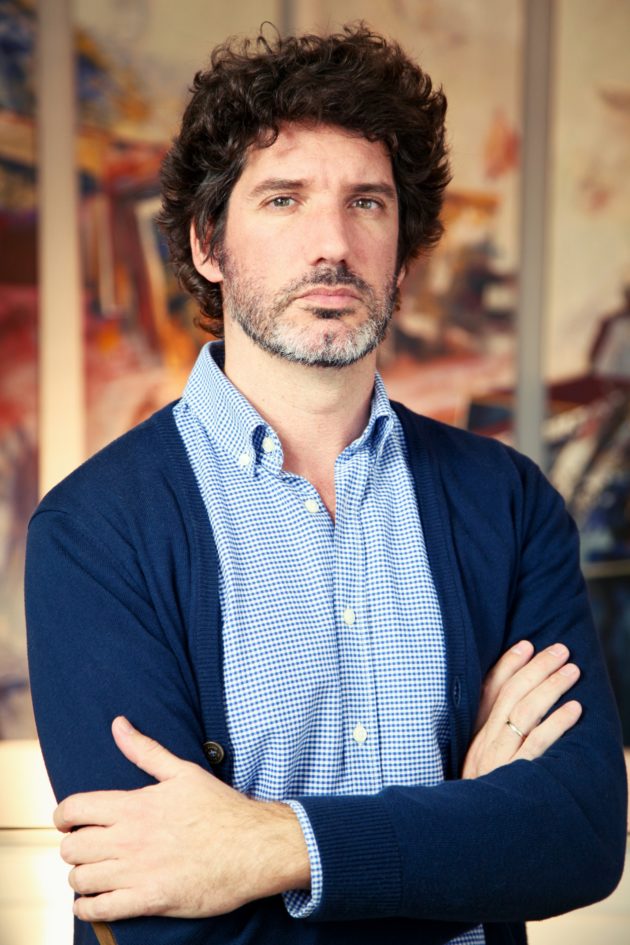 ---
Carlos Álvarez López
---
As one of the most recognized interior designers in Spain, Carlos Álvarez López has been the Director of Projects and Principal Designer at Lalzada, a multidisciplinary design studio that has been developing integral solutions for homes, offices and commercial venues for over 10 years.
Carlos' thoughtful designs, and imminent respect for quality underly a unique design philosophy.  You have to design for the inhabitants of the space.  Who could imagine that a kid that used to play and create floor plans with the leftover wood parque at his parents home is now the designer of some of the most recognized interiors in Spain; always with the goal to create memorability; a quiet and timeless drama of sorts that becomes addictive to the eyes.
Every element of his projects are so well thought out that a simple glance is never enough.  All prior expectations disintegrate until nothing remains, but astonishment at the beauty and comfort that he is able to create. Carlos' signature style always prevails with the perfect mixture of custom furniture and an artistic verve that, combined with decorative objects, creates spaces that are not just beautiful, but equally sophisticated and comfortable for his loyal clientele.
I invite you to read this interview and discover why he is one of the most established names in the current Spanish design scene.
---
Iván Meade – What was your first experience with design?
Carlos Álvarez López – Since I was a kid I loved drawing homes. I remember clearly designing my Playmobil homes layouts with the left overs of the parquet flooring.  Instead of working on my homework, I used to spent many hours designing and sketching cars and various objects from my imagination as a child.  I was always very attracted to architecture, but for one reason I ended working mostly in interior design.  But, at the end of the day I have designed many homes, interiors, furnishings, and lighting… sometimes I still think I would love to be a car designer.
---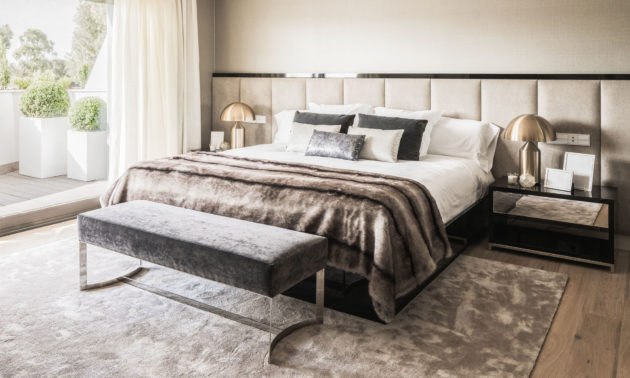 ---
Interiors by Carlos Álvarez López – Lalzada
---
Iván Meade – What do you enjoy most about being a designer?
Carlos Álvarez López –The thing that I most enjoy is the creative process, from the idea, the sketching, the technical drawing, working with the artisans and contractors until you can see the end result.  That priceless moment when your imagination becomes a reality, when you can touch it and it becomes real. Our trade has something really incredible, and that at the end of the creative process you can always see the results of your work.
---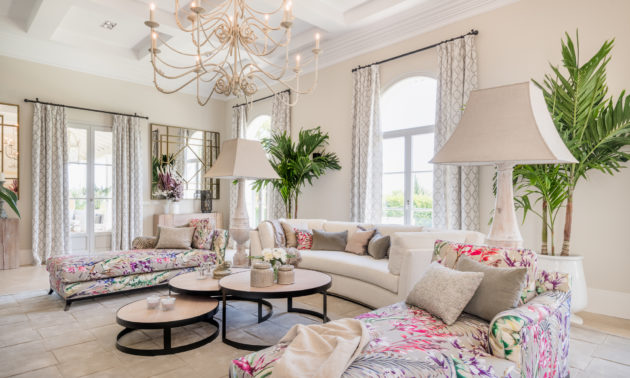 ---
Interiors by Carlos Álvarez López – Lalzada
---
Iván Meade – One of the characteristics that I really admire about your work is the diversity of the decorative styles (from traditional, to transitional, to contemporary).  Why is this important for you and your clients, and how do you achieve this?
Carlos Álvarez López – At the studio we are firm believers that our goal is to make the dreams of our customers' a reality.  Their homes should be a reflection of their personality, their taste and living habits, and not the designer's signature style.  At the end of the day, you will always see our own imprint as designers, but what we love is that we are designing homes completely tailored to the inhabitants of the space.
Our goal is to guide our clients, so their ideas can become a reality, this is the reason we put a lot of effort understanding our clients needs.  This is the reason why it is important to be adaptable to any decorative style. At the end of the day, every project is different, starting with the fact that ever new home we work on adapts to its environment.  It's not the same to design a beach house, then it is to design a a ranch, or an apartment in a busy city.
---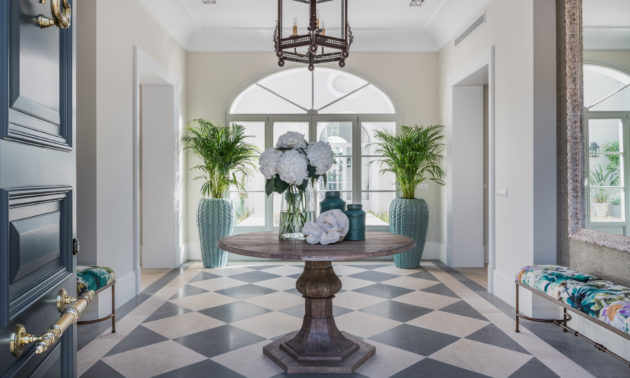 ---
Interior Design by Carlos Álvarez López – Lalzada
---
Iván Meade – What is the story behind Lalzada?
Carlos Álvarez López –When I started my interior design professional career I started working in a studio/retail shop in the Salamanca Neighbourhood in the heart of Madrid.  In this place I met Marisa Ruíz who was the general manager of the shop and studio at the time.  A couple of years later in 2002, the opportunity to start Lalzada came in and Marisa invited me to be part of her team.  We started just herself, myself and an admin.  Today we are 12 professionals between interior designers, architects, admin and contractors.
---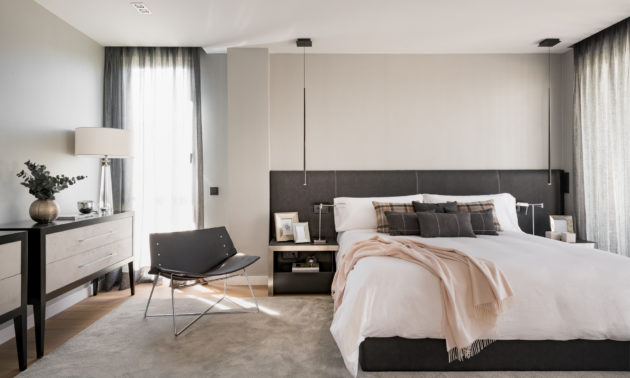 ---
Interiors by Carlos Álvarez López – Lalzada
---
Iván Meade – You have accomplished something very unique in the Spanish interior design industry; creating a strong, extremely well recognized and beautiful signature style – In this same manner, your style keeps evolving – How or where do you find your inspiration to create the Lalzada Style?
Carlos Álvarez López – Thank you very much for noticing this! Sometimes, you are not aware of your personal style.  I am very observant. I like to see what surrounds me, love reading blogs and publications about my industry; finding inspiration in movies, ads, architecture, nature… the reality is that everything can be a source of inspiration if you keep your eyes wide open…
---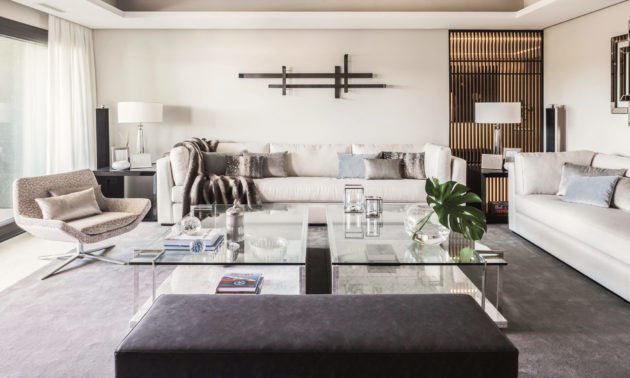 ---
Interiors by Carlos Álvarez López – Lalzada
---
Iván Meade – What is the value of design for you, and how do you explain that to your clients?
Carlos Álvarez López – I believe that the value of design is when you create good design.  A design that is functional, yet beautiful at the same time.  An important factor is to have the clients understanding that when they work with you, they will obtain the best results in their major investment that is their home.  Our work is not only the aesthetic part, but to provide tailored solutions that will make the home or working space always more functional.  This is to me the value of design.
---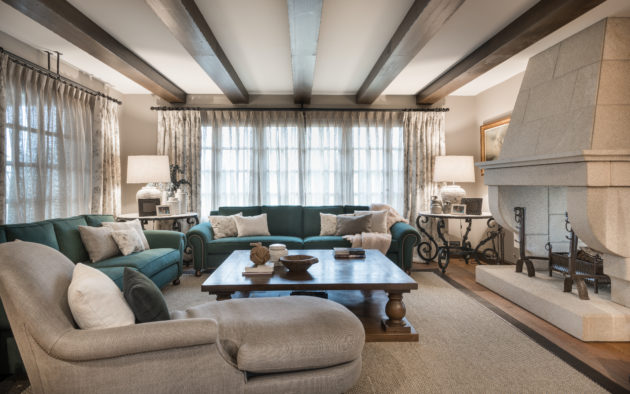 ---
Interiors by Carlos Álvarez López – Lalzada
---
lifeMstyleIván Meade – Many of our readers are design students – What would it be the best advice you can give to somebody who is starting a career in design?
Carlos Álvarez López – My advice is always to design with passion, there is no a better recipe than that. You need to be a design sponge, absorbing everything that surrounds you, be a good listener, never stop learning, always to conduct yourself in a humble manner.  Don't follow up trends, but instead find their influence so your projects always look current, and always bring a unique personality to each space, that is what it will prevail.
---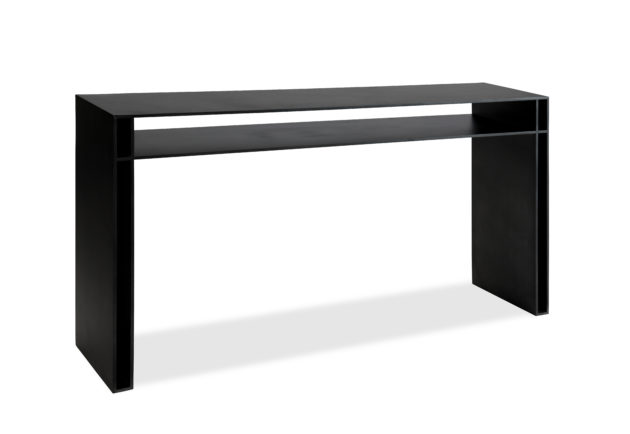 ---
Table Design by Carlos Álvarez López – Lalzada
---
Iván Meade – Your projects are very sophisticated with a timeless and elegant sensibility.  What is the elegance for you?
Carlos Álvarez López – My personal belief is that elegance is the right equilibrium and balance of things, the serenity and simplicity of the materials and colours doing the talk.  This is the reason why I think you need to create timeless designs; creating elements, colours and solutions that will always survive the test of time.  Like you said in your question, it's important that a project is timeless.
---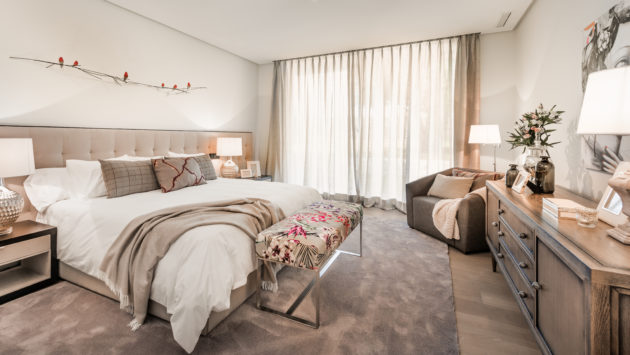 ---
Interios by Carlos Álvarez López – Lalzada
---
Iván Meade – In your humble opinion, what do you think every home needs and what is your favourite feature in your own home?
Carlos Álvarez López – The most important thing in a home is that the space needs to be  a reflection of its inhabitants.  This is a firm belief and the only way you can actually feel comfortable in your own space and call it home.  If the design is spectacular, but doesn't reveal the clients personality, that client will never live comfortably within that space. It will be a beautiful project, but not a home.
From my own home, its not a specific room that I like, the thing I enjoy the most is the natural light, its orientation… and chocolate in my pantry!
---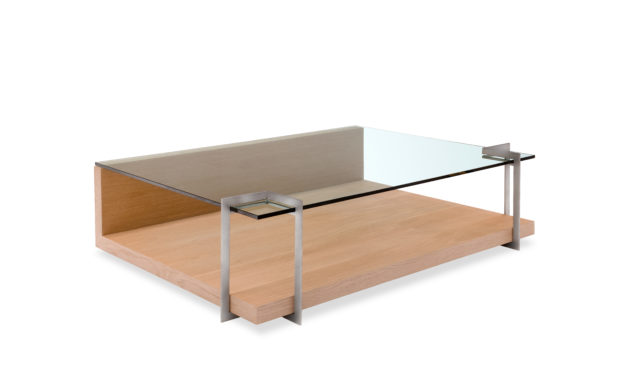 ---
Coffee Table by Carlos Álvarez López – Lalzada
---
Iván Meade – Another aspect that I found very interesting in your projects, is the fact that you always create a moment that makes the project memorable.  It can be a beautiful mirror, a sculpture, a light fixture, a vignette.  How do you know what piece you are going to give the main stage in your spaces?
Carlos Álvarez López – This is not something that I consider when I am designing.  I believe this is something that is a natural evolution of the project itself.  Sometimes it is added at the end, in the final installation when I find that unique piece that will become the focal point.
---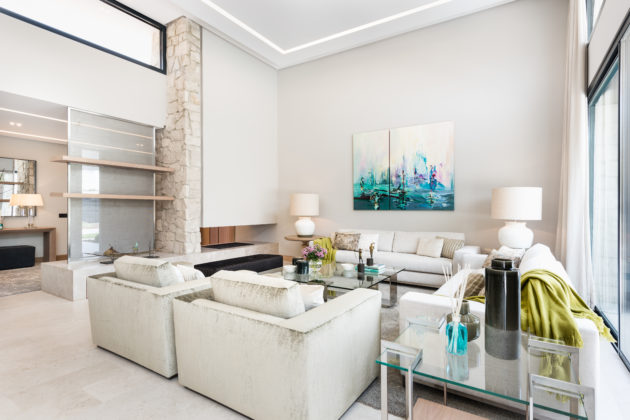 ---
Interios by Carlos Álvarez López – Lalzada
---
Iván Meade – What is your favourite material at the moment and why?
Carlos Álvarez López – If I have to choose one material, the winner is wood; its beauty, its natural warmth, and the variety of uses and finishes you can have on it.  It truly allows you to produce anything as easily adapts to any decorative style.  I am a big fan to only use natural materials, materials that are durable, but that when they age they acquire a certain patina, that makes them even more beautiful.  As far as material goes, wood checks off all my boxes.
When I am designing furnishings, wood is always the main actor, it allows me to create the base and with its infinity of finishes, I can easily mix it with other materials like metal, or stone which are other materials I also love to use in my designs.  You can find wood uses in many architectural  elements like floors, wall paneling, beams, ceiling details, etc… Its a natural choice for me.
---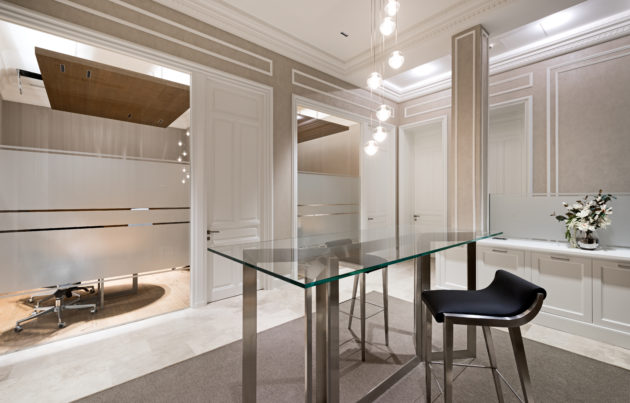 ---
Interiors by Carlos Álvarez López – Lalzada
---
Iván Meade – What is your latest design obsession?
Carlos Álvarez López – I don't know if this is truly an obsession, but lately I have been using iron in all my designs.  Like wood as material, I love the fact that you can have many finishes as well.  I love its simplicity, as a natural raw material and its capacity to integrate in any decorative style.  I often use it in coffee tables, dining tables, console tables, etc.
---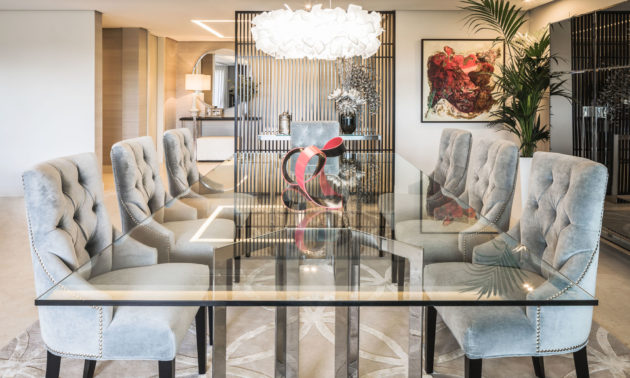 ---
Interiors by Carlos Álvarez López – Lalzada
---
Iván Meade – What has been your favourite project so far, and what would it be your dream project?
Carlos Álvarez López – There is not one that sticks out in my mind.  Every project is unique and has brought good and bad experiences… not everything is always perfect, but with these experiences you always grow.  The most important thing is the gratitude of my clients and their trust when they know I had their best interests at heart.
My ideal project will be the one that give an opportunity to do something new, different and creatively interesting, a project that gets me out of my comfort zone.
I would love to design more hospitality projects like hotels as they allow you to let come up with unique proposals letting your imagination fly.
---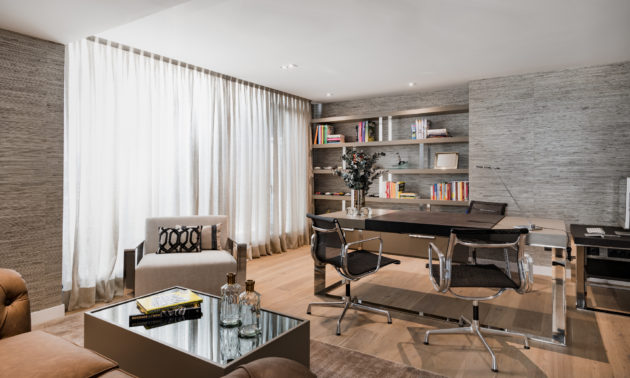 ---
Interiors by Carlos Álvarez López – Lalzada
---
Iván Meade – What is next for Carlos Álvarez López and Lalzada?
Carlos Álvarez López – We are extremely fortunate at Lalzada as we currently have many residential and commercial projects on the go.   We hope the COVID situations passes soon, so everything can be as normal as it can be – Obviously this has affected everybody.  We are also working on a new internal project called "Lalzada Furniture" which is our own line of furnishings that I have designed.
---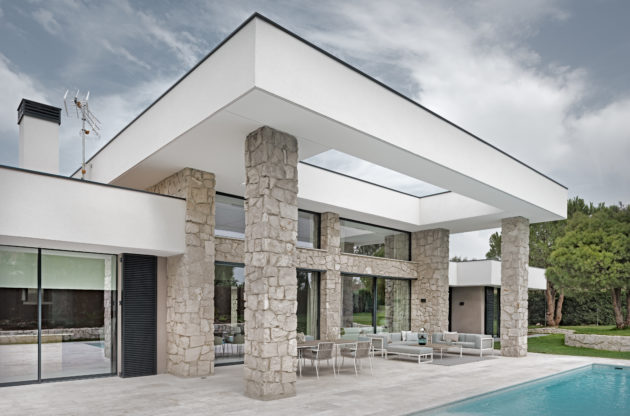 ---
Architecture and Interiors by Carlos Álvarez López – Lalzada
---
Iván Meade – Lastly, you have already created a stunning body of work with many mediums and styles and a splendid portfolio with many  projects under your arm. What would you like your legacy to be?
Carlos Álvarez López –Uff! This is a difficult question to answer.  Maybe ask me this questions in a couple of years.  At the moment I would love to continue working in projects that help the studio grow and myself professionally and personally.
---
I invite you to visit Carlos Álvarez López stunning body of work at: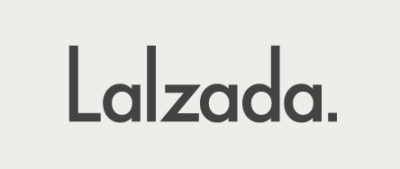 And to follow up his daily adventures on his Instagram accounts:
---