---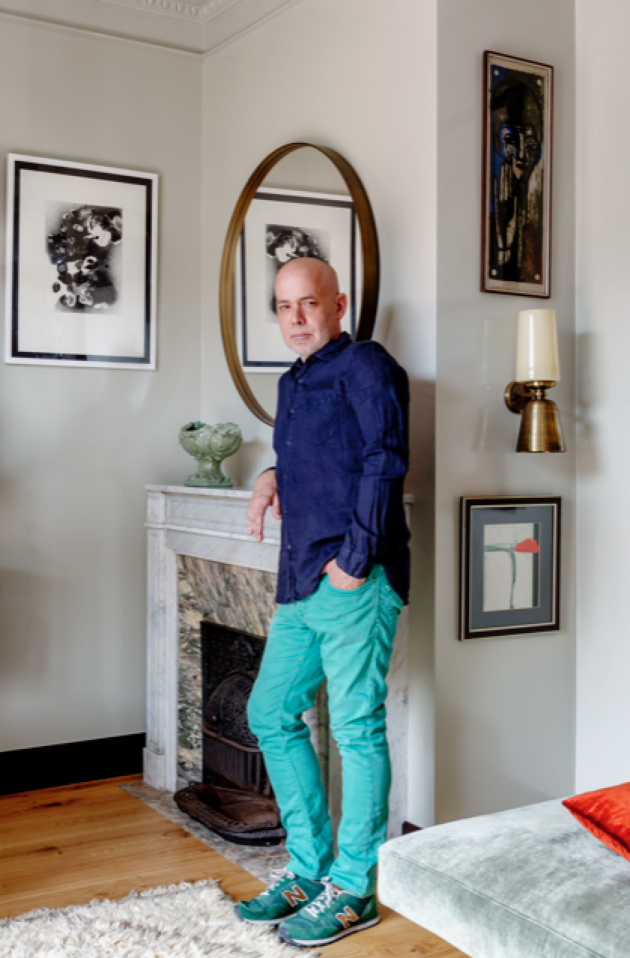 ---
Mikel Irastorza
---
Mikel Irastorza's work has a very special sensibility. With a virtuosic eye for colour and pattern, an adventurous sense of style, and a generous application of his own learnings in fashion, we discover that all these aspects are synonymous with the Irastorza approach for successful and stunning interiors. Mikel's designs seamlessly marry contemporary influences with important historical reference points, blending high and low, old and new with soulful sophistication and iconic grace.
Every detail is studied with the idea to re-create the use of space in an imaginative way that is not only aesthetically pleasant to the eye, but also serves the end goal of describing the personal preferences of the inhabitants of those spaces.
Intuition and psychology can play a large part of Mikel Irastorza's design process. Finding harmony in many different perspectives and influences is key to a successful project. Clients are his biggest muse.
---
Iván Meade – What was your first experience with design?
Mikel Irastorza – My first experience in the world of design started twenty five years ago when I started to work in a French company that specialized in shoe design.  I was in charge of designing different aspects of the shoe collections.
---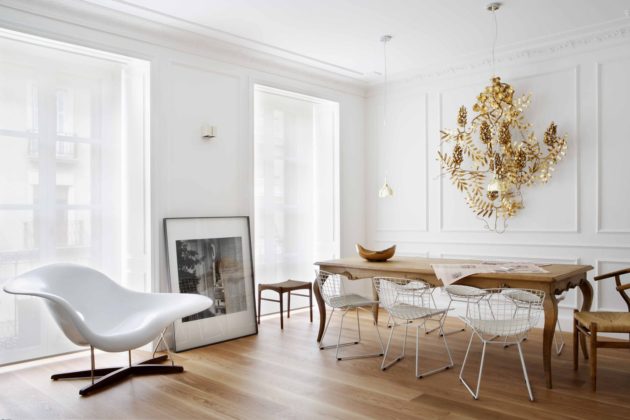 ---
Interiors by Mikel Irastorza
---
Iván Meade – What do you love about being a designer?
Mikel Irastorza – The thing that I love the most about my profession is the transformative power you have while injecting personality into every surface; giving apartments and homes a unique personality that is not just beautiful but that adapts to my clients needs.
---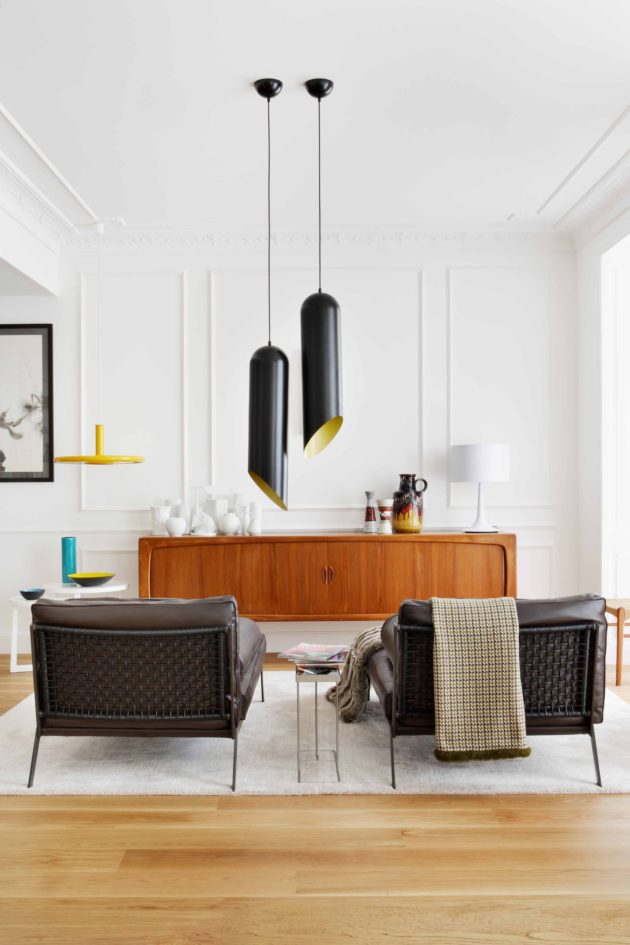 ---
Interiors by Mikel Irastorza
---
Iván Meade – How would you describe your style?
Mikel Irastorza – ECLECTIC!!! …Without a doubt!
---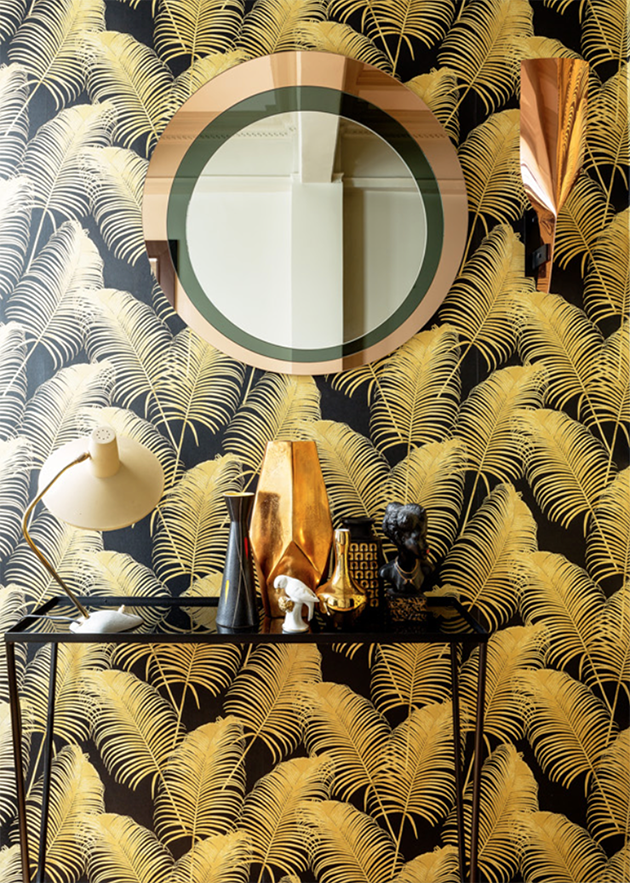 ---
Interiors by Mikel Irastorza
---
Iván Meade – Who or what has influenced your style?
Mikel Irastorza – Art, movies, fashion, and the influence of architectural styles and the people around me. Also, those people from whom I can drink elements of their knowledge to later develop new and unique experiences for the spaces I design.
---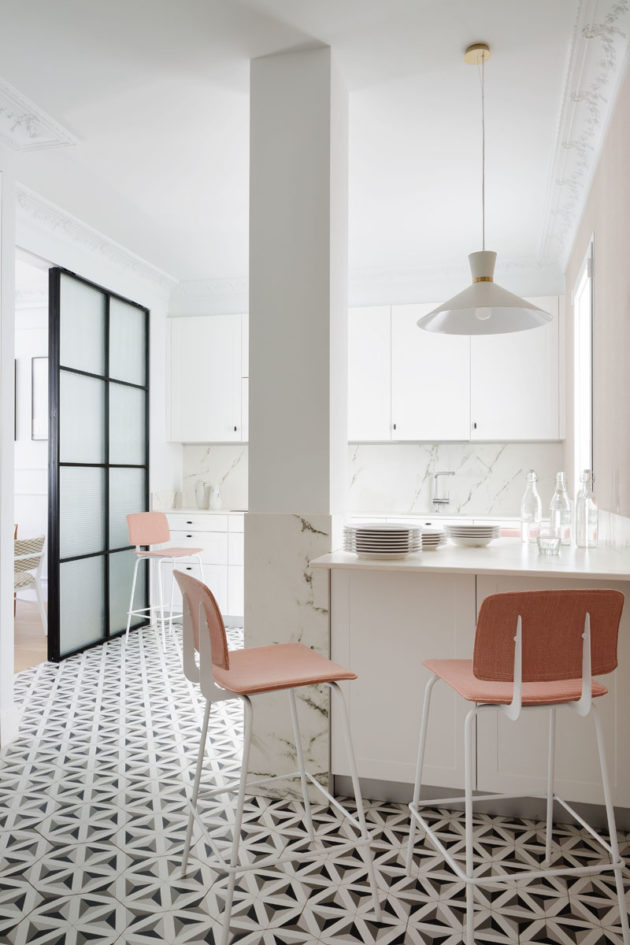 ---
Interiors by Mikel Irastorza
---
Iván Meade – You have had the opportunity to work in other countries. How do you adapt your design aesthetic to the country's culture?
Mikel Irastorza – This is an interesting question as a big part of my knowledge and inspiration was aquired and developed because of the fact that I lived in different cities such as London, Paris, New York and Berlin, as well as took many trips to Italy… From each of these places I have absorbed the intrinsic differences between architectonic styles and decorative concepts, and all of these have helped me to adapt to different surroundings in which I have had to work.
---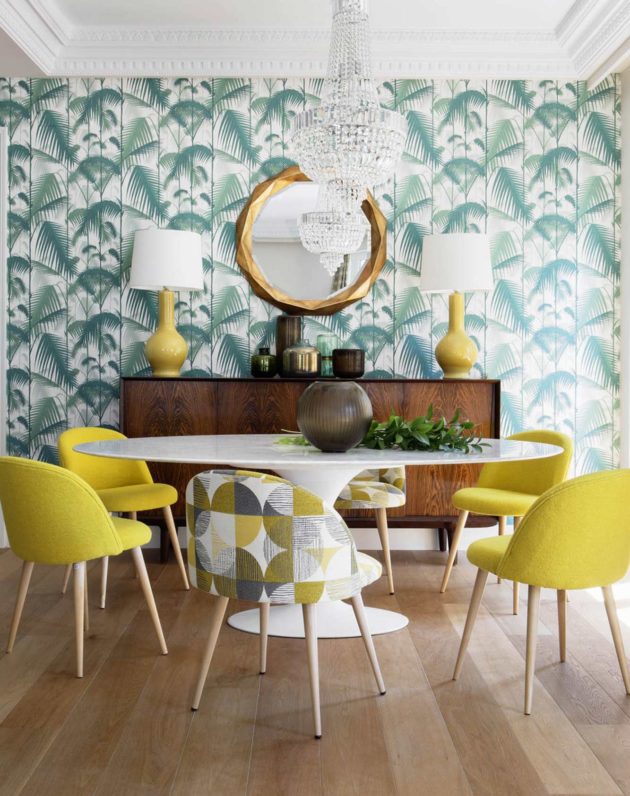 ---
Interiors by Mikel Irastorza
---
Iván Meade – What would be the best advice you could give to somebody who is starting a career in design?
Mikel Irastorza – Open your eyes wide, be respectful with the surroundings and the culture and always take into consideration the client's habits – evolve and never repeat yourself.
---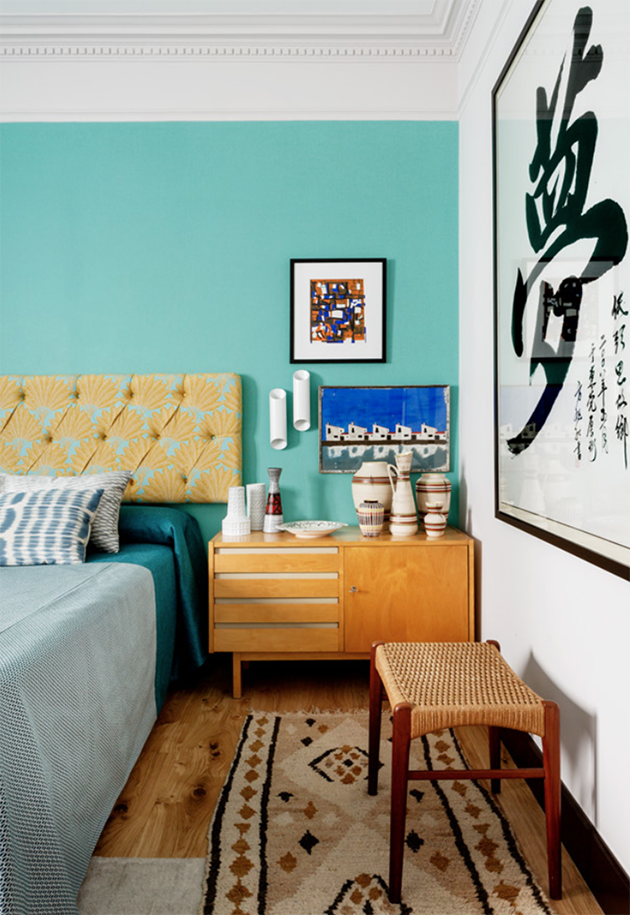 ---
Interiors by Mikel Irastorza
---
Iván Meade – Your projects are very vibrant and have a unique energy.  I believe this is because you are a master in the use of colour and pattern. We have been bombarded in our industry with the need to live with neutrals, but your designs have a happiness and vibrancy that is unprecedented. How do you achieve this, and how do you convince the client to trust you to get to this point?
Mikel Irastorza – I believe that my twelve years of experience in the fashion world has had a big influence in the development of my personal style. Something as a small as a shoe involves so many elements, details and materials that in order to make a shoe aesthetically pleasant you need to take into consideration every little detail to be able to fine tune the final product. Part of this process in my personal experience was the consideration and the use of pattern and colour in every collection. This process definitely influences how I approach these decorative elements.
---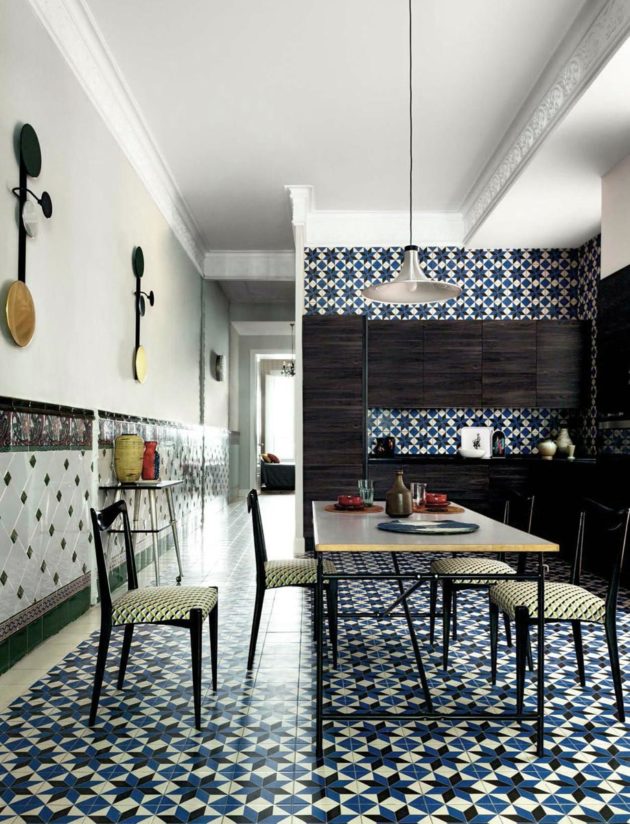 ---
Interiors by Mikel Irastorza
---
Iván Meade – The use of accessories, object d'art, and art are very well curated and thought out in all your projects (the relation between colour, texture and shape).  How do you source all these pieces?
Mikel Irastorza – My last answer to your previous question reveals a lot of my approach to the decorative arts, but I also love to work with textures. Texture is a very important part of my process.  This is one of the reasons why I love "up-cycling" – The fact that you can recuperate elements and vintage pieces to give them a new life in a new context helps me to create more intimate and unique spaces .
---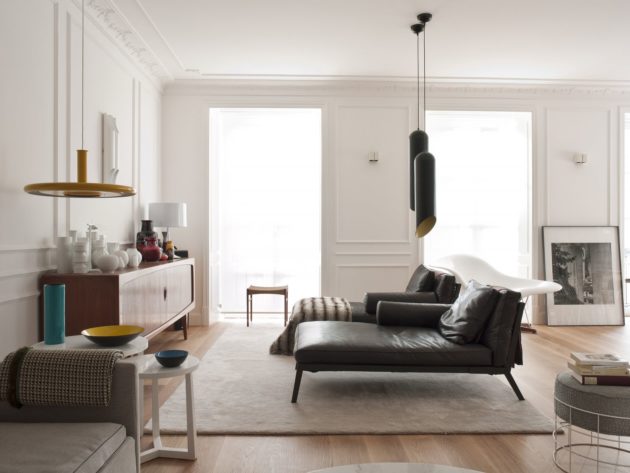 ---
Interiors by Mikel Irastorza
---
Iván Meade – What is the main element that, in your opinion, any home should have?
Mikel Irastorza – HARMONY!!! … Harmony in all the colours, textures, volume use in the space, as well a good dose of furnishings that facilitate everyday life.
---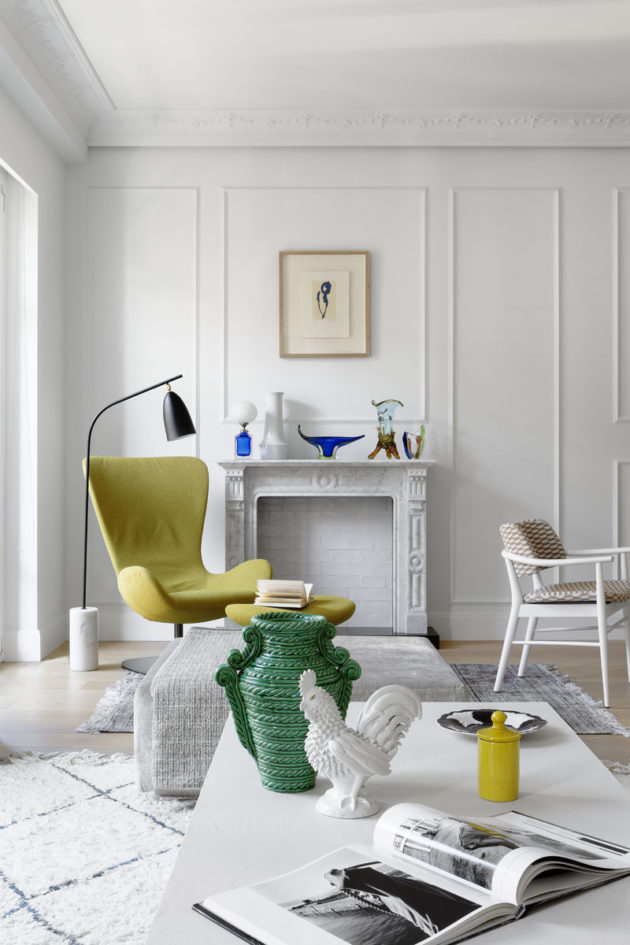 ---
Interiors by Mikel Irastorza
---
Iván Meade – The illumination in your projects is very detailed. This is an aspect that is often forgotten in Interior Design.  It is notable that in your projects the lamps and lighting become important focal points; how do you approach this?
Mikel Irastorza – The illumination is an element of extreme importance in any space to achieve warmth, and offer an efficient use of the space when there is a lack of natural light. Lighting should be directed to illuminate focal points and provide function to the inhabitant of the space.
I love to play with indirect light; I only use direct light in hallways or where is necessary, like closets, etc…
---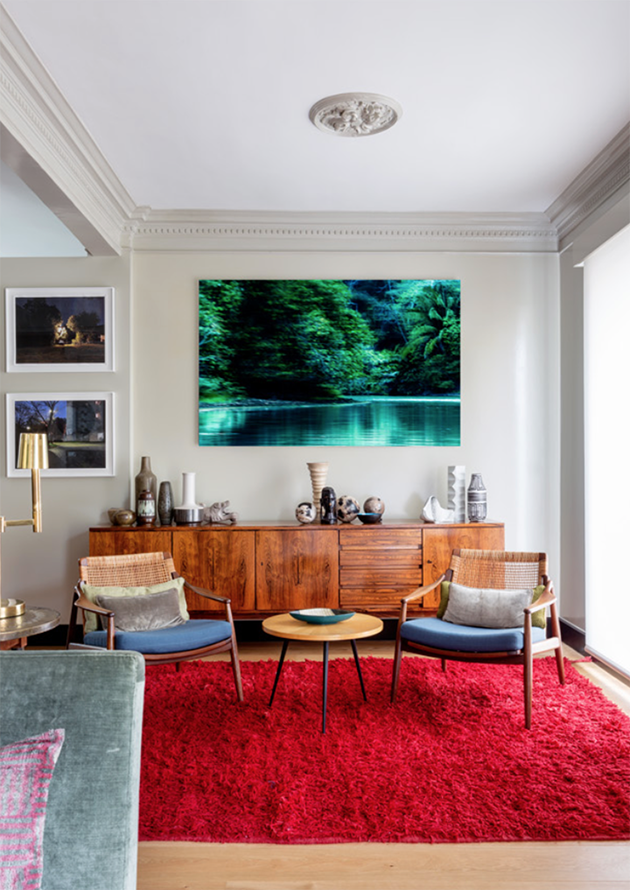 ---
Interiors by Mikel Irastorza
---
Iván Meade – Lastly, you have already created a stunning body of work with many mediums and styles. What would you like your legacy to be?
Mikel Irastorza – Being honest and humble, I wish my work could be an example of how to re-use basic elements, re-introduce "up-cycling," and finally, respecting the historical past of the spaces one works on.
---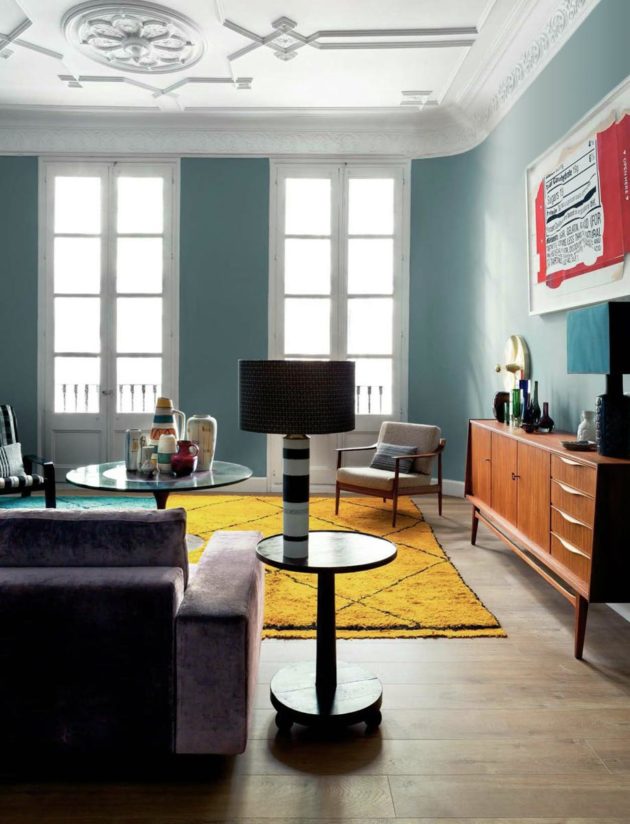 ---
I invite you to visit Mikel Irastorza's website :

---