---
MESURA   I   PARTNERS IN ARCHITECTURE
---
While still in architecture school, five brilliant young minds had the united goal to rehabilitate the Spanish perspective on architecture. With the goal of re-establishing architecture and architects as leaders in the quest for better cities, MESURA was born out of founding partners Jaime Font Furest, Carlos Dimas Carmona, Marcos Parera Blanch, Benjamin Iborra Wicksteed and Jordi Espinet Roma.  Since then, MESURA has taken on an impressive team of 50 + creative souls who approach every project in its vibrant singularity; from macro to micro, MESURA seeks architectural excellence through every detail.
MESURA's work strives to create an unparalleled experience. Every venture is carefully crafted and tailored exclusively to the needs of each distinct client, not only exceeding their expectations, but also improving their lifestyle as a result of the architectural integrity.
MESURA's spaces are not only beautiful, but reach deeper as their goal is to reflect a natural sense of peace and order.  What mother nature brings to all beings, MESURA successfully interprets, bringing a sense of contentment to their work that naturally results in happy inhabitants. Proof of their process is in the multiple awards they have received, such as the RADA 2016, ASCER 2016, AJAC X x2, American Architecture Prize, Best Architects 17, Special Mention at Archititzer A+, ASCER 2015, Dubrovnik Back to Citizens 1st price of EUROPAN 2011, and many many more Special Mentions and Recognitions.
Since I first saw MESURA's work a couple of years ago, I knew I wanted to have an interview with them and have the opportunity to learn more about their incredible approach to architecture and design. That day is here, and I am so happy to share MESURA's thoughts on design with you.
---
Iván Meade – The design world is very enthusiastic about the quality and identity of your architectural work, and considers you to be a true pioneer.  With what intention did you form MESURA, and how has that intention changed or grown?
MESURA – MESURA was born as a result of 5 friends with the same architectural interests, goals and objectives. In that moment, we were still students but we had a very clear idea in our minds. We wanted to start and run an architectural studio (this actually happened in the middle of an economic global crisis) that could give us the opportunity to investigate and build the type of architecture we believe in.
---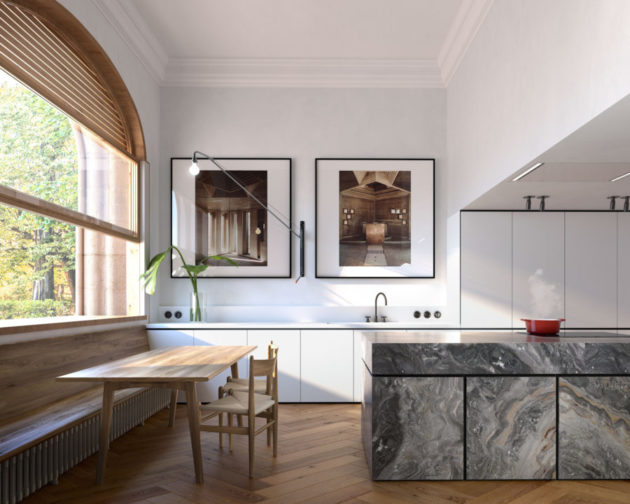 ---
Architecture by MESURA
---
Iván Meade – Your main mantra is a belief in re-establishing architects and architecture as leaders in the search for better cities. How are you approaching this company mantra, and have you had results?
MESURA – Without a doubt, a fundamental part of this philosophical mindset was the third element that was the basis in which MESURA was created in the first place. The fact that MESURA won a EUROPAN award in the beautiful city of Dubrovnik with the motto "Back to Citizens" – with the unique design objective being to think of a noteworthy strategy to improve the urbanization of the city while also giving back the city to the inhabitants of the urbanscape, and not just the tourists. From this experience our motto phrase was born: "Only excellent results will be achieved if we have a service to provide".
---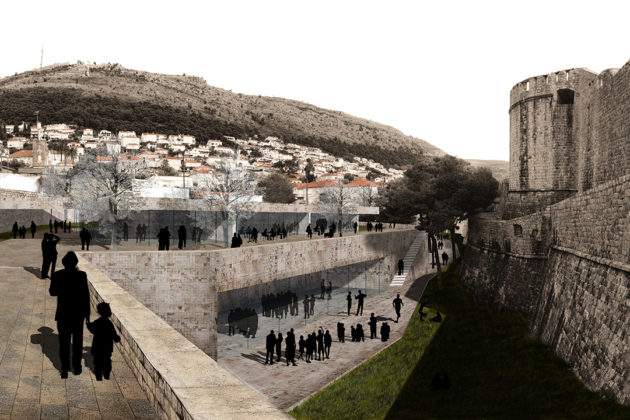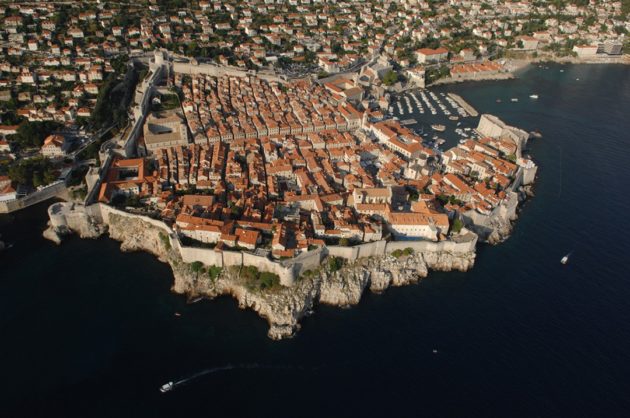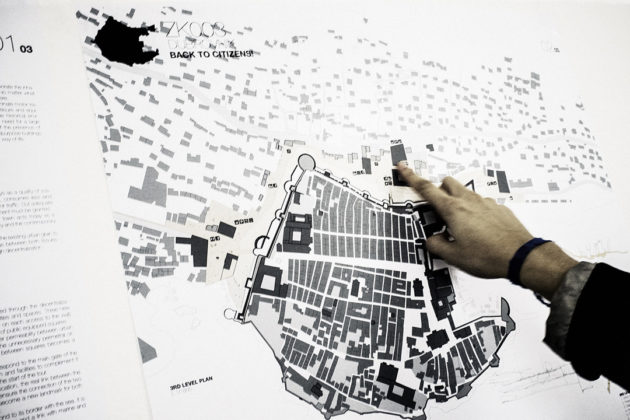 ---
Architecture by MESURA
---
Iván Meade – What would you say are some of the great opportunities within the design world today, as our cities are becoming larger and denser?
MESURA – The opportunity to fight against the "generic city", to favour the need to generate cities that are based on their traditional identity, based on the evolutive development of their culture, their climate and their physical qualities.
---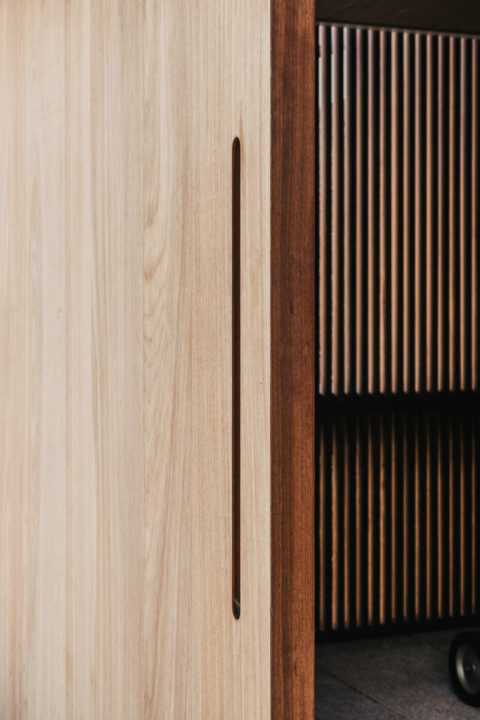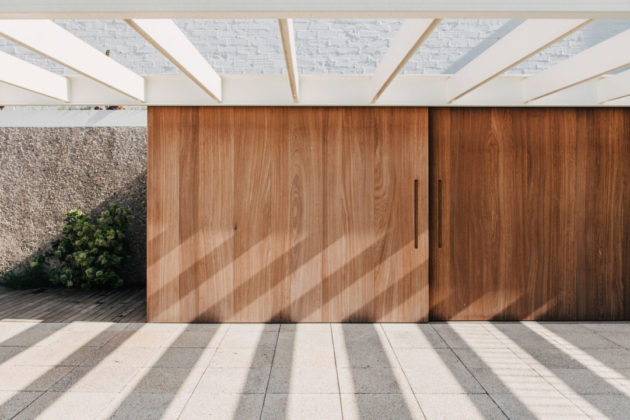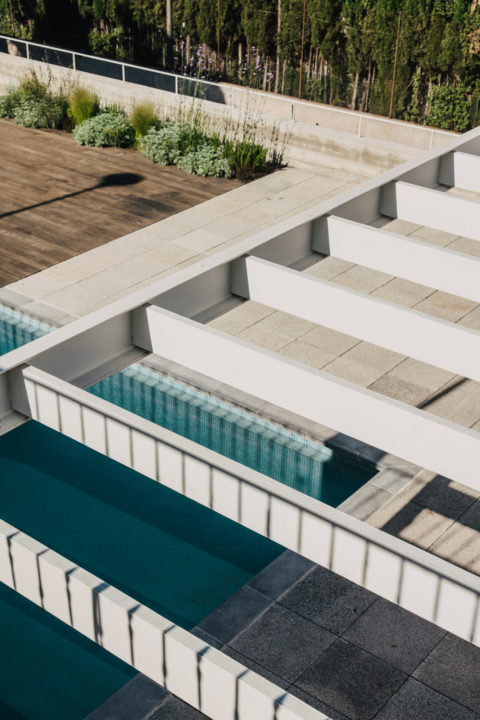 ---
Iván Meade – In what ways are you putting this thought into action?
MESURA – Architecture is always in "place". Every project that we design is an answer to the place in which it is located, providing an opportunity to create awareness of the sustainability in which we believe: Passive Systems.
---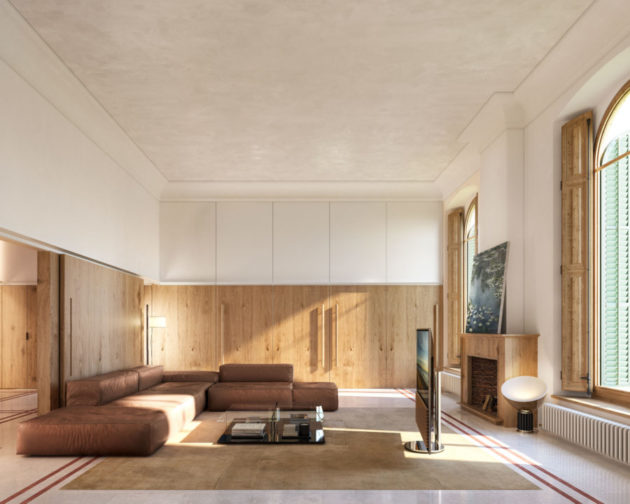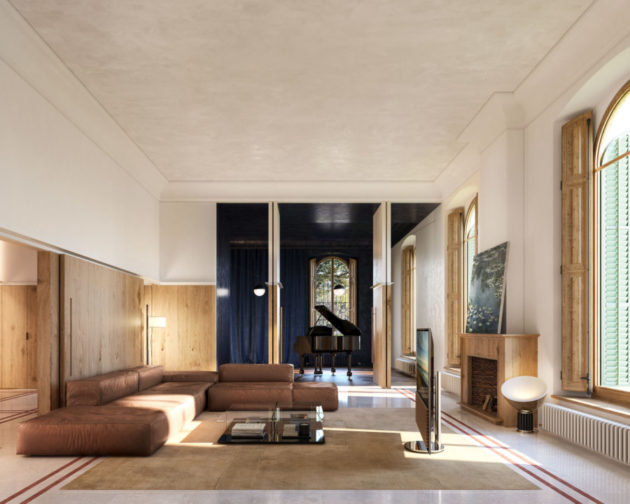 Iván Meade – What do you foresee for the cities of the future?
MESURA – Our vision is a belief in cities that are the result of their new necessities, while always taking into consideration their own identity. For instance: Mediterranean cities still possess the need to have open plazas; opposite this are Arabian cities that have the need for covered spaces due to extreme weather conditions.
---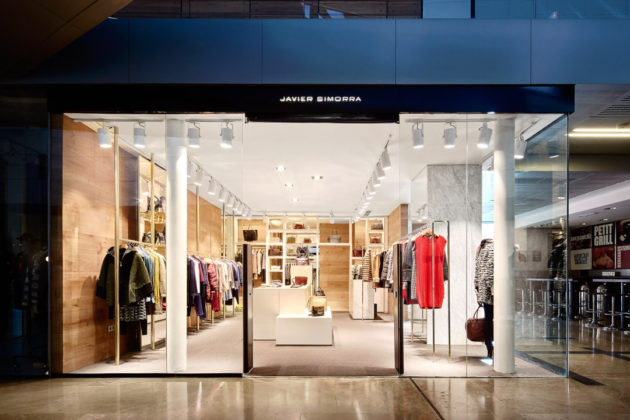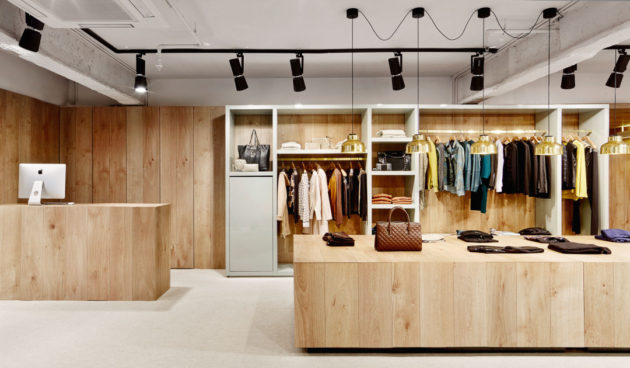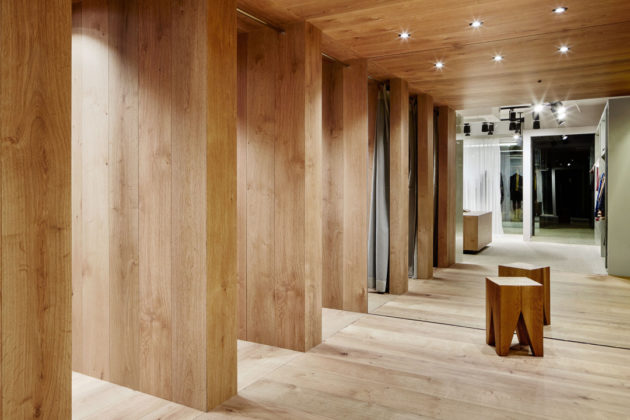 ---
Architecture by MESURA
---
Iván Meade – What is a current project in which your inspiration, and subsequent challenges are a proof to your design philosophy?
MESURA – The House IV and the Peratallada pool are two examples of projects that differ in their needs but were designed under the same philosophy. For the House IV, we needed to create extreme shadows to protect the building from the sun, while creating a cross ventilation to keep the interior spaces fresh. In the case of the Peratallada pool, we had to work from the stone detail that the client liked and project the design from there.
---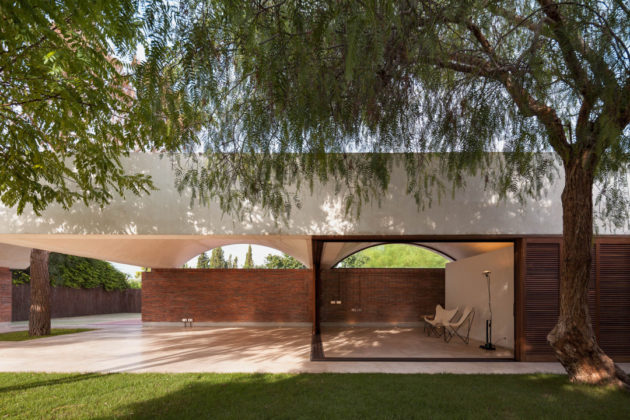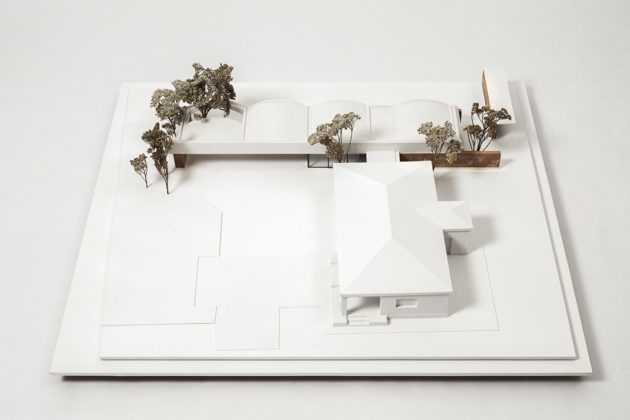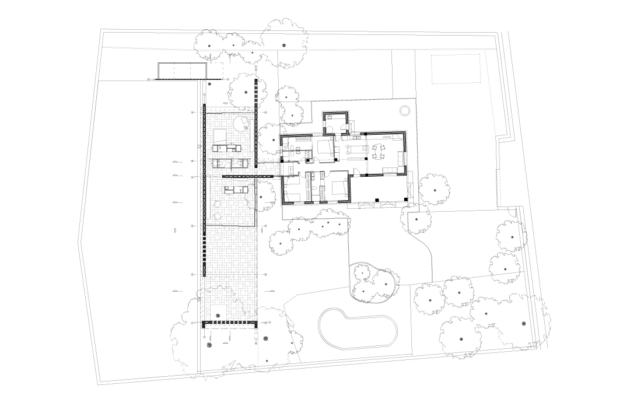 ---
Architecture by MESURA
---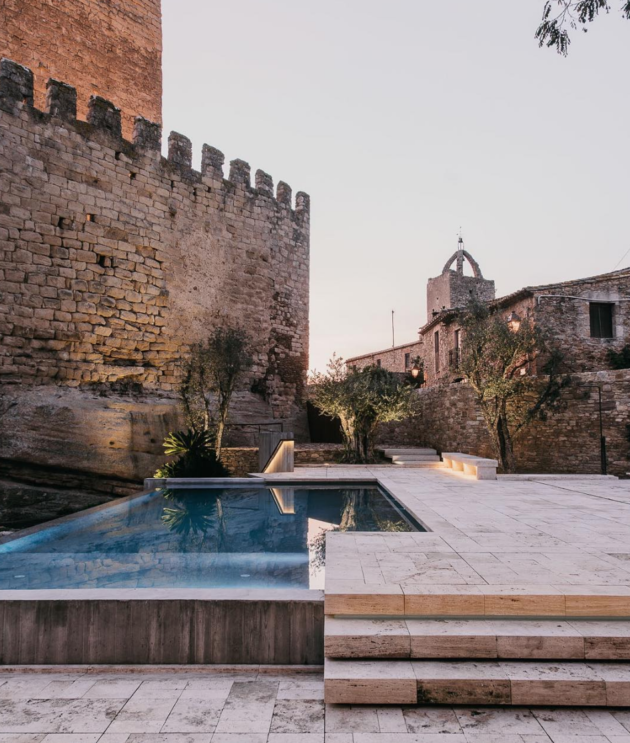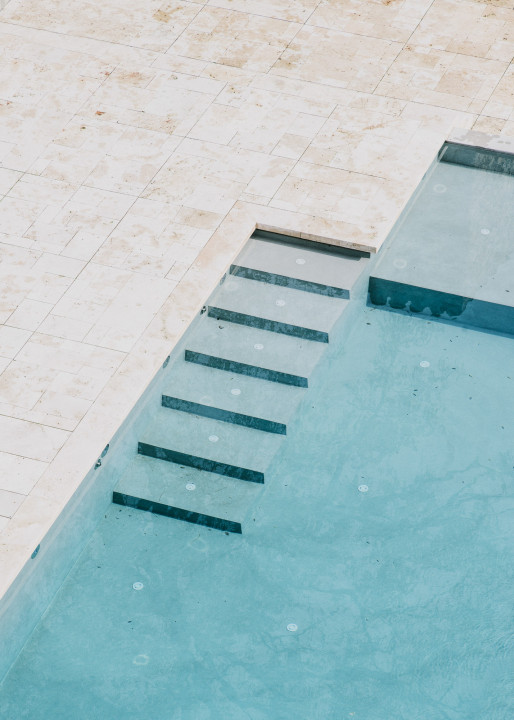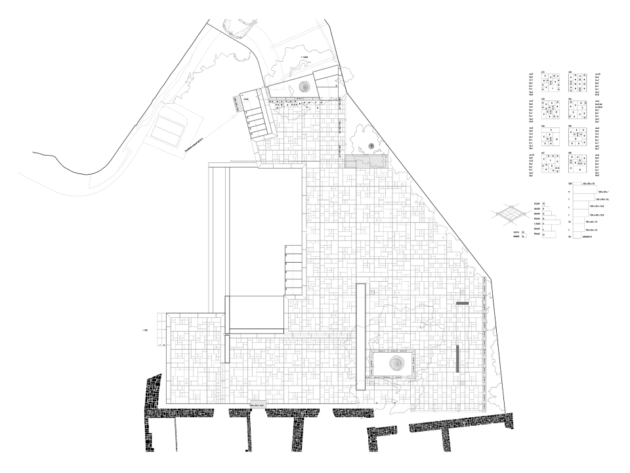 ---
Iván Meade – The majority of our readers are design enthusiasts or design students.  What is the best advice you could give to somebody who is new in the world of design?
MESURA – Without a doubt, the best advice (if we talk about this in architectural terms) is to work and plan your work respecting the place in which you will be designing. This is a thought you need to consider before you grab a pencil and sketch your new ideas. You need to have a full understanding of the space in which you will be working.
---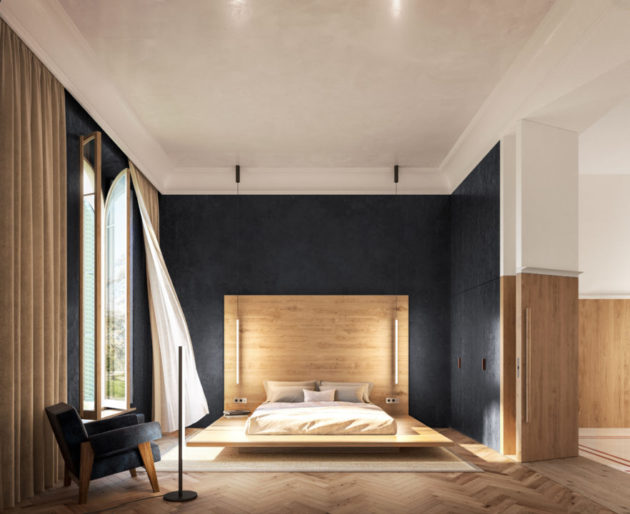 ---
Architecture by MESURA
---
Iván Meade – For our readers who don't know you, what is the story behind MESURA, and what do you consider your success to be in the architectural world?
MESURA – The story of MESURA is based on the results of our amazing team. If something needs to be mentioned, it is the people who work behind every project, and how with their honest dialogue, the respect for the space and the ambition to create a phenomenal project, you can achieve results that are truly palpable. This is a team effort and not an individualistic one.
---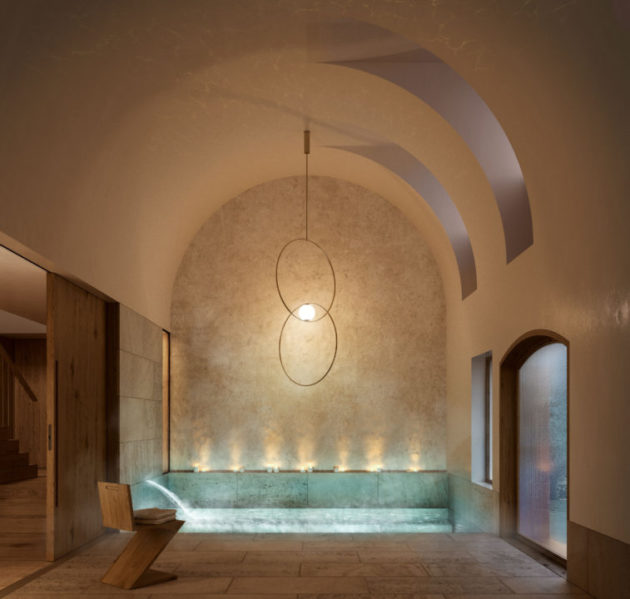 ---
Architecture by MESURA
---
Iván Meade – In many of your projects, there is a very strong sense of incorporating (already existing) nature into the designed spaces; could you please elaborate on the thinking behind this?
MESURA –  We consider it of vital importance to study the location/place of the building before starting any aspects of the design. From there, our process continues considering what elements of the site are important, and which ones are irrelevant (from their story, to the final use).
---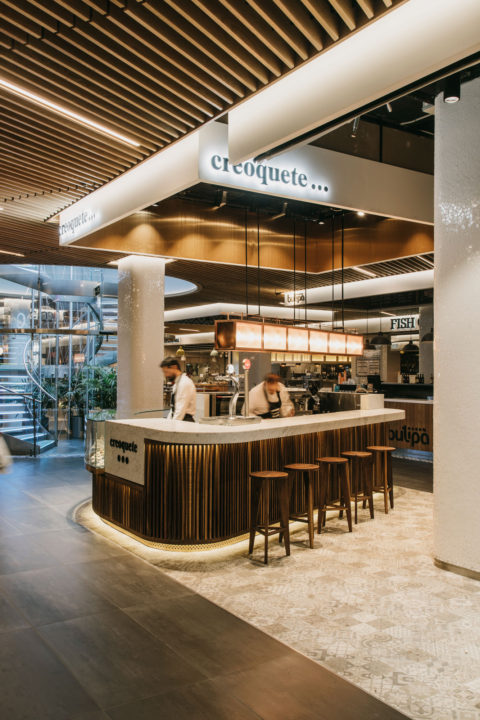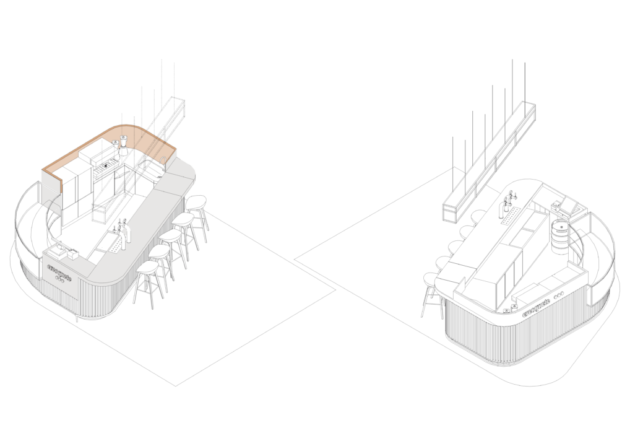 ---
Architecture by MESURA
---
Iván Meade – MEASURA's work will undoubtedly provide inspiration for future generations of designers, architects, and thinkers.  What are some of the earliest instances in which you found yourself captivated by todays great design?
MESURA – The global crisis has generated new values for design that have a very positive point of view in our eyes. New values like a "resource economy" are a great example of this; a new version of the classic "less is more", where the architect needs to take the time to think and consider how to create good architecture with less resources, while maintaining the essence of the decisions needed for the project itself.
---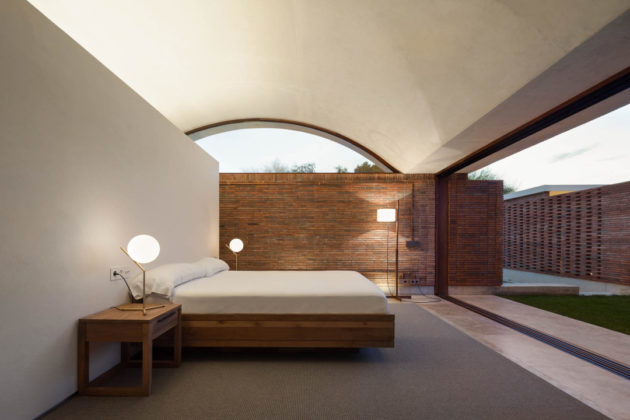 ---
Architecture by MESURA
---
Iván Meade – Lastly, you have already created a stunning body of work recognized with many awards for your creativity, the quality of your work and the objectivity; what would you like your legacy to be?
MESURA – The legacy that we want to leave is the everyday enjoyment of the work we have created. Our work is based on excellence, so at the end of the day the client should not only be satisfied with our delivery, but also be happy to realized how this new space has improved every aspect of their life.
---
I Invite you to visit MESURA's incredible body of work and learn more about this architectural firm:

---
Photo Credits:
JOSE HEVIA (Javier Simorra – Shop)
PEDRO PEGENAUTE (Casa IV)
SALVA LOPEZ (Castillo de Peratallada  I  Sant Mori Pergola)