---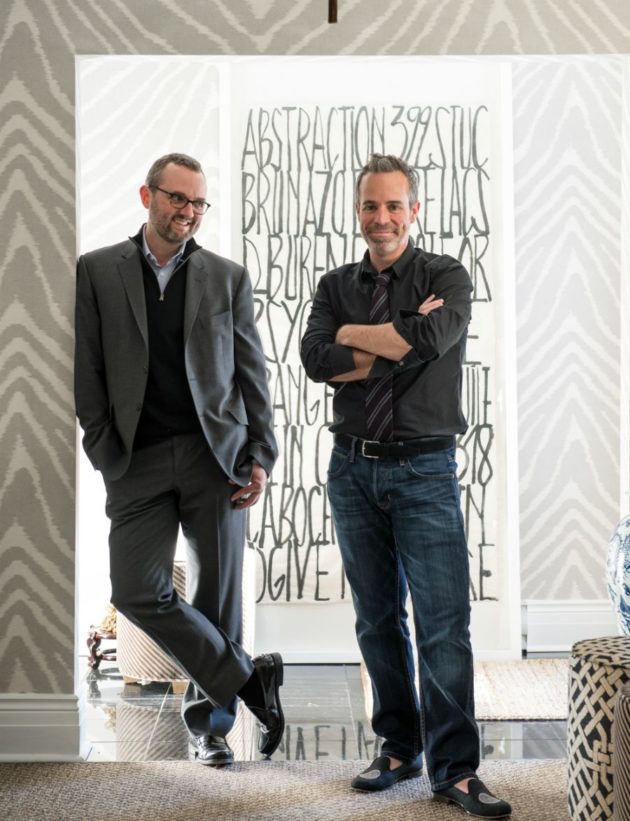 Maxime Vandal & Richard Ouellette of Les Ensembliers
---
To talk about Les Ensembliers is to talk about one of the most innovative and reputable design studios in the world.
Their incredible sensibility and style has taken the world by storm with projects located not just in Canada, but also around the globe in countries like the United States, Belgium, England, France and Italy.
With offices in Montréal & Toronto and over 20 years of experience in the design field,  Maxime and Richard with their incredible team have become masters of their craft, with multiple awards and beautiful interiors as proof of their talent.
Both Maxime and Richard uphold a design philosophy where they want to take you to the moon and have you feel at home there.  Their vision is both vast and grounded, with the guts to deliver the best projects every time while never sacrificing authenticity. Most recently, Maxime and Richard have made a lasting mark in the world of design with the launch of a fabric collaboration with Kravet, all the while expanding their unique vision on design.
I am so thrilled to share Maxime and Richard's thoughts on design with you. I invite you to read and discover this multidisciplinary design talent from Canada!
---
Iván Meade – What was your first experience with design?
Maxime Vandal – My mother was an artist… she always brought me to her studio when I was a very young child… I have learned to play and express myself through design.
Richard Ouellette – At a very early age and long before I became a fashion designer, I was my mother's stylist and shopper…Hours were spent in showrooms, dressing room, her closets…preparing her "ensemble" before she went out every day, evenings… it was the starting point of my career…and to this day…I choose Max's outfit everyday and place them out for him…it's in my genes!!!!
---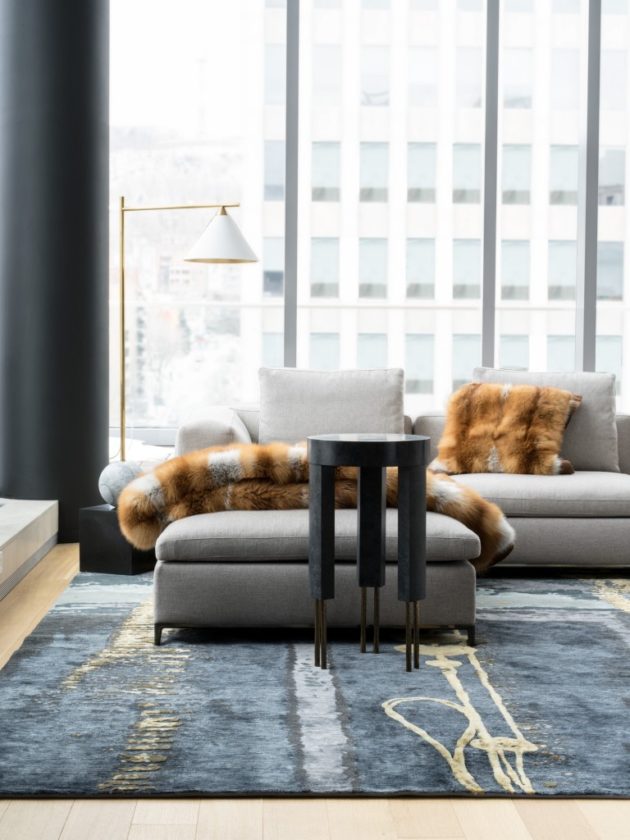 ---
Interiors by Les Ensembliers
---
Iván Meade – What is design for you?
Maxime Vandal – Creativity bridges purpose and beauty
Richard Ouellette – I find design in every aspect and details in homes or anywhere else that surrounds me. The interiors of my cupboards, napkins, plates, small objects…they all play a role and everything in my life revolves around design and the function and balance between them…I believe in surrounding myself with only the necessary and useful items at work and at home…I curate my life with meaningful things that serve a purpose and have a place…they contribute to my wellbeing, needs and beauty. Everything has a purpose and use…that is my philosophy of design. The same goes for space and flow…they have to function and contribute to your happiness and wellbeing.
---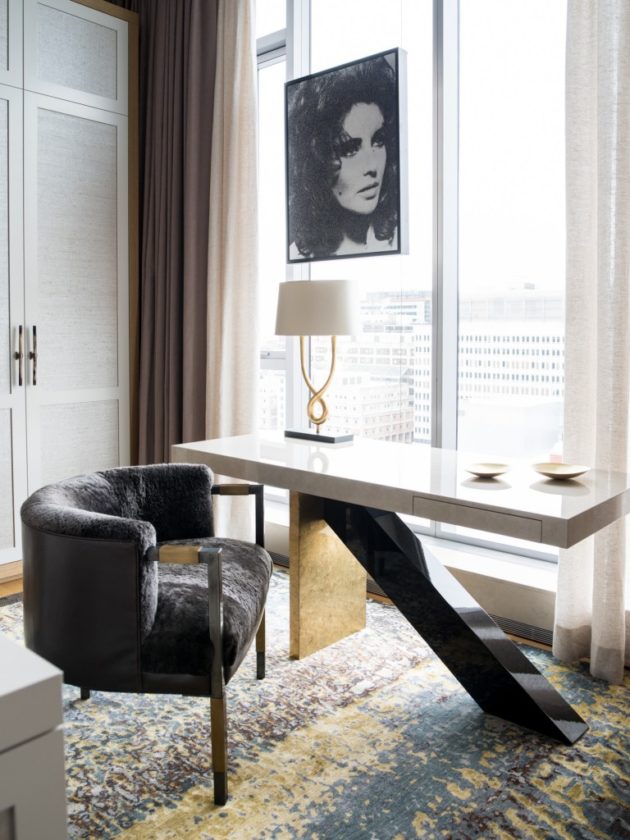 ---
Interiors by Les Ensembliers
---
Iván Meade – What is the best advice you could give to somebody who is new in the world of design?
Maxime Vandal – Own your game, build a team… design is not a one man show!
Richard Ouellette – Work hard, stand next to the best, be humble, and always reach for Bigger and Better! I believe in building large and beautiful dreams…cherish them, believe in them, work hard and they will come true.
---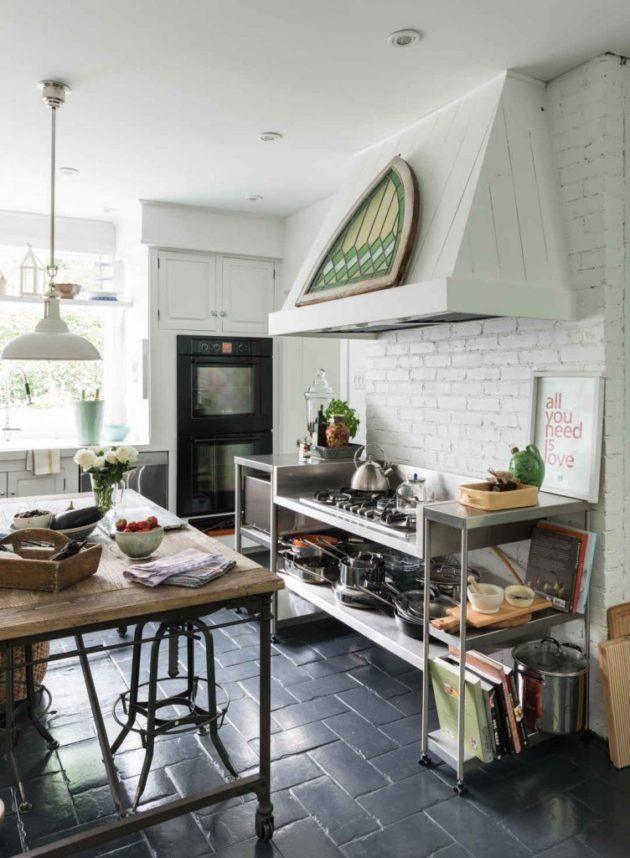 ---
Interiors by Les Ensembliers
---
Iván Meade – For our readers who don't know you, what is the story behind Les Ensembliers, and what are your roles there?
Maxime Vandal – Architect and master builder and overall vision of the business.
Richard Ouellette – Designer, decorator, head of creative and branding. We also have a third partner, Eliane, who is the COO of the organization. She is the Mediator in every aspect of our lives…and an amazing friend!
---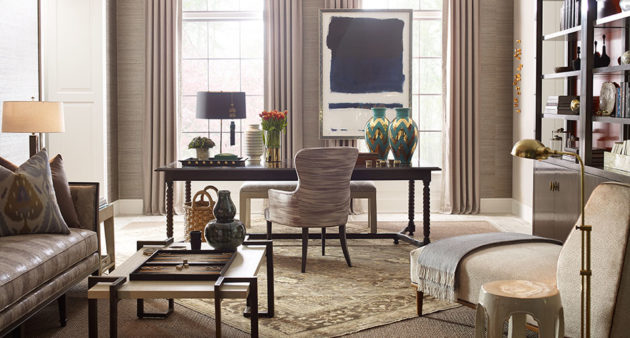 ---
Interiors by Les Ensembliers
---
Iván Meade – As the first and only integrated company in the construction industry, Les Ensembliers bring together three entities: an architectural firm, a design agency and a construction company. Living and working mostly between Toronto and Montreal must have it's challenges while working internationally – How do you approach these projects when you oversee every aspect of the project?
Maxime Vandal – It is about the client, the project, and the team. Only in a winning combination are we at our best. We impose in each project a strategic approach and a path that protects the integrity of the design.
Richard Ouellette – Boundaries and distances are a minor problem to overcome when you have a precious client relationship… You want to spend quality time with each… it is a balancing act! To Maxime's point; our team and it's synergy makes us strong and successful. Also, finding down time for Max and myself is key!
---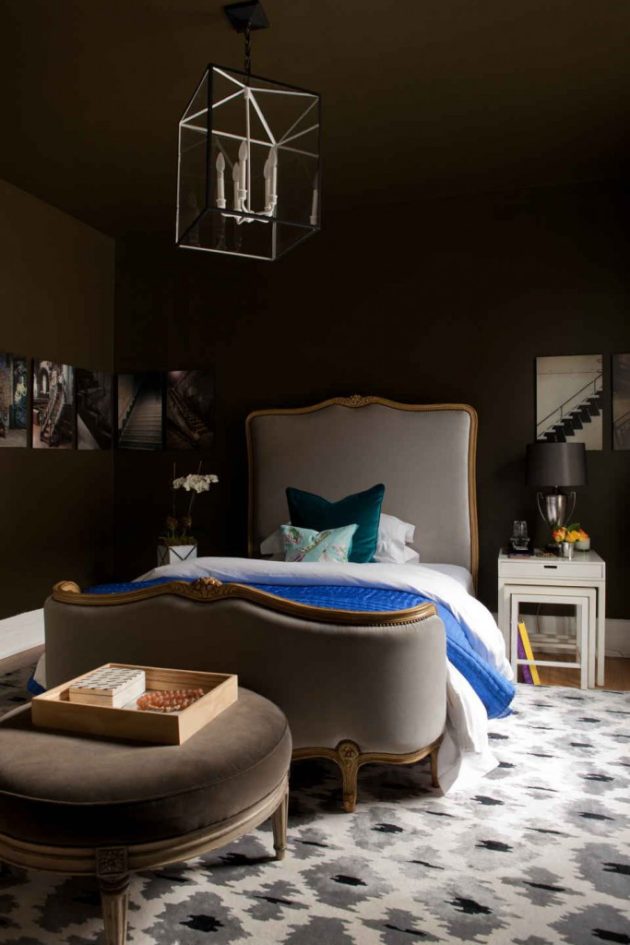 ---
Interiors by Les Ensembliers
---
Iván Meade – Working internationally, you must have a different appreciation about what is happening in the world of design. What are your thoughts about the current design scene in Canada? And how is the Canadian design scene seen out there?
Maxime Vandal – It is delicate question… There is so much talent in this country. We embrace and promote artisans, artists, and talent of every kind in our projects because we are team builders and Canadian culture is about inclusivity. We believe boundaries and borders do not exist in the design word (for example our collaboration with B&F).
Richard Ouellette – We are very proud of the incredible Canadian talent across this country. I believe we command respect and we need to push our limits and impose our strong place in this world of design… We are all real players and the design community recognizes our place in this game. We are not only loved for the beauty of our country, our kindness and easiness… we are members of the design world and builders of its beauty!
---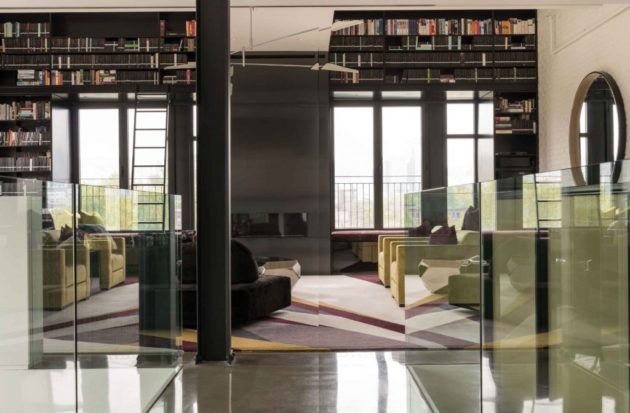 ---
Interiors by Les Ensembliers
---
Iván Meade – Your commitment to good design is more than evident in your body of work. But, what is very surprising in the design industry is your strong commitment to giving back through organizations like Lighthouse, Kips Bay, Foundation Jasmin Roy, and the Shoebox Project.  How do you support these charities, and why is your involvement important to Les Ensembliers?
Maxime Vandal – Giving back is a social and business responsibility. We are so privileged to do what we love,  so we found a way to "pay it forward." Also, we are very proud to have become leaders in our industry with a strong followings of clients, suppliers, and artisans to support our intentions.
Richard Ouellette – We do not have children of our own… these kids have become our kids in our hearts!
---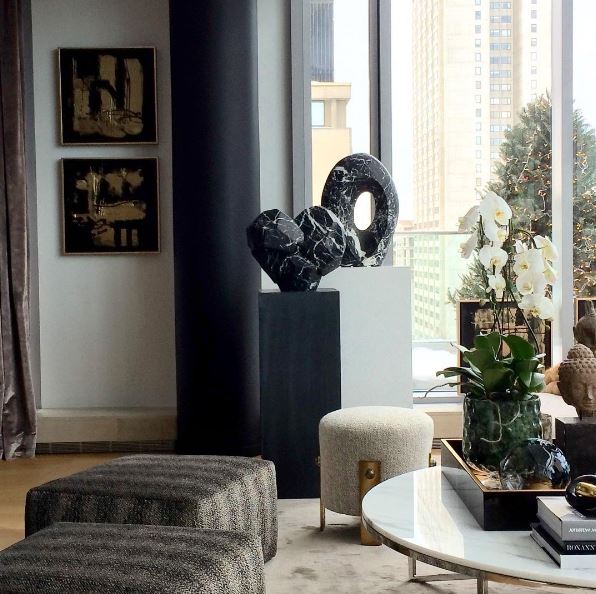 ---
Interiors by Les Ensembliers
---
Iván Meade – What is your current favourite material, and why?
Maxime Vandal – Stone… limestone is solid, ages beautifully, and is permanent and strong. It can reveal it's different personalities by the way you finish it. It has been around for thousands of years and reflects the true nature of its provenance.
Richard Ouellette – It is fabric, it has always been… and probably always will… and with the introduction of our B&F collection; my new favourite is Les Rizières, the luxury of its embroidery and texture is to die for!!!
---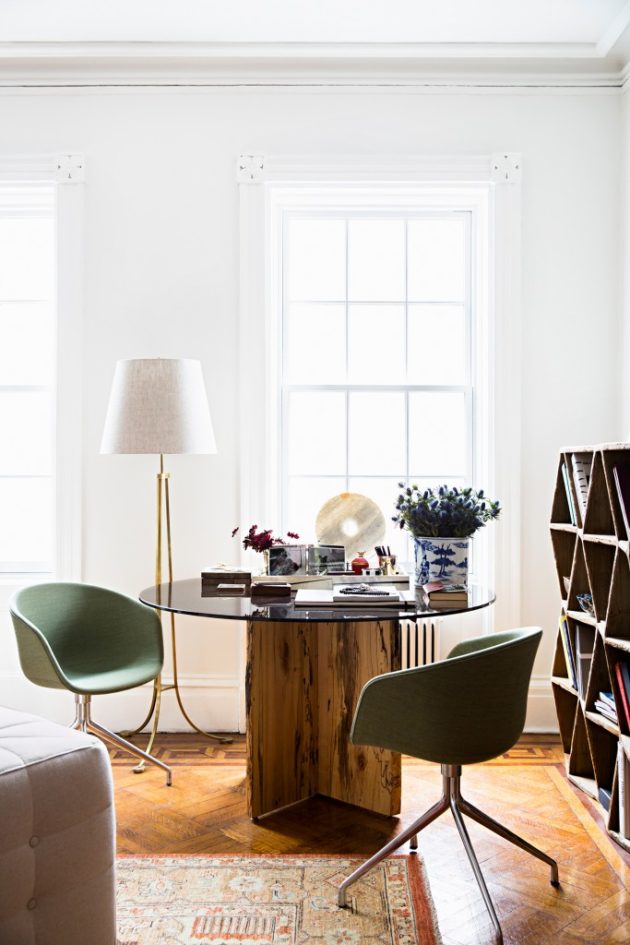 ---
Interiors by Les Ensembliers
---
Iván Meade – In your opinion, what is the main element that every home should have?
Maxime Vandal – Fireplace.
Richard Ouellette – Amazing openings and natural light.
---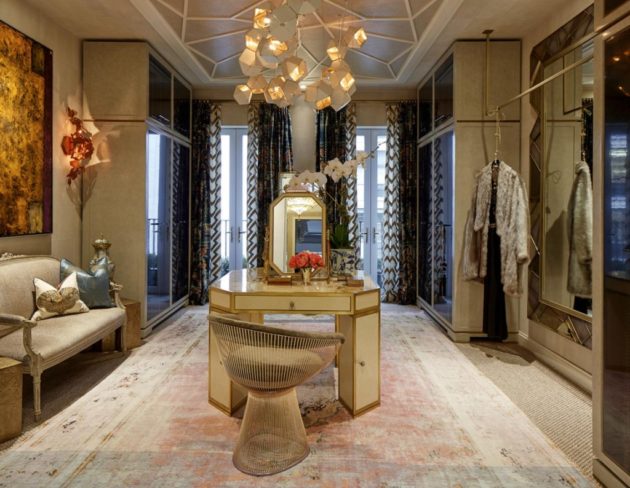 ---
Interiors by Les Ensembliers
---
Iván Meade – 5 things you can't live without?
Maxime Vandal – My dog, my gardens in the country,  my pots and pans, my overalls, my books.
Richard Ouellette – My dog, my 40th birthday watch, my Joe Malone addiction, our home in the country, time… and my Max! (even when he wears his overall in the garden).
---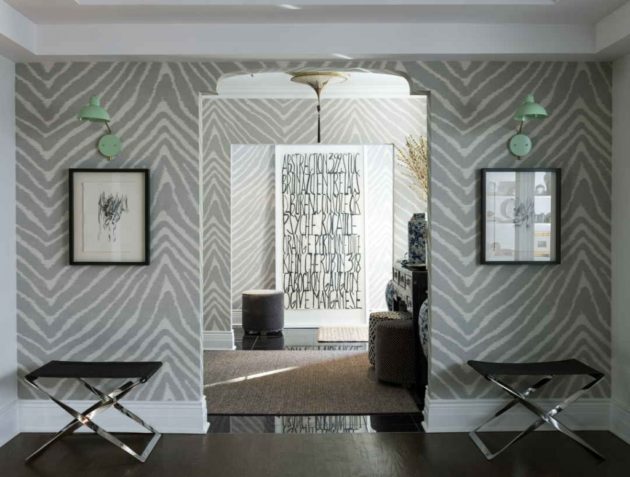 ---
Interiors by Les Ensembliers
---
Iván Meade – What is your favourite project, and why?
Maxime Vandal – Mausolee, most meaningful project I ever did for a long time client.
Richard Ouellette – La Ferme, an 18th century farm in the country. The relationship and trust with the client resulted in a breathtaking and inviting project… no one wants to leave this place when they step inside. Best compliment possible. Another project is obviously the creation of our B&F collection… to have the chance at 45 years old to actually create a collection for such a house of fabric as Brunschwig & Fils… mind blowing! It is the most extraordinary, fulfilling, nerve racking, creative experience a designer could ever dream of! Marking time with a collection… one day I will look back and think, I did this!
---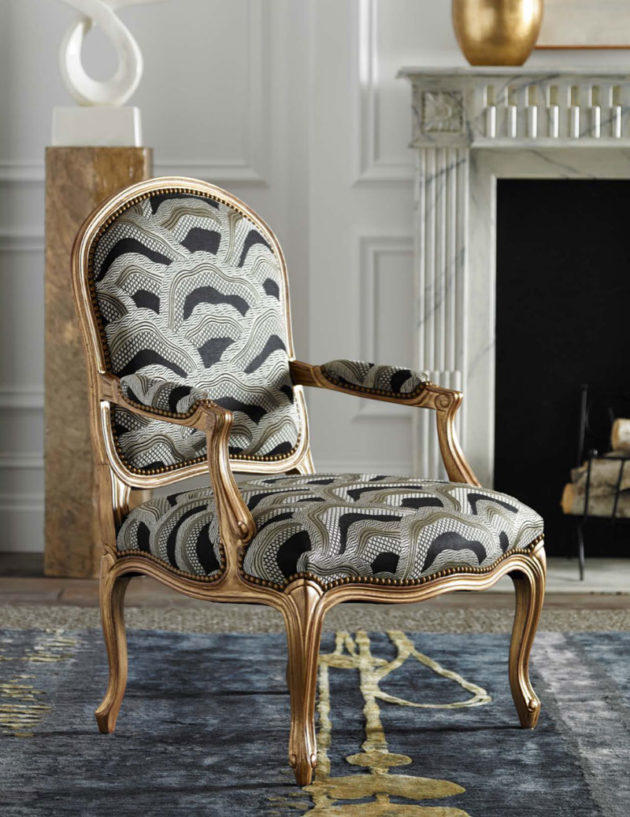 ---
Brunschwig & Fils Fabrics by Les Ensambliers
---
Iván Meade – Lastly, you have already created a stunning body of work; what would you like your legacy to be?
Maxime Vandal – Meaningful architecture and lots of money for our charities.
Richard Ouellette – The creation of meaningful, lasting and beautiful designs.
---
I invite you to visit Les Ensembliers' inspiring body of work at their studio website:
---