---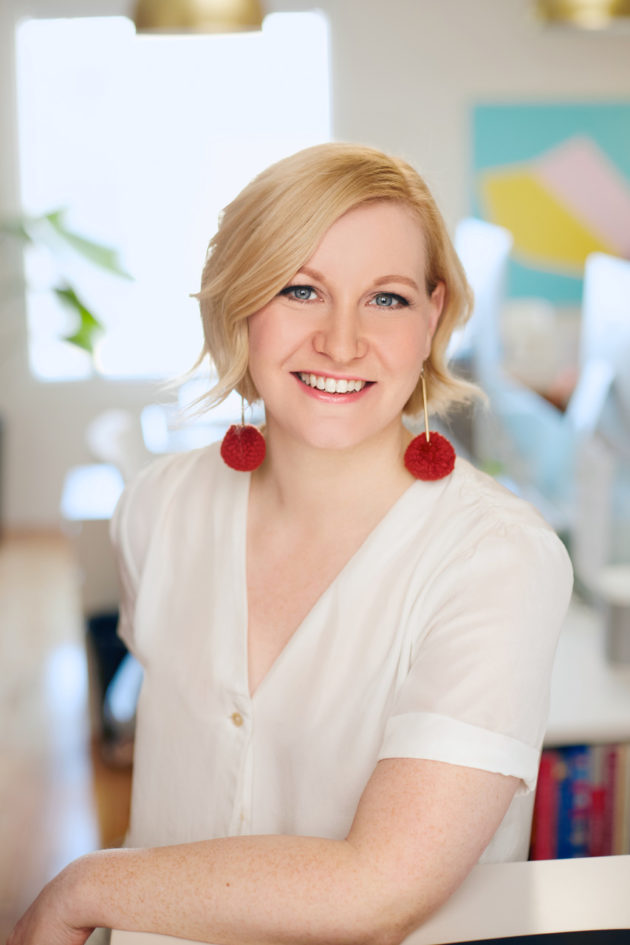 ---
Sarah Ward
---
Sarah Ward  is an award winning interior designer and without a doubt one of Canada's most notable design talents.  A graduate from the Bachelor Program of Applied Interior Design at Mount Royal College, Sarah has served as a Studio Instructor at Mount Royal University, and is a past President of the MRUID Alumni Association. She is a member of the Alberta Association of Architects, the Interior Designers of Alberta, and the Interior Designers of Canada. She resides in Calgary in a charming bungalow that is under constant renovation with her patient husband, and dog Oliver.
With over 15 years of professional experience in a broad scope of project types, Sarah's expertise lies in her ability to combine pragmatic thinking with an exuberant passion for design, resulting in a fully immersive experience for her clients. She is committed to offering a process that only results in great spaces. Sarah has a knack for designing the new "IT" restaurants in Calgary, the hippest places to be seen and to visit.
Studio Sarah Ward Interiors is built on a philosophy of context and sustainability, celebrating a process of thoughtful discovery rather than a specific design style. Enduring design doesn't follow trends; instead, a space should speak holistically to each solution and to each client. Sarah's studio specializes in creating iconic public gathering places for clients in the retail and restaurant sectors; but she also works with select clients to create innovative work places and living spaces.
---
Iván Meade – What was your first experience with design?
Sarah Ward – I've been interested in design ever since my childhood. I was always creating or building things as a kid, and I'm certain that had an influence on me choosing the career that I did.
---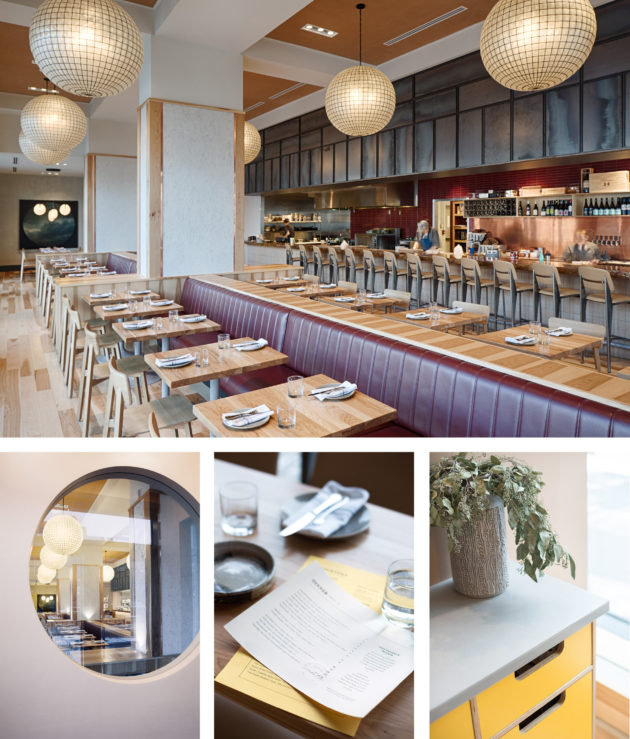 ---
Interiors  by Sarah Ward
---
Iván Meade – What is your definition of beauty?
Sarah Ward – Something that inspires awe and delight in the observer.
---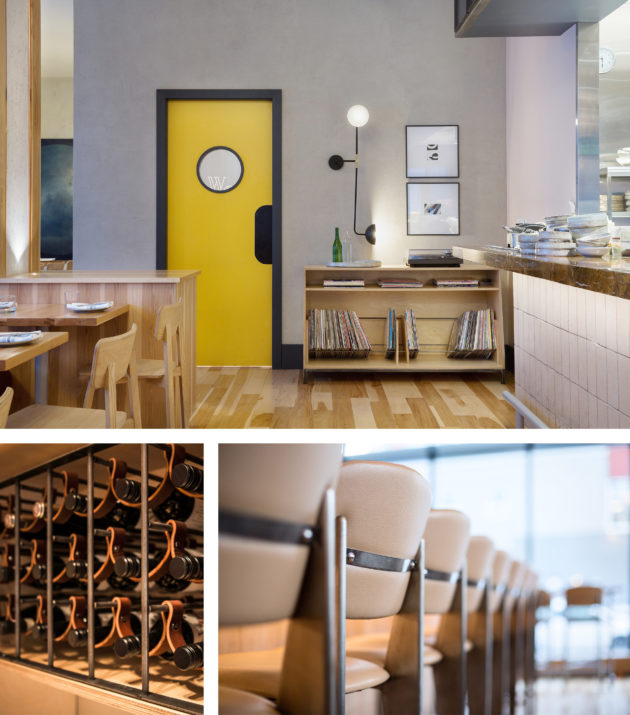 ---
Interiors by Sarah Ward
---
Iván Meade – Clients now-a-days are becoming more sophisticated and design-conscious.  Your work is mostly in the hospitality design industry – How has this fact influenced you?
Sarah Ward – Our clients are more educated and knowledgeable than ever before. They are worldly, well-travelled, educated and ambitious. They want to create new concepts and to bring new ideas and experiences to their customers. Working in hospitality means you have to always be learning and being a keen observer of your environment. We stay attuned to trends in hospitality spaces and buzz worthy places. But our work is equally inspired by historical or cultural references, art, or literature, so simply being a highly curious individual is what has led to our most inspired ideas or spaces. Clients tend to come to the table with other establishments or businesses as precedence, but in order to create truly unique and memorable concepts means we have to bring greater depth to those ideas.
---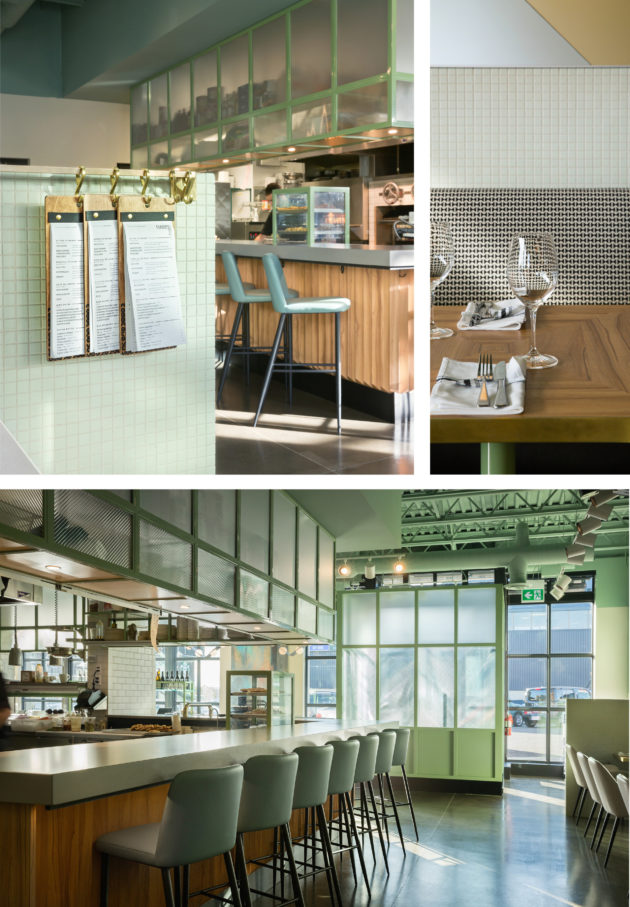 ---
Interiors by Sarah Ward
---
Ivan Meade – Each of your projects has a very memorable aesthetic – How do you conceive your design concepts to create a unique experience for the end users of your restaurants?
Sarah Ward – Most of our clients come to the table with a loosely formed concept, generally a food or cuisine driven idea. Some have an idea of aesthetic or vibe. From there we spend a lot of time asking questions and doing research to create a unique narrative for each project that forms the basis for the design concept. Every source of inspiration is different depending on what the project demands. For The Nash we consulted local historical archives, for Proof we researched American whiskey, and for Two Penny Chinese, Shanghai's Art Deco architecture was our inspiration. It's very important to us to have a unique source of inspiration for every project and to carry that through to every detail of our interiors. That is what sets our work apart.
---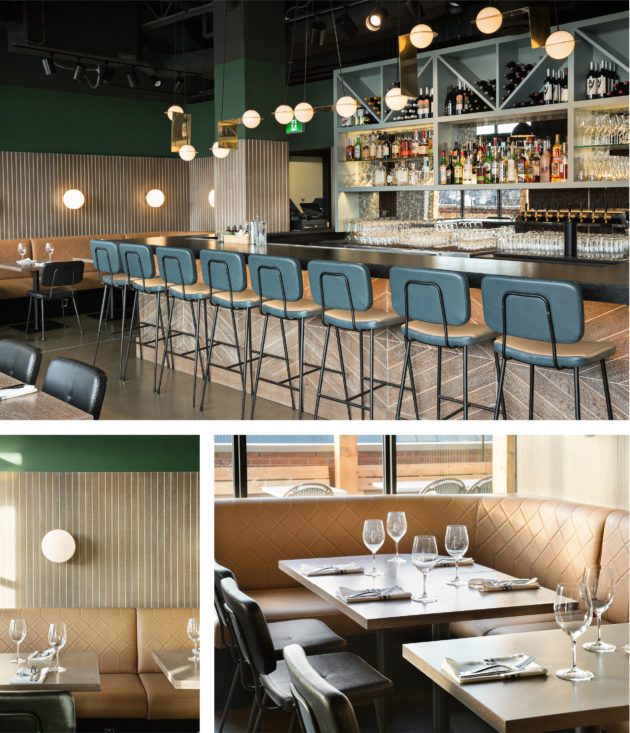 ---
Interiors Sarah Ward
---
Iván Meade – Your studio specializes in creating iconic public gathering places for clients in the retail and restaurant sectors. Why do you think business owners love working with you and keep asking for more?
Sarah Ward – I strongly believe that a client knows their business best. At the end of the day they are the ones that have to take what we create and turn it into a profitable business, so they have to be fully engaged as collaborators throughout the process. I've seen design led spaces fail in the past because there was a disparity with the food or service or how the public ultimately embraced the space, so we aim to ensure that our concepts are in alignment with all stakeholders of a project – client, chef, management, branding, marketing. We have to be very attuned to the fact that we work in Calgary, not Toronto, or San Francisco or London. Calgarians are engaged and interested but we have to make spaces that are comfortable and approachable to appeal to as wide an audience as possible and make sure that the concept can create returning customers and not be a fad.
---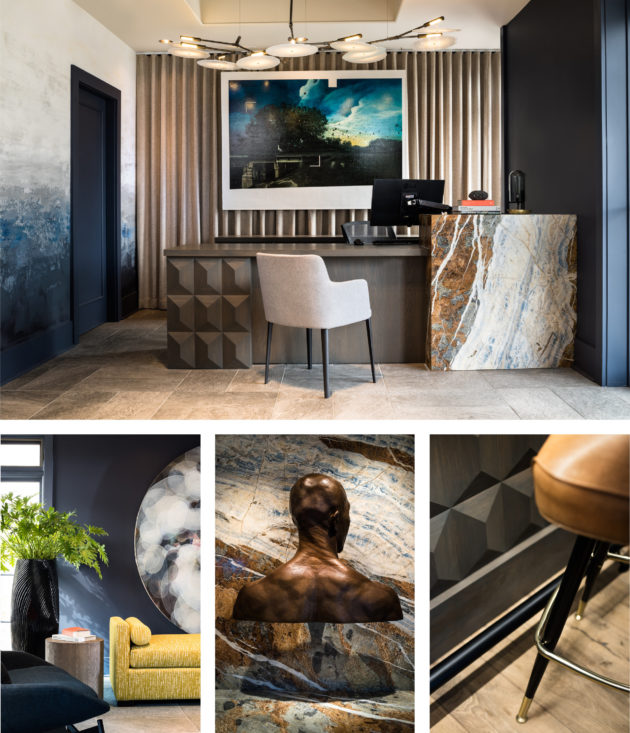 ---
Interiors by Sarah Ward
---
Iván Meade – The selection of your furniture pieces is always fun and exquisite at the same time – What inspired you to include these type of pieces in your projects?
Sarah Ward – If I had it my way, every project would start with furniture. A chair is so important because the details should reflect the design aesthetic, but it also has to be sturdy, comfortable, and durable. It is also the thing that a customer has the most intimate interaction with and it can subtly influence how they ultimately feel about their experience. We spend a lot of time researching furniture in general and are always searching for new vendors and sources. I try to ensure that each piece of furniture is interrogated to make sure it is the right piece for the restaurant and sometimes that's a big challenge for us. But it's so worth it for how it ultimately impacts the end result.
---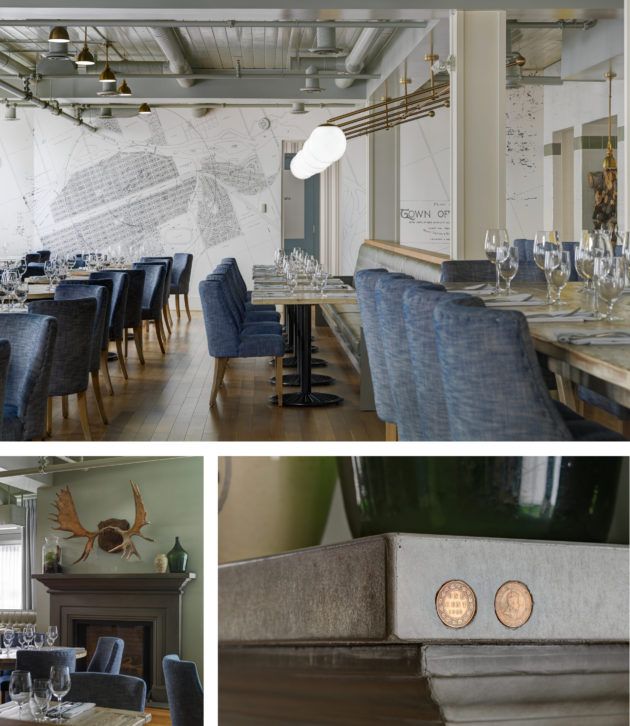 ---
Interiors by Sarah Ward
---
Iván Meade – Your design aesthetic is quite unique and has its own voice.  What are your thoughts about the Canadian design aesthetic of today – What do you like and what do you dislike about the current Canadian Design Style?
Sarah Ward – I don't really know how I would define Canadian design – there are definite regional preferences but they tend to be very specific. There is no pre-established design identity that we are beholden to. I think that results from design in Canada being so influenced by our multicultural population and the wide variety of ways we each define our Canadian identify. For designers I think this creates an amazing opportunity to seek inspiration from many places and reinterpret that for our audience. That opportunity can go two ways and I would hope that designers aim to spend more time creating interiors that are uniquely Canadian in their concepts and narratives and indicative of their client's experiences, rather than simply reflecting global trends or generic design solutions.
---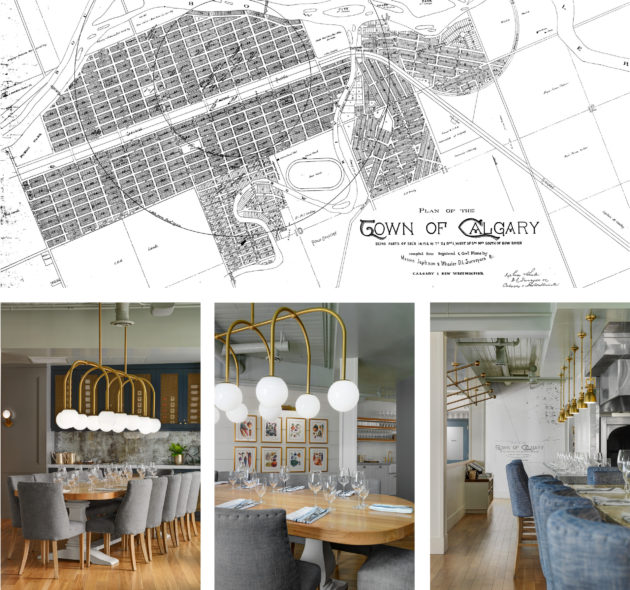 ---
Interiors by Sarah Ward
---
Iván Meade – Many of our readers are designer students – What would be the best advice you could give to somebody who is starting a career in design?
Sarah Ward – Always be curious. As a designer you never stop learning. Live in and look at the world and the many ways that people live, work, and play. Be critical of your environment and pursue ways to make it better. No experience is a bad experience – I tell a lot of design students to spend the first part of their career exploring different firms and work typologies to expose themselves to as much as possible. You don't want your dream job right out of school, you want it after working for several years and can contribute more meaningfully to your projects and clients.
---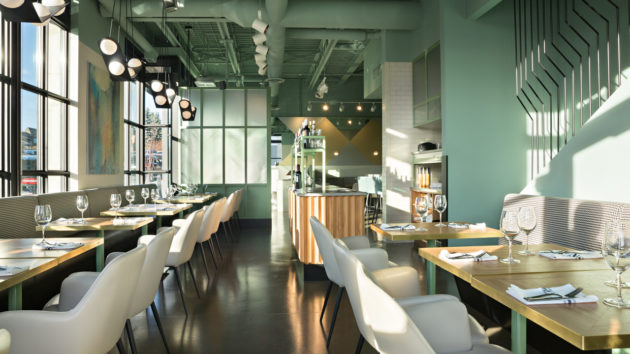 ---
Interiors by Sarah Ward
---
Iván Meade – What is for you the value of design?
Sarah Ward – I think design has so much value to impart into a project, but it is all summed up in the way that design can influence and affect the human experience. I think there is so much opportunity to ensure that our built environment can impact lives positively and improve a person's day to day life and that is what I work toward everyday.
---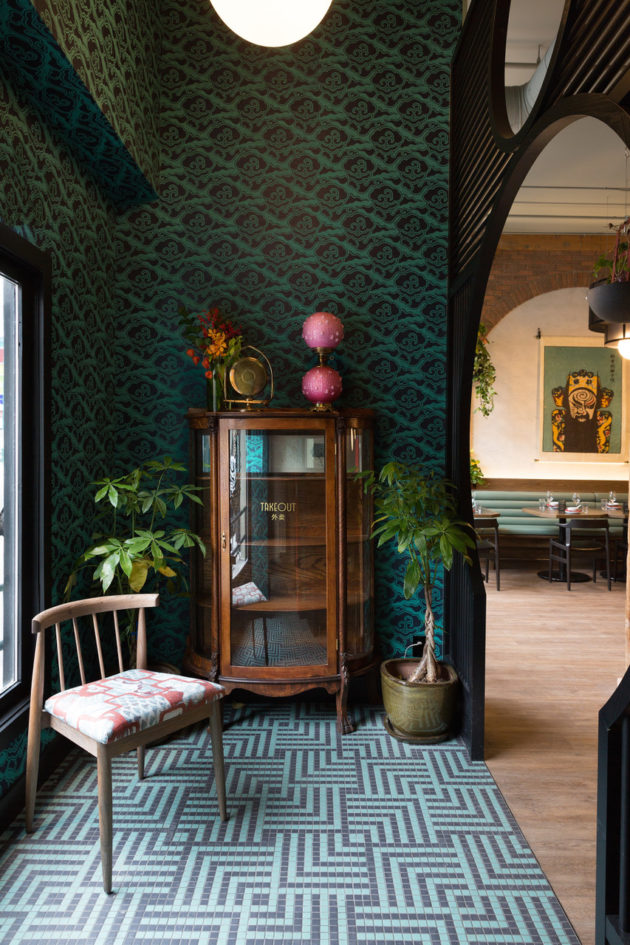 ---
Interios by Sarah Ward
---
Iván Meade – Describe what you like most about your own home?
Sarah Ward – I love that it's an old home, very small and cozy. It's not at all how homes are built these days, but it's a wonderful example of how good bones are timeless and classic and retain the functionality long term. So many different families have lived in the house over the year and I love that it has that longevity.
---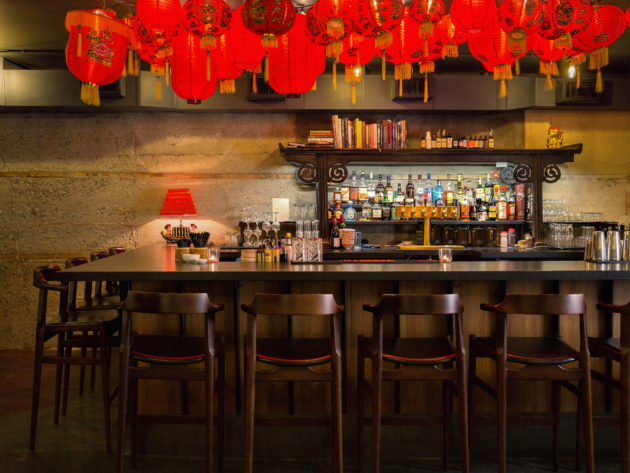 ---
Interiors by Sarah Ward
---
Iván Meade – What does your dream house look like and where would it be?
Sarah Ward – I would love to live in brownstone or a big old Victorian house. Essentially an upgrade on what I currently live in, with tall ceilings, classic moldings and marble fireplaces. I would love to do every room highly decorated with lots of pattern and colour and art.
---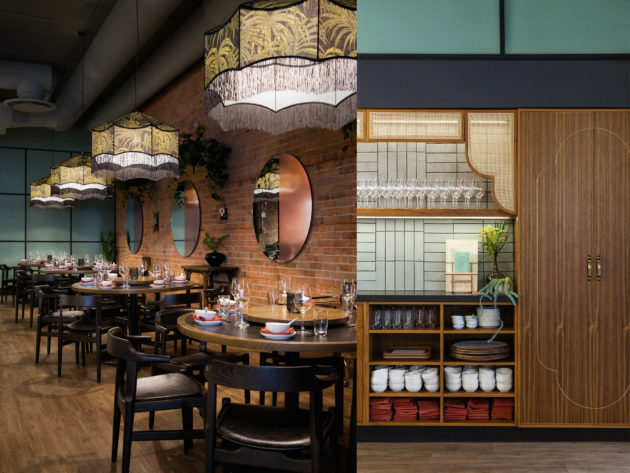 ---
Interiors by Sarah Ward
---
Iván Meade – What is next for Sarah Ward?
Sarah Ward – We're starting to work on a wider variety of project types, which I love because I think our approach has a broad appeal and we are always looking for new opportunities to challenge ourselves. I have some personal projects in the pipeline too, which will be starting next year.
---
---
Interiors by Sarah Ward
---
Iván Meade – Lastly, you have already created a stunning body of work with many mediums and styles. What would you like your legacy to be?
Sarah Ward – I hope that our spaces imparts a positive impact on people's lives. That's the most important thing to me and something that is always front of mind in our work.
---
I invite you to visit Sarah Ward's website and learn more about her incredible work:
---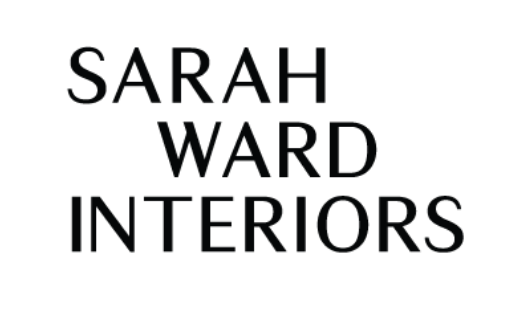 ---