---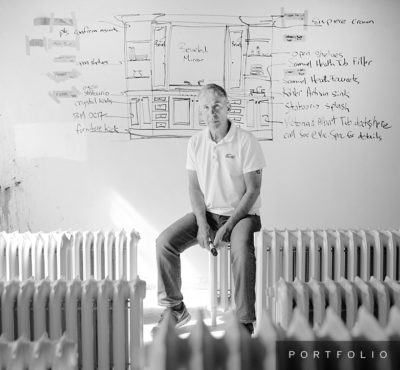 ---
Bruce Wilkin
---
Bruce Wilkin is a local, award-winning builder-designer and the principal of Bruce Wilkin Design. Along with being listed in "House and Home" magazine as one of Canada's top 100 designers, Bruce is often quoted in "Style at Home" magazine for his expert opinions. I met with him over coffee to discuss his take on design and what is happening locally with design and architecture.
---
Iván Meade – Who or what has influenced your style?

Bruce Wilkin – I am more influenced by historical architecture; elements from classical and traditional architecture rather than an entire design or period. Palladio is a major influence. My own house is modern but I am equally comfortable in a traditional space.
---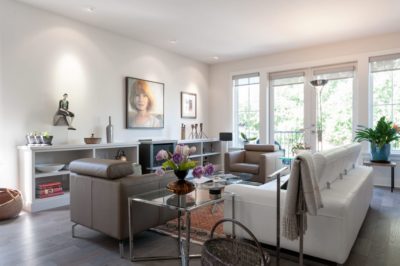 ---
Interiors by Bruce Wilkin Design
---
Iván – You have a great eye and a wealth of experience in design and building. Which would you consider more important, and which should come first, design or contracting? How do you feel having both these assets helps you in your career?
Bruce – If you don't understand the building you can't understand the design. You don't have to be a builder, but as a designer you need to understand how things are built in order to be able to use them in a design. This process is very important as is the order of operations.
Iván – What is your design process?
Bruce – Structure first. It's always structure first and design second. No amount of window treatments or furniture is going to make a bad space look good. I think good architecture will tell you how to decorate the space. It should be seamless.
---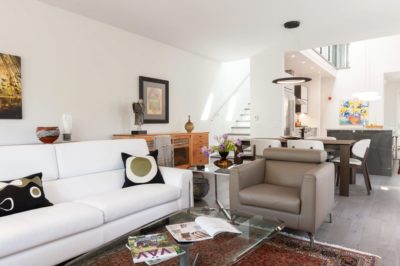 ---
Interiors by Bruce Wilkin Design
---
Iván – What do you consider to be your greatest strength and weakness?
Bruce – I think my strength is being able to think fast. Being able to think on my feet and solve problems as they come up and move forward. I don't have any weaknesses. (laughter) I guess my weakness is that I can be very impatient.
---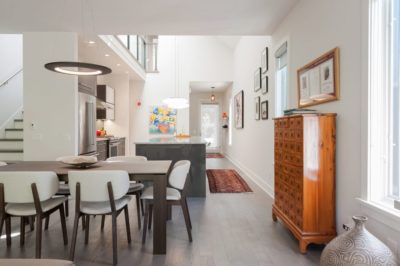 ---
Interiors by Bruce Wilkin Design
---
Iván – Has technology affected your design?
Bruce – Yes. Good technology makes life easier – bad technology makes life more complicated. I think there is going to be a push back on technology that is meaningless and trendy.
---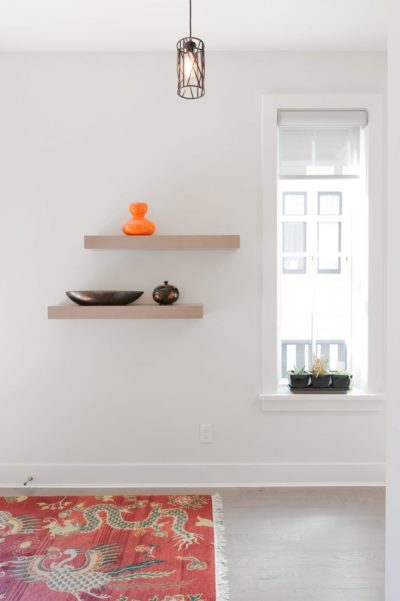 ---
Interiors by  Bruce Wilkin Design
---
Iván – What project are you most proud of?
Bruce – I think whatever I am currently working on. That's where my energy is.
---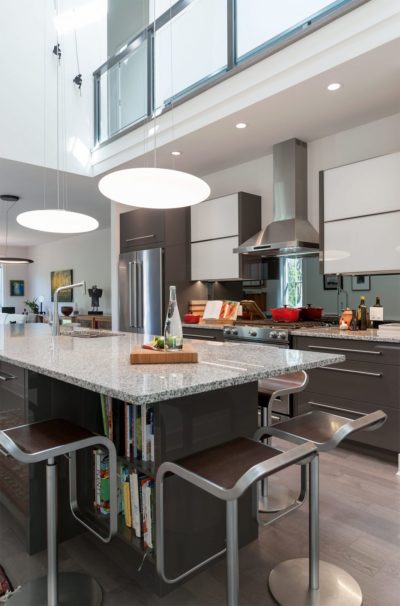 ---
Interiors by Bruce Wilkin Design
---
Iván – What would be your dream project if were given carte blanche? Would it be a whole home or just one room? Would it be commercial or residential? What would you do with it and in what style?
Bruce – Concrete. Something in concrete and glass – a house on the ocean, not too big. If I could do what Tadao Ando does, I would be very happy.
---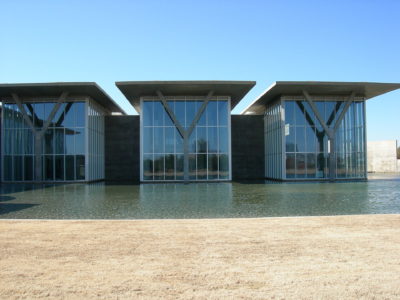 ---
Architecture by Bruce Wilkin Design
---
Iván – How do you help your budget conscious clients achieve an expensive look without breaking the bank?
Bruce – I think buying quality the first time and buying it once rather than going cheaper and buying it over and over is more economical in the long run. Keep it simple. You need to spend money on the bones of a house before allocating budget to decor. The finishing touches take time to refine.
---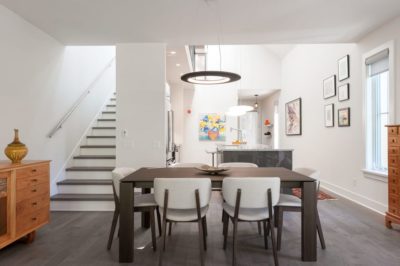 ---
Interiors by Bruce Wilkin Design
---
Iván – What do you think most Victoria homes are missing?
Bruce – I would say that Victoria is coming into its own, and now has the world coming here. Victoria is becoming a world class city.
Iván – What brought you here?
Bruce – I was born here. I escaped from here to go to Toronto for a while but then I came back. Most of my family are in Victoria. It's a rarity – everybody in Victoria seems to come from somewhere else.
---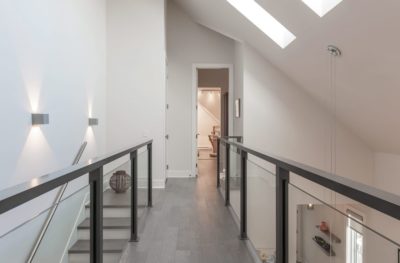 ---
Interiors by Bruce Wilkin Design
---
Iván – I really enjoyed your exhibit at the "Art In Bloom" event. It was nice to see something modern, minimal and clean looking. How did you arrive at the design that became your end result?
Bruce – The painting was very minimal – black and white and not very botanical. I wanted to keep the arrangement minimal as well. The cylinders represented the exact size of the painting. When I went to the meeting and was shown the painting I would be working with I knew what I was going to do by the time I got home. I just had to figure how I was going to execute it – the building and the mechanics of it.
---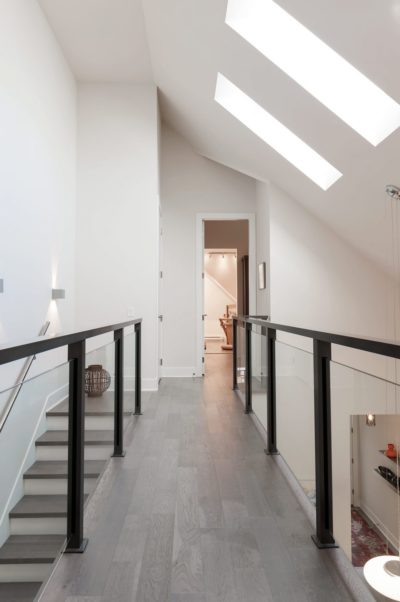 ---
Interiors by Bruce Wilkin Design
---
Iván – I have noticed that you bring great and interesting art into all your projects. What impact do you feel art has on a space?
Bruce – That's number one at the top of my list for decorating a space. Often with clients it's at the bottom of their lists so I have to convince them. I love art. I travel all over the world and I collect art. We need to support our local art community. You can find art at reasonable prices so there really isn't any excuse. We need to need to support the art students and undiscovered artists who haven't made it yet.
---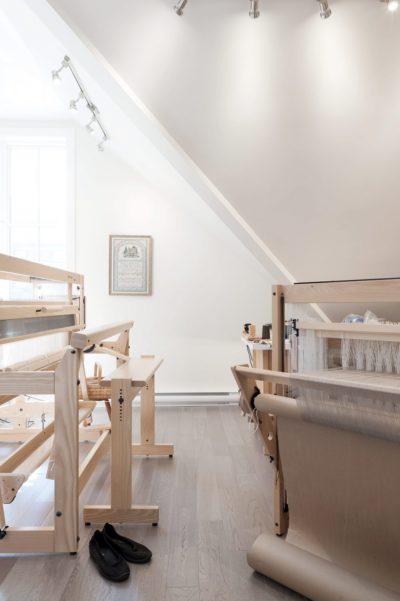 ---
Interiors by  Bruce Wilkin Design
---
Iván – What is your most valued possession?
Bruce – I don't think I have one. My idea about possessions is that you can either close your hands and hang on to them or you can open them and let them flow through your fingers like water. I think if you hang onto them they become too special and you can't bear to let them go. If you keep it fluid, new things come into your life.
Iván – That was very poetic!
Bruce – I mean, I have an antique watch that I like, but it's just an object. It's not my favourite possession, it's just something I have.
---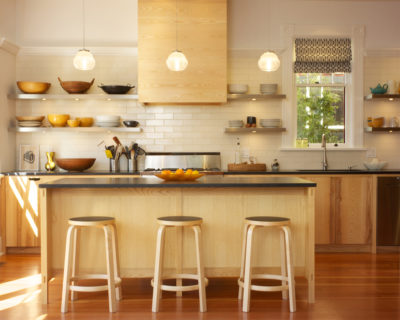 ---
Interiors by Bruce Wilkin Design
---
Iván – Lastly, you have already created a stunning body of work with many mediums and styles, what would you like your legacy to be?
Bruce – That's hard to say. With architecture it doesn't go away. Whatever you do, good or bad it will be there for a long time. It's certainly nice to have a body of work that people recognize. Perhaps my legacy will be photography. I used to enjoy photography when I was younger and recently bought a new camera so we'll see…
Iván – Thank you very much Bruce – It has been a pleasure chatting with you and seeing your work.
---
To see more of Bruce Wilkin's work please visit: