---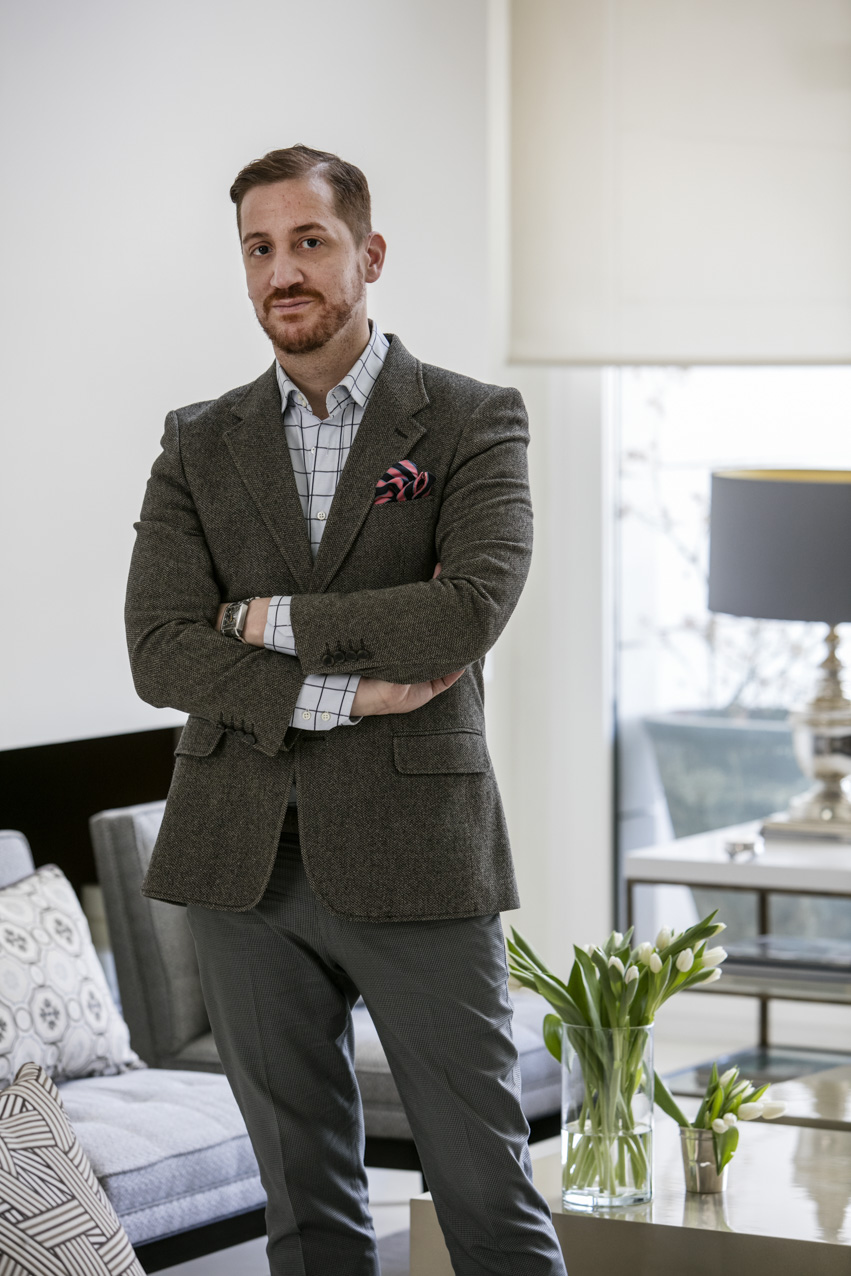 ---
Raúl Martins
---
The design work of Raúl Martins is pure, refined classism.  His designs are memorable and sophisticated, but also very current and contemporary.   With projects in Spain, and throughout Europe, the United States, and the Middle East, his multidisciplinary design studio is rapidly establishing itself as the go-to place for timeless design.
Raúl Martins began his Interior Architecture and Design education at the Polytechnic University of Madrid in Spain in 1996. Later on, inspired by his acquired knowledge, he completed his two courses abroad: Landscaping in the University of Bath and Restoration of Historical Heritage in the University of Scotland.
Martins is the principal of his eponymous firm in Madrid, Spain.  His studio has experience in all types of projects: residential, corporate headquarters of companies, diplomatic headquarters, social clubs, ephemeral events, shops, clinics, and restaurants (to name a few).
I invite you to dig in and learn more about Martins design process and future projects.
---
Iván Meade – What was your first experience with design?
Raúl Martins –  My first experience in the world of design was a weekend home in the outskirts of Madrid.  It was a really nice project that I realized when I was still a student of Interior Architecture.
---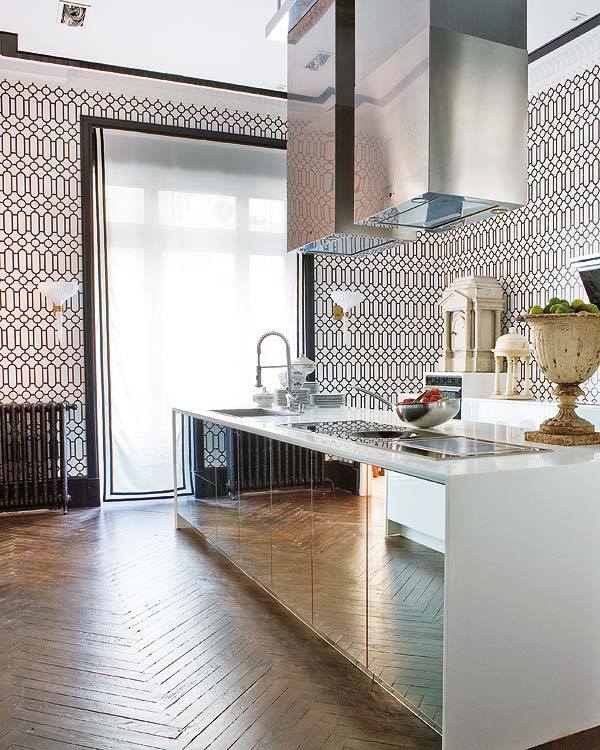 ---
Interiors by Raúl Martins
---
Iván Meade – How would you describe your design style?
Raúl Martins – I describe my style as classic contemporary.  I like to design with a classic base that is well thought out and efficient .  I then like to include modern elements and materials of modern day.
---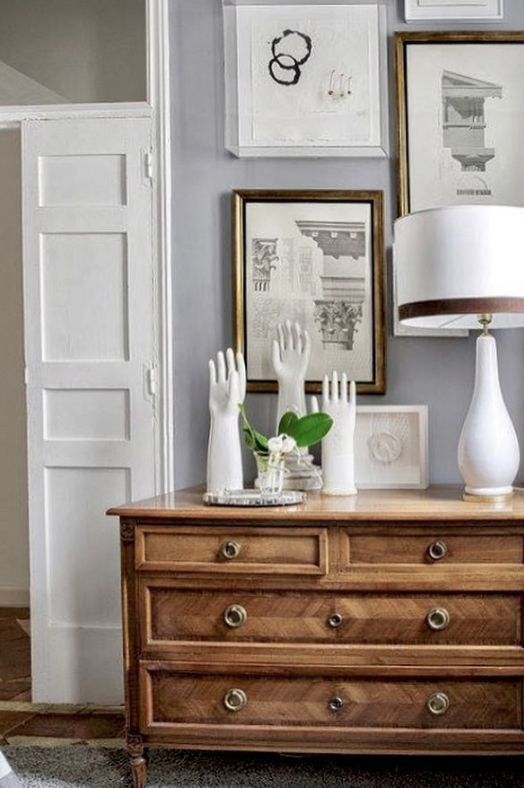 ---
Interiors by Raúl Martins
---
Iván Meade – You had the opportunity to do an internship with two of the most rewarded interior designers in Spain Don Pascua Ortega and Isabel López-Quesada.  What was the best lessons you learned from them?
Raúl Martins – Both are great masters of Interior Design.  I learned many things from them and I truly appreciative having the opportunity of working with them because of this.  From Pascua I learned that you need to be very careful in how you treat the architecture of the space, as well how to light the spaces properly. From Isabel, the audacity of her furniture mixes and always to have in mind to recuperate the past and bring it back.
---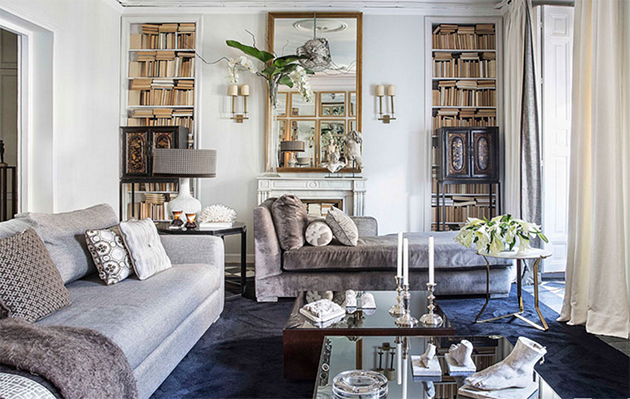 ---
Interiors by Raúl Martins
---
Iván Meade – Many of our readers are design students – What would  be the best advice you have for someone who is starting their career in design?
Raúl Martins – My best advice would be to always have your eyes open, be observant and learn from everything that is around us.  Look to create an experience in everything that fills the space.
---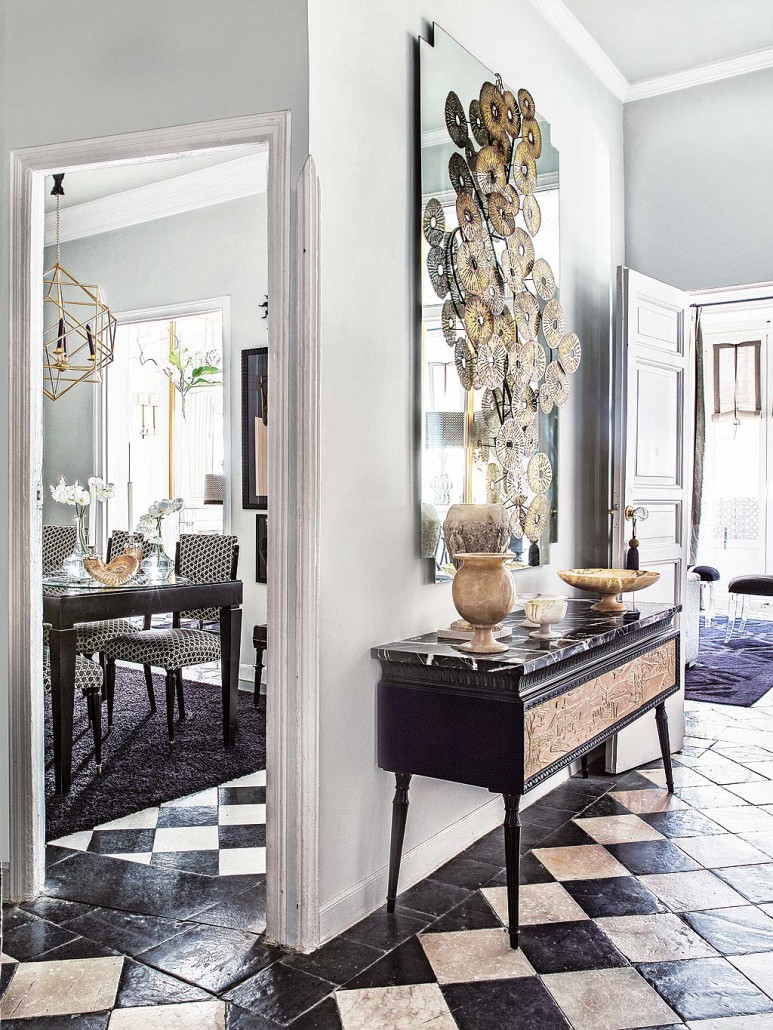 ---
Interiors by Raúl Martins
---
Iván Meade – You are running a multidisciplinary design studio mixing different practices like architecture, interiors, graphics and furniture design which is not as common in our industry.  As a principal designer, what is your biggest challenge and how do you resolve it?
Raúl Martins –  The creative field has so many factors to take into account.  I am the principal of a multidisciplinary studio where we have many different practices.  Everyone in the studio does what they are good at, and that sense of respect creates a nice environment for our work.  You can appreciate this in the level of professionalism and the end result.
---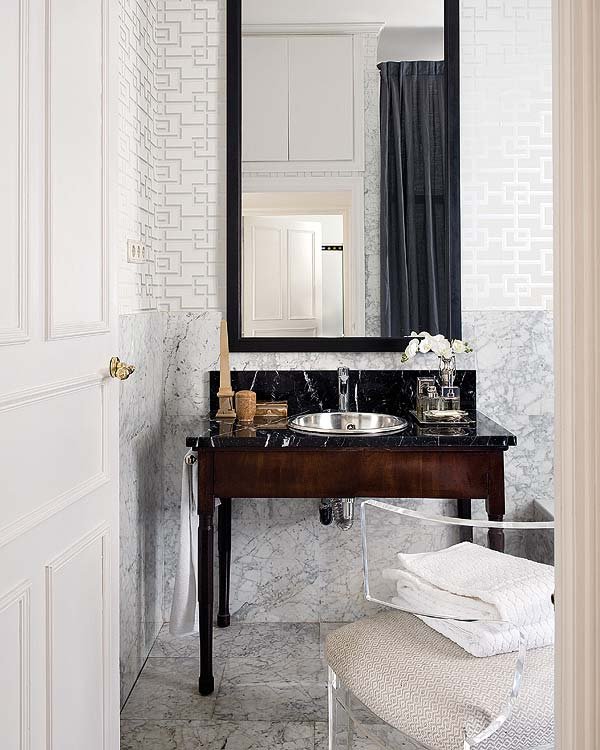 ---
Interiors by Raúl Martins
---
 Iván Meade – You have had projects in various locations around the world. When designing for international clients what were some of the differences in culture or possibly climate that you had to be mindful of?
Raúl Martins – With every client, part of my process is to analyze and consider the surroundings of the space, the particular function and the inhabit needs. It is mandatory that we understand the situation of the project and adapt to every need without losing our essence as designers.
---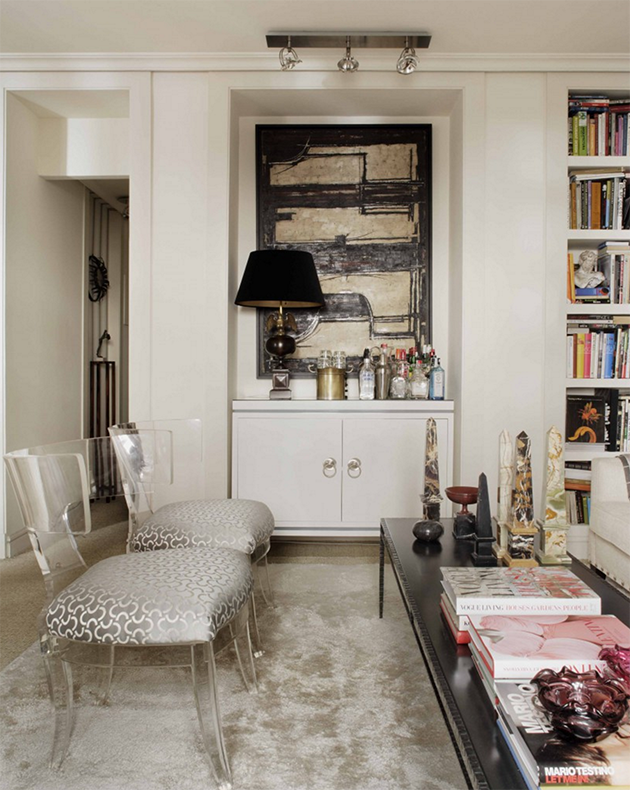 ---
Interiors by Raúl Martins
---
Iván Meade – Your projects are extremely sophisticated and well curated.  I believe this is because you are a master of constraint, but this also results in a sense of rhythm with the repetition of certain elements, geometric graphics and an extraordinary sense of proportion.  How do you achieve this while maintaining your signature style?
Raúl Martins – For every project we start with a solid base: considering the architecure of the space, while considering the furnishings that will be used.  When you design all at once you have a project that is balanced and makes sense.  Of course, you also have to consider other aspects of the design to convey a space that is comfortable yet sophisticated.
---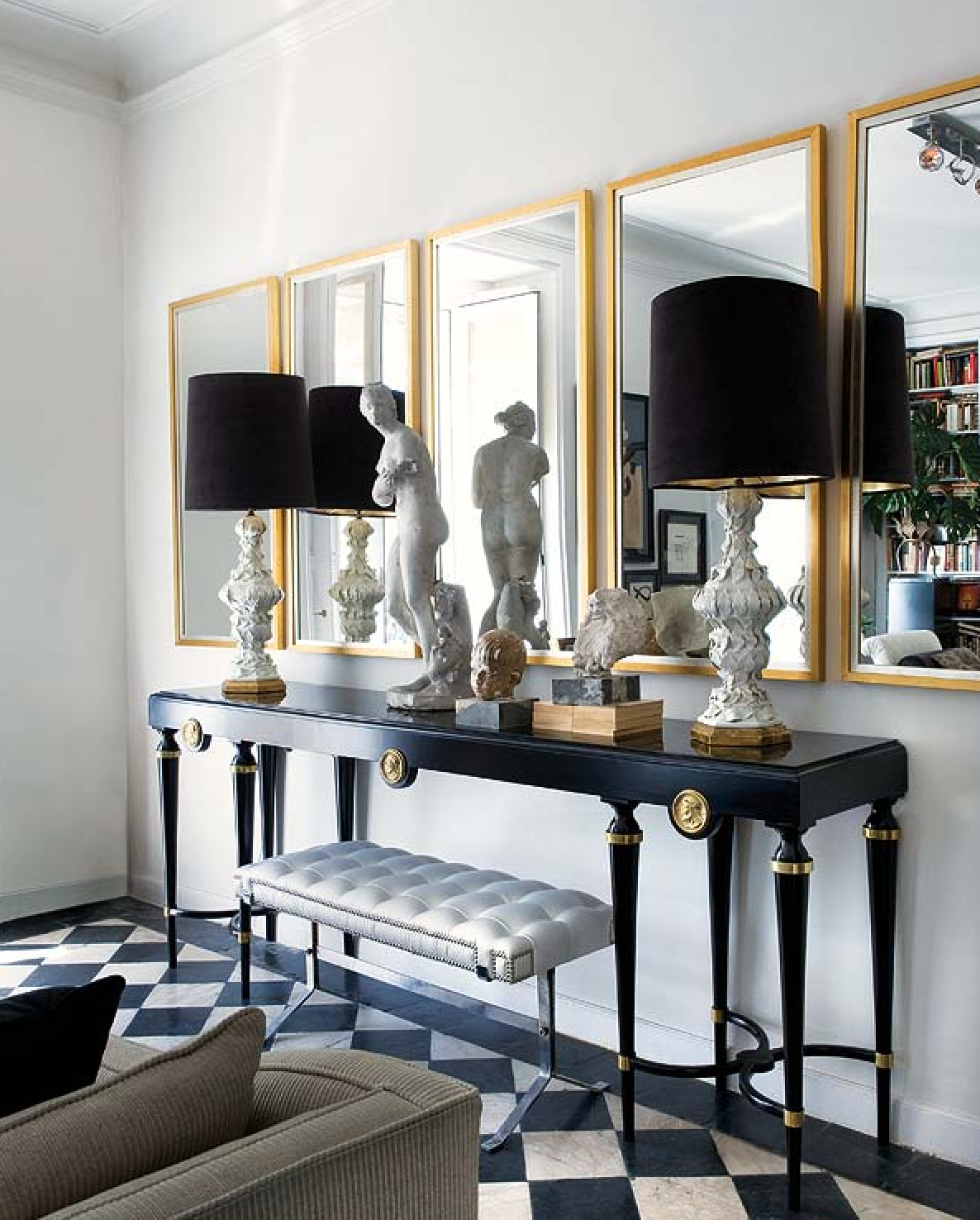 ---
Interiors by Raúl Martins
---
Iván Meade – The selection of your furniture pieces is always exquisite. I believe the fact that you include your own furniture pieces in your projects gives you a very unique design voice. What inspires you to design your own signature furniture pieces? Are these pieces available to the general public?
Raúl Martins – We design the majority of the furnishings for each of our projects.  When we analyze the the needs of the space we source or design the pieces that will create a cohesive design package.  I get inspiration from all kind of ideas and experiences: an art exhibition, a walk down a nice street, a good movie.  We are currently working on a series of prototypes, improving their lines and being experimental with the materials and finishes to create a memorable piece.  We are also working on improving our on-line platform to bring our designs to a larger market.
---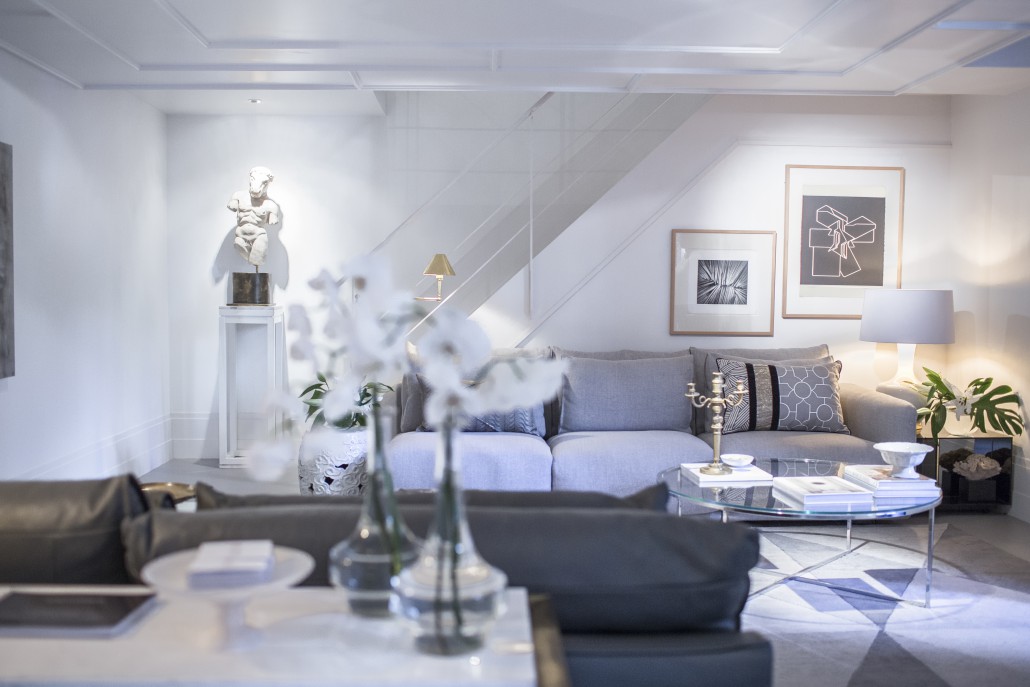 ---
Interiors by Raúl Martins
---
Iván Meade – What is your favourite furniture piece that you have designed and why?
Rául Martins – We just completed a very special piece for a very detail oriented client.  This project was quite ambitious as we joined two houses into one living space. While working on this project we needed a bar cabinet with Art-Decó inspiration made in American walnut, metal, brass and mirror.  It is a wonderful piece that has taken a long time form the planning stage to the execution.  Today this bar cabinet is an exceptional piece.  We are very happy with the end result
---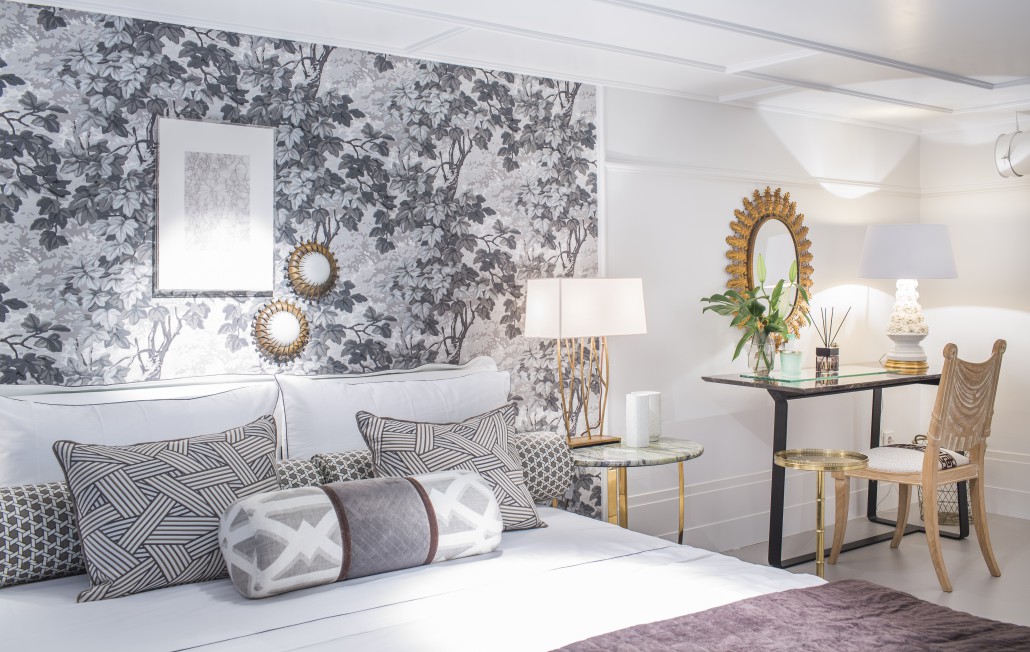 ---
Interiors by Raúl Martins
---
Iván Meade – Another aspect that I find very interesting in your projects is the fact that the art and sculptures in your projects are extremely well selected. Do you work around the clients's collections or do you suggest specific art to your clients?
Raúl Martins – The art is always the key note in any project, you need to have a great mix of paintings, sculptures and antiques to give personality and character to a room.  Sometimes our clients already have a great collection so we help them to display it properly and expand on it; if they don't have it we guide them to start one.
---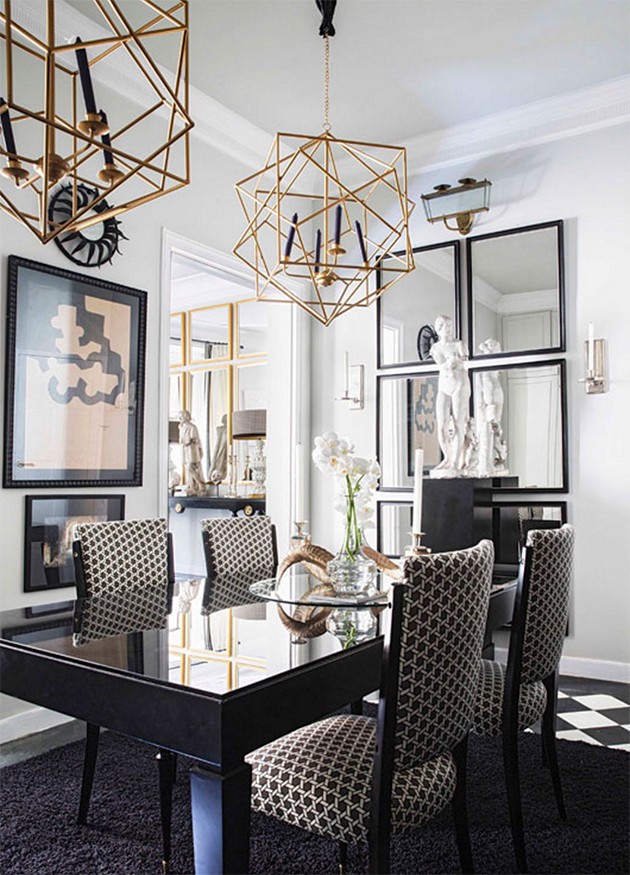 ---
Interiors by Raúl Martins
---
Iván Meade – You were recently invited by the Portuguese Embassy to collaborate in the prestigious Home Show – Casa Décor Madrid 2017 promoting Portuguese Furniture Designs.  In the last few years we have seen an incredible growth in the Portuguese Furniture Scene – What surprises are you preparing for this project?
Iván Meade – I am very excited about this project.  Having a Portuguese background from my father and grand father this project hots home, but also because the Portuguese have an exquisite taste and refined elegance in everything that is related to the arts or the decor field.  I have being studying all the great furniture designers of Portugal to make this space not just an elegant room, but a sophisticated one where everybody will be surprised!
---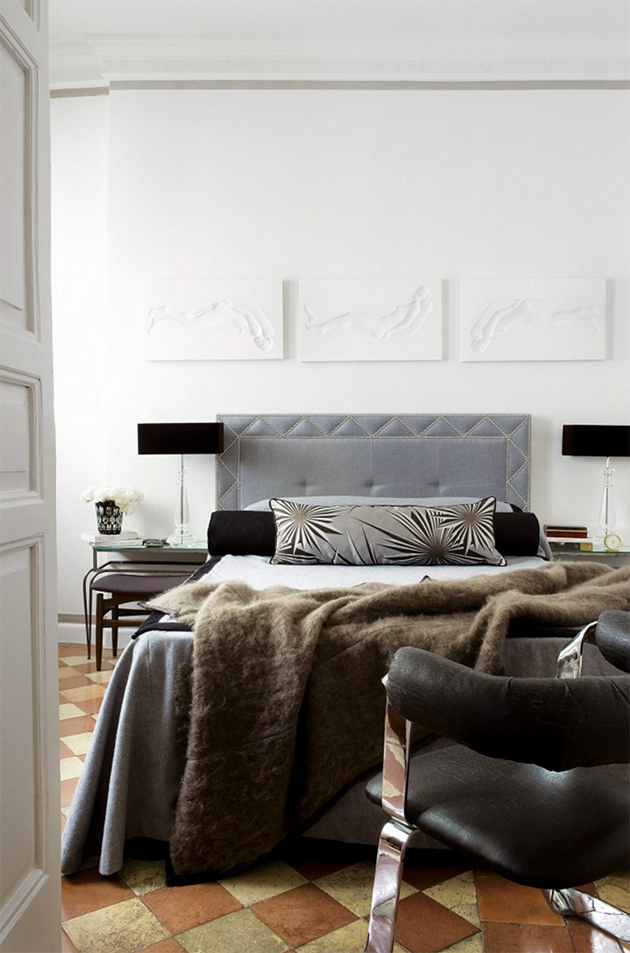 ---
Interiors by Raúl Martins
---
Iván Meade – What is next for Raúl Martins?
Raúl Martins – At this moment we have so many projects on the go.  There is one that is very interesting that I am starting in Brussels, Belgium.  It is a beautiful XIX town house with five floors.  We already started the planning to restore the architecture of the space. It is a very complete project where there is not only the need to restore the space, we are also making the space bigger, and we are in charge of the landscape design and all of the decoration as well.  A very well-rounded project.
---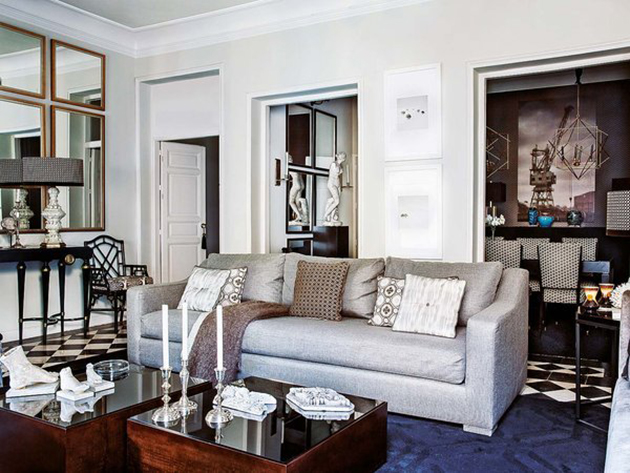 ---
Interiors by Raúl Martins
---
 Iván Meade – Lastly, you have already created a stunning body of work with many mediums and styles. What would you like your legacy to be?
Raúl Martins – I would say that we strived to create elegant environments in all of our projects while understanding and taking care of the clients' needs.  Projects in which every little detail is accounted for while offering the best service possible.
I invite you to discover and enjoy the world of Raúl Martins 
---