It's been quite a while since we've done a Throw-Back Thursday, so we wanted to post an interview with one of our all-time favourite designers! Kelly Wearstlers' ever expanding body of work has continued to be as influential and relevant as it was when our original conversation took place; this is a testament to her design prowess. Read our conversation below to find out more about Kelly insights into design, where she get's her inspiration from, and her most rewarding job.
---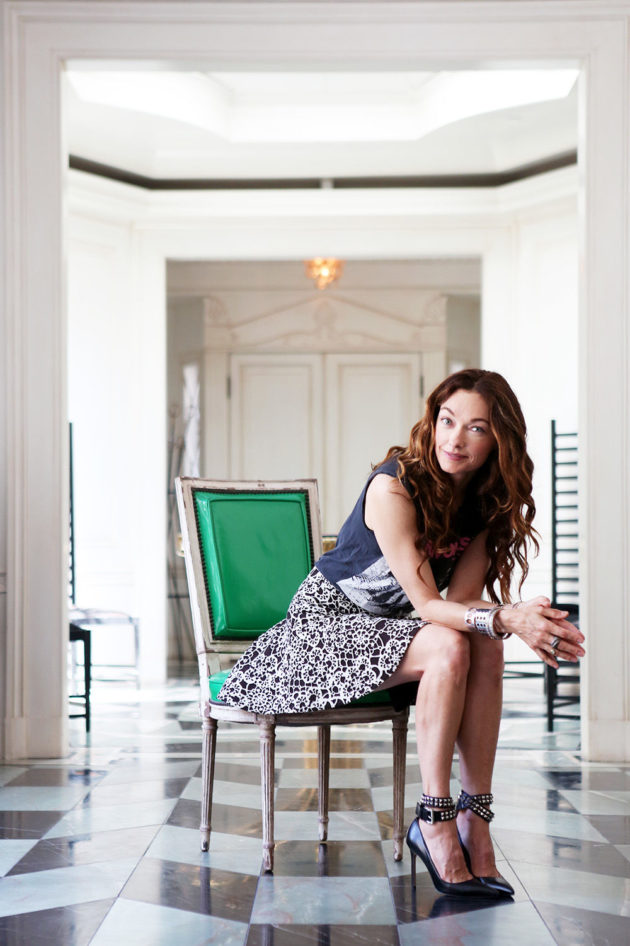 ---
Kelly Wearstler
---
Kelly Wearstler started her company, Kelly Wearstler, Inc. one decade ago in Beverley Hills, California (which is incredibly fitting for Kelly as she is known for her luxurious lifestyle). She has since grown to become a household name. Kelly is one of the esteemed judges on BRAVO's interior design competition show, "Top Design" alongside Jonathan Adler, India Hicks and Margaret Russell. She also has several product lines including fabric and wallpaper lines with Kravet, a carpet line with the Rug Company as well as a multitude of signature bedding, dinnerware and table linens available through fine retailers and her own boutique within Bergdorf Goodman. Kelly has also somehow managed to find the time to pen three books: Most recently Rhapsody, HUE, Modern Glamour:The Art of Unexpected Style  and Domicilium Decoratus.
Ms. Wearstler has found herself a perfect niche to fit her luxurious contemporary yet unexpected designs, in addition to her residential, retail and office projects, Kelly has also designed several hotels throughout the U.S., Mexico, the Caribbean and the Middle East. Her projects are not only published in interior design magazines but also travel, lifestyle, business and fashion magazines.
Kelly is also well-known for her high-fashion style, she was named one of the best dressed by Vogue Magazine and her public appearances always create quite a stir in the fashion community. She is always the epitome of glamour in her photographs and books, she is beautiful and she knows it! I can always appreciate when people aren't afraid to show their confidence personally and professionally.
---
Iván Meade – What was your first experience with design?
Kelly Wearstler – I grew up in a home that was constantly evolving, so I was always surrounded by beautiful and unusual objects, textures and colors. My mother is a closet interior designer. I grew up in an environment where everything was always in a state of flux – I'd come home from school and the dining room would be a totally new color.
My college education (Wearstler received her BFA from the Massachusetts College of Art) and internships with Milton Glaser Inc. in New York and Cambridge Seven and Associates in Cambridge, MA afforded me access to the tools of our trade. I'd be so much less confident today if it weren't for those years immersed in learning.
---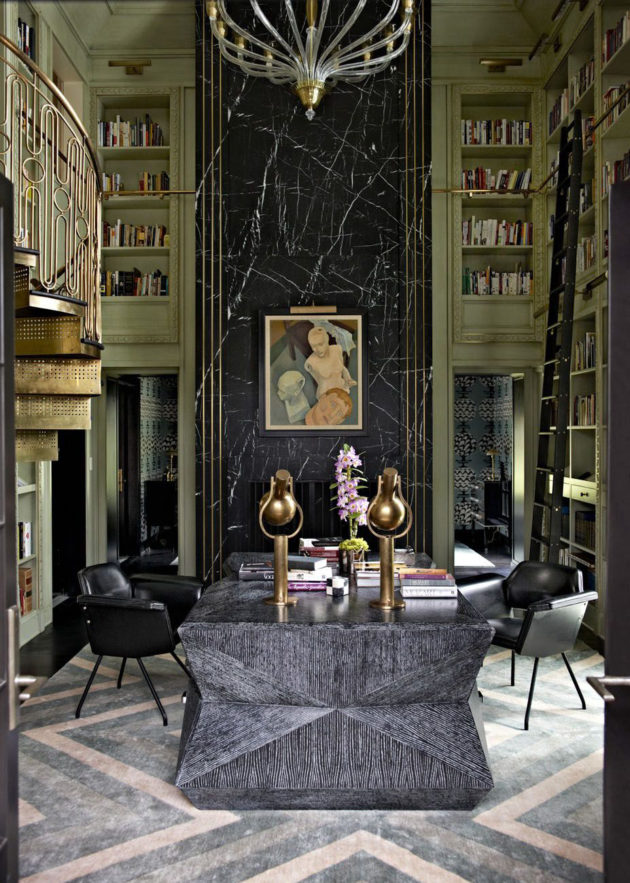 ---
Interiors by Kelly Wearstler
---
Iván Meade – Who or what has influenced your style?
Kelly Wearstler – Many people, past and present, inspire my work. It ranges from architects like Carlo Scarpa for his use of unconventional forms, geometric fields, interesting textures, and material juxtaposition to John Woolf for his glamorous interiors, delicate architectural proportion, and graceful details; interior designers from Jean-Henri Jansen for his exquisite panel detailing and fabulous, superior-quality furniture designs to David Hicks for his effortless approach in mixing patterns and his dramatic use of color; furniture designers from Ettore Sottsass, who was an absolute genius when it came to the colorful broad strokes in his architecture, sculpture, and product design, to Maria Pergay, who had a distinct sensuality in her remarkable works; artists from Sheila Hicks, a textile phenomenon with an unbelievable talent for texture, color, and scale to Victor Vasarely for his extraordinary high-voltage use of color and optical illusion; and sculptors from François Arnal for his crisp use of metals and forms in objects and furniture to Pedro Friedeberg for his whimsical, fantastical, and colorful spirit.
 In the fashion realm, I admire designers such as Valentino for his dramatic use of color and dynamic patterns, Sonia Rykiel for her color sensibility and avant-garde combinations, and Coco Chanel for her revolutionary use of contrast, texture, fabrics, and weaving.
---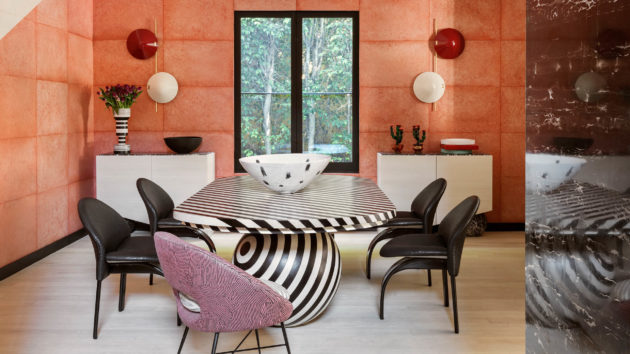 ---
Interiors by Kelly Wearstler
---
Iván Meade – How would you describe your style?
Kelly Wearstler – Unexpected! My stye is constantly evolving as I gain knowledge about antiquities, uses for different materials… I feel more confident, which means I'm willing to take more risks in my work.
---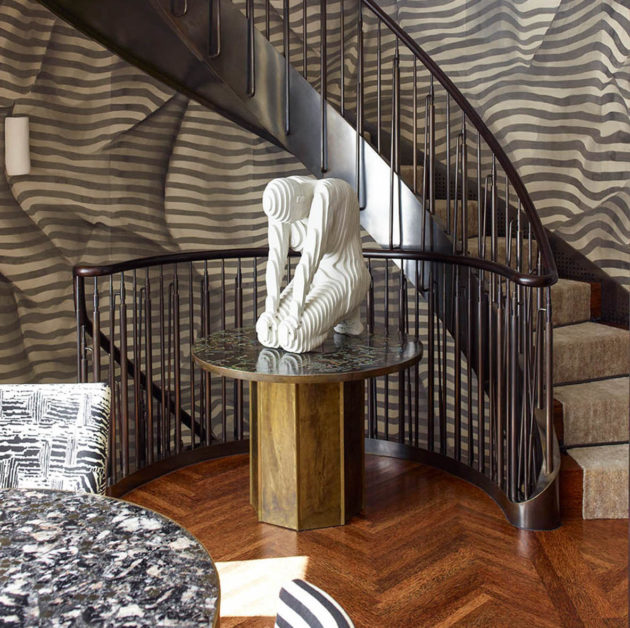 ---
Interiors by Kelly Wearstler
---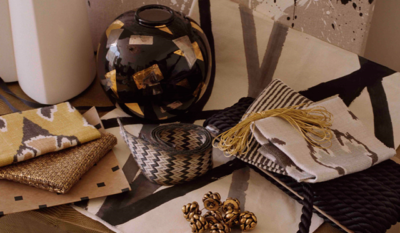 ---
Kelly Wearstler for Groundworks
---
Iván Meade – I think one of your greatest strengths is you ability to maintain and adapt your signature style to be unique to each project. What can no "Kelly Wearstler Project" be without?
Kelly Wearstler – As I said, my style is always evolving, so it's impossible to pinpoint it exactly; however, I feel that a winning design has a perfect mix of tension and drama.
---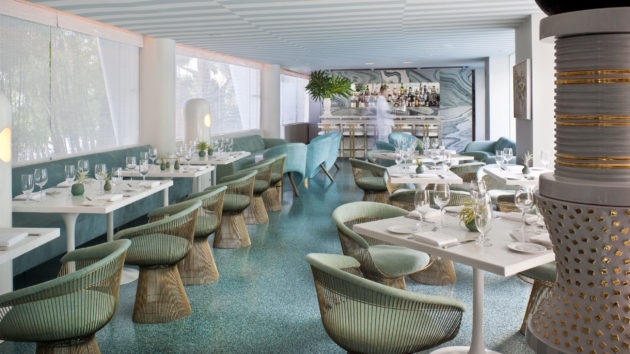 ---
Interior Design by Kelly Wearstler
---
Iván Meade – What do you consider to be your greatest strength and your greatest weakness?
Kelly Wearstler – As a designer, you have to be a great listener. I think my most valuable asset is a combination of perseverance, hard work and loving what I do. The hardest part of my job is being away from my family.
---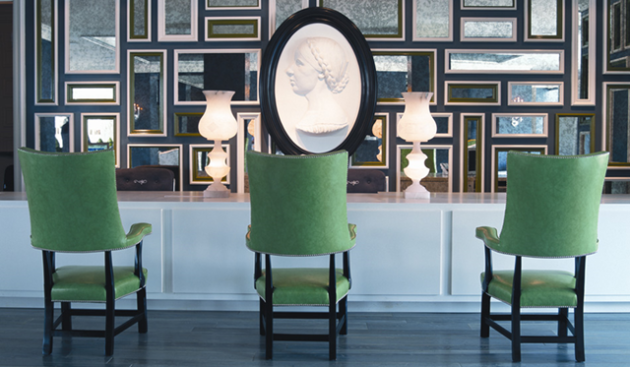 ---
Interior Design by Kelly Wearstler
---
Iván Meade – What books are currently on your bedside or coffee table?
Kelly Wearstler – The Berenstein Bears – I usually read to my sons before bed.
---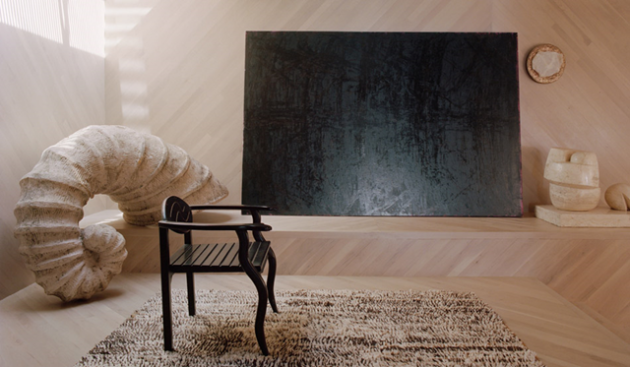 ---
Interior Design by Kelly Wearstler
---
Iván Meade – What are you excited about right now in the world of design?
Kelly Wearstler – I get excited about what modern technology can bring to design. Who can ignore the advantages of smarter, greener living?
---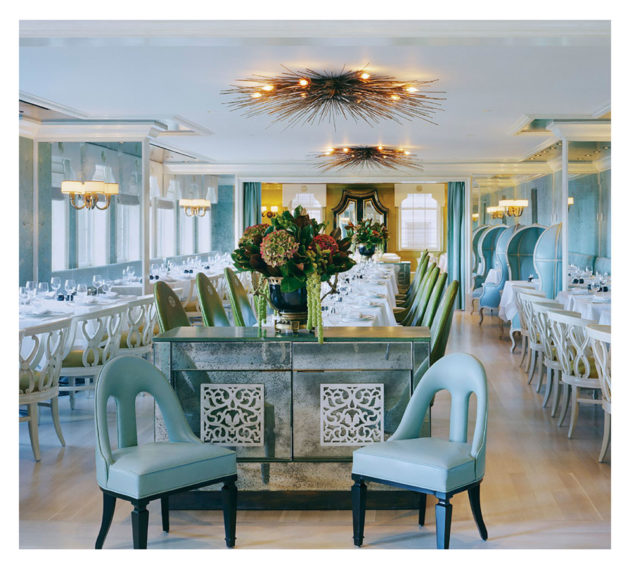 ---
Interior Design by Kelly Wearstler
---
Iván Meade – You are clearly a fashionista, what kind of cues do you take from fashion to use in your interiors (if any)?
Kelly Wearstler – My mantra is to have fun and put unexpected mixes together. That goes for both fashion and interiors. Always be fearless and have fun. If it's something you love, then just do it. People will always tell you, "Oh, you're not supposed to do that," but I've found that if you follow your instincts, you can achieve unbelievable results. You step outside of what everyone else is doing and create something that is truly your own.
---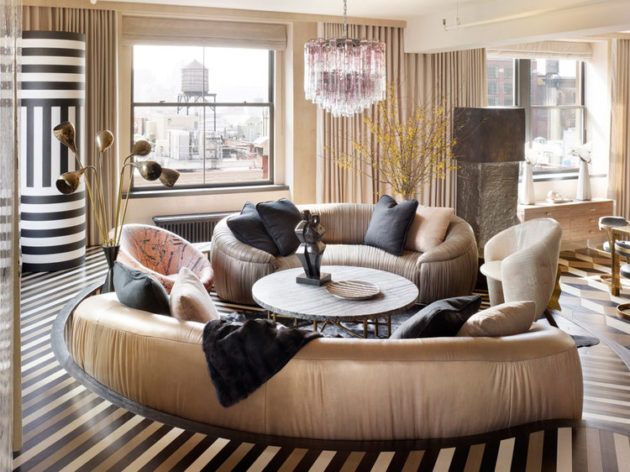 ---
Interior Design by Kelly Wearstler
---
Iván Meade – With such a great sense of style have you ever thought of creating your own fashion line
Kelly Wearstler – It's something I've always been interested in, so you never know…
---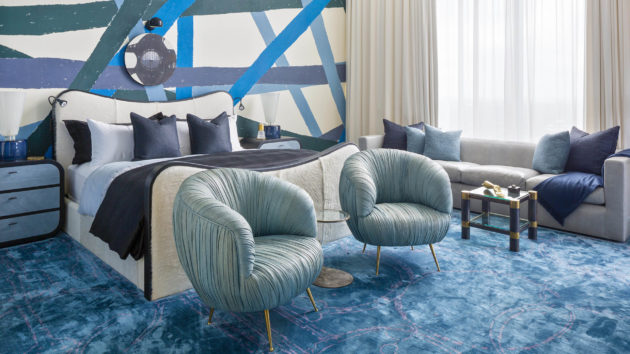 ---
Interior Design by Kelly Wearstler
---
Iván Meade – You have a brilliant eye for creating patterns and using them in multiple applications. They are contemporary classics. What is your process for creating these striking compositions?
 Kelly Wearstler – You can mix and match different patterns as long as they are in the same color palette. I designed my collection of fabrics with Groundworks at Lee Jofa to work seamlessly with one another. Don't be afraid to try unusual combinations – I always say that the best ideas are born out of risk.
---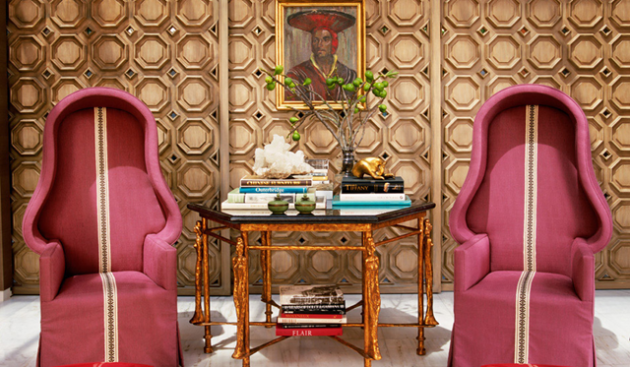 ---
Interiors by Kelly Wearstler
---
Iván Meade – What would be your dream project?
Kelly Wearstler – The White House.
---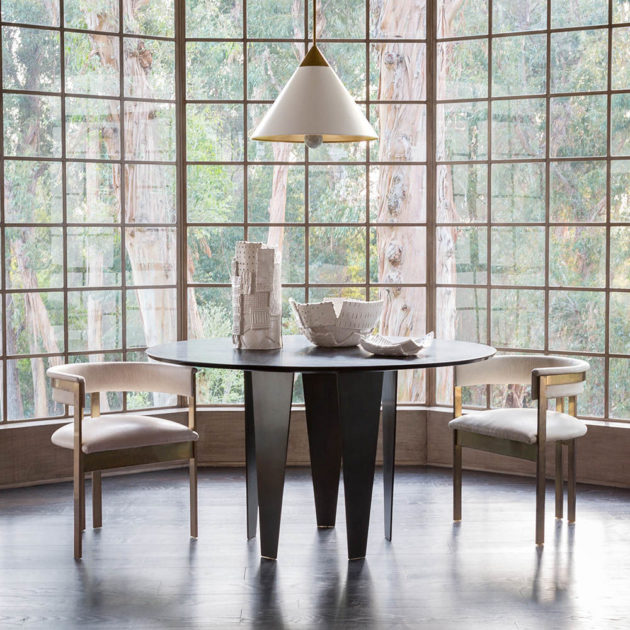 ---
Interior Design by Kelly Wearstler
---
Iván Meade – What project has given you the most satisfaction?
Kelly Wearstler – My sons' bedrooms. When they told me how much they loved their rooms, it was one of the proudest moments in my career.
---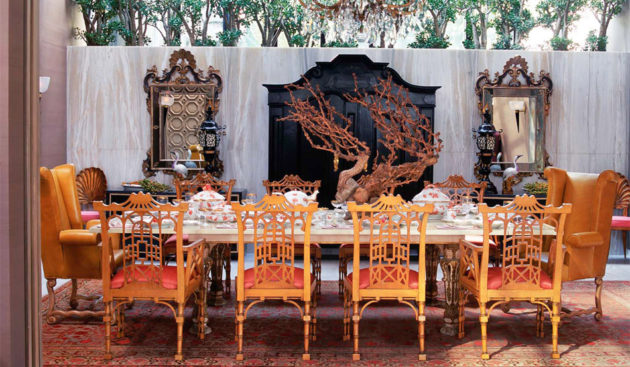 ---
Interior Design by Kelly Wearstler
---
Iván Meade – You are very experienced in both forms of interior design, what do you find to be the greatest difference or challenge between residential and commercial?
Kelly Wearstler – A residential project tends to be more detail-oriented, and there is generally a bigger budget cost per square foot. Plus, you have an opportunity to work with a broad range of clients who educate you during the design process.
Commercial projects are very sexy because so many people get to experience the space. There is also not as much hand holding in this type of work as with residential projects.
---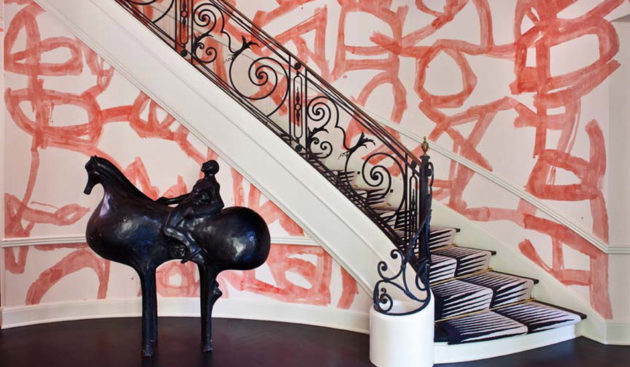 ---
Interior Design by Kelly Wearstler
---
Iván Meade – Lastly, you have already created a stunning body of work with many mediums and styles. What would you like your legacy to be?
Kelly Wearstler – It's too soon to say… There is still so much more I'd like to do in my career!
---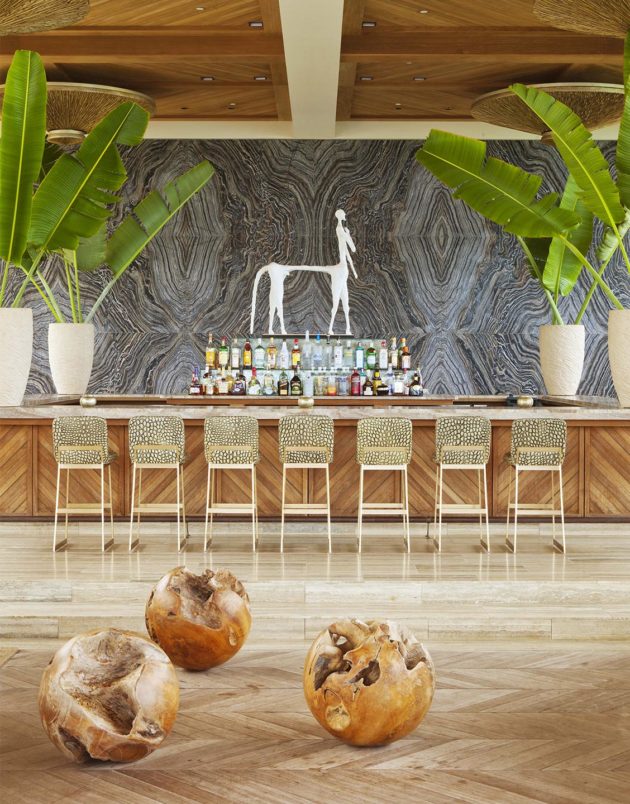 ---
Interiors by Kelly Wearstler
---
I invite you discover Kelly Wearstler's stunning body of work:
---