---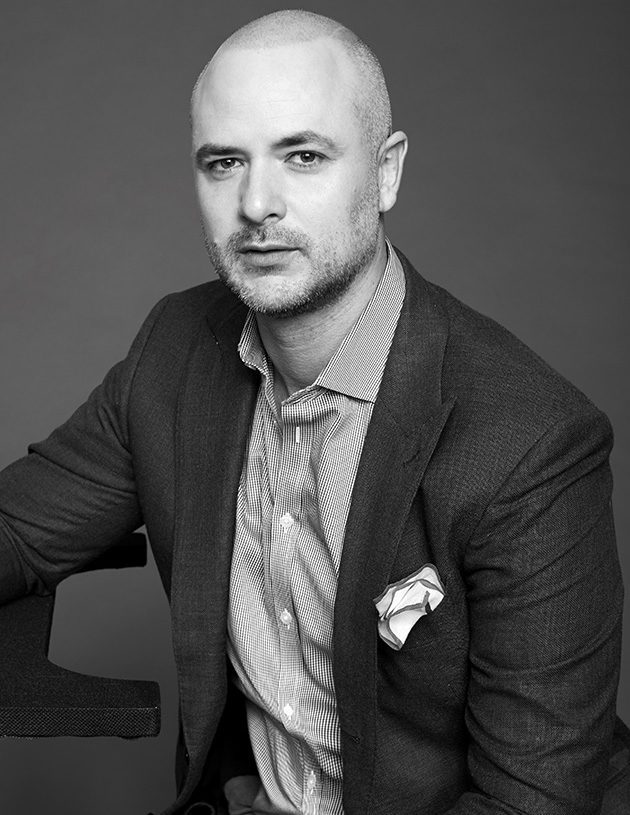 ---
Juan Carretero
---
With credentials in Architecture, Interior Design and Real Estate Project Management, Juan Carretero has been successfully working in the design industry for over 10 years. As an award winning designer, Carretero has created tailored environments under his international company, Capital C Interiors, not only in the United States, but also in Scotland, Spain, Colombia, Germany, Panama, and his native México. This is a very special interview as we share a similar background growing up in México.
Juan Carretero is a master of the effortlessly chic style which is not only comfortable to live in, but also timelessly elegant. His projects almost always include a nod to classical architecture which, however subtle, help to achieve his signature ageless, sophisticated aesthetic. His vignettes are so carefully curated that they could belong in any museum; that is the attention to detail and care that he injects into all of his projects. Editing is crucial in his work and the result of this is "The Carretero's essence!"
Carretero's accolades are endless; from the magazines his projects have graced (Architectural Digest, Elle Decor,  House Beautiful, Casa Vogue, Monocle, and Lonny just to name a few).
I can't wait to hear more about Carretero's input on design, please read on to get in on the conversation…
---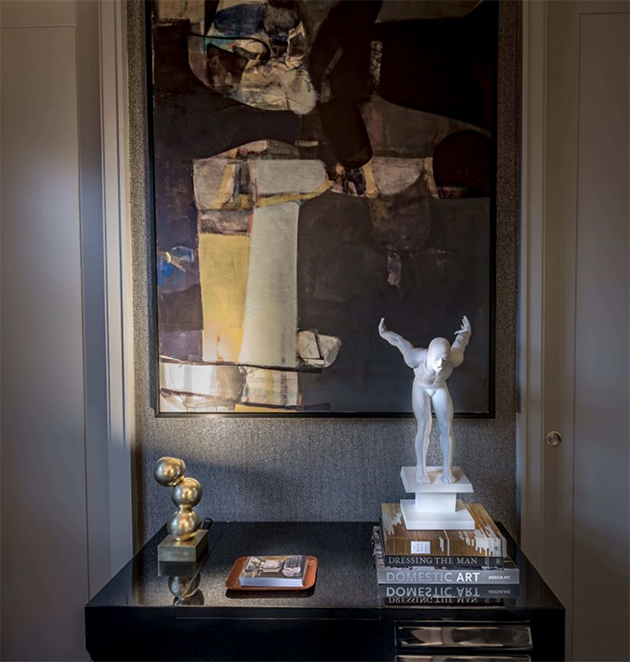 ---
Interiors by Juan Carretero
---
Iván Meade – What was your first experience with design?
Juan Carretero – Since I was a child growing up in Mexico City, I was always surrounded by interesting design and instinctively aware of it. My parents were both frustrated architects and we moved a few times into homes designed for them, so blueprints were part of my landscape since I can remember. I was also a very visual / artsy kid. I used to draw a lot. My parents also had the travel bug so from an early age I was fortunate to visit places that opened my mind to the concepts of beauty and function. I always knew I would be an architect.
---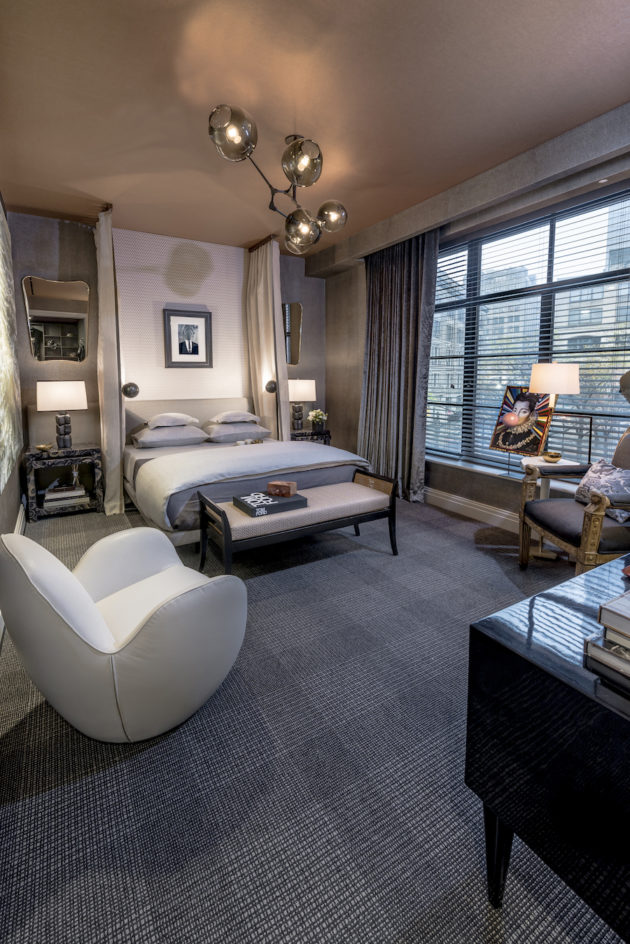 ---
Interiors by Juan Carretero
---
Iván Meade – What do you love about being an architect/designer?
Juan Carretero – I get to create on a daily basis. And I am my own boss. What can be better than that? I love to find solutions to layouts. I am fascinated by all things related to interior architecture. For example, the way in which a purely functional space can be at the same time comfortable, inviting and charming. Or, how concepts like the media, nostalgia, cultural backgrounds, geography or socioeconomic factors can influence our taste. Being a designer involves having an acute sense of self and a willingness to question the status quo. I love being a designer because I love to ponder problems and propose solutions.
---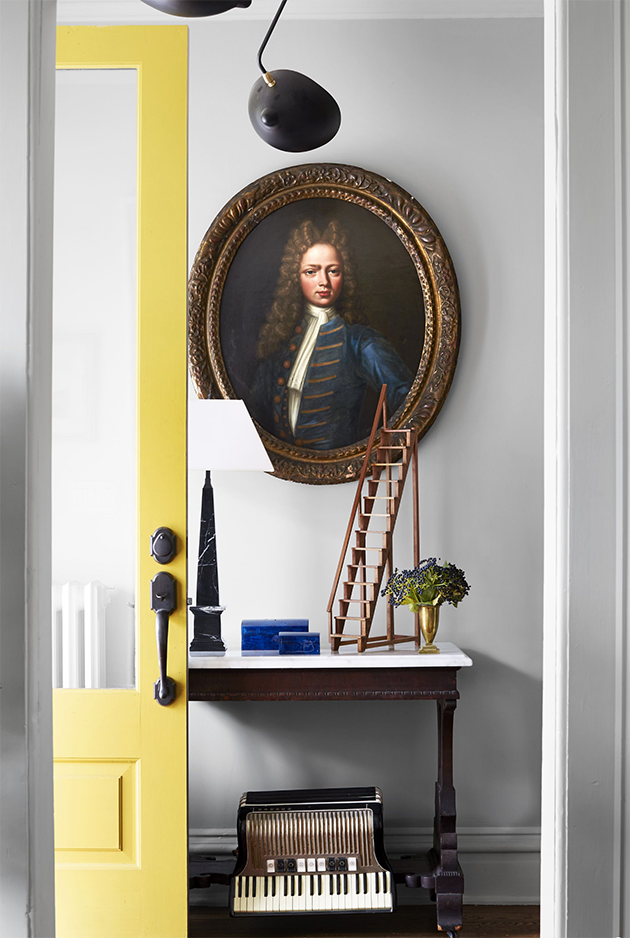 ---
Interiors by Juan Carretero
---
Iván Meade – What would be the best advice you could give to somebody who is starting a career in design?
Juan Carretero – Put in the hours. Experience is everything. Learn the trade from the bottom up. Surround yourself with the best tradesmen and artisans, they have the keys to the solutions. Keep your eyes open at all times, ask yourself when you are in any room, what could I have done better? Look at old magazines and see what has stood the test of time and still remains current. But above all, follow your instincts; the only rule is that you have to love it.
---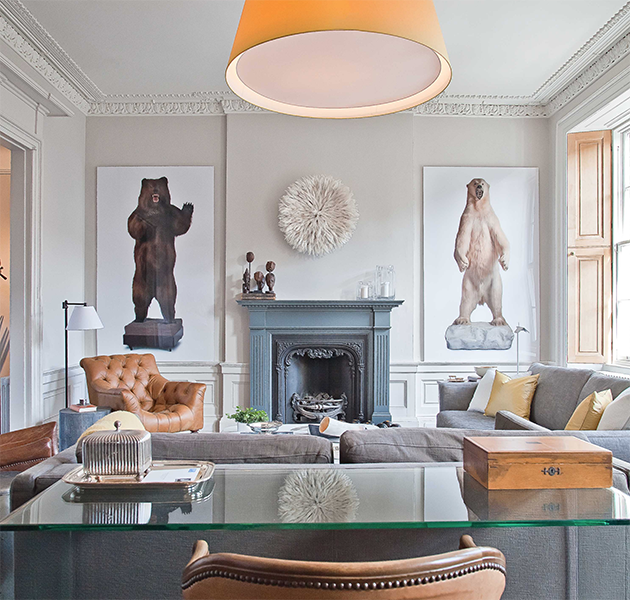 ---
Interiors by Juan Carretero
---
Iván Meade – How would you describe your style?
Juan Carretero – As an architect first, my rooms follow the language of the envelope, so every project is different. I don't have any rules except to respect the environment in as much as possible. We aim for design that uses all the available elements that enhance the architecture that is already there. We do not like decorating for the sake of it. Editing is crucial. And in the long run creating spaces that are comfortable will go a long way to assuring customer satisfaction. And I am never fearful of combining high and low; old and new; antiques and contemporary art; I love this mix. It is interesting and it gives you a sense of timelessness and personality. Slapping each room in the face a little with something unexpected and witty creates tension, drama and beauty.
---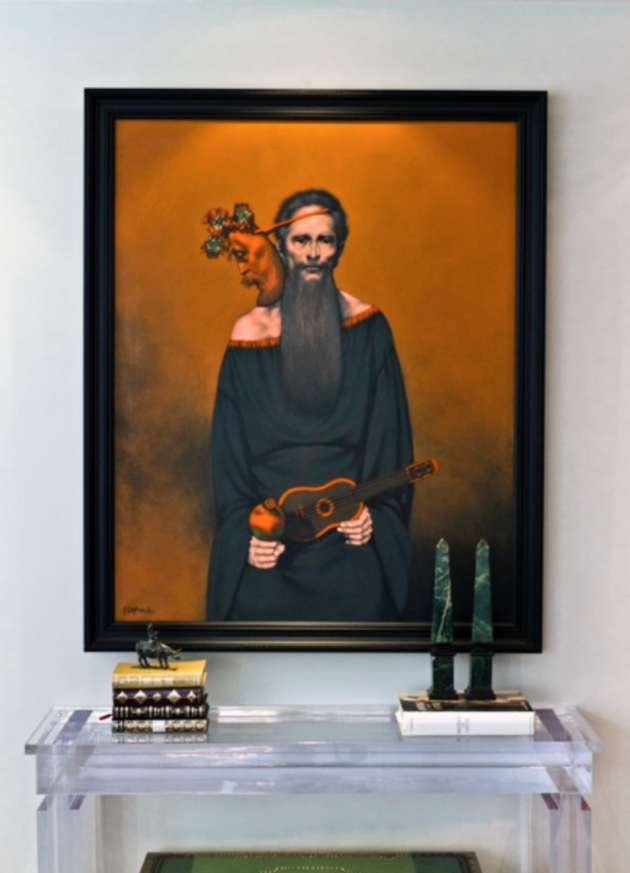 ---
Interiors by Juan Carretero
---
Iván Meade – What is the story behind Capital C Interiors?
Juan Carretero – I have been professionally based in NY for more than a decade now. I started restoring old homes in the Hudson Valley. When they were done, I would stage them for sale or for local house tours and shows. People started asking for my services as an interior designer so I transitioned from architect to interior architect. Inevitably, both worlds merge in our work on a daily basis. Without good bones, good architecture, good proportions, there is little hope for the interiors. I like to design from the inside out. Although its my firm, the name Capital C Interiors has nothing to do with my own name but instead recognizes those of others; an interior is never the result of the talent of one person, but of many consultants and of course the client as well. I always like to tell my clients when we start a new project that I would like to partner with them.
---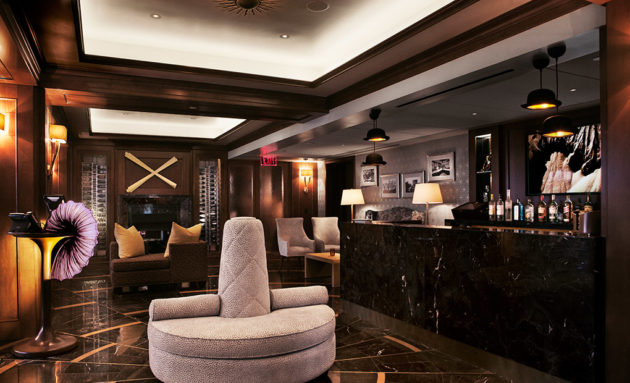 ---
Interiors by Juan Carretero
---
Iván Meade – Your projects are extremely sophisticated and well curated.  I believe this is because you are a master of constraint, but also this is due to the sense of rhythm you create with the repetition of elements, geometric graphics and an extraordinary sense of proportion. How do you achieve this while maintaining your signature style?
Juan Carretero – Many thanks. The truth is I do not know for sure. I think when you create, you tend to perfect, or you aspire to perfect older versions of what you have already tried. Somehow, somewhere along the  line, when you have enough experience under your belt, you find that there are threads that carry what is called a signature style. You can't quite put your finger on it, it's elusive, but it's there and it's not easily defined. Actually, it's just plain mysterious. I guess the act of creating involves giving away a unique part of yourself, so if you do it often, it's plain to see in your work.
---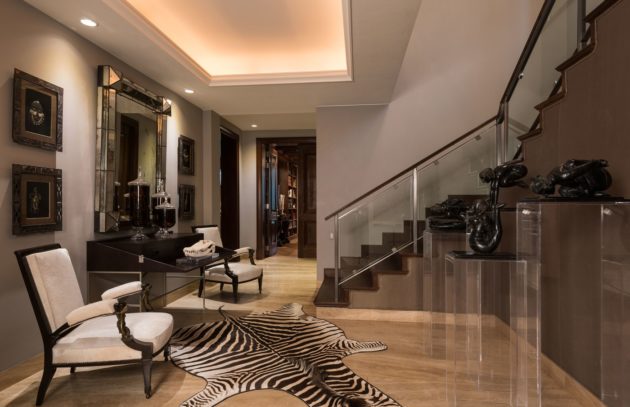 ---
Interiors by Juan Carretero
---
Iván Meade – You have had the opportunity to work in other countries. How do you adapt your design aesthetic to the country's culture?
Juan Carretero – We have been very lucky to work in places like Spain, Colombia, Scotland, Germany and of course, Mexico. It's always wonderful and humbling to fully immerse oneself in the customs and traditions of each culture. It's enriching and it opens your mind to different possibilities; it forces you to be more respectful of the local heritage and it allows you to enhance it with your own contribution. The world is much more homogeneous in terms of interior design. That's why it has become ever more important to keep it real, authentic and local. That's the new original.
---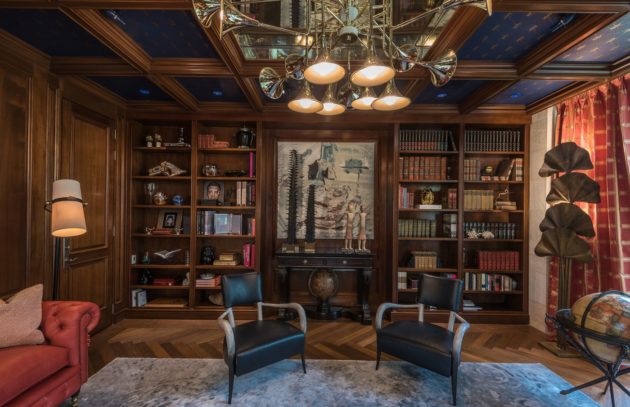 ---
Interiors by Juan Carretero
---
Iván Meade – The use of accessories, object d'art, and art are very well curated and thought out in all your projects (the relation between colour, texture and shape). How do you source all these pieces?
Juan Carretero – I guess you must first know what the space is calling for. Each corner is hungry for something that you can find a match for. To find interesting things however, I think you need to be in the right state of mind. That's why travel-shopping is the hobby you would like to have more time for. Ultimately, successful sourcing is about seeing a lot, trying a lot, failing a lot, editing a lot and starting all over again. The general rule is that if you like it, if it talks to you then it will work. I often don't buy with a place in mind, I create the place for it. Objects should spark conversations and tell a story; things that would seem completely out of context, can be the most beautiful in juxtaposition with others. Again, it's the art of the mix!
---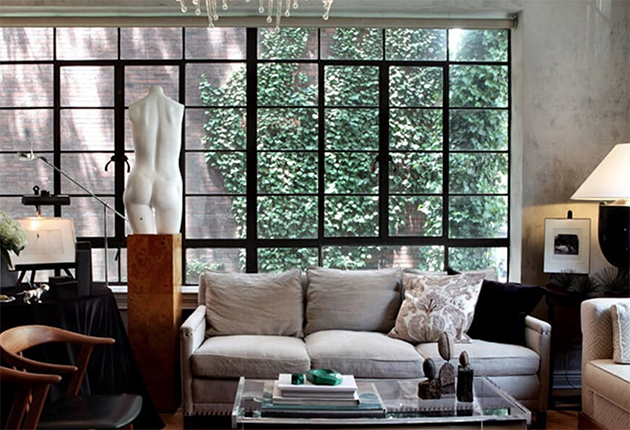 ---
Interiors by Juan Carretero
---
Iván Meade – The illumination in your projects is also very detailed. This is an aspect that is often forgotten in Interior Design. It is notable that in your projects the lamps and lighting become important focal points, How do you approach this?
Juan Carretero – Good light, both natural and artificial, is incredibly important. Crucial, I would say. Nothing good survives under the wrong light. The right kind of illumination can highlight, enhance, elevate and transform. It can even heal. I have always said real estate listings should include space volume and light quality as basic information comparable to square footage or bathroom count. To me, lighting becomes special when there is barely enough of it. Never too much, always almost too little, like sugar.
---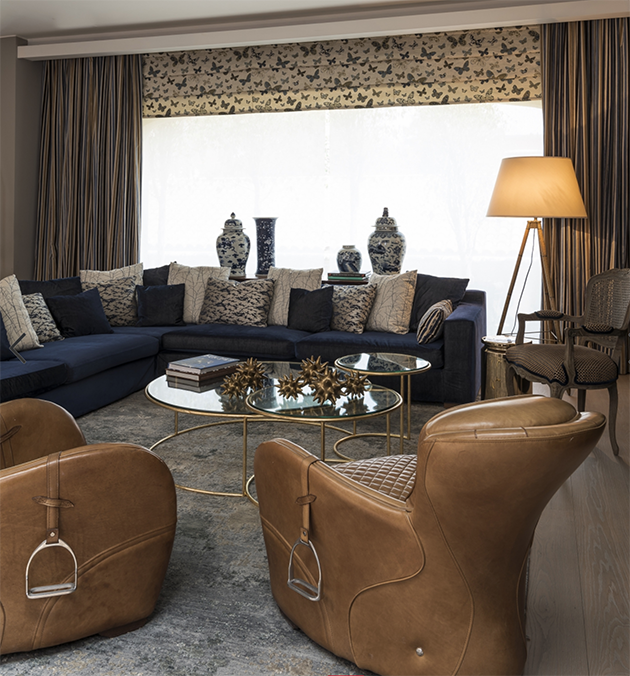 ---
Interiors by Juan Carretero
---
Iván Meade – What is the main element that, in your opinion, any home should have?
Juan Carretero – A wall of books. A fireplace. An entrance hallway. A reading nook. Something old, something new.
---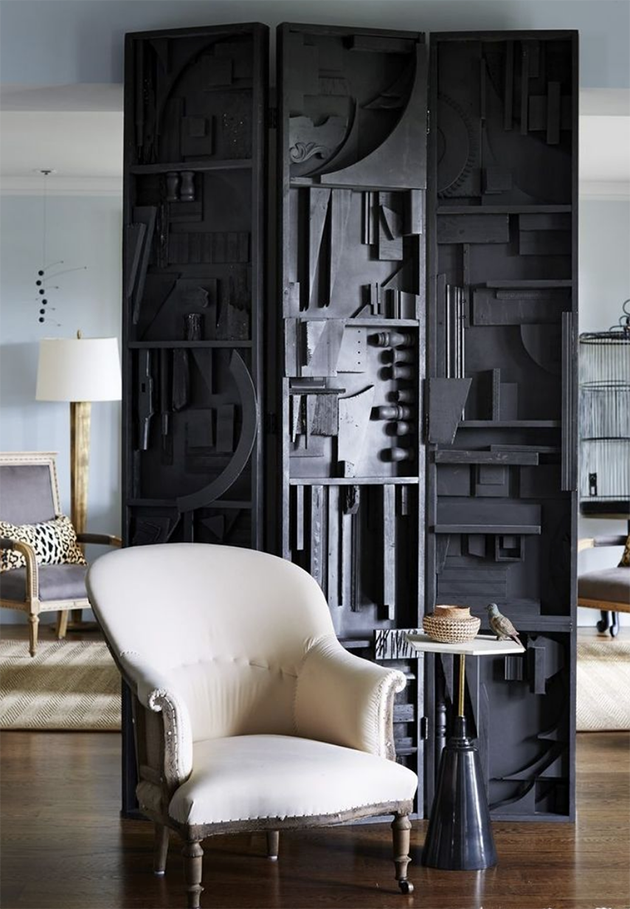 ---
Interiors by Juan Carretero
---
Iván Meade – What has been your favourite project so far, and what would be your dream project?
Juan Carretero – My own houses have been my experimenting ground but I loved doing restaurants. Somehow it's a more linear process, whereas residential project can become more multi-dimensional. I would love to do a boutique hotel. It would be the perfect mix of private and public interiors at a scale that allows it to feel unique and intimate.
---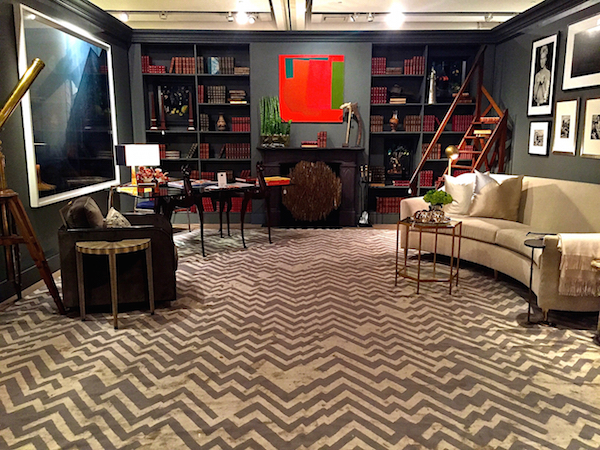 ---
Interiors by Juan Carretero
---
Iván Meade – Lastly, you have already created a stunning body of work with many mediums and styles. What would you like your legacy to be?
Juan Carretero – Transcending is one of the most important concepts as humans. I'm not planning to pop anytime soon but I suppose it's never too early to begin wondering about posterity. Being remembered by your work must be nice but paraphrasing Maya Angelou, I would rather be remembered by the way I made people feel.
---
I invite you to visit Juan Carretero's incredible body of work at his website: