---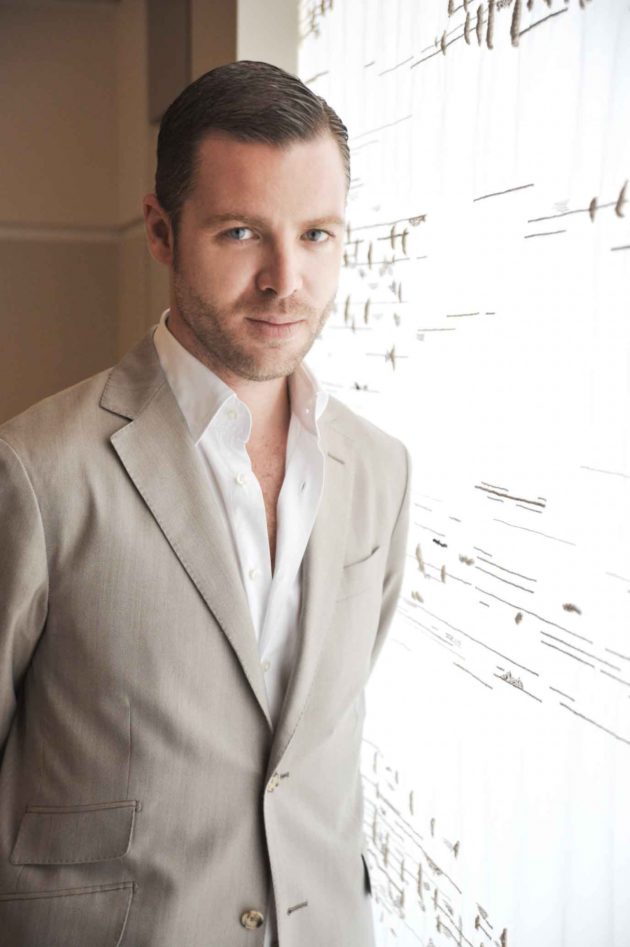 ---
Jean-Louis Deniot
---
I am so excited to have an interview with one of my current favourite designers, Jean-Louis Deniot. The Parisian design star's work has graced the pages of Elle Décor, Vogue, House Beautiful, House & Garden, and several different countries' editions of Architectural Digest. His style has a strong emphasis on symmetry and is effortlessly comfortable, neoclassically inspired, soft and neutral yet never boring due to the right mix of eclecticism – juxtaposed eras and materials. Says Jean Louis himself: "I don't do pure contemporary as to me, it has no soul. I need history in my work!".
After receiving his diploma from the Ecole Comondo in 2000, Jean opened his own namesake firm (later joined by his sister Virginie) in Paris, France. Since then, the firm has grown to have 15 employees, a spot on the New AD 100, it's own furniture lines, and a collection of antiques for sale. He's had the opportunity to work not only throughout France, but in far off places such as Dubai, Russia, America, and even the Himalayas!
…Alas, he is living my dream!
I can't wait to pick Jean-Louis Deniot's brain for his take on the current design scene, please read on to get in on the conversation…
---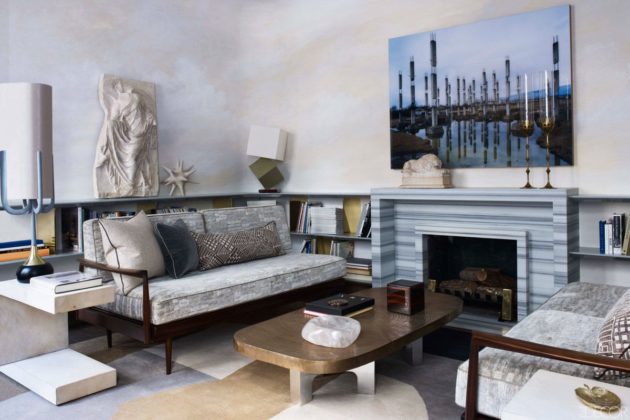 ---
Interiors by Jean-Louis Deniot
---
Iván Meade – What was your first experience with design?
Jean-Louis Deniot – My first experiences with design came very early on. I started drawing and painting at the age of three and progressed to making models of miniature architecture structures and interior decors by the age of ten.  I experimented with many different styles such colonial, art deco, French country, contemporary Californian, Indian, Parisian… My parents have saved some of them.  At the age of twelve, I understood that I was destined to do interior design and architecture for a living.  It was very clear to me.  Today, each project that I do is a like a first time design experience.
---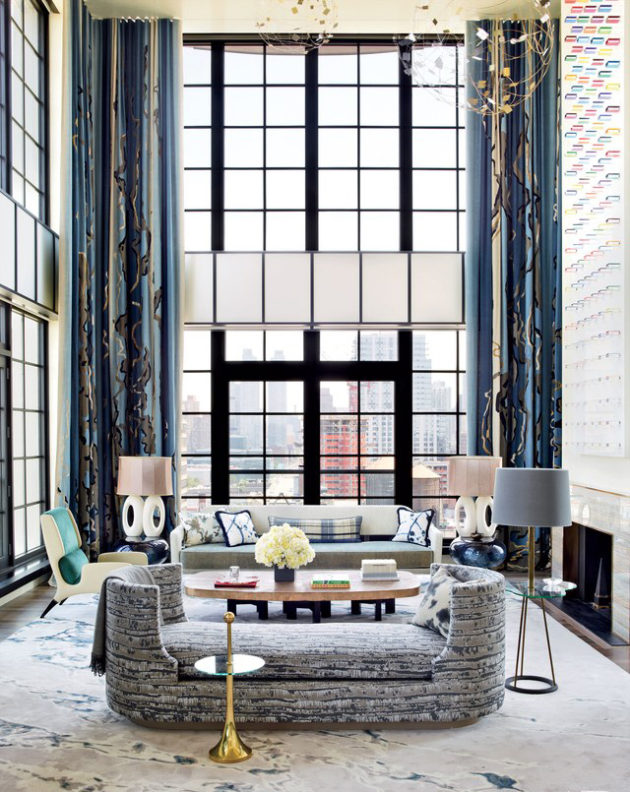 ---
Interior Design by Jean-Louis Deniot
---
Iván Meade – You have had projects in various locations around the world including New Delhi, Moscow, United States, and Dubai. When designing for international clients what were some of the differences in culture or possibly climate that you had to be mindful of?
Jean-Louis Deniot – Each destination is a breath of fresh air; it keeps the creative juices flowing and the mind wide open. I embrace each culture and location by very discretely injecting their local influences into my projects.  For the most part, my clients contact me as they want something French. My job is then to deliver a French style but with a subtle dose of local flair.  You cannot design an apartment in Paris the same way you would one in London, New York, Moscow, Istanbul or New Delhi.  It is crucial that the result feels appropriate to the country where the apartment is located.  My decors are a backdrop for each person, each personality, each nationality.  My decors are elaborated to make them look like the great, smart, sophisticated, and worldly personalities that they are, all while completely respecting their local traditions.
---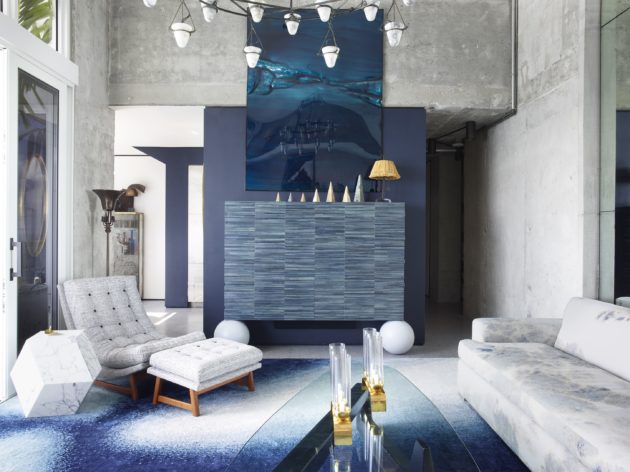 ---
Interiors by Jean-Louis Deniot
---
Iván Meade – What project has given you the most satisfaction?
Jean-Louis Deniot – Each and every project has given me satisfaction as each one has helped me to grow.  I work only on projects I like, with people I like,  so there is no effort of any sort. As I am passionate about every project I select and work on, I give myself entirely to it.  I am very lucky to work with amazingly great clients, and with incredible laborers, craftsmen, and artisans. Each project is an achievement and I am always looking forward to the next one! I can never have enough, I always need more! Bigger and better!
---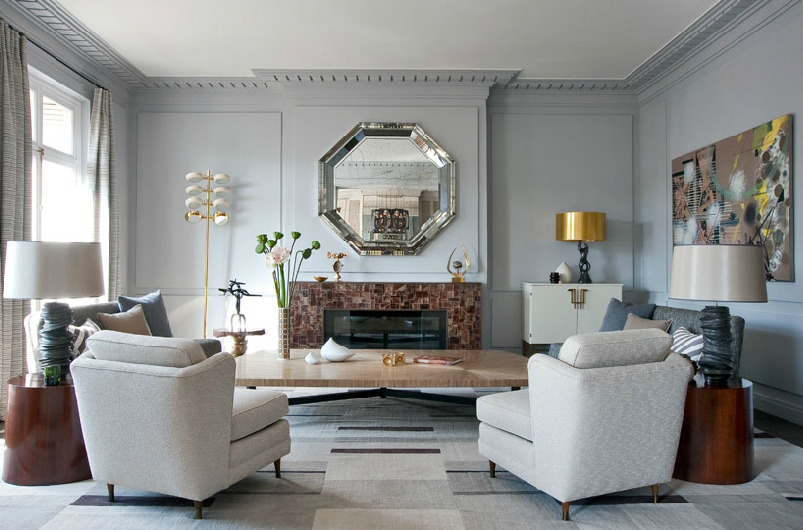 ---
Interiors by Jean-Louis Deniot
---
Iván Meade – What is the best advice you could give to somebody who is new in the world of design?
Jean-Louis Deniot – I would recommend that they do what they feel and not to follow the crowd. I would suggest that they work with their own sense of color, their own combinations and influences. Do not try to copy or directly translate an inspiration as it will look weak. Try to take risks, use your imagination and create something that we have not seen before. Most importantly, inject LOVE into everything you do.  One can see the attention and feeling in the end result; it really comes through.
---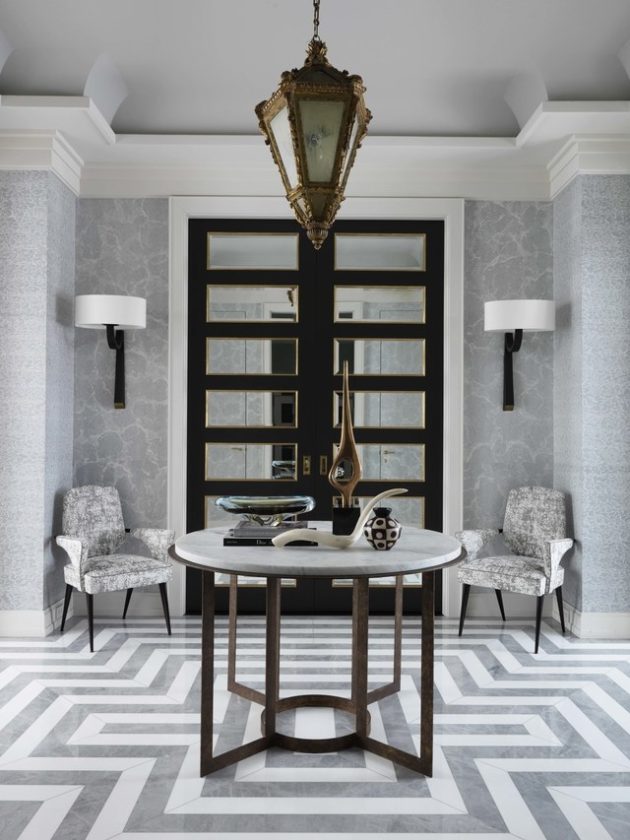 ---
Interiors by Jean-Louis Deniot
---
Iván Meade – You use rare and unusual materials in your interiors, what is your favorite new find at the moment?
Jean-Louis Deniot – The new materials I use come from amazing artisans. For example, Florence Girette who is a fabulous decorative painter.  She paints under glass; it's AMAZING! She has such a great talent that she turns a simple piece of glass into a 50 carat jewel. It is also one's designs that make interesting materials even more fabulous.  When using a basic material, it's all about how the artisan works it to turn it into something fantastic.
---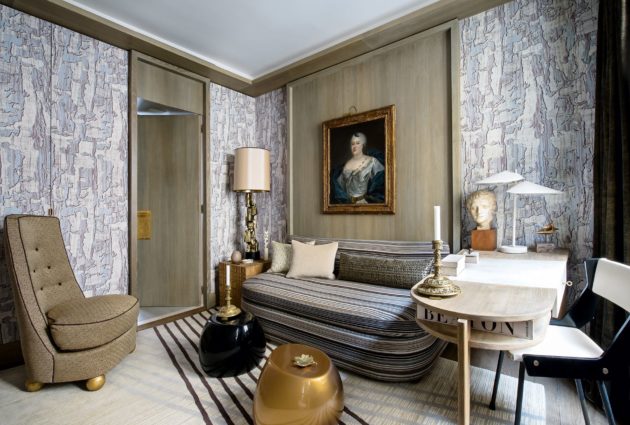 ---
Interiors by Jean-Louis Deniot
---
Iván Meade – When designing with such a large array of different finishes how do you keep your interiors from feeling too busy?
Jean-Louis Deniot – A décor is like a painting; its all about the masses, the color placement, the volumes, the proportion, the contrast etc. to achieve the right balance. Its about layers; some are predominant and some are just a back drop.  When the materials aesthetic are weak, you play with a strong piece of furniture or a stronger pattern.  When the materials are strong, you then accentuate with lower key accessories . A décor is an like a 3D composition; all the elements relate and connect making something happen between all the elements from one room to another, creating an exciting story.
---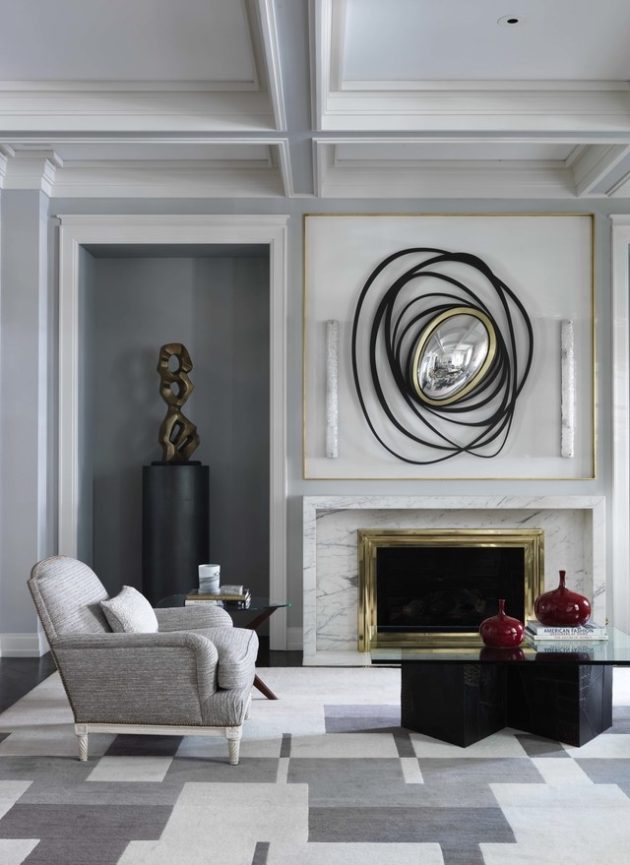 ---
Interiors by Jean-Louis Deniot
---
Iván Meade – The selection of your furniture pieces is always exquisite – What inspired you to include pieces in your projects that are no longer commonly used in today's homes?
Jean-Louis Deniot – Furnishing and I have an ongoing love story since forever. I love furnishing, I can find beauty and interest in so many places.  You can tell there is also love when you see the selection. I have to be in love with a piece to appreciate its beauty and to place it where it can achieve its maximum decorative power so it can shine. I have two people who source antiques and vintage pieces all week long, from every market possible. I prefer to use vintage pieces as they have more of a uniqueness to them and more personality.  With the right pieces, I can create any scenario; it would be much harder if I had to deal only with new pieces.
---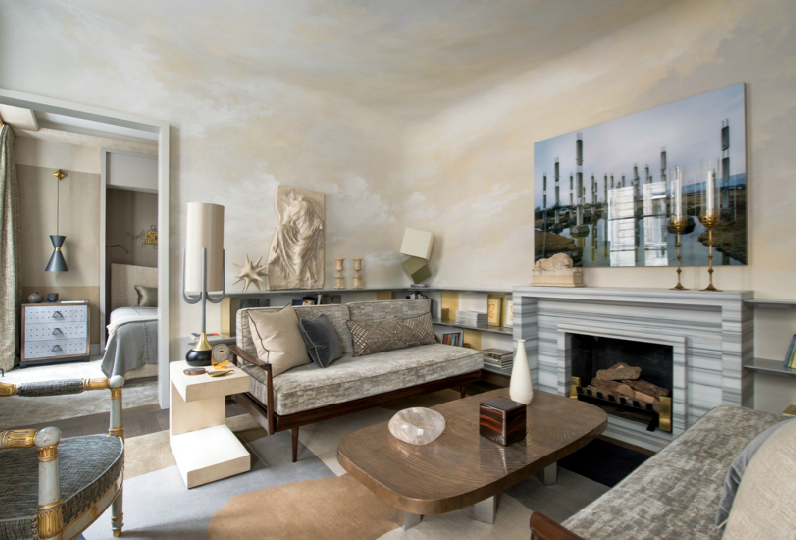 ---
Interiors by Jean-Louis Deniot
---
Iván Meade – You have accomplished something very unique in the interior design world; creating a strong, extremely well recognized and beautiful signature style – In this same manner however, your style keeps evolving – How or where do you find your inspiration?
Jean-Louis Deniot – I find inspiration in my travels. I can get ideas looking at facades, a trash can, a billboard, etc. The weirdest of things can catch my eye and when they do, I snap them with my Blackberry so I can remember them.  Sometimes the inspiration I find is so abstract that I have to write it down. I keep several lists in my phone for different projects and also a 'general' one which I am constantly adding to.  I write everything down so that when I discuss a project with the architects and decorators in my office, I already have a web of ideas which gives them a better understanding of my direction. I also have other inspiration lists for future opportunities, waiting to take life.
---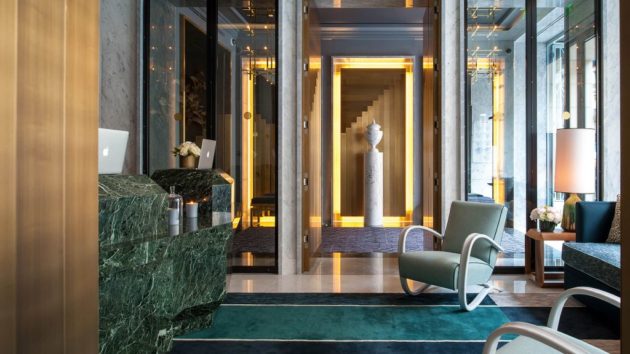 ---
Hotel Nolinski by Jean-Louis Deniot
---
Iván Meade – If you were not an interior designer, what other profession would you like to do?
Jean-Louis Deniot – It is impossible for me to imagine doing anything else. This has been in my veins forever so I wouldn't wish to do anything else. Any other job would be torturous for me as designing is my own is pure pleasure, joy and excitement.
---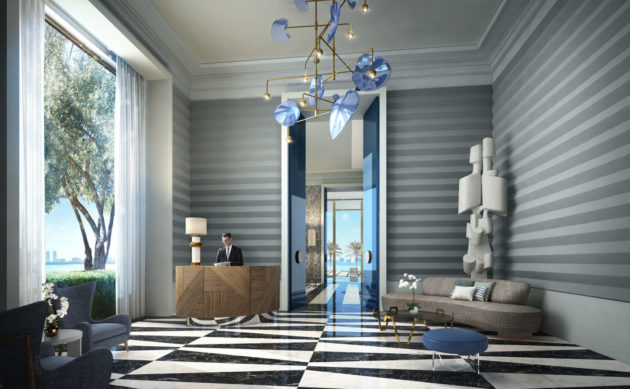 ---
Interior by Jean-Louis Deniot
---
Iván Meade – What is luxury for you?
Jean-Louis Deniot – Luxury is only understood by people who are sensitive about it. So many people think that wearing Roberto Cavalli while sipping Cristal in a Bentley is luxury which is not actually the case at all, its actually mega tacky!  Luxury is all about discretion; you cannot really see it but you can feel it. Clients never ever mention this word, it's very inappropriate, as obviously it is already understood that it is or will be luxurious. Luxury is an understated exceptional for example, a light suede jacket lined with the thinnest cashmere.  No labels exposed, never obvious, luxury has to be personal. Something exceptional that only a few can access. Luxury equals uniqueness.
---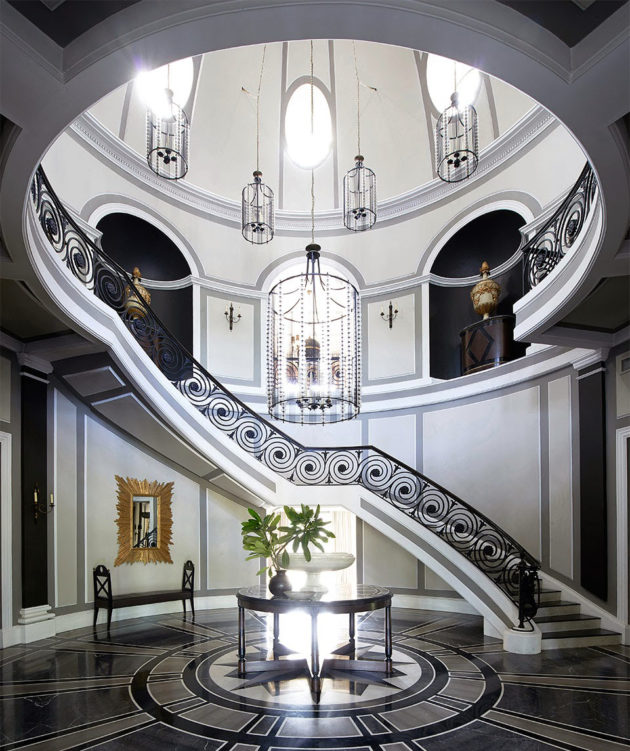 ---
Interiors by Jean-Louis Deniot
---
Iván Meade – What is the best advice you have received in your career as a designer?
Jean-Louis Deniot – I never really receive advice from other people as I always listen to my instinct. I wouldn't follow anyone's advice anyway… I never sought to duplicate someone else's experience, I wanted to build my own. I was always inspired by the careers of the great masters such as Albert Pinto, Jacques Grange, Jacques Garcia, François Catroux, Maison Jansen, Henri Samuel.  These people have inspired me to reach the same level as them.
---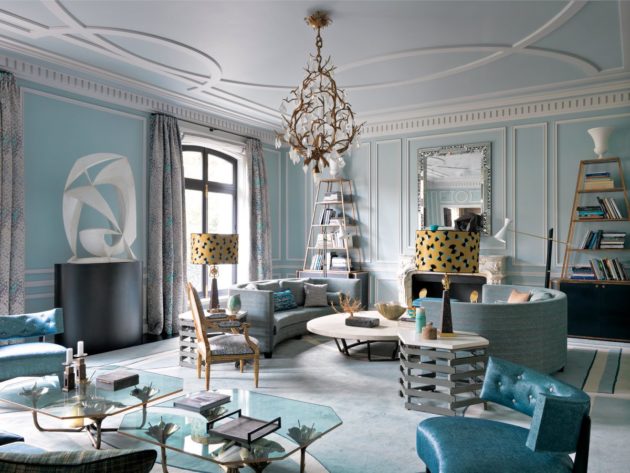 ---
Interiors by Jean-Louis Deniot
---
Iván Meade – Lastly, you have already created a stunning body of work with many mediums and styles. What would you like your legacy to be?
Jean-Louis Deniot – I consider myself to be right at the beginning of my career. I have just turned 38 and in this business, you can easily continue until you're 80 years old so I have a long way to go, and a huge amount of work to produce.
---
I invite you to visit Jean_Louis Deniot's  stunning body of work at: