---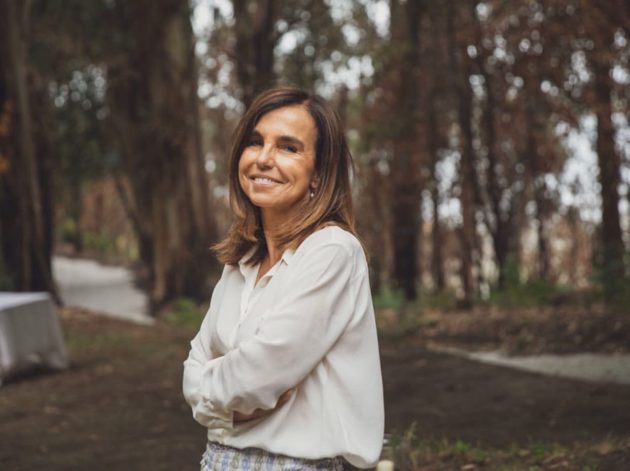 ---
Memi Ezcárzaga
---
With more than 30 years of professional experience behind her, Memi Escárzaga is one of the most recognized design forces in the North of Spain.  She can be considered not just an interior designer, but a treasure hunter as she has rescued and rehabilitated many beautiful homes for her clients that were dilapidated and now have a new life!
Her imagination and ability to see beauty is more than evident in her work.  Memi's interiors are very chic and warm with a feeling of someone really living there, not too stuffy or untouchable. Sophisticated and eclectic with carefully chosen juxtapositions, but always inviting. Her designs certainly evoke positive emotions and a sense of nostalgia.
I am ready to get Memi's input on the spanish design industry, and I am sure she has picked the interest of you, my readers as well, so please read on to get in on the conversation…
---
Iván Meade – What was your first experience with design?
Memi Ezcárzaga – I was only 21 when I got married and moved to the States.  I had to remodel, design and manage the work team and it was then when I realized this was my passion.
---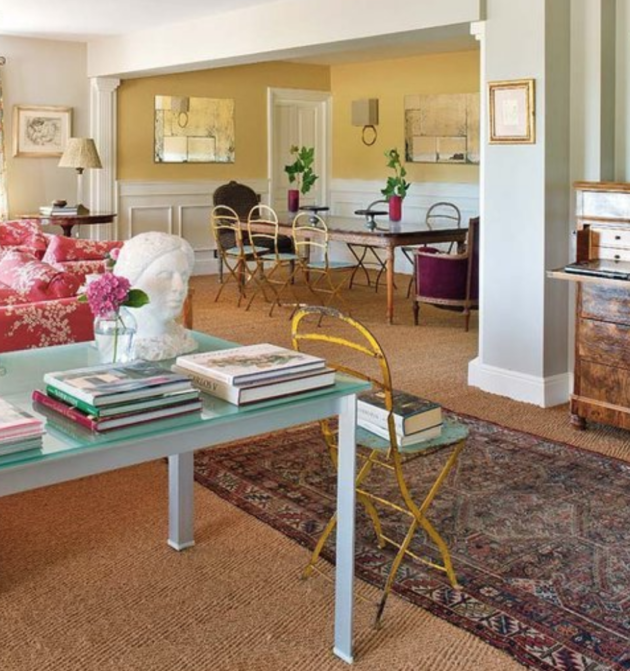 ---
Interiors by Memi Ezcárzaga
---
Iván Meade – Who or what has influenced your personal design style?
Memi Ezcárzaga – I believe style is a mixture of your history, experience and your creativity.
I come from a family that has always valued beauty and art. My uncle Angel Escárzaga was an art dealer, critic and writer. My mother had and incredible eye for beauty. I remember that Paco Muñoz, (probably one of the best Spanish designers of all times) designed and decorated my parents house when I was just a child, he was and still is a great inspiration. I was lucky to have such influences at an early age.
I also had the chance to absorb and notice beauty and design in different cultures and context, as I travelled and lived in may different places. You come to realize each place with its own unique sense of beauty and still there are aesthetic values that are universal.
---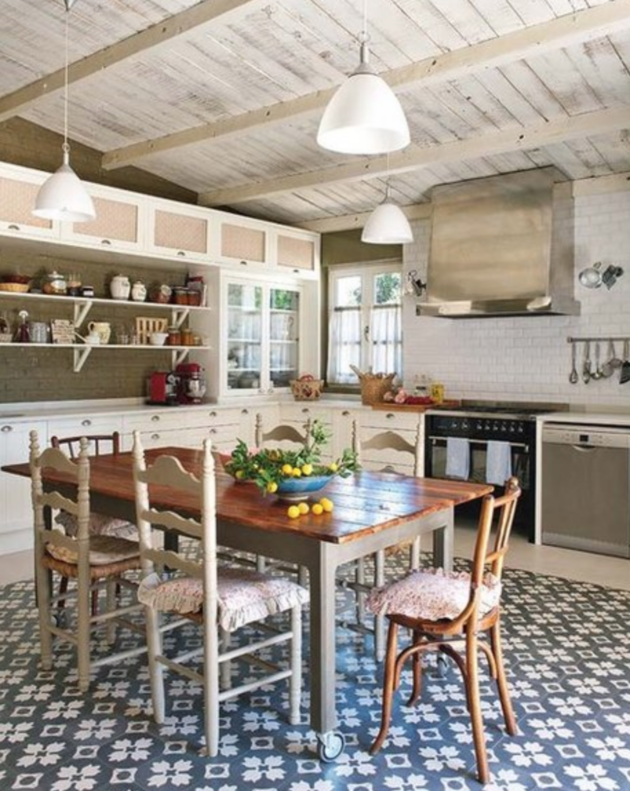 ---
Interios by Memi Ezcárzaga
---
Iván Meade – What is the value of design for you?
Memi Ezcárzaga – Design is an equilibrium – it is giving emotion to inanimate objects. Giving life and sense to a simple curve or a combination of colours… Our senses connect us to the external world; we are never disconnected from the outside. The influence it has on our life is more that what we can possibly understand. In design we find creativity, a reflexion of who we are, and what we want and need.
---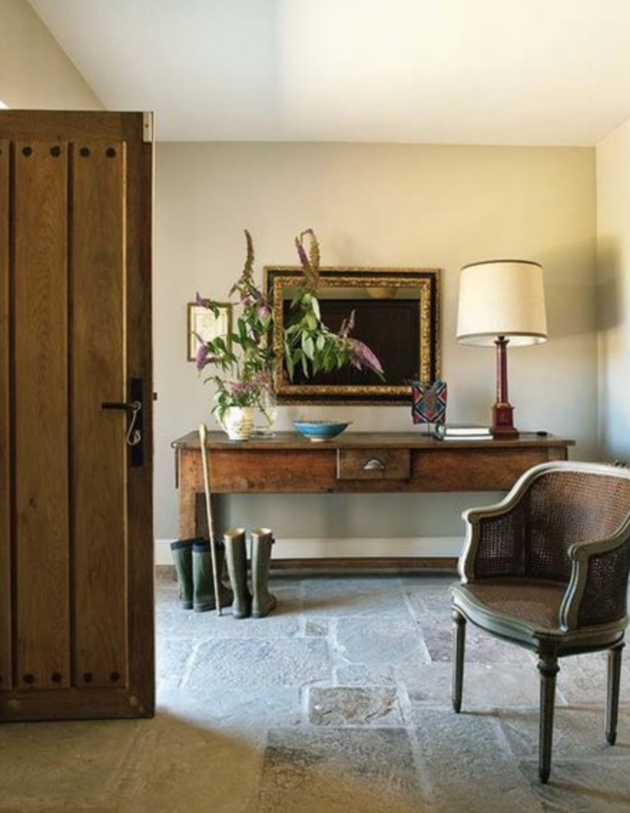 ---
Interiors by Memi Ezcárzaga
---
Iván Meade – What do you enjoy about being a designer?
Memi Ezcárzaga – I love the challenge of never doing the same thing. Understanding the context, the place, the history, the motives, the needs and expectations. Then going through the creative process where all of it takes shape and a life of its own.  I also love working closely with people that I admire, with every type of craftsman.
Now a day when everything is imported from half way across the world, I think it is our duty to preserve, enhance and value our craftsmen as they are the carriers of our culture and history, and they are in danger of extinction.
---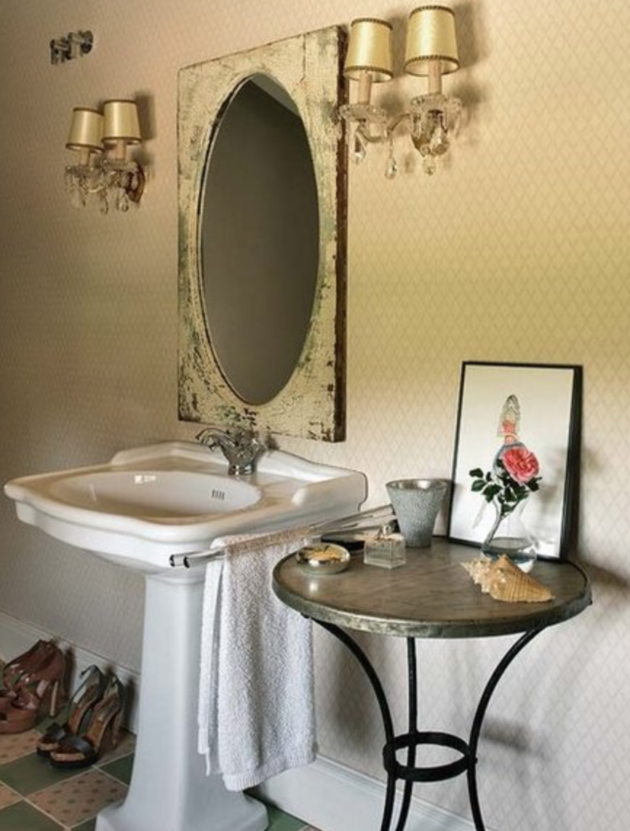 ---
Interiors by Memi Ezcárzaga
---
Iván Meade – Many of our readers are design students – With 30 years of experience under your arm what would it be the best advice you can give to somebody who is starting a career in design?
Memi Ezcárzaga – If you are not moved by beauty, if places have no power to provoke your feelings…then quit! But if you are moved, and you are creative…. then travel, educate your eye and always keep your mind on the details.
---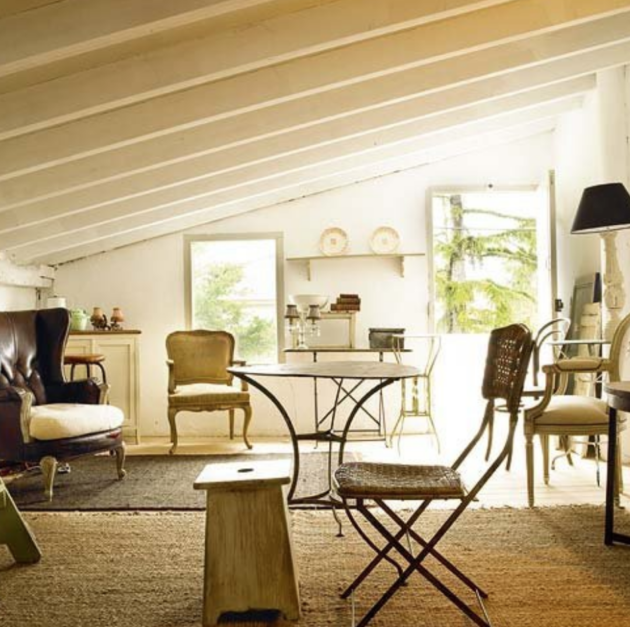 ---
Interiors by Memi Ezcárzaga
---
Iván Meade – You have restored many homes in your career – In your humble opinion, what do you think every home needs?
Memi Ezcárzaga – Above all, a home should be a place where their owners feel at ease. This is why it should reflect the owner's needs, desires and taste.  But we cannot forget that each place has a story a context an aesthetic heritage and vibe of its own that should also be respected.
---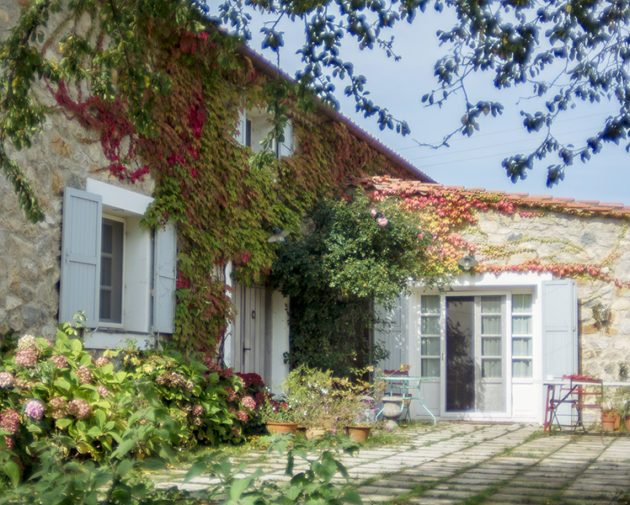 ---
Exterior Renovation by Memi Ezcárzaga
---
Iván Meade – Talking about restorations – What is your current favourite material and why?
Memi Ezcárzaga – It is hard to say, but wood is without a doubt universal and timeless.
---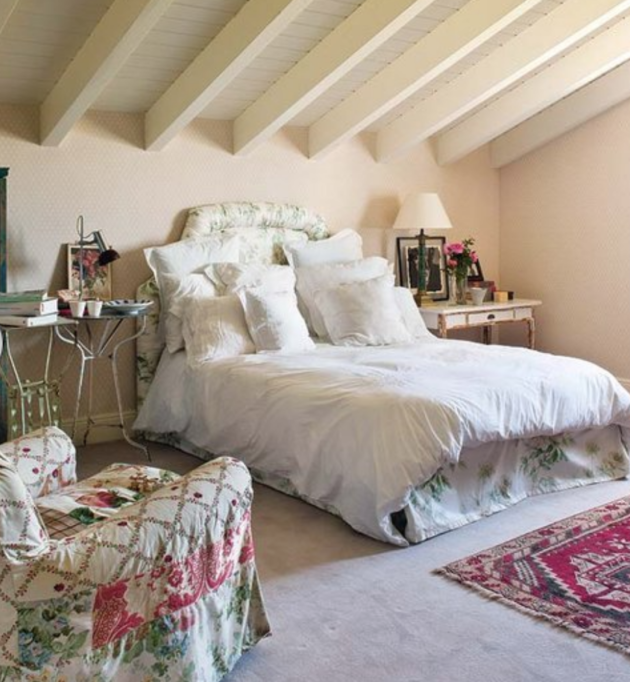 ---
Interiors by Memi Ezcárzaga
---
Iván Meade – What do you think about the current Spanish aesthetics? Living in the North of Spain (Santander) you have a different view.  What do you like about it and what you don't like about it?
Memi Ezcárzaga – As you say, Santander in North Spain is totally different than Almeria for example in the South. Spain is a country with very different subcultures and historical influence. We share the spirit and the joy of life but there is great diversity.
North is much more conservative, and closed minded than the rest of Spain.
---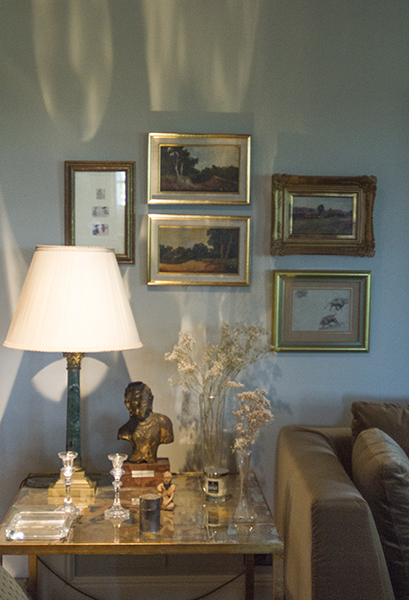 ---
Interiors by Memi Ezcárzaga
---
Iván Meade – What has been your favourite project so far, and what would be your dream project?
Memi Ezcárzaga – My favourite projects are always the ones I am working on at the time.
All of them have something that is unique and special about them. When you love what you do everything is your favourite.
I must admit that at the moment I am working on my dream project, the remodelling of The Royal Tennis Club in Santander.
---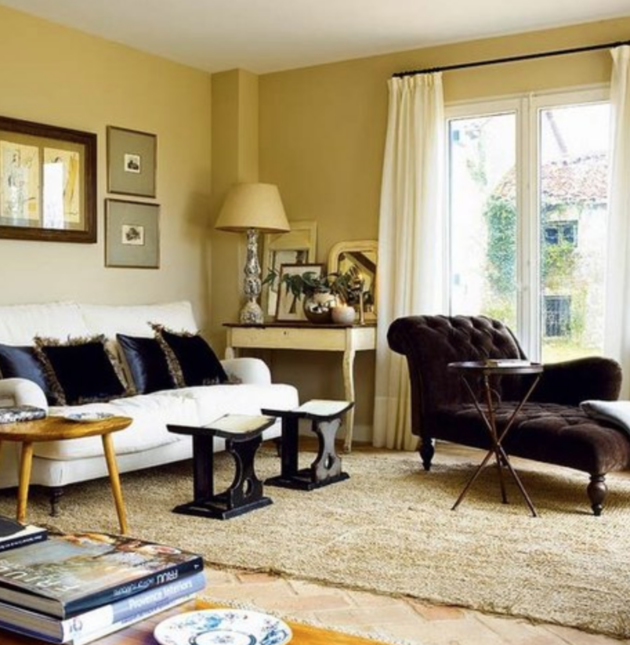 ---
Interiors by Memi Ezcárzaga
---
Iván Meade – What does your home say about you?
Memi Ezcárzaga – I would say it says exactly what I am lacking hahaha : ).. Serenity, tranquillity, cosiness and silence. I work and travel a lot, and have a pretty hectic life. My home is a country house, with an organic veggie garden and blueberry production. I love spending time in the garden, with my flowers and herbs. When I have time and I can stay home, there is nowhere I would rather be. The garden, walks, a book, Spotify, Netflix, I need nothing else.
---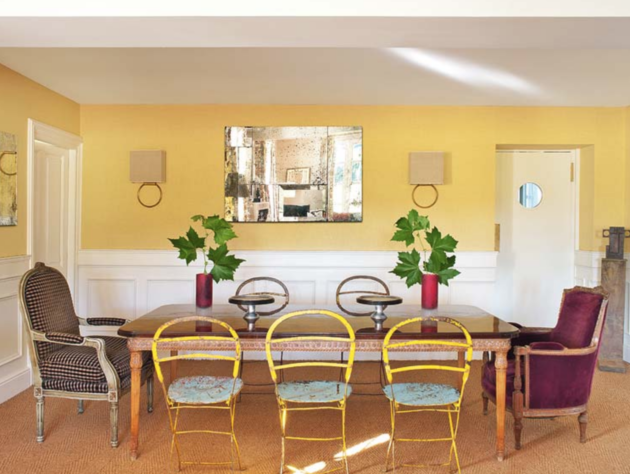 ---
Interiors by Memi Ezcárzaga
---
Iván Meade – What is next for Memi Escárzaga -?
Memi Ezcárzaga – In Memi Escarzaga's Studio we are working on many different projects from remodelling apartments in Santander to Hotels, Social Clubs and Restaurants to the designing apartment buildings in New York. The remodelling of the Royal Tennis Club, lots of projects. Everything is exciting and I am enjoying every step of the way.
---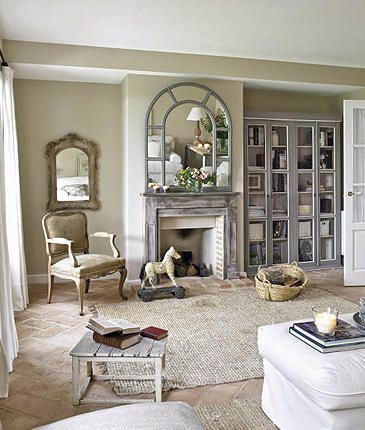 ---
Interiors by Memi Ezcárzaga
---
Iván Meade – Lastly, you have already created a stunning body of work with many mediums and styles. What would you like your legacy to be?
Memi Ezcárzaga – Recuperating the houses I have been lucky enough to restore, after decades of being abandoned and starting to crumble, we have been able to bring back to life some pearls keeping the style and essences as faithful as possible. Two of the most dear to me are: The total remodelling of a townhouse in the Zona Alta in the city of Barcelona, or the restoration of a house by Gonzalez de Riancho the Architect of The Royal Palace of La Magdalena.
---
I invite you to visit Memi Ezcárzaga's website and learn more about her incredible talents:

---