---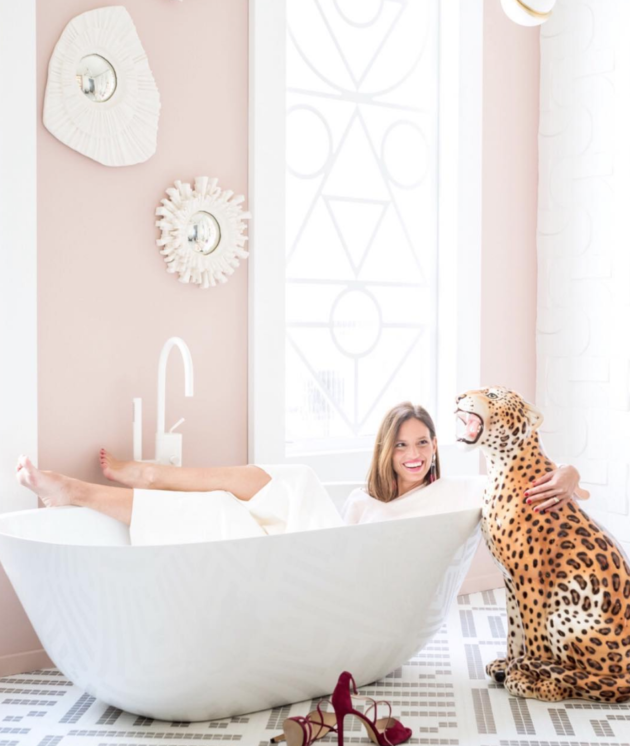 ---
Miriam Alía
---
Miriam Alía's world possesses an individual magic that invites you to see through a window and discover her style and what she has to offer as an interior, lighting and furniture designer.  In her projects, light, colour, texture and patterns become the protagonists of memorable stories, stories in which  happiness is always a main protagonist and an inhabitant of her spaces, bringing a sense of joy to the people and clients around the world who can experience her work first hand.
Always finding beauty through each detail and in every corner, vibrant colours and unique textures and patterns are selected and carefully planned, creating unique compositions in which antiques are cherished as prized possessions rather than elements of the past.  A magician of the mix, Alía's spaces exudes plenty of personality.  With no room for the shy, her end goal is to wake up an emotion and bring a smile.  Life is too short to live without colour or with boredom.
With adored fans around the globe, Miriam Alía is not just another lifestyle icon or influencer, but an incredible and talented designer setting trends, designing memorable rooms with her unique style, presence and voice.  Cannot wait to start my conversation with her and learn more about this distinctive designer.
---
Iván Meade – What was your first experience with design?
Miriam Alía – Design has been intrinsically part of my life and my own world.  It is hard to tell you what was my first design experience.  To me, every project is like a first date and a first experience.
---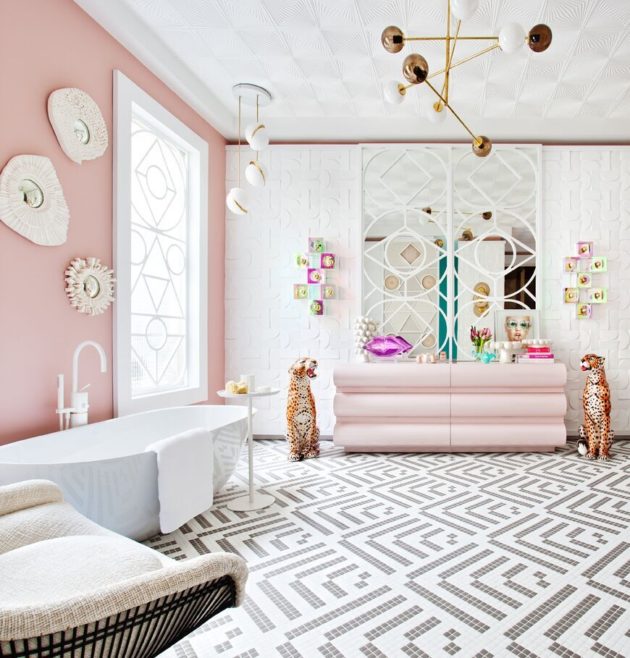 ---
Interiors by Miriam Alía
---
Iván Meade – How would you describe your design style?
Miriam Alía – I believe that the style when you design a space is related to the personality of the designer.  I like to believe that my spaces are like me: Optimists, full of harmony, colour, light and with a bit of rock'n roll when I integrate unique pieces.
---
---
Interiors by Miriam Alía
---
Iván Meade – Your projects have pops of colour that are vibrant and have a unique energy.  I believe this is because you are a master in the use of colour.  We are recently bombarded in our industry to live with neutrals, but your designs have a happiness and vibrancy that is unprecedented.  How do you achieve this?
Miriam Alía – I cannot see life or for that matter spaces without colour, and I think this is the main clue.  I don't follow a method to mix colours and make them work in harmony.  Instead, I see what the space needs and what it is asking for.  In this constant search I visualize the light and colour with a base in white, but I always leave a space for colour to surprise as part of the creative process; I've never been afraid of what an incredible mix can bring to the space.
---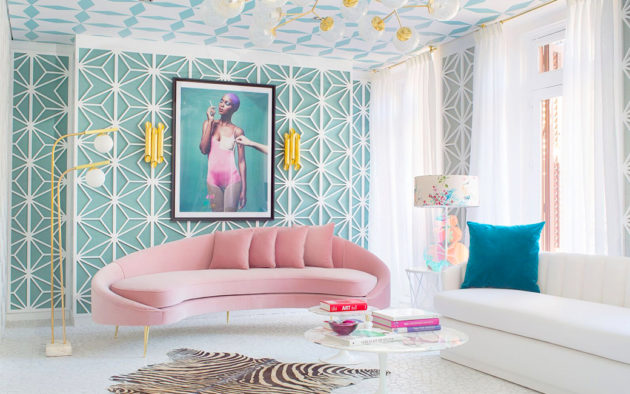 ---
Interiors by Miriam Alía
---
Iván Meade – The illumination in your projects is very detailed, and it's evident in the use of natural light.  This is an aspect that generally is forgotten in interior design.  How do you approach it?
Miriam Alía – To me light has the power to transform everything.  I always consider natural light to create a visual impact with the spectator of the space.  You can always introduce colours, materials and textures to bring more luminosity into the space.
---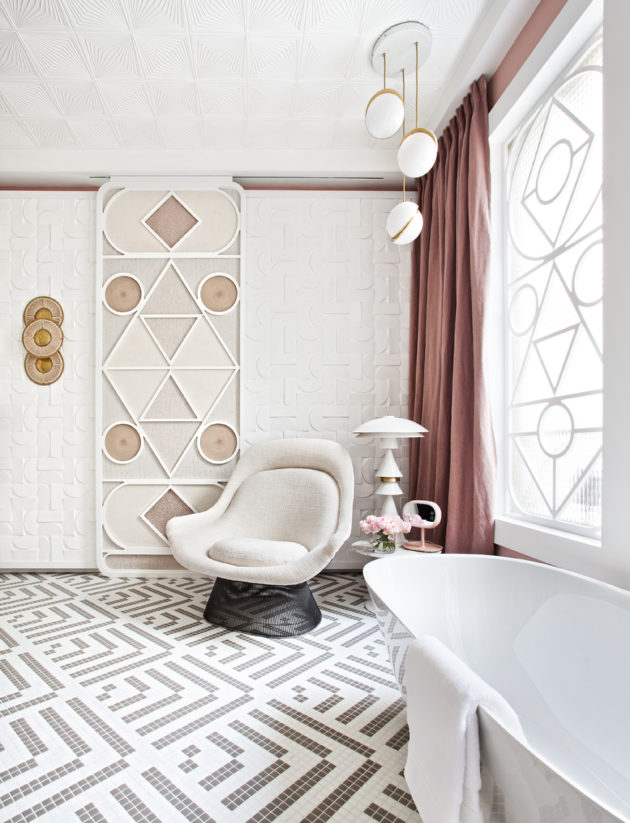 ---
Interiors by Miriam Alía
---
Iván Meade – The selection of your furniture pieces is always fun and exquisite at the same time – What inspired you to include pieces in your projects that are no longer commonly used in today's homes?
Miriam Alía – I really like to experiment and I am not afraid of the mix.  I believe that this gives me liberty to play with the furnishings of every one of my projects.  I intend not to sacrifice "the stunning for the practical".  I believe that you can (and should) have furnishings that are beautiful to look at, that can also be antiques, while at the same time are able to be enjoyed in your every day life.
---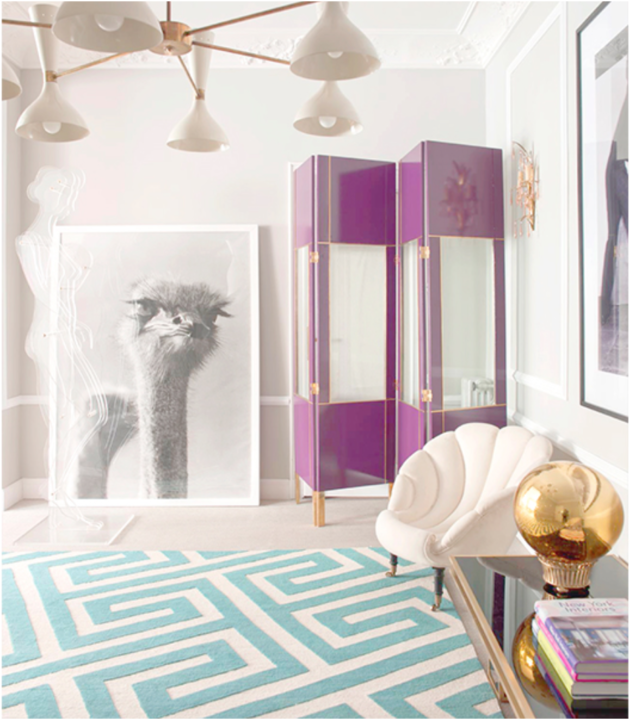 ---
Interiors by Miriam Alia
---
Iván Meade – There is another aspect that I find very interesting in your projects – it is the fact that the art is extremely well selected.  Do you work around the clients's collection or do you suggest specific art to your clients?
Miriam Alía – I always have an initial interview with the client that is fundamental to understanding where we are starting and what we want to achieve.  It is important to understand and learn what the clients tastes and needs are.  This allows us to work in harmony.  Precisely because of this, I start with the initial proposition for the project, and from there we continue its refinement.
---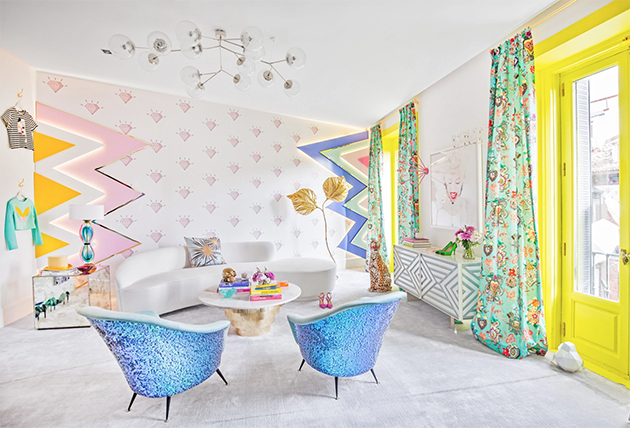 ---
Interiors by Miriam Alía
---
Iván Meade – You are not just a designer, you are also a blogger – What has been your experience like?  What is important for you to blog?
Miriam Alía – More than a blogger I consider myself now-a-days an instagrammer.  I have to admit that I love to share what I am doing with Instagram as I think it is a wonderful way to reach and be close to people interested in what you have to offer while showcasing your work on a global scene (Instagram literally reaches the world, and I'm constantly surprised by who can be on the other end and where are they from).
I think it is really fun to make a quick video and share it in stories and share a particular moment of your everyday work, all the while people gives you their feedback immediately.  When you post a new image and people leave you messages about your work and what it means to them – that is a gift.   I don't believe that success is measured by the number of followers that you have on your social media, but it is true and proven that social media gives you an opportunity to reach many people that would not be impacted otherwise.
---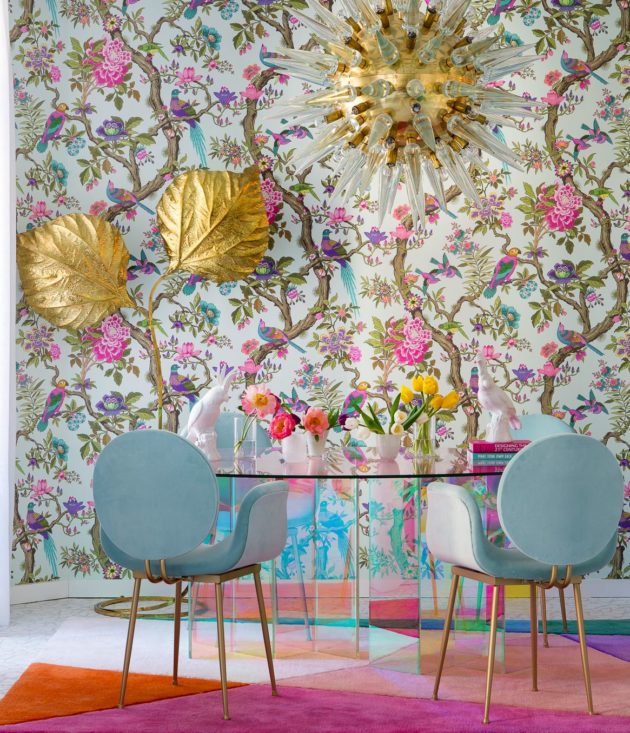 ---
Interiors by Miriam Alía
---
Iván Meade – Many of our readers are designer students – What would be the best advice you could give to somebody who is starting a career in design?
Miriam Alía – Don't be afraid of creating and experimenting.  Never stop that curiosity, always looking little by little until to create your own personal style, a style that can become unique and totally yours.
---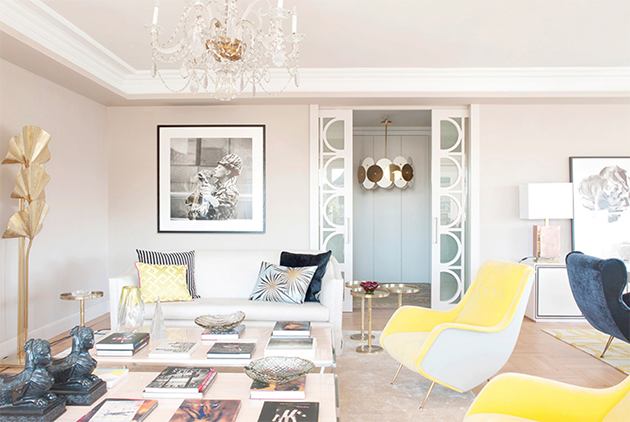 ---
Interiors by Miriam Alía
---
Iván Meade – What is for you the value of design?
Miriam Alía –  To me, what really gives value to design is the impact and the emotions that a successful design can generate.  It doesn't matter if it is a home, a commercial space, a restaurant… If you don't follow an emotional link between the project and its clients reaction it looses its energy and strength.
---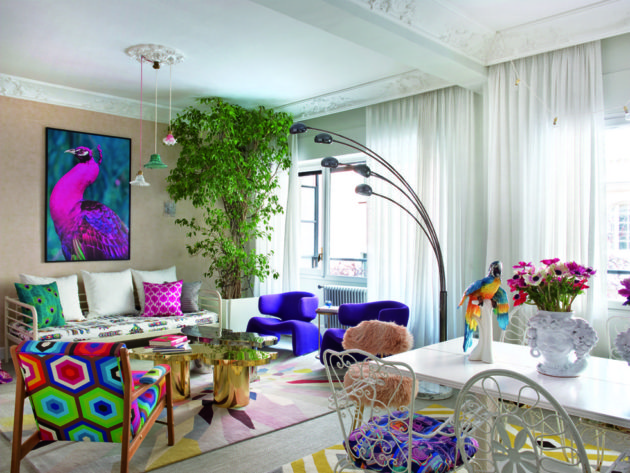 ---
Interiors by Miriam Alía
---
Iván Meade – Recently you presented one of the favourite rooms at Casa Décor which is one of the biggest design shows in Spain.  Your project surprised everybody with the skilled colour choices and one of my favourite parts was the use of positive geometric pattern in the walls and the negative in the ceiling.  What was your inspiration for this project?
Miriam Alía – The projection and the design of this years edition for Casa Decor are influenced by a vanguardist aesthetic of the 60's in which the presence of geometric elements mixed with unique materials take over the protagonist to generate new sensations and make the project memorable.  The walls become sculptures leaving a flat element to become a tridimensional one.
The mix of textures and details create a new strategy to display light and shadows transforming the space by creating dynamism that brings elements of the Bauhaus movement and the rational line of thought of Mies Van Der Rohe, who has a predilection with geometric forms, and an orthogonal criteria with a great use of colour and materials.
---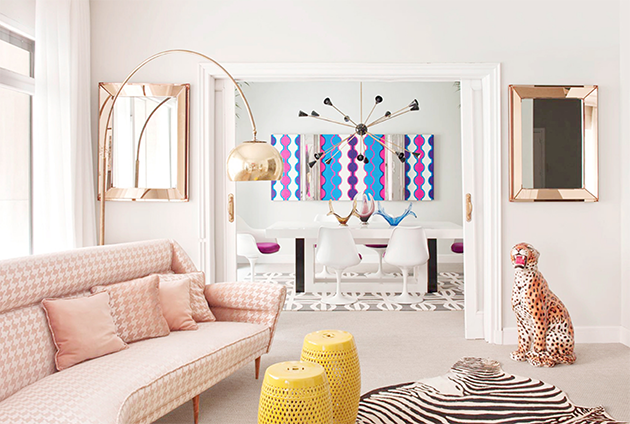 ---
Interiors by Miriam Alía
---
Iván Meade – Describe what you like most about your own home?
Miriam Alía – What a difficult question! I love my house, but if I have to take something away it would be the light, the colour and the harmony of the space.  If I had to select a piece, I would choose a big jaguar that has become part of my identity.  Actually, you can see it this year at my Casa Decor room "Trip to time."  And of course my family, that is what I like the most about my house!
---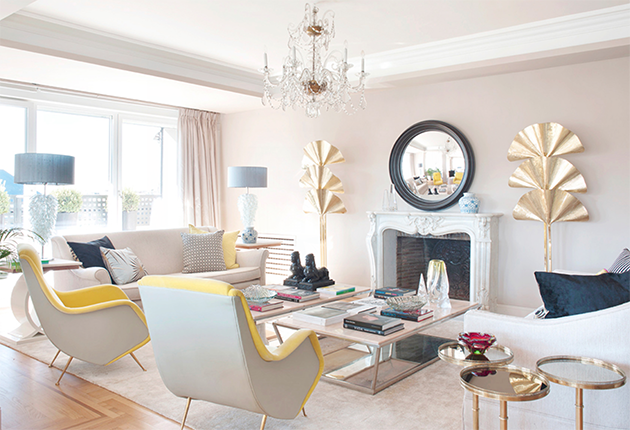 ---
Interiors by Miriam Alía
---
Iván Meade – What do you think that every house should have?
Miriam Alía – Light and colour and a great antique that brings personality to the final design.
---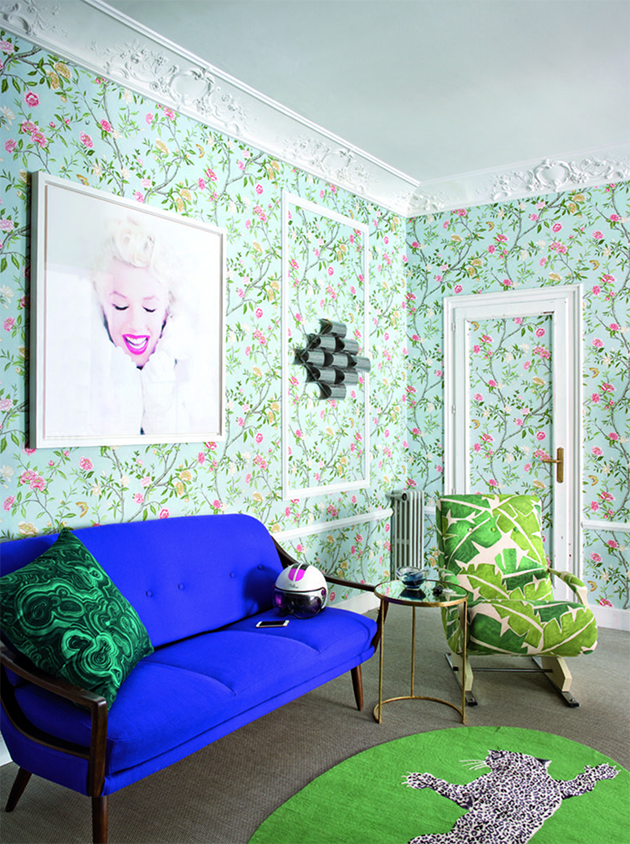 ---
Interiors by Miriam Alía
---
Iván Meade – What is next for Miriam Alía?
Miriam Alía – Big changes are on the horizon, because you have always to grow.  For the moment, I can only say that I have many projects that will be see the light of day soon and that have me very excited.  Also, something I started some time ago is my own line of furniture.  That is something that I really covet and cannot wait to see to fruition.
---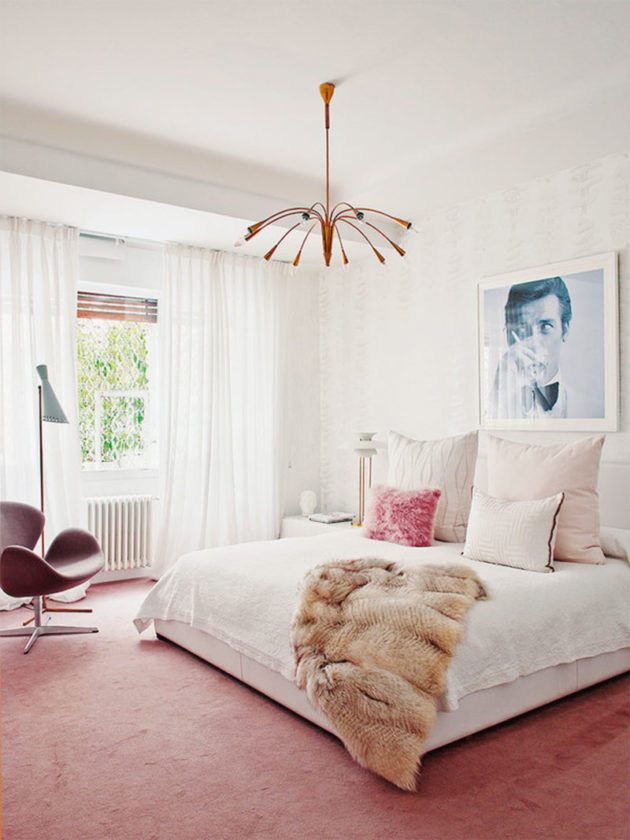 ---
Interiors by Miriam Alía
---
Iván Meade – Lastly, you have already created a stunning body of work with many mediums and styles. What would you like your legacy to be?
Miriam Alía – I would love to be remembered for the capacity to mix colours, textures and materials in harmony, but with a unique strength and personality.  I would love that all of my projects could take you to a world that you don't want to leave.
---
I invite you to visit Miriam Alía's website and browse trough her incredible body of work: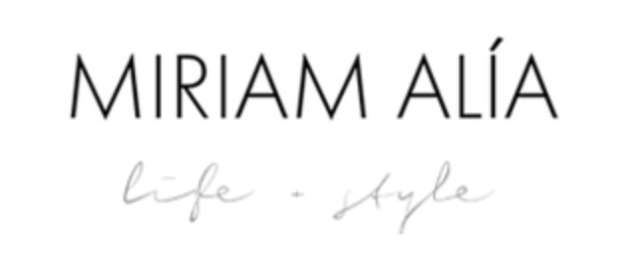 ---