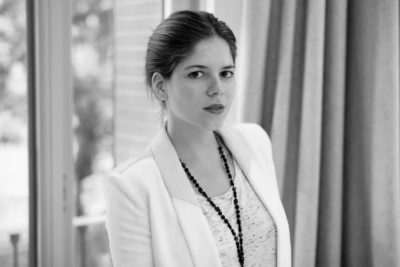 ---
Blanca Fabré Sanchiz
---
Born in Barcelona, Blanca Fabré Sanchiz studied at ELISAVA Barcelona School of Design and Engineering where she graduated with honours in Interior Architecture and Design.  Blanca was very fortunate to grow up with exceptional design around her.  Her mother is Patricia Sanchiz and her uncle is Pascua Ortega – two of the biggest names in the Spanish Design scene.  After working for them and other top firms, in 2012 she established her own studio: Blanca Fabré, in Madrid. The Studio is proud to have been involved in unique designs for a wide range of international clients including projects in Barcelona, Madrid, Riyadh, Palma de Mallorca and London.
Blanca's projects consistently have a very distinctive combination of  classical and contemporary influences, but are always set apart with an unexpected twist.   With respect for tradition, and the clients needs and taste as her guide, she has refined her style with a contemporary approach that is offset with playful influences.  What is life without a little bit of colour!
In every project Blanca shows her love of mixing different concepts, styles, materials, colours and ideas in order to create unique spaces with strong character and spectacular results. Blanca's aim is to create projects that will maintain their relevance for many years to come.  A timeless approach to design!  The end result of her work can be described as elegant, sophisticated and current.
Thanks to the magic of social media,  I discovered that Blanca Fabré Sanchiz is the woman behind of some of the most buzz-worthy spaces in Spain.  As soon as I saw her work, I wanted to have an interview with her and have the opportunity to  learn more about her incredible approach to design.   That day is here, and I am so happy to share Blanca's thoughts on design with you. I invite you to read and discover this talent from Iberia!
---
Iván Meade – What was your first experience with design?
Blanca Fabré Sanchiz – This is a profession I have known since I was born. My Mother is an Interior Designer and everyday after school I used to go to her studio and play. When I was a child, I spent many hours playing with floor plans, material samples and colours; along with visiting construction sites with her.  Little by little, I fell in love with architecture and decoration because I had the opportunity to learn all about the design process from the very beginning.  I studied Interior Design in Barcelona while I was working in my Mother's studio.  When I completed my degree, I moved to Madrid to work in some of the most prestigious design studios.  Five years later I decided to start my own studio.  In the blink of an eye, I have now been independent for 6 years, and for 9 years fully working in this industry.
---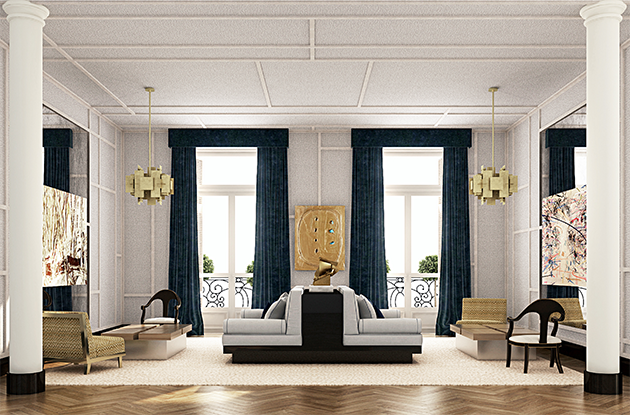 ---
Interiors by Blanca Fabré Sanchiz
---
Iván Meade – You have incredible design DNA as your Mother is Interior Designer Patricia Sanchiz and your Uncle is designer Pascua Ortega. Both some of the most recognized designers in Spain.  How has this influenced your personal design style?
Blanca Fabré Sanchiz – I believe the DNA has not influenced my personal style per say, but what I have learned from them is the know-how and taking responsibility for every detail in the project.  I don't like to talk about style, as I believe that every space can have its own style and get an amazing result from this.  For me, it is really important that the spaces have the best function and interesting design solutions with high quality materials, and a sophisticated decor.  Every single detail is essential to have a project that works seamlessly, while getting the expected results.
---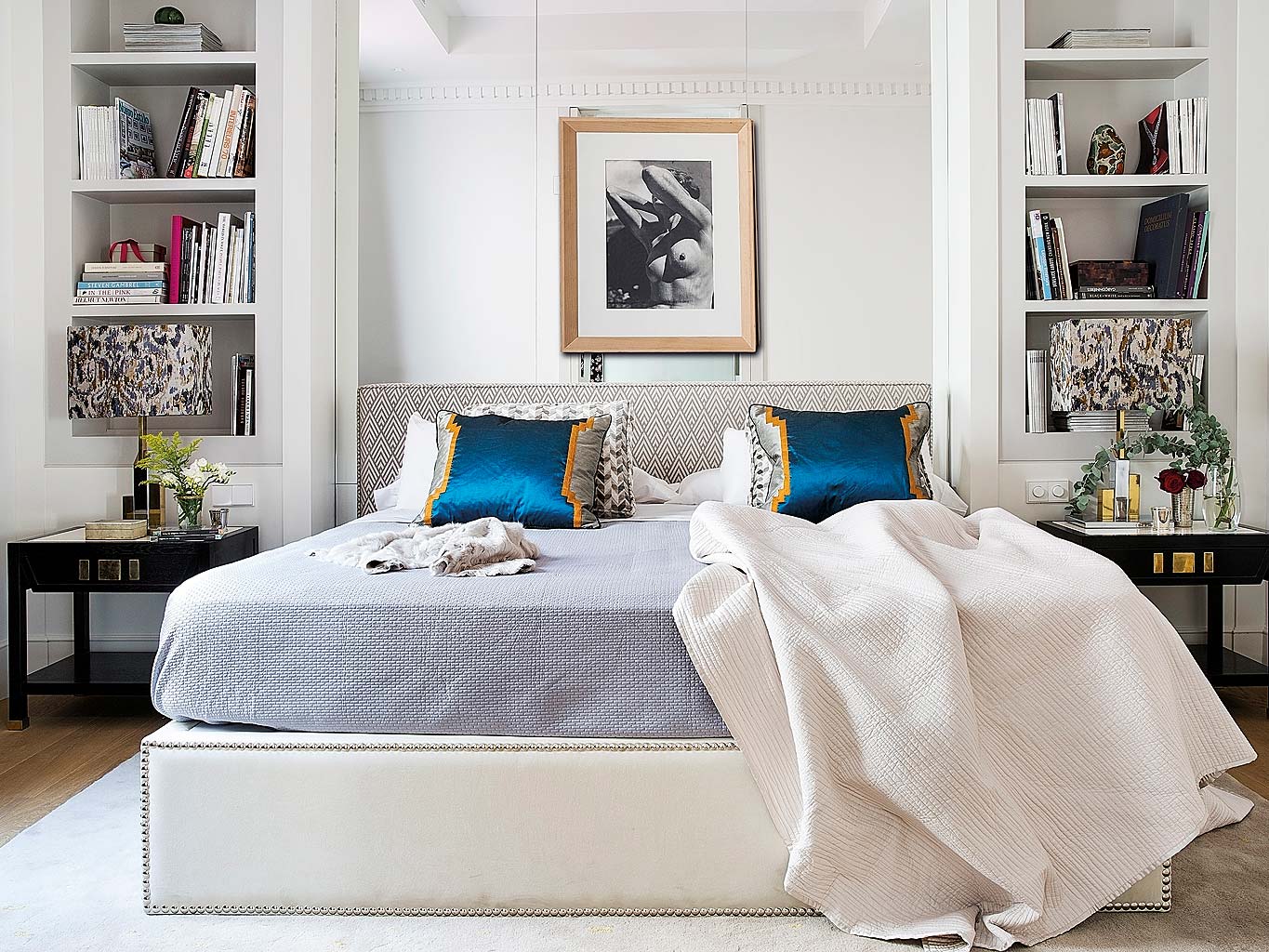 ---
Interiors by Blanca Fabré Sanchiz
---
Iván Meade – What has been the best lesson you learned from your Mother and Uncle?
Blanca Fabré Sanchiz – The best lesson I learned is not to be a one trick pony and not to get comfortable with what you know works.  I believe every creative designer tends to work in a style that they feel comfortable.  My dream is that with every new project I can capture the personality of the client and take advantage of this, while directing and infusing the project with creativity.
---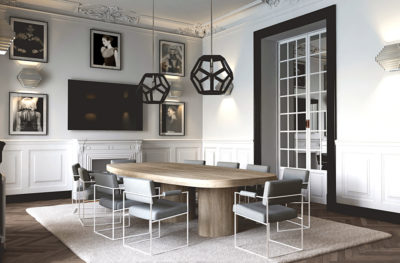 ---
Interiors by Blanca Fabré Sanchiz
---
Iván Meade – What would be the best advice you could give to somebody who is starting a career in design?
Blanca Fabré Sanchiz – The best advice I can give is that you need to be persistent and to give your best to every job.  Do not think that your first idea or the easiest solutions are the best.  
You need to have open eyes in every stage of your life, because that is where you can find the best inspiration.
---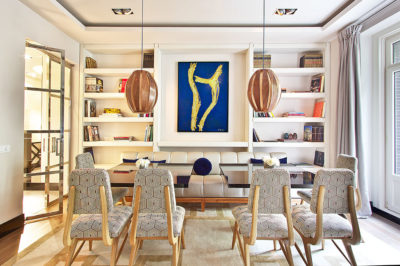 ---
Interiors by Blanca Fabré Sanchiz 
---
Iván Meade – You have had the opportunity to work in other countries. How do you adapt your design aesthetic to the country's culture?
Blanca Fabré Sanchiz – I have been very fortunate to have the opportunity to work in Spain and in other countries.  
I believe every country or city has their own magic and you need to respect that.  You can always find inspiration in the colours and the ambience around.  In the same manner, if you are designing a space close to the ocean or the mountains, you need to take in different considerations.  The same goes with a city.  The city's lifestyle influences the design, as well the traditions, and the light and flora in which the city is located in.
These are the bases to create an atmosphere to respect and that will work in favour of the project in which you are working.
---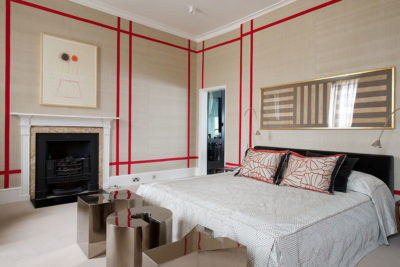 ---
Interiors by Blanca Fabré Sanchiz
---
Iván Meade – The selection of your furniture pieces are always exquisite. What inspired you to include pieces in your projects that are no longer commonly used in todays homes?
Blanca Fabré Sanchiz – The majority of the furnishings you see in my projects we have designed to complement the spirit of the project.  This actually makes sense as everything is designed under the same scope, while giving a unique exclusivity to the space. 
On top of that, we love to include some antiques and art to make the space well rounded.
---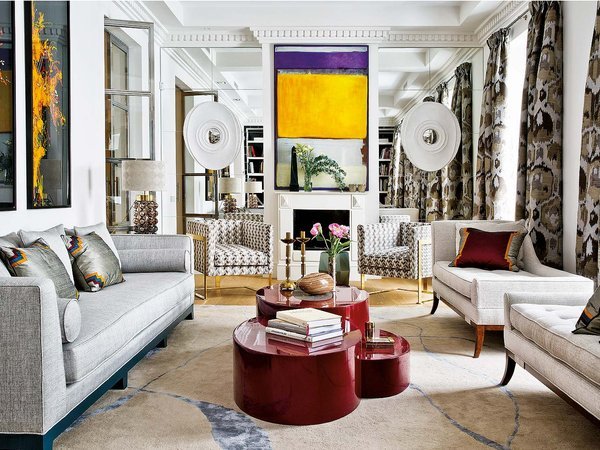 ---
Interiors by Blanca Fabré Sanchiz
---
Iván Meade – Your projects are very vibrant and have a unique energy.  I believe this is because you are a master in the use of colour.  We have been bombarded in our industry with the need to live with neutrals, but your designs have a happiness and vibrancy that is unprecedented.  How do you achieve this?
Blanca Fabré Sanchiz – You have to tackle colour without being afraid of it. You also need to be respectful of colour, as much of it can jeopardize the job.  For me, everything is valid in the right amount. This is the perfect way to create spaces that are harmonious and interesting , with unique focal points and with a great sense of colour.
---
---
Interiors by Blanca Fabré Sanchiz 
---
Iván Meade – Another aspect that I found very interesting in your projects is the fact that the art is extremely well selected.  Do you work around the clients's collection or do you suggest specific art?
Blanca Fabré Sanchiz –I have a very special relationship with art.  This is a subject that I have loved since I was very young.  My father is an artist and I believe this has been my direct link and interest to art. I like to work in conjunction with the client and guide them in the selection of the art.  Usually all my projects are completed with visits to the best galleries and antique houses in Europe or the U.S.A.
---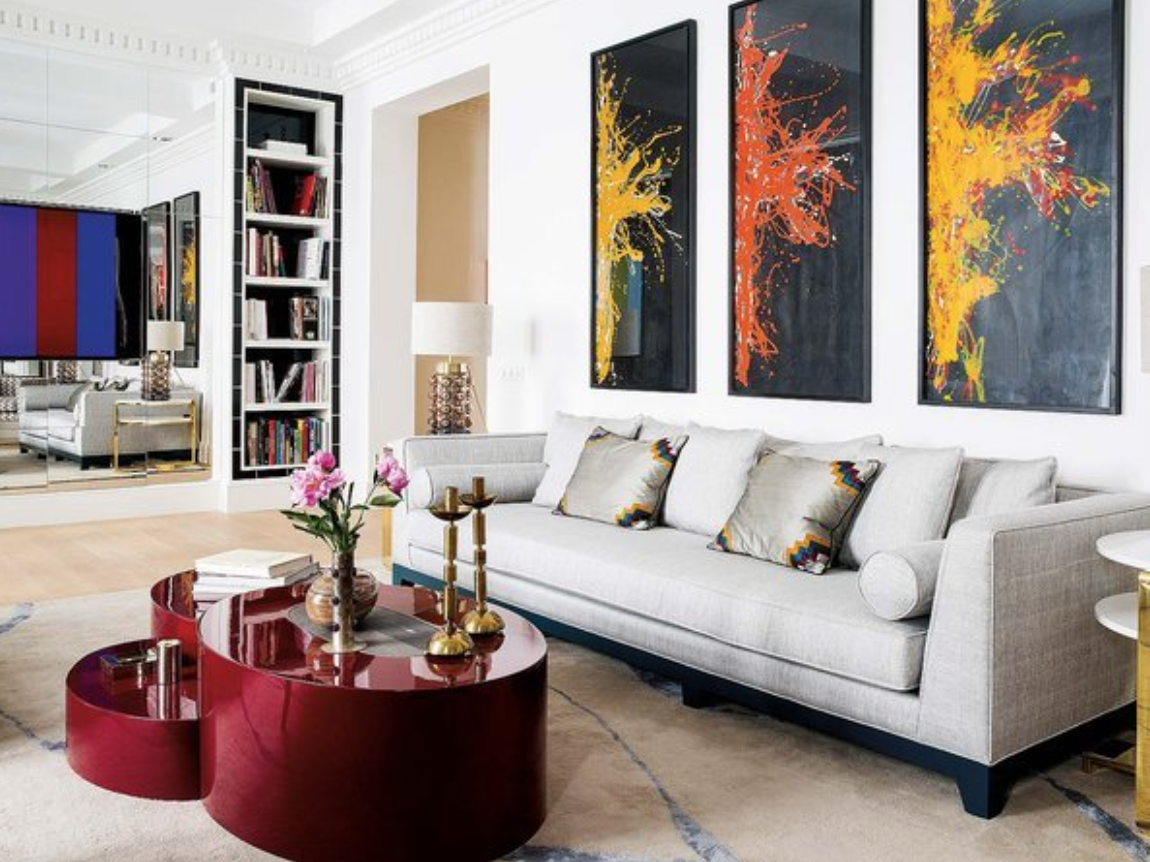 ---
Interiors by Blanca Fabré Sanchiz
---
 Iván Meade – The illumination in your projects is very detailed.  This is an aspect that is often forgotten in Interior Design.  How do you approach it?
Blanca Fabré Sanchiz – I believe that illumination is 50% of the project.  It is fundamental, and a key piece to creating different atmospheres through playing with a warm light and interesting shadows.  All of this gives life and calm to the space at the same time.
---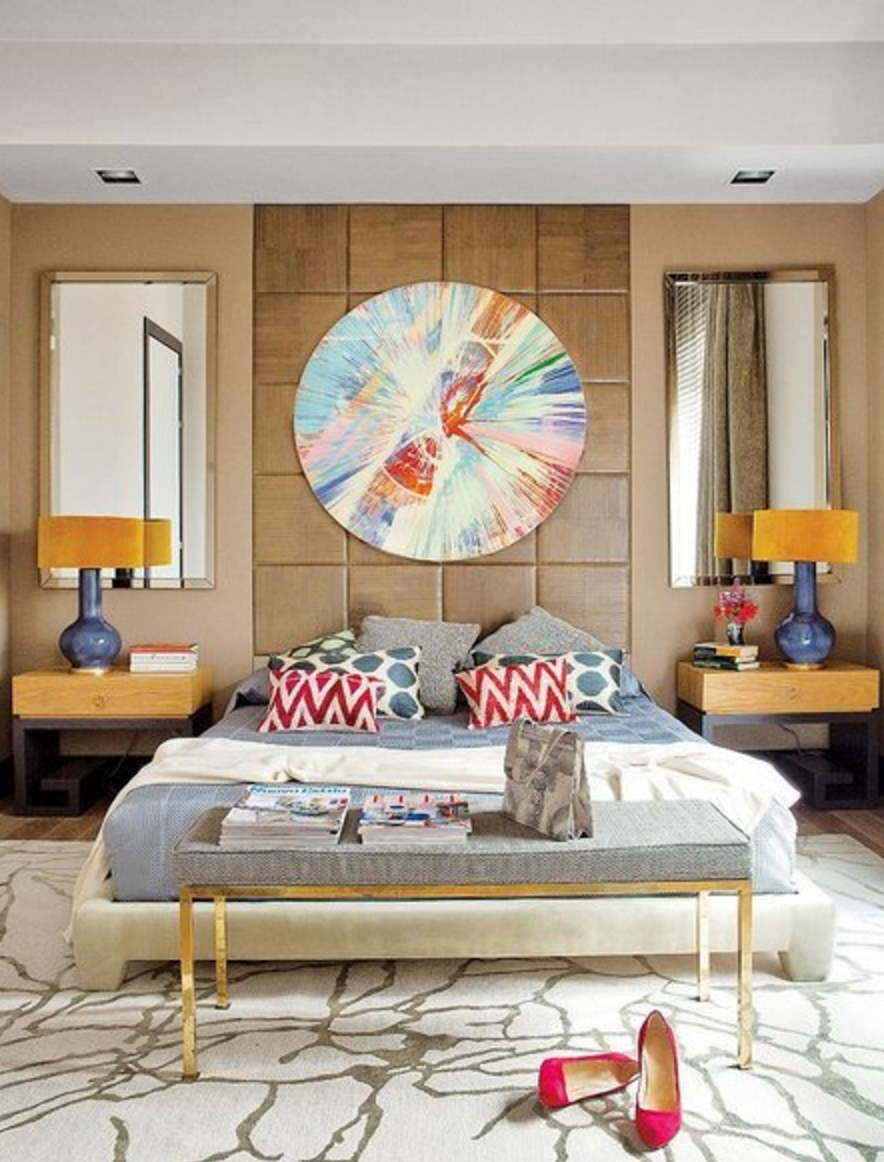 ---
Interiors by Blanca Fabré Sanchiz
---
Iván Meade – What would be your dream project?
Blanca Fabré Sanchiz – That is a very difficult question…every project is an ideal project for me.  I would love to break any barrier and do my best work in any design style.  From a very classic project to a modern interior or even better, an edgier one.
Every project that presents a challenge can always surprise you with incredible results.
---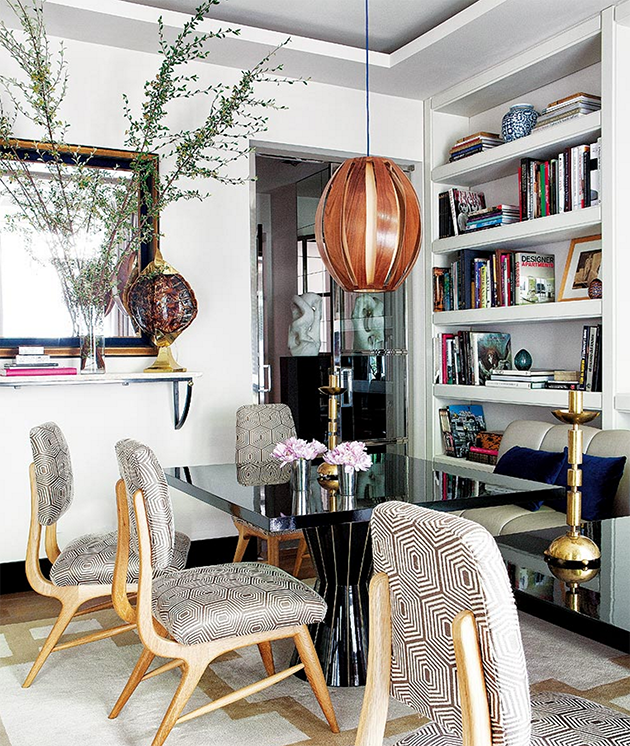 ---
Interiors by Blanca Fabré Sanchiz
---
Iván Meade – Lastly, you have already created a stunning body of work with many mediums and styles. What would you like your legacy to be?
Blanca Fabré Sanchiz – More than a legacy, I am the kind of person that likes to think day to day.  Every project is special to me, and I love to do my best work for everyone of my clients.  To me this relationship is essential.
---
I invite you to discover Blanca Fabré Sanchiz at her website:

---
Photographs courtesy of Blanca Fabré Sanchiz and Nuevo Estilo