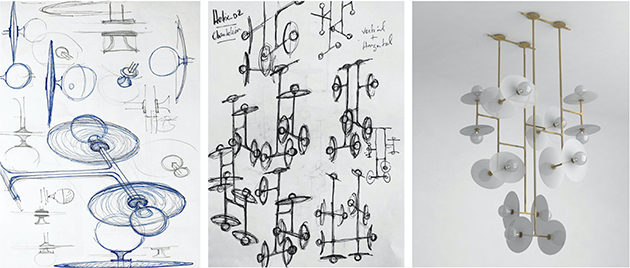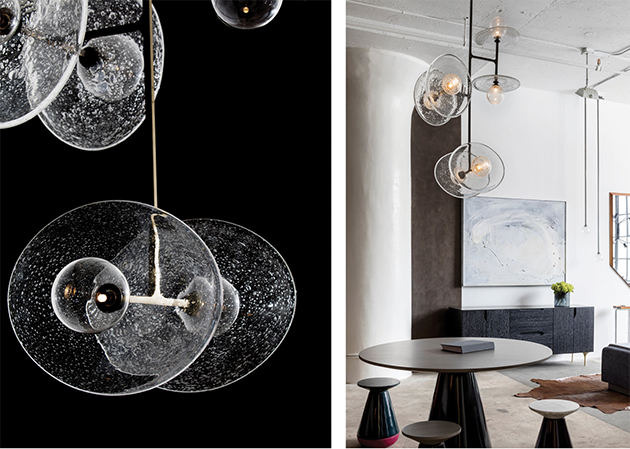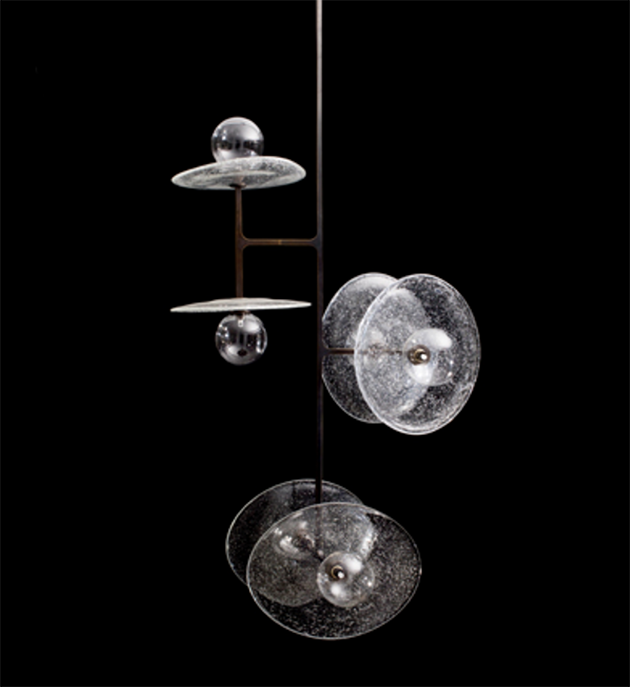 ---
Stellar Light Collection by Lumifer
---
PRODUCT
Stellar Lighting Collection
DESIGNER
Javier Robles
MATERIAL
Brass / Hand Blown Glass
MANUFACTURE
Lumifer
DIMENSIONS
23″L 31.75″W x 70″H
Drop Tube Min. 30″
PRICE
Available upon request.
LEAD TIME
10-14 Weeks
DESCRIPTION
One of my favourite things in design is the design process itself. From the concept, to the prototype stage and finally when you can see the final product enhancing a space, and the designers idea being fulfilled.
At Lumifer, Javier Roble's designs express his reflection about design, history and culture, taking cues from the rich field of references to which he is drawn, creating a piece that is not just stunningly beautiful but a piece that showcase a beauty in all its stages.
Each piece is fabricated in New York City, with glass blowers in Brookling and metal fabricators in the Bronx.  Using both industrial and natural materials, the Stellar Chandelier achieves a new language of sophistication for the luxury market.
YUMMY FACTOR
Deliciously Fierce!!!