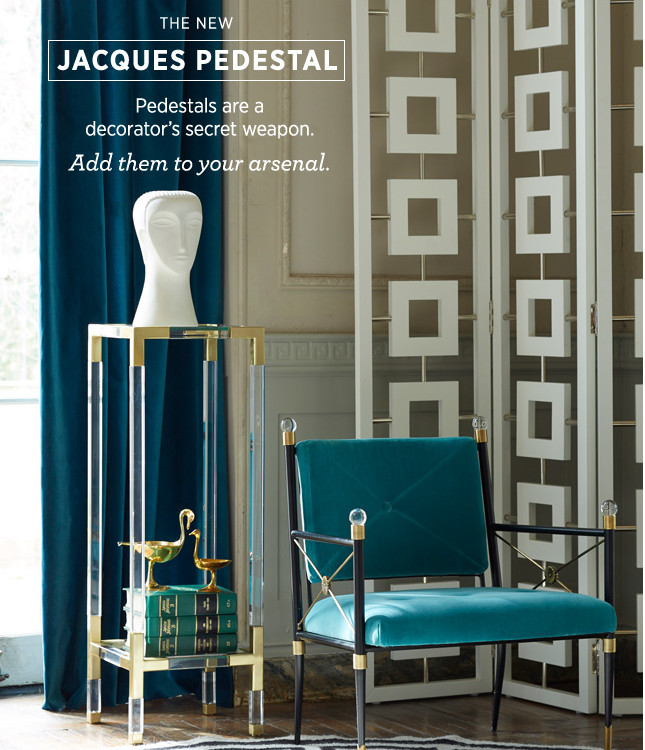 PRODUCT
Jacques Pedestal
MATERIAL
Lucite and Brushed Brass
FROM
Jonathan Adler
MEASUREMENTS
14″ D x 14″ W x 40″ H
PRICE
$ 1,250.00 (USD)
DESCRIPTION
"Luxe lucite meets brushed brass in this perfectly poised pedestal table, the ideal height for a dynamic "windowscape"—just perch a statement-making vase or bold bust on top."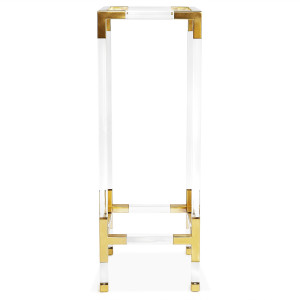 Pedestals are the perfect solution for displaying art and creating dimension, impact and interest in a space. They work beautifully in any interior, but this piece in particular is quite versatile.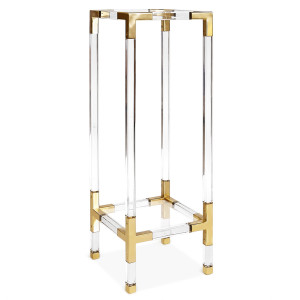 With it's combination of modern lucite and clean lines it will fit seamlessly into contemporary designs and is ideal for small spaces – not only because if it's small footprint, but because you can literally see through it, allowing it to not take up much visual space.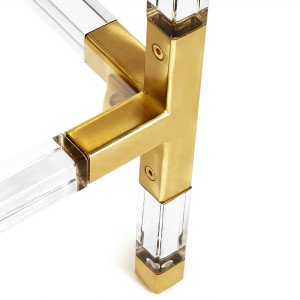 The brass finished details act as modern interpretations of more traditional furnishings or luggage and help it slip seamlessly into transitional or vintage-inspired spaces.
All in all, we think this is a big win for Jonathan Adler's design team! (and I'm not going to lie – we also quite enjoy the chair shown in the room scene!)
YUMMY FACTOR
Irresistible!