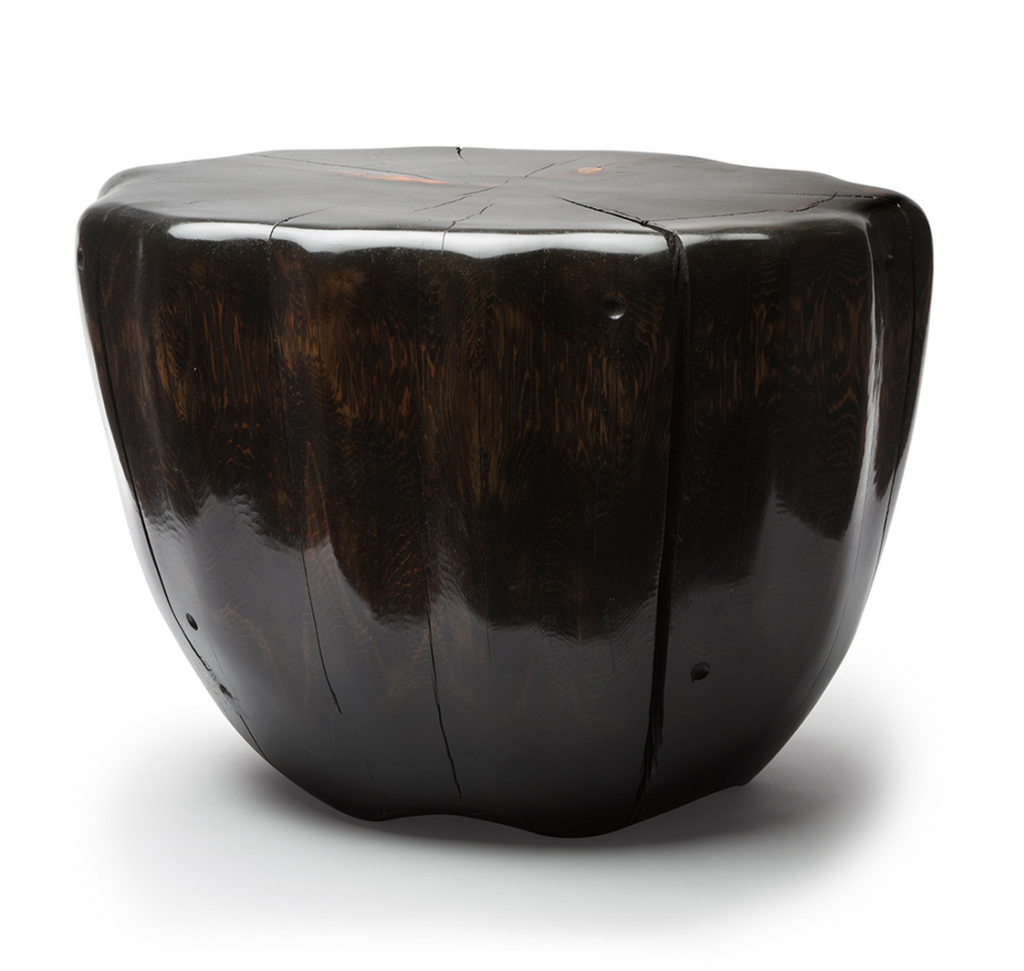 PRODUCT
Pollock Table 
MATERIAL
Ebony Cedar
ARTIST
Dan Pollock
MEASUREMENTS
22.0″h 30.0″w 24.0″d
Sizing is approximate as this product has an irregular shape.
PRICE
$ 6,875.00
DESCRIPTION
Dan Pollock is without a doubt one of my favourite designers in the West Coast, his designs are unique, hand carved sculptures made from stunning recycled wooden stumps found in the forests of California.    With over 30 years of experience and the knowledge of a woodsman turned artist his pieces are memorable and one of a kind.
When creating a sculpture, it is very important for DanPollock to always find sources for wood that will not require a living tree to be cut down.  As he sands and smooths the wood, Pollock seeks to reveal each piece's own gentle, age lines.
My sculptures are sometimes for the sake of art and sometimes function, often both.  In any case, each sculpture has its own charm and appeal."
– Dan Pollock
YUMMY FACTOR
Scrumptious!!!