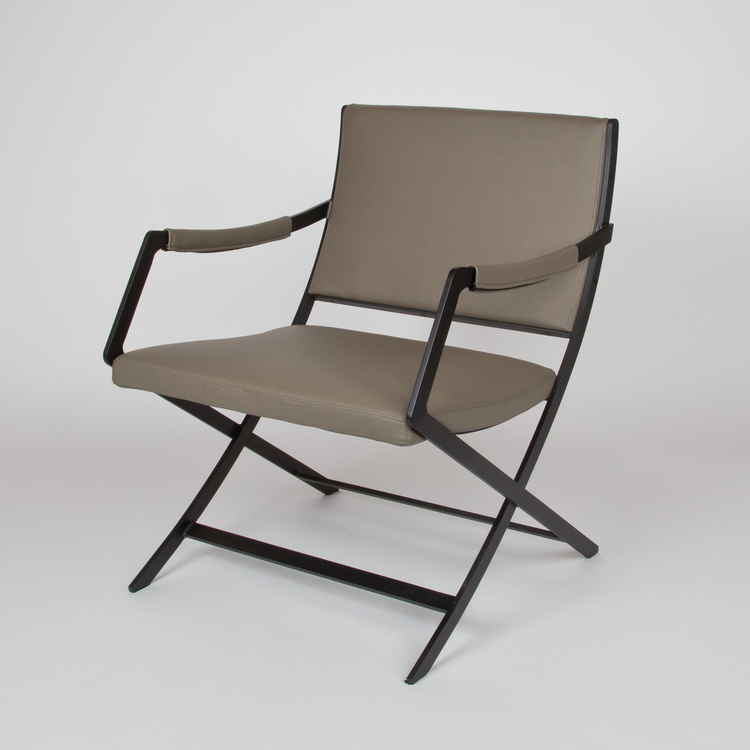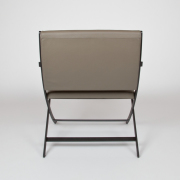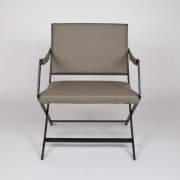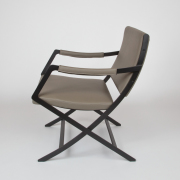 PRODUCT
Taylor Chair
MATERIAL
Iron (lacquered black) and Beige Synthetic Leather
FROM
The Goods
MEASUREMENTS
27.5″ wide x 24.5″ deep x 32″ high
PRICE
Available upon request
DESCRIPTION
I am so glad to have discovered this piece. It's incredibly versatile aesthetic, mixed with it's comfortable yet small scale makes for a great piece to keep in mind for upcoming projects.  I also love that it is light and substantial at the same time, it is an option to appease the masculine/feminine dichotomy we often encounter when designing for couples who are blending their styles.
The great price-point also appeals to me as a designer, to use it as-is for lower-budget projects OR, kick it up a notch and tailor it to the project with some custom upholstery.
To me, it's as if an industrial director's chair met the modern classic Barcelona chair, and their sweet love resulted in this beautiful baby.
A baby that I want to adopt.
"This 'director-style' chair has slick, minimalistic lines for an understated yet bold look. The thin, modern lines help create an airy feel to this condo friendly piece."
– The Goods
YUMMY FACTOR
Very appetizing…