Stunning colours and fascinating patterns are the essence of ikat.  Traditionally, ikat is a style of weaving that uses an intricate dyeing process to create a refined pattern or design.  Both fabric faces are beautifully patterned because the surface design is created in the yarns rather than on the finished cloth.  The distinctive "blurriness" of ikat textiles is a result of the extreme difficulty the weaver has lining up the dyed yarns.  Appropriately, it was recognized as a status symbol of wealth and power in many cultures.
---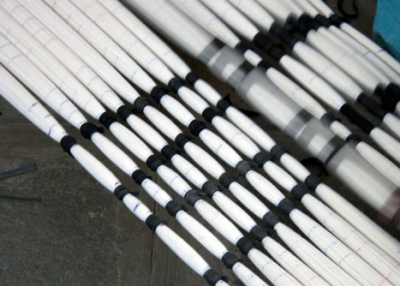 The warp is meticulously tied before the dying process begins.
---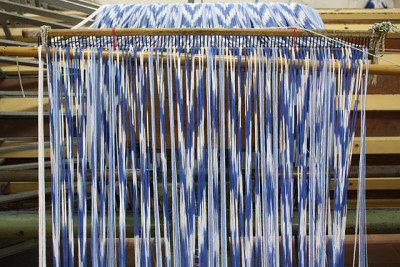 Dyed yarn is then carefully aligned and the intended design becomes visible.
---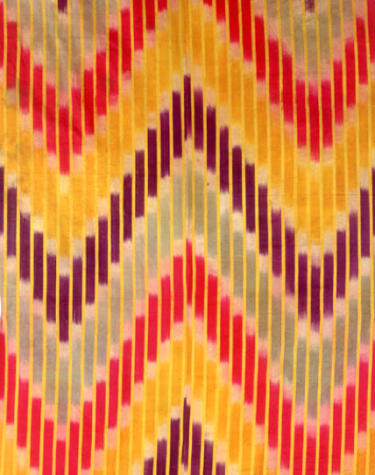 The finished product is always striking!  This is a zigzag designed ikat from the 1900th century.  The silk and cotton fabric was used to make an Afghani man's robe.
---
Ikat has gradually evolved with modern production techniques to include new digitally printed patterns on linens and cottons.  Ivan Meade's Eme pattern is a great example of something new and exciting in the world of ikat.  His fabrics are lightweight which makes them ideal for window treatments, pillows and bedding.  As a lover of deep blue, Eme Marino is my favourite colour.  Take a peek at the selection of colours available!  Do you have a favourite?
---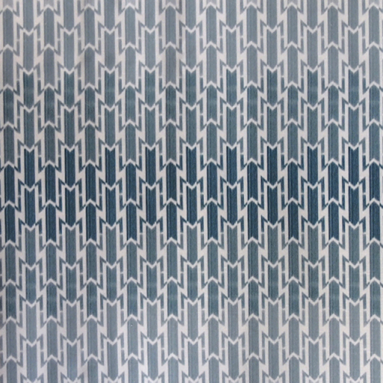 Eme – Cenote
---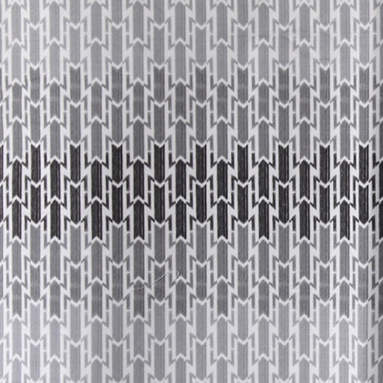 Eme – Carbón
---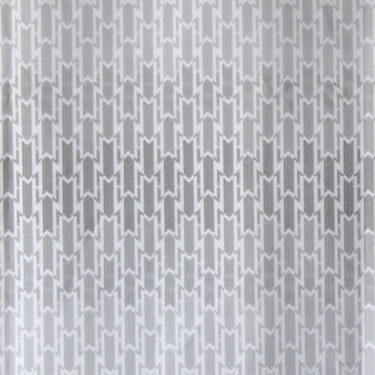 Eme – Paloma
---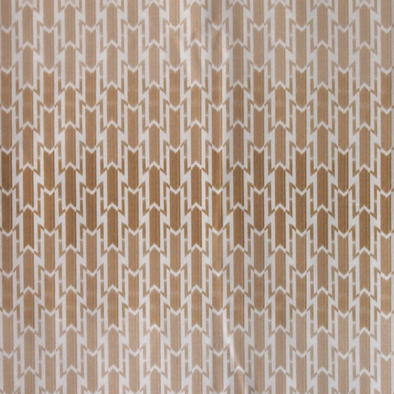 Eme – Miel
---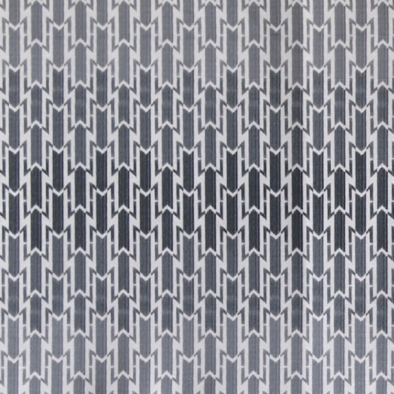 Eme – Marino
---