Our design sentiments have made their way across the pond! The recurring feature, Designer Insights has interviewed our very-own principal, Ivan Meade to ask what he is loving in design right now, and his day-to-day life as a designer.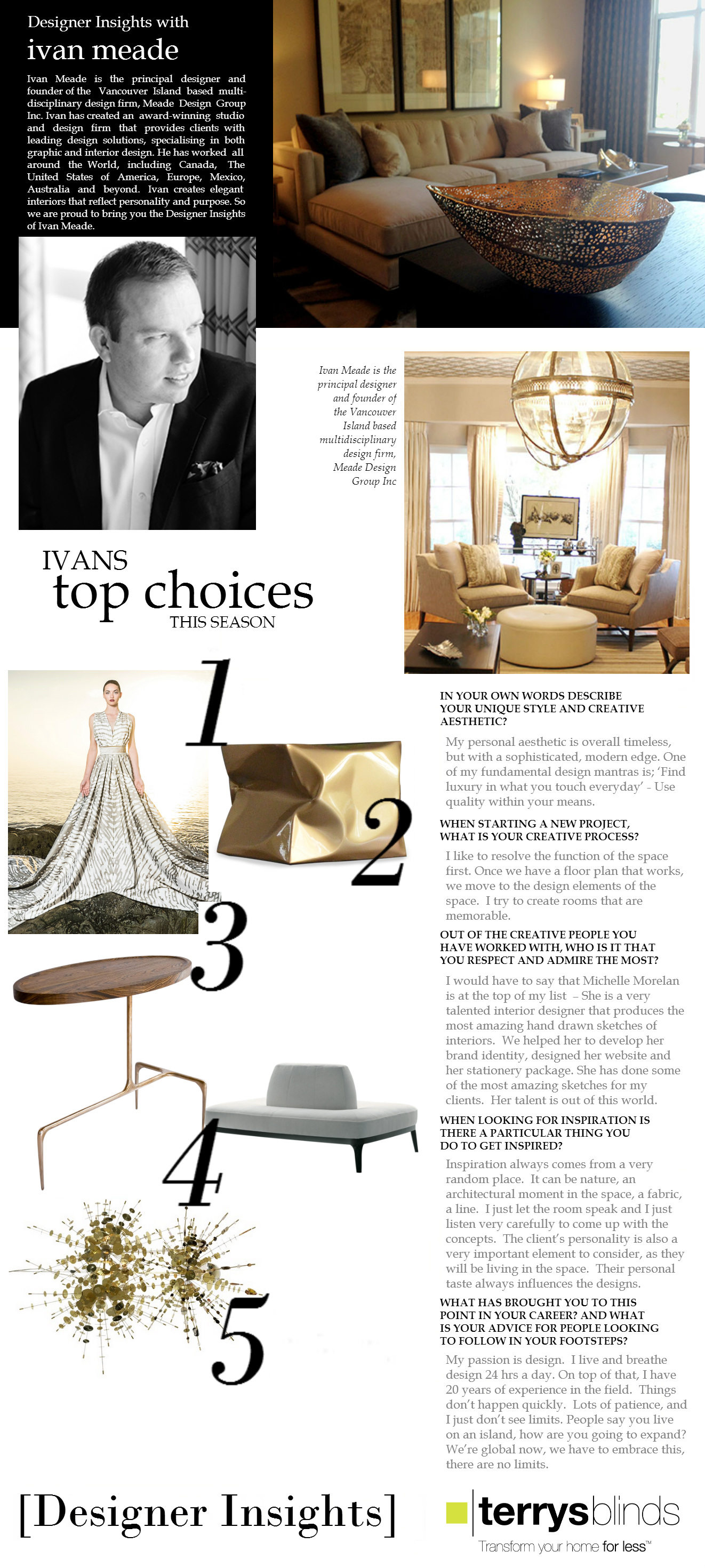 The image above links to the article, but if you are interested in any of Ivan's top choices this season, we've included links below:
1. Ivan Meade Fabrics
2. Ines Benavides Cubo
3. Caste Design Bridger Oval Occasional Table
4. Roberto Lazzeroni Dragonfly Seating
5. Avram Rusu Confetti Chandelier
We hope you enjoyed Ivan's forecast for this season's hot items!