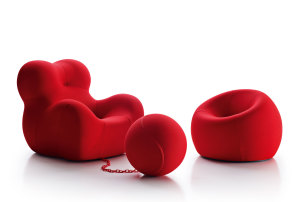 PRODUCT
UPJ Chair
MATERIAL
Armchair and ottoman entirely made of flexible polyurethane foam with fully removable red stretch fabric upholstery.
FROM
B&B Italia – available this Christmas
Nearest Retailer: Inform Interiors (Vancouver)
MEASUREMENTS
UPJ (Junior Chair): 28″ W x 31 7/8″ D x 26″ H, 10 1/4″ SH
Chained Stool: 15″ Diameter
UP2 (Pouf): 23 3/4″ W x 23 5/8″ D x 18 1/2″ H, 12 5/8″ SH
PRICE
Available upon request
DESCRIPTION
B&B Italia's stunning product line just got a little more fun. You may be familiar with the UP5_6 armchair, designed in 1969 by Gaetano Pesce; this scaled-down version in a fun, vibrant red is made just for kids.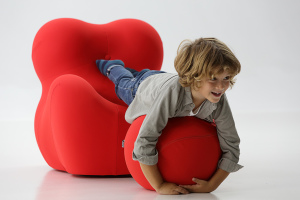 The original UP series was very innovative for the time of it's launch in the 60's. A technological marvel, the spongey texture contained within elastic fabric always bounced back after being squeezed. More specifically, it would form to the users body while being sat in, but spring back to adapt to the next user.
"Once you open the packaging of a UP5 armchair, it expands spectacularly and silently in an almost magical fashion with no annoying mechanical sound." – B&B Italia
The form of the chair itself was also quite groundbreaking; mimicking the female form or a womb, evoking comfort and support. From the designer himself: "…I was telling a personal story, that of my concept for women. Against their will, women have always been prisoners of the prejudices and fears of men, which is why I wanted to give this armchair a feminine form with a ball and chain to represent the traditionally held image of prisoners."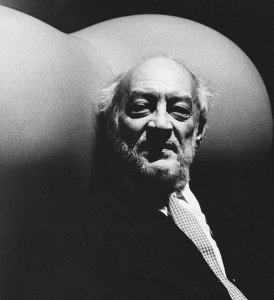 Now, with the launch of the chair for children 3 and up, your children's bedrooms and playrooms can be just as modern, stylish and fun as the rest of your home. I think the UP2 would look particularly cool in multiples. It never hurts to start them young on great design choices!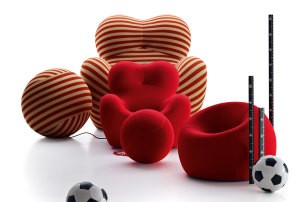 YUMMY FACTOR
Delizioso!
We really do love this product, but should disclose that this is a sponsored post. We only support/accept sponsored posts for products that we believe in.