Anyone who has worked in design knows that tracking your time is essential. But let's be real here, there never seems to be a way that's simple and not distracting.
Meade Design Group bills using an hourly rate system, so in order to have the most effective billing, we need to be very conscious of time spent – billable and internal.
Last year, we were on the hunt for the right solution for our business, and we want to share with you a review of the system we are currently using, Harvest. We've already had a few colleagues thank us for the referral, so we figured, why not share it with our M community! This is by no means a sponsored post, we promised resources and this is a great one we have found.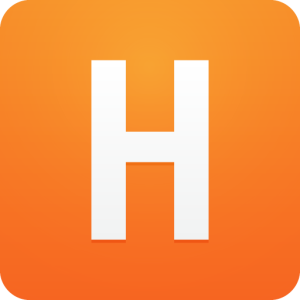 If you love how iCloud syncs everything, you will love this. There is a desktop app available that just pops up in the corner of your screen which is super helpful for working while you are at your desk. There is also an iPhone/Android app for work on the go, and of course, the website also lets you access the system whether or not you have an app installed.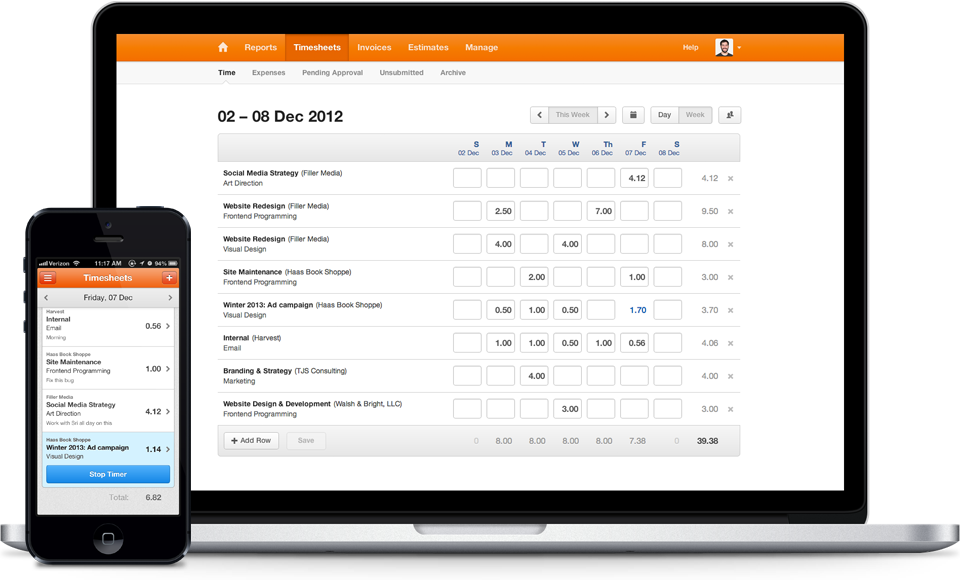 In the simplest of forms, Harvest tracks our time with the simple click of a button which stops and starts the timer. You can also always go back and edit the time if you got distracted, it will even remind you if you left the timer running for a long time or on an idle computer.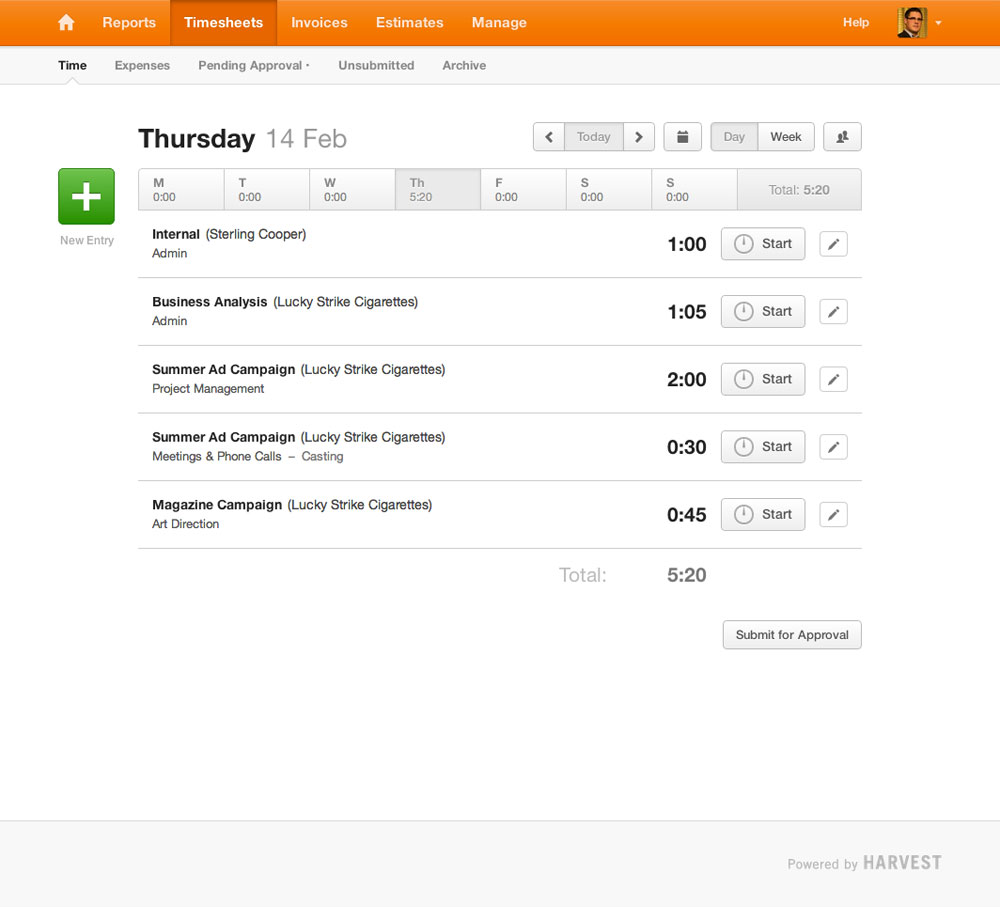 The same simplicity translates to expenses, simply log them to a project, snap a photo of the receipt, and done!
Quite possibly the best part of Harvest is that it is so easy to take that tracked time and expenses turn them into an invoice. With a few easy clicks, we have really minimized the time required for invoicing, and online payment gateways are integrated in, so it is easy for us to accept payments online which has increased our cash-flow tremendously, without the need for any payment machines. Clients simply receive their invoice via email and can pay right from it.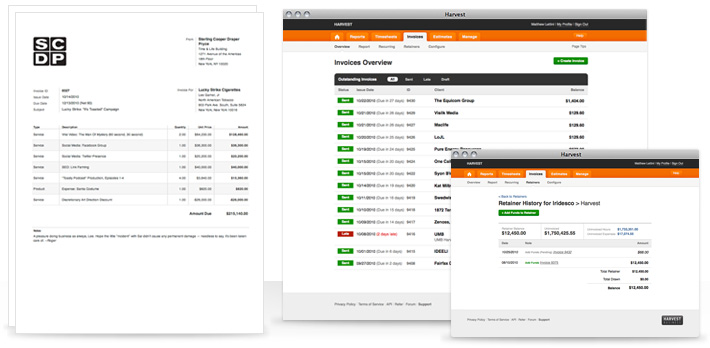 On the other side of the coin, estimates make life easier with the ability to duplicate and adjust estimates, the clients can accept and decline online and you can send a retainer request right away which is automatically held until you want to apply it to an invoice. Accepted estimates can also be used for project budgets which have handy tools to help keep everyone on your team informed and on track (different information restriction levels are available for different team members), even clients can see their transaction history on their own dashboard.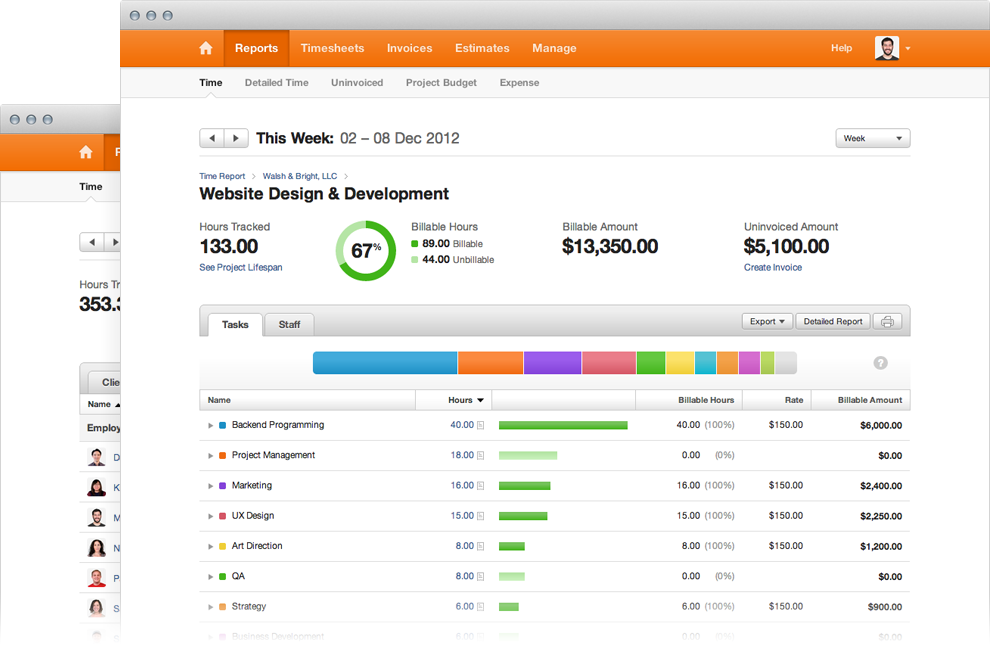 It takes a bit of time to set up your preferences and make sure everything is just the way you like it, but no part of that process is complex. And once you're done, all of those finicky little items will default to every project so you don't have to repeat information.
The support at Harvest is also great and gets back to us really quickly – they actually want suggestions for improvements which we have already seen unfold very happily!
Give it a try, we hope you like it too – and let us know your feedback in the comments!
[images via getharvest.com]