Many years ago, I had the privilege of interviewing Amanda Forrest for our In Conversation Series.  At the time Amanda was an interior design colleague here in Victoria, B.C. Canada.  Since then, so much has happened, and Amanda is now a well known TV Celebrity due to her fun segments on the Marylin Denis show talking  about Interior Design, Home Trends, and Lifestyle .  Her new found status has now find a brilliant partnership with The FAT Paint Company.  Together are now excited to announce the launch of The Amanda Forrest Collection –  a colour palette that is sure to spark everyone's creativity and inspire their inner artisan.
---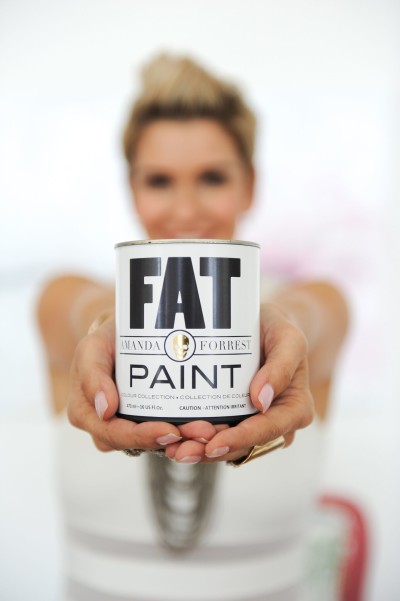 ---
Amanda Forrest  + FAT Paint
---
The FAT Paint Company makes a chalk-style paint that goes on smooth, distresses easily and finishes with flair. Based in New Westminster and developed by an artisan brother-sister duo, FAT Paint transforms furniture, frames, jars, cabinetry and anything at all, into enviable works of upcycled art. The Amanda Forrest Collection is composed of six uniquely Amanda colours that are combined with The FAT PaintCompany's custom formula made by artisans, for artisans.
---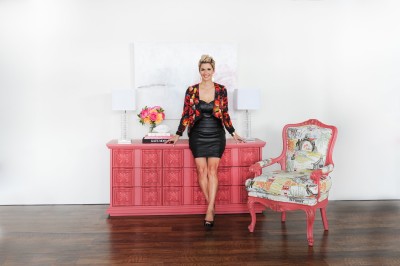 ---
Amanda Forrest featuring Blushing Bombshell
---
The FAT Paint Company partnered with Amanda in order to create a colour palette that wasn't afraid to go bold. Inspired by Amanda's personality, The Amanda Forrest Collection personifies her creative drive, passion for business and love of travel. From the traditionalist to those whose style commands attention, the palette is versatile and fits in with a variety of design trends. 
---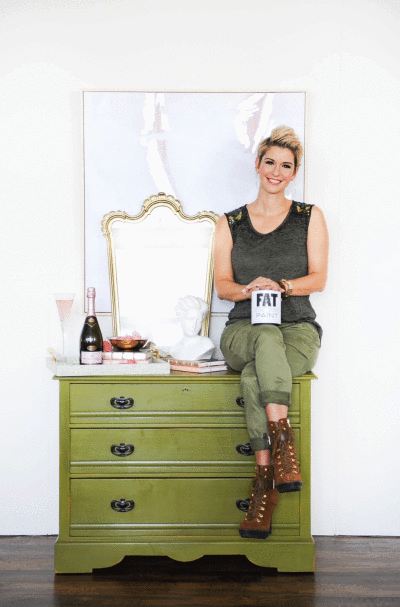 ---
Amanda Forrest featuring Can't See Me Camo
---
Owners Bradford and Victoria are excited to partner with Amanda on their first brand collaboration. "We were drawn to Amanda's fresh, modern take on colour and design, and this collection is a great expression of how the two brands have come together."
Ensuring brand fit was important for Amanda as well. "The FAT Paint brand is a welcome breath of fresh air in the DIY and crafter's community. We are positioned as a creative team to inspire our current brand followers and lead new artisans to experience the thrill of my vivid, glamorous paintcolour collection." 
---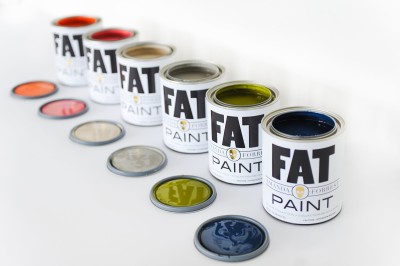 ---
Amanda Forrest Colour Palette for FAT Paint
---
The Amanda Forrest Collection will be sold exclusively with FAT Paint retailers across North America. Available in 4 oz samples, 16 oz pints and 32 oz quarts.  To find a retailer, head to thefatpaintcompany.com.
All Photographs by Tracey Ayton Photography