One King's lane has created a campaign to celebrate a favourite piece of many designers – the bench. The campaign, called 'All Bench Everything' (I can see the hashtag now… #allbencheverything is sure to be trending soon), was started by them with this description:
"We're firm believers that filling your home with pieces you love is one of the best ways to celebrate your personal style, and one piece that is both wildly versatile and completely personalizable is the bench. You could say we're bench-obsessed, using them as everything from extra seating to a chic storage option for corralling mudroom mayhem."
So bench, how do we love thee? Let us count the ways…
---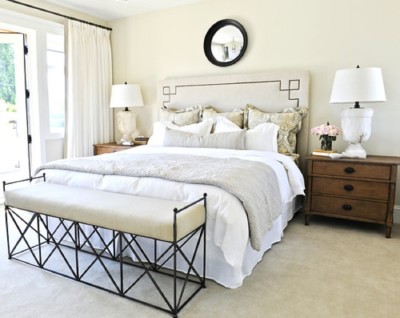 1. At the foot of a bed
(image via www.bocworld.com)
---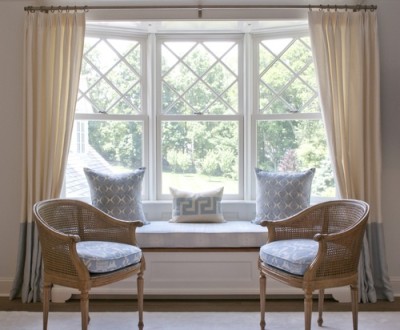 2. At a window
(image via www.fotopiccs.com)
---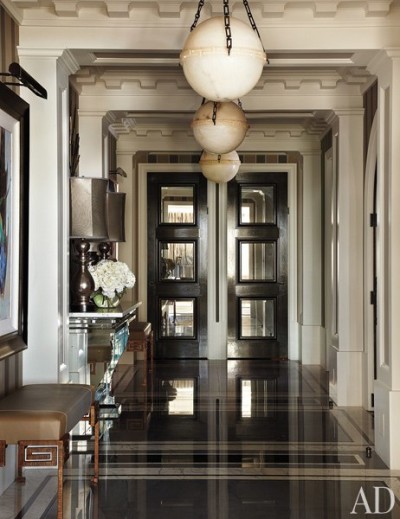 3. At the entry
(image via www.architecturaldigest.com)
---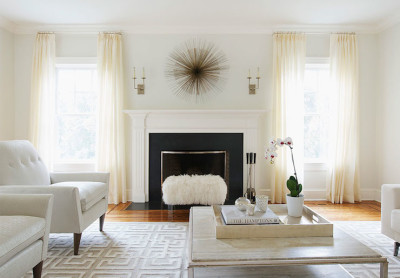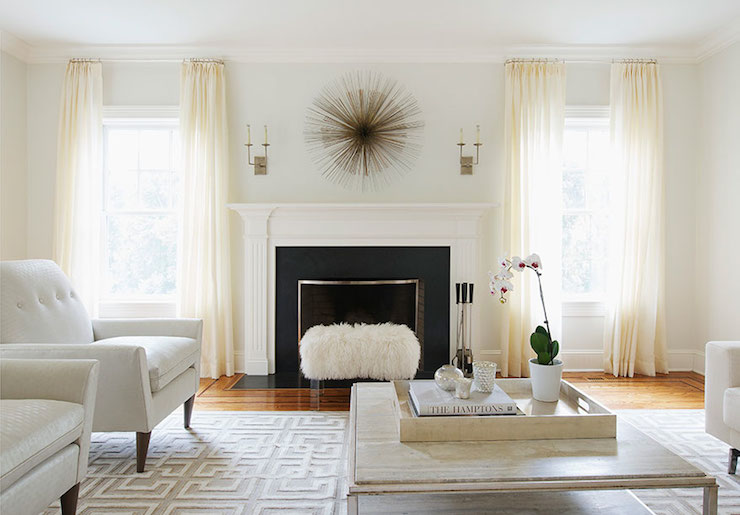 4. At the fireplace
(image via www.decorpad.com)
---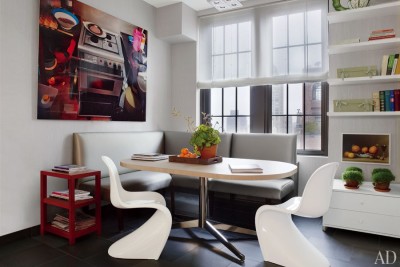 5. At the dining table
(image via www.architecturaldigest.com)
---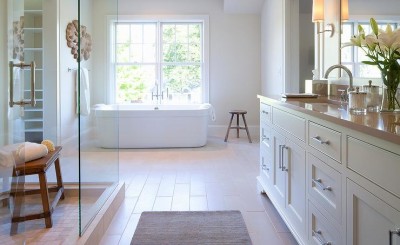 6. In the shower: If you're fortunate enough to have a shower that will accommodate a bench, it is a not only beautiful, but practical addition.
(image via www.decorpad.com)
---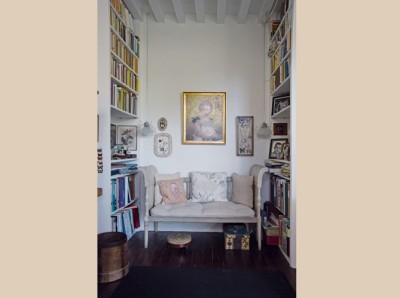 7. A reading nook
(image via inspiracionline.blogspot.com)
---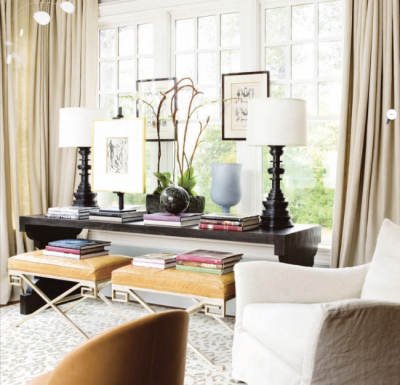 8. Under a Console Table for extra seating
(image via www.designmanifest.com)
---
Need a little more inspiration? Check out these top 10 stunners that caught our eye (click on the photos to be taken to the product page at One King's Lane)
---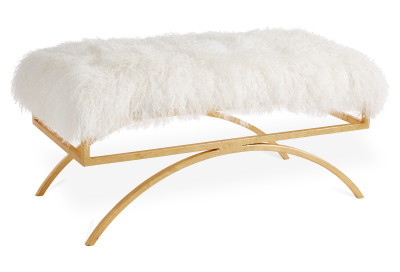 1. If you're looking for something a little fun and fashionable, the Helen Bench with sheepskin is a showstopper.
---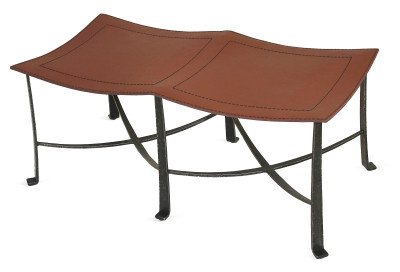 2. A super versatile option, the leather and rough metal of the Bettina Bench add so much gorgeous texture.
---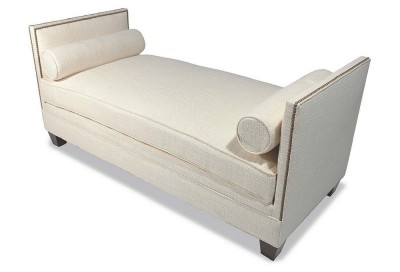 3. The Gramercy bench is a great transitional piece with arms and bolsters for added comfort. The nailhead and piping details add style, whereas the strong, clean lines give it real presence.
---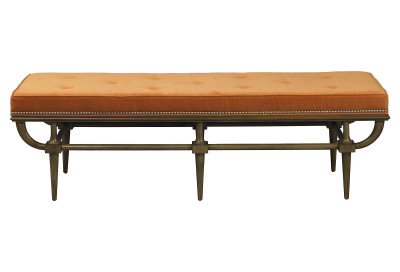 4. OK. Seriously. Can we just take a minute to breathe in the beauty of this Jetson Bench? I can't even.
---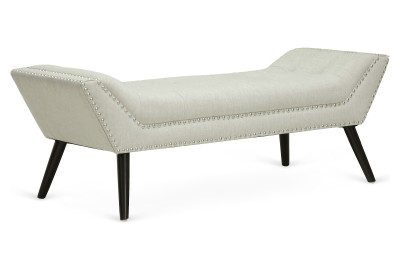 5.  The Nathan bench is totally mod and actually looks quite comfortable. It would be right at home in Don Draper's pad.
---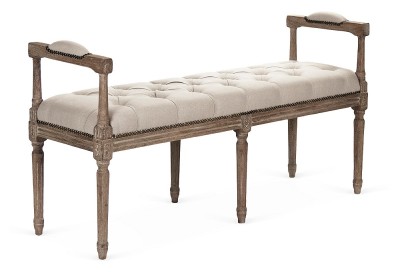 6. If a more traditional style is what you prefer, this Colby Bench is a very pretty option. The distressed finish and tufted linen juxtaposed with the ornate and delicate frame give a relaxed yet formal vibe.
---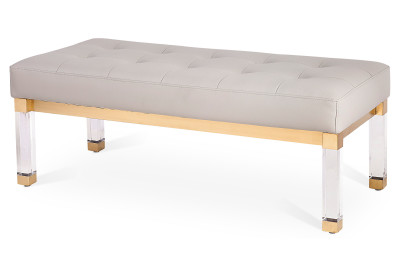 7. At the opposite end of the spectrum, the Whitley Bench's chunky acrylic base accented in polished brass is so glam it hurts.
---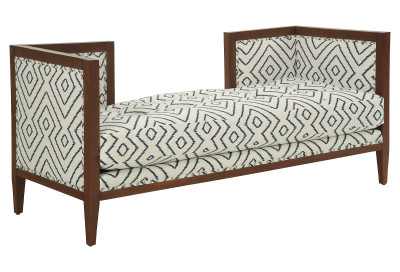 8. The Dixon Bench has everything you need: flexible styling (with multiple fabric options), comfort and interest with the split back.
---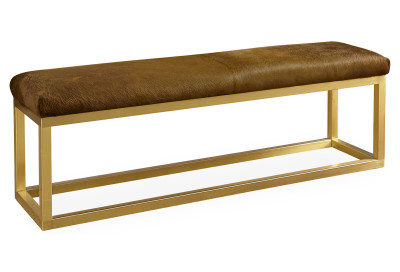 9. The hide and brass combo on the Kelly Bench is definitely a win in our book. We also love how the frame is a bit chunkier than what we've been saying lately.
---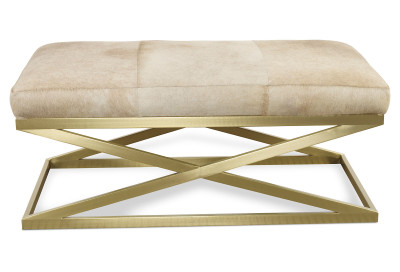 10. And if that's a bit too simple for you, this Lauren Bench uses the same materials, but takes on a whole new look with it's crossed base.
---
How do you use benches in your home or design?