---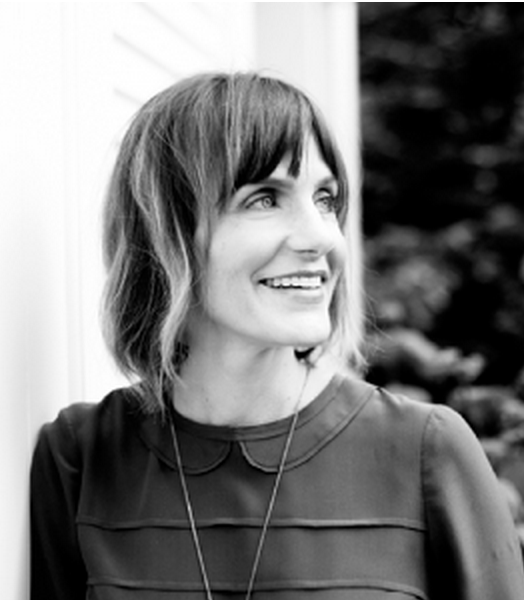 ---
Katie Hackworth
---
Katie Hackworth and her husband Paul are the incredible talent behind one of Seattle's most well known design studios, H2 Design + Build. Their fresh and innovative projects range from designing crisp interiors to sleek remodels, and even the most desired new homes.
I believe Katie and Paul are the best design combo on the west coast. Their true value is in their ability to complete one another's vision: Paul has extensive experience as a contractor/builder and Katie has a very refined eye for design.  They are the Yin/Yang of west coast design.
---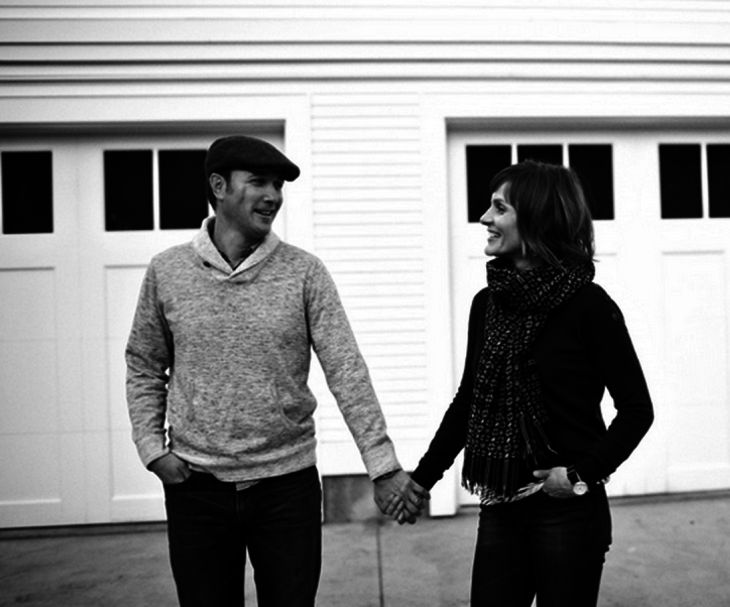 ---
Paul + Katie Hackworth
---
Katie also holds degrees in zoology and graphic design,  she began her professional career in the advertising industry. With an eye for detail, and a clear understanding of form and composition, she quickly moved on to book design and art direction, while working with many high end publishers, writers, illustrators, and editors. In 2006 she jumped from two dimensional design to tridimensional design.  Katie found her attention to detail translated seamlessly toward a realistic grid, designing some of the most beautiful homes and interiors on the west coast.
You may be aware of H2 Design + Build's work already, as they have been published in many blogs and well-recognized magazines such as Domaine, Luxe Magazine, House Beautiful and many more.
With all these accolades and their fantastic portfolio under their belt, we are honoured  to include H2 Design + Build – Katie Hackworth in our ln Conversation series.
---
Iván Meade – What was your first experience with design?
Katie Hackworth – I imagine all great designers have been somewhat consumed with things appearing "just so" from their earliest memories. I can't say I remember a specific first experience, but I will say that I always kept a clean and tidy bedroom growing up. Everything had it's place, even the tiny furniture in my dollhouse.
---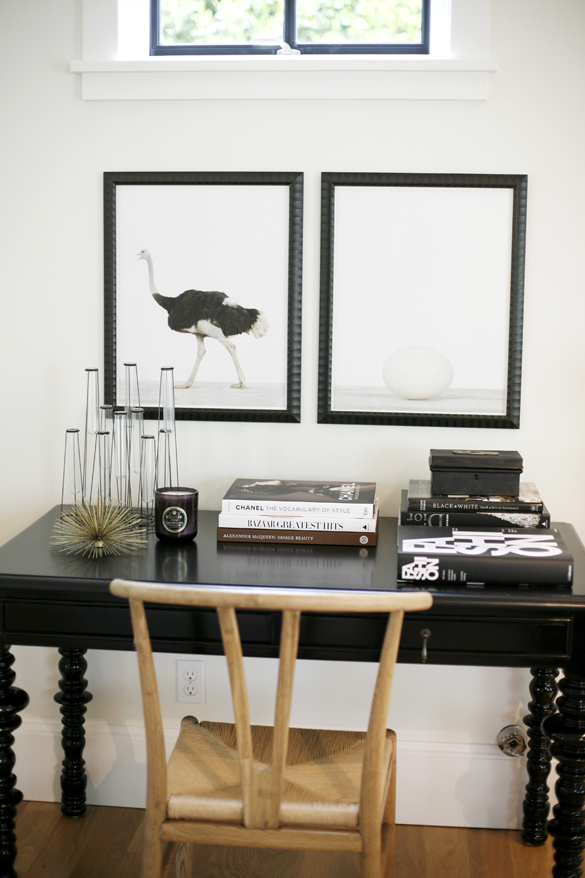 ---
Interiors by H2 Design + Build

---
Iván Meade – Did you always want to be an interior designer?
Katie Hackworth – At 21, my life was going down a different path (and I have a Zoology degree from University of Washington to prove it!), but it wasn't until then that I realized I could actually make a living doing something that I loved. So at 22, I went back to school for two years and completed a degree in graphic design which led me to my first design job at an advertising studio in Atlanta, GA. Shortly thereafter, my career shifted into into high-end book design and brought me back to Seattle. Of course, my design obsession didn't stop on the page. Instead, I would bring it home with me every night, which over time and with the help of my husband, Paul, transpired into our company as you know it, H2 Design + Build. Long story short, I am a self taught and obsessed home/interior designer. I've learned the trade by observing as much as possible, asking the right questions, and taking notes along the way. Over the past 5 years, our company has grown by word of mouth and more recently from the press, which we have been lucky enough to receive.
---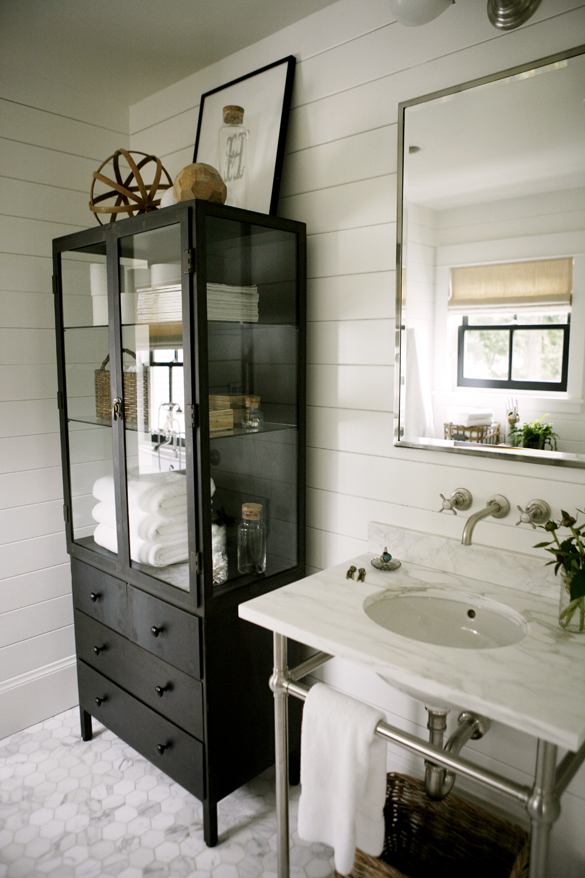 ---
Interiors by H2 Design + Build
---
Iván Meade – Who or what has influenced your style?
Katie Hackworth – Many things have influenced my style and it is constantly evolving. But when you really get down to it, I think my style is simply a reflection of myself and what appeals to me innately. The key is figuring out what works for you and why. Countless talented designers, architects, and entrepreneurs have helped me find that, but there are too many to call out just a few. Although, right now Ilse Crawford is at the tip top of my list.
---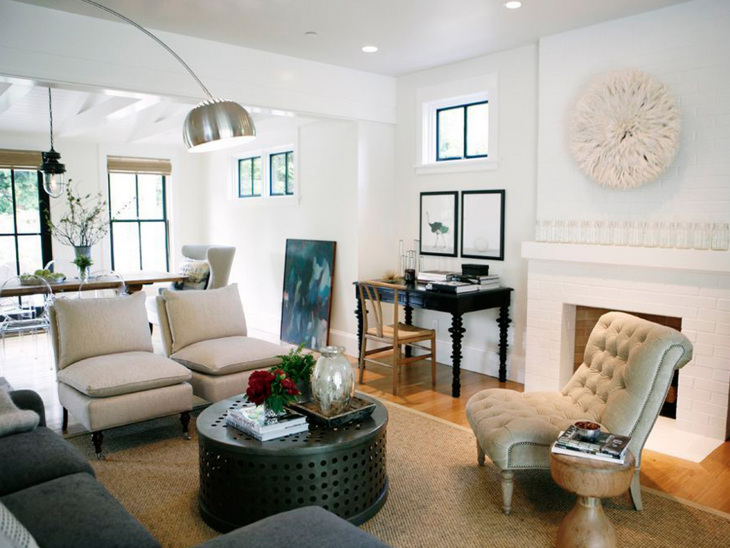 ---
Interiors by H2 Design + Build
---
Iván Meade – What are some of the spaces that have always inspired you, and continue to stand out for you today?
Katie Hackworth – There is something about the Soho House Group. Their ability to successfully mix old and new, rough and smooth, dark and light… it makes me happy, excited, and envious all at the same time. I'd like to think that they have no rules when creating, just a budget and a feeling that it works.
---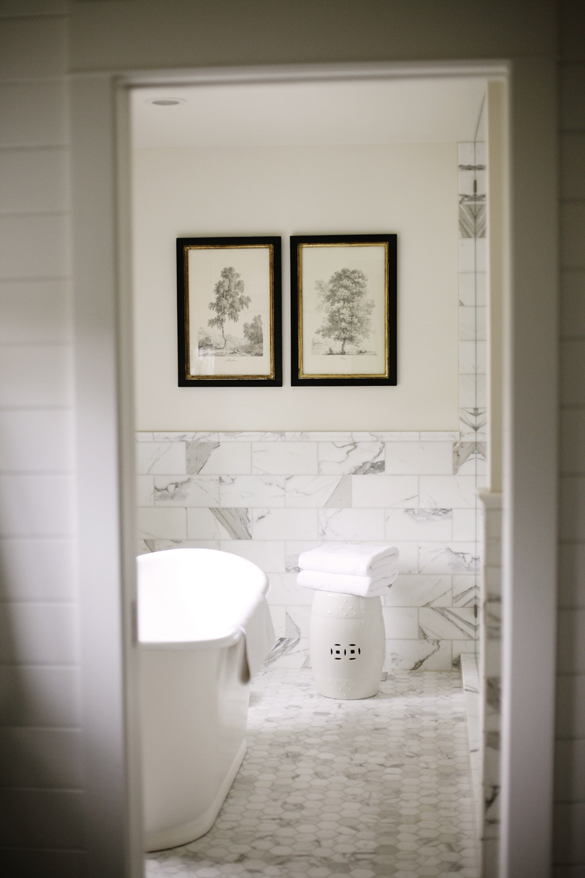 ---
Interiors by H2 Design + Build
---
Iván Meade – What qualities do you like to be present in your own residence?
Katie Hackworth – I like our home to feel safe, comfortable, and layered with memories. No sofa is off limits and no table goes unused. I want every inch of our house to feel loved, including the people who are in it.
---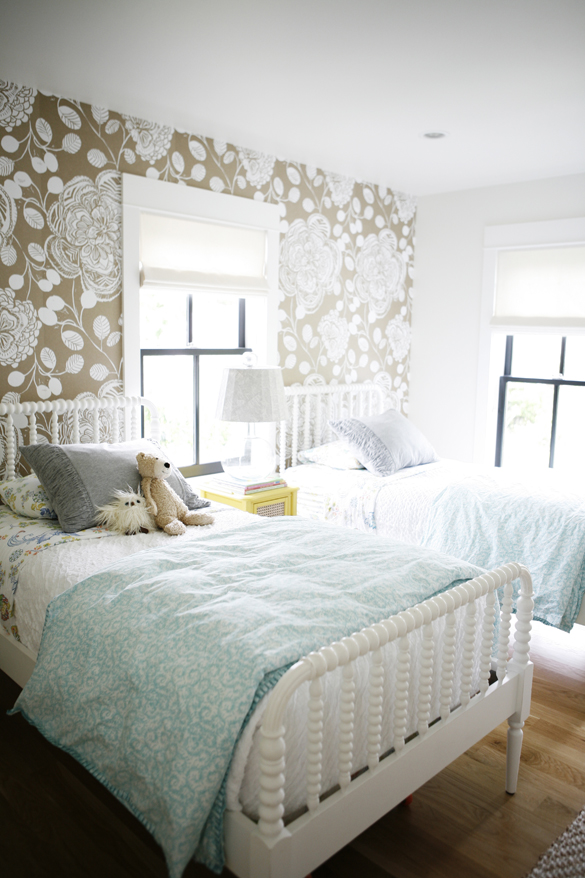 ---
Interiors by H2 Design + Build
---
Iván Meade – Are there any design rules that you love to disobey?
Katie Hackworth – To be completely honest, I don't know that many rules and I'd like to keep it that way. I've learned to trust my eye. I think you can get away with pretty much anything, as long as the space is livable, balanced, and has a purpose.
---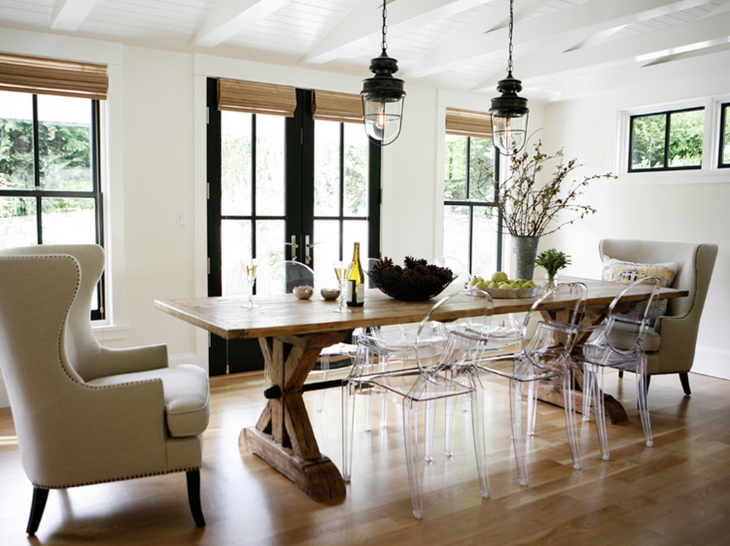 ---
Interiors by H2 Design + Build
---
Iván Meade – What project has given you the most satisfaction?
Katie Hackworth – I've always loved creating spaces for children. It's fun to see their little faces light up as their special room comes together. And they are pretty easy to please, which is always a plus.
---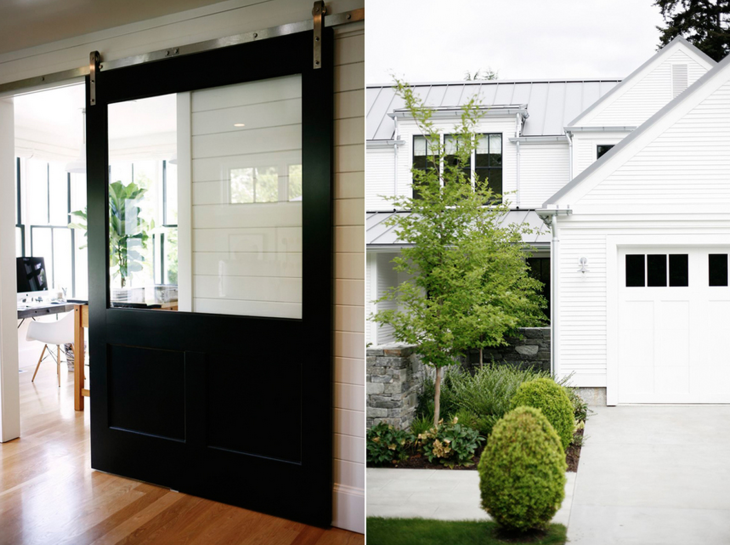 ---
Interiors by H2 Design + Build
---
Iván Meade – What is the best advice you could give to somebody who is new in the world of design?
Katie Hackworth – I would tell any young designer out there to hone in and expand on your talent and what makes it unique. Try not to get distracted by the rest of the noise out there. Hard work goes a long way as well.
---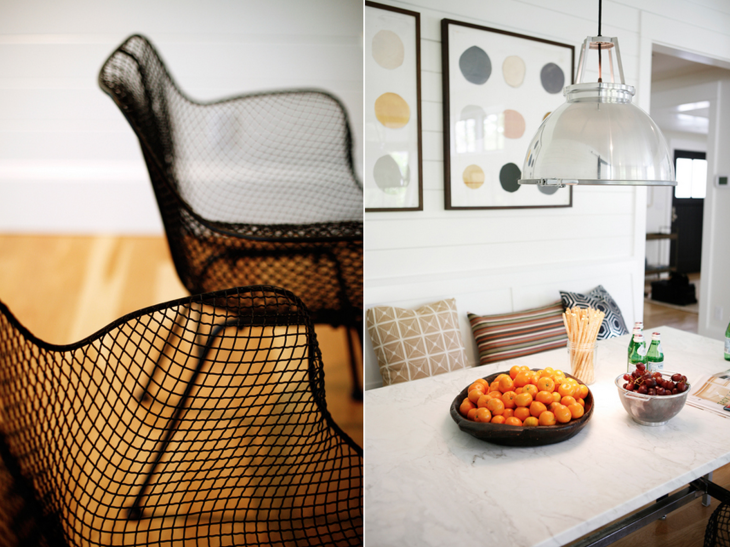 ---
Interiors by H2 Design + Build
---
Iván Meade – Browsing through your portfolio one can see that you are not afraid of colour. What is your favourite colour to design with right now?
Katie Hackworth – Shades of black and white will always be constants within my color schemes, but lately I've found myself drawn to rich forest greens and deep moody blues.
---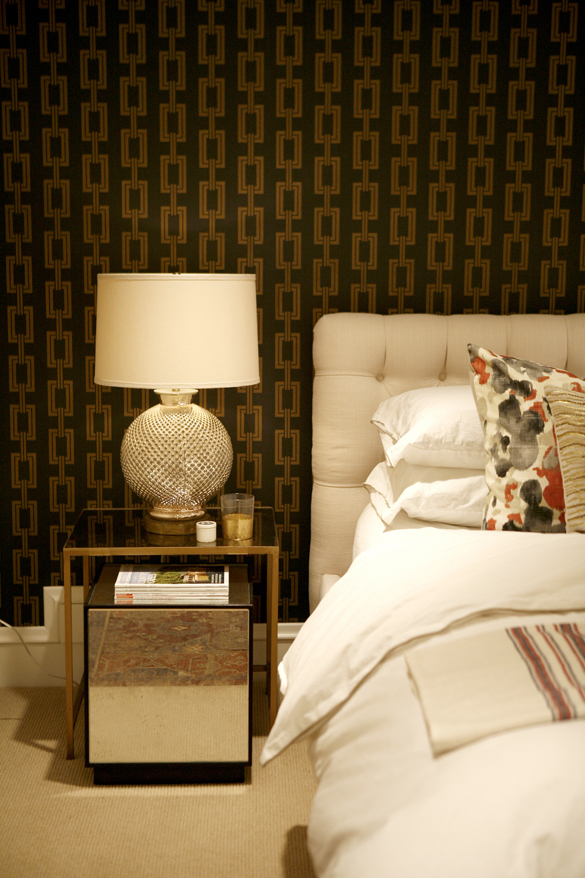 ---
Interiors by H2 Design + Build
---
Iván Meade – What does it feel like to be announced as one of the Top 20 Young Designers in America?
Katie Hackworth – It sounds really impressive when you say it that way! But in actuality, there are a lot more than 20 of us. That said, it is always an honor to be noticed for your hard work. It gives you the confidence and drive to keep doing what you're doing.
---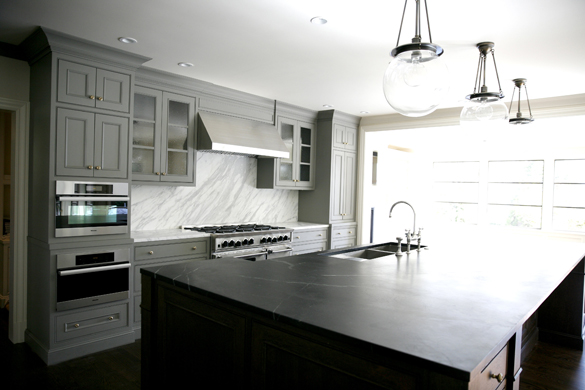 ---
Interiors by H2 Design + Build
---
Iván Meade – What is your next design venture?
Katie Hackworth – Our biggest project this past year has been a new home from the ground up in the charming Washington Park neighborhood of Seattle. The home reflects both traditional and modern architecture and design. The client has very eclectic and daring taste, along with a strong opinion. The key has been finding a way to balance all the different elements into something that made sense and reflected the way the client lives. This project should be completed by mid Summer. We are in the really fun stage, where everything starts to come together.
Looking forward into 2015, we are in the permitting stages of our own home, again from the ground up. This time around, I decided to play up classic symmetry in the front and have a bit of fun in the back with modern lines and materials. I haven't begun to dive into the interior details just yet, but I'm looking forward to it!
Another project, currently in it's architectural stage, has me pretty excited as well. With the immediate approval of our clients, I'm taking the overall feel of the home in a modern Scandinavian direction. Scandinavian design always seems so effortless and unfussy. I can't get enough of it. I think sometimes people forget that the simpler the form, the less room there is for any imperfection. Everything has to line up just right. So stay tuned for that one.
Eventually, I could see our company expanding into the commercial realm of design, but the right opportunity hasn't presented itself just yet.
---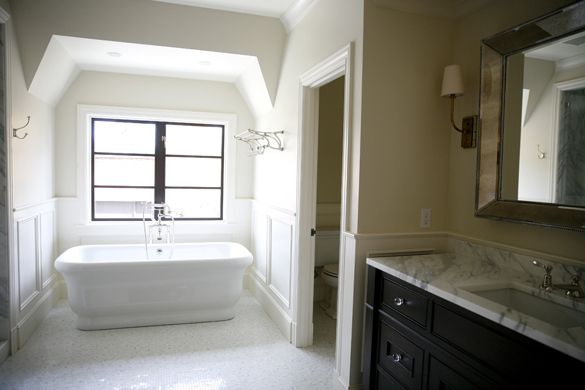 ---
Interiors by H2 Design + Build
---
Iván Meade – Name 5 things you can't do without…
Katie Hackworth – I think I'd be okay anywhere if I had my husband, our girls, and our 3 dogs… but I wouldn't be keen on having to do without my i-phone, coffee, converse sneakers, black skinny jeans, and the views in the Pacific Northwest.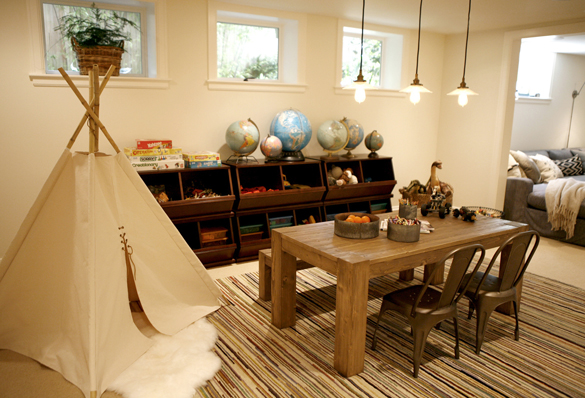 ---
Interiors by H2 Design + Build
---
Iván Meade – Lastly, you have already created a stunning body of work with many mediums and styles. What would you like your legacy to be?
Katie Hackworth – I can only hope that the interiors and homes we have created can stand the test of time. Longevity and timelessness are both words that stand out to me on a scale of importance. As for a legacy?… too early to say!
---

I invite you to vist H2 Design + Build website and discover
Photography Credits by Belathée Photography and Maharaj Photography