---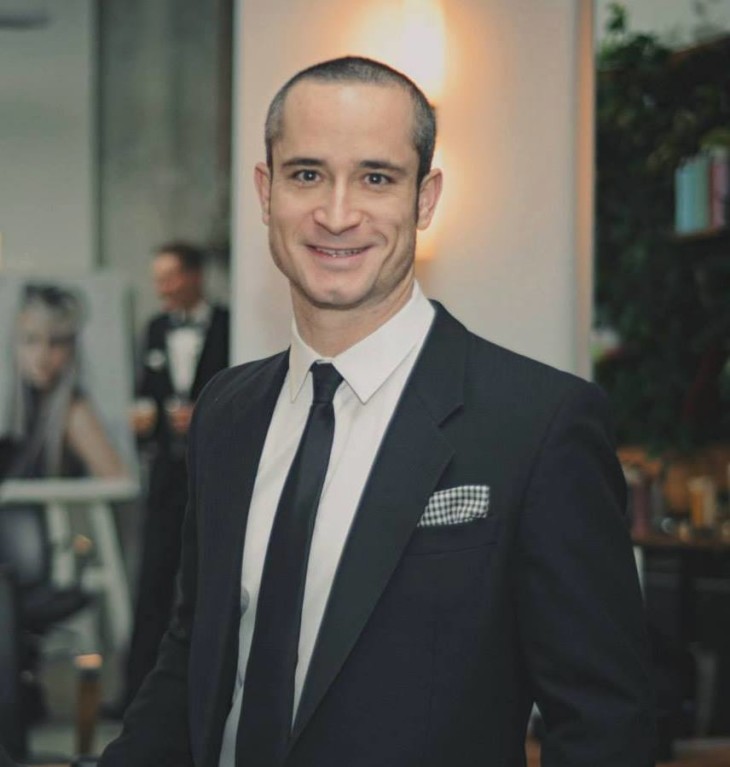 Aidan Henry
---
Brink Events is one of the best-known event design companies in Victoria, BC, Canada specializing in one-of-a-kind social events and high-end private parties. They are not only an award-winning, full-service company, but have also been featured in nearly every local media outlet including Douglas Magazine (featured as one of 2012's '10 to Watch'), Boulevard Magazine, and the Times Colonist.
"CODE" is possibly the most buzzed about facet of Brink Events. It is a private party series, geared at Victoria's 25+ crowd for a more sophisticated alternative to the typical nightlife scene with surprising twists. Alongside The Social Concierge, Brink Events is also the the force that brought the extremely popular annual event, 'Dîner en Blanc' to Victoria.
The man behind Brink Events is Aidan Henry, who holds a business degree from UVIC and has various experiences within event, entertainment and hospitality industries. Aidan is also the Director of Marketing & Communication on the ISES Vancouver (http://www.isesvancouver.com/) Board of Directors.  Brink Events is also a member of the Young Entrepreneurs Society of Victoria, and the Victoria Chamber of Commerce.
One of Brink Events latest endeavours is their involvement in 'The Father's Day Walk Run' which supports The Prostate Centre.
Get ready to hear what Victoria's premiere event design company has to say about event design, planning and what's fun in Victoria right now…
---
Iván Meade – What was your first experience with event planning?
Aidan Henry – I used to do local music promotion bringing big name DJs to the night clubs. I would help book the acts, market the shows, and help produce the events. After awhile though, I realized the night club scene wasn't for me and I needed to switch gears…
---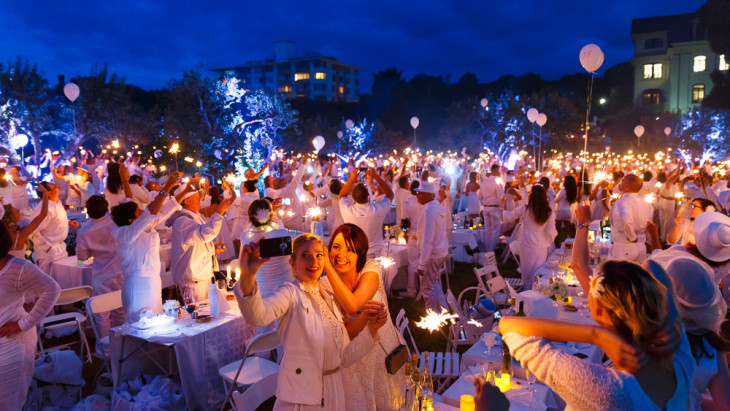 ---
Dîner en Blanc by Brink Events
---
Iván Meade – Did you always want to be an event planner?
Aidan Henry – Absolutely not. In fact, I remember attending a gala about 10 years ago, and thinking, "Man, this would be a ton of work to organize and would likely be very stressful." My university focus was initially finance, but then I transitioned to technology. Never in my dreams would I have thought I'd end up in event planning.
---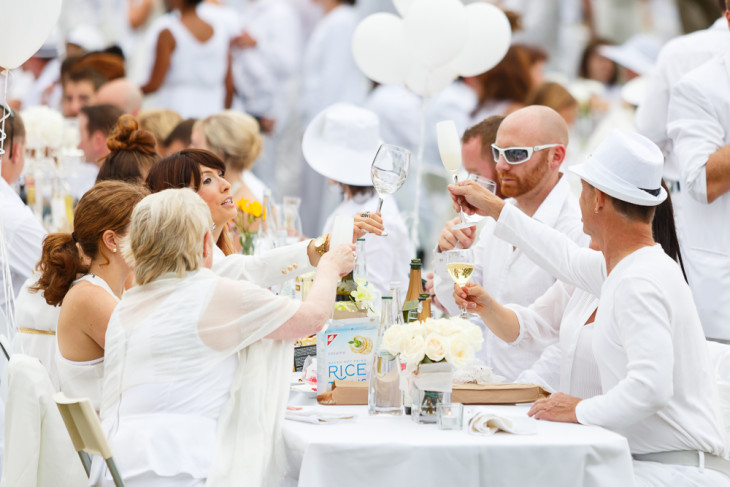 ---
Dîner en Blanc by Brink Events
---
Iván Meade– What is the difference between event design and event planning?
Aidan Henry – Some people might consider the two interchangeable, but I'd like to think that event design is a more elevated form of event planning. My concept of "event design" delves beyond the simple layouts checklists, scheduling, and spreadsheets of event planning. Creating a theme, matching the decor, designing the food & beverage service, perfecting the print materials, and even maximizing fundraising for galas all need a more in-depth attention than the basic details of an event. Tying it all together in a cohesive manner that just feel "right" on event day is much more difficult than it may seem.
---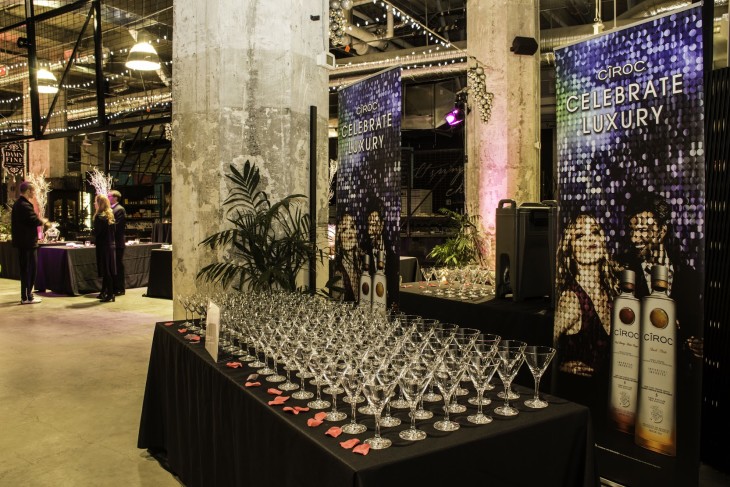 ---
Event by Brink Events
---
Iván Meade – What type of event planning are you most interested in? Corporate events? Social events?
Aidan Henry – My niche is really just social events – signature events, galas, cocktail receptions, staff parties, and corporate launches. I don't delve into the corporate world of conferences, tradeshows, meetings, and retreats, nor do I set foot into the realm of weddings. Essentially, I throw parties for a living if you really had to break it down! It sounds fun and it is, but there's also a heck of a lot of work that goes on behind the scenes. Some people think it's all glitz and glamour, but there is a lot of boring process and administration needed also.
---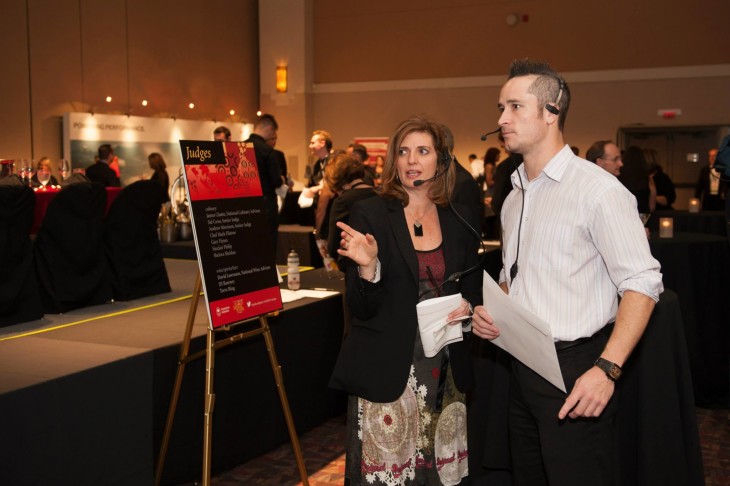 ---
Aidan Henry in full action
---
Iván Meade – How do you assess the success of each of your events?
Aidan Henry – Every event has a different goal or a number of goals. For that reason, the success of each event must be measured differently. For example, a charity gala may be focused on maximizing funds raised, but also increasing exposure and visibility within the community. By the same token, a client appreciation event is likely aimed at saying thank you to current clientele. Some outcomes are more quantifiable than others, but guest satisfaction is typically one key success factor that is important across all events.
---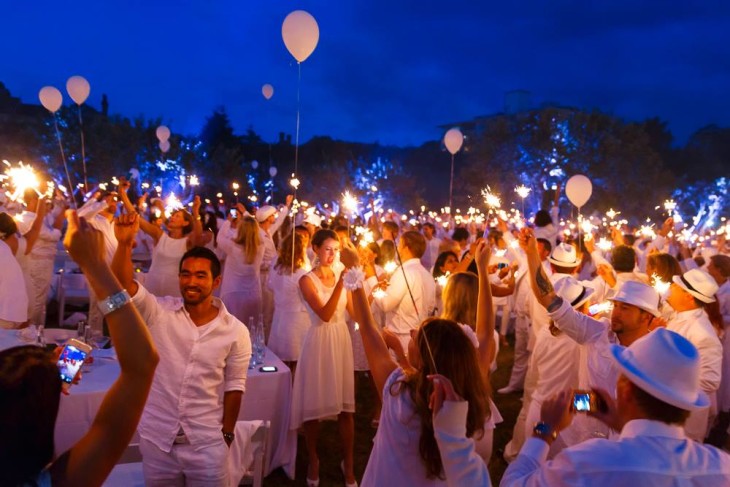 ---
Dîner en Blanc by Brink Events
---
Iván Meade – What are some of the best spaces that you have used for your events, and why?
Aidan Henry – My ultimate venue is somewhere unconventional and unexpected. Typical hotel and conference rooms are great for certain functions, but I prefer working with unique spaces. Venues I've used in the past year include a yacht, penthouse, museum, art gallery, brewery, and even an airport hanger. These are the spaces that get me excited, and I think the same goes for others. Perhaps my favourite is a private home or penthouse, as it's a glimpse into a space not available or open to the public. Each is unique and beautiful in its own individual way.
---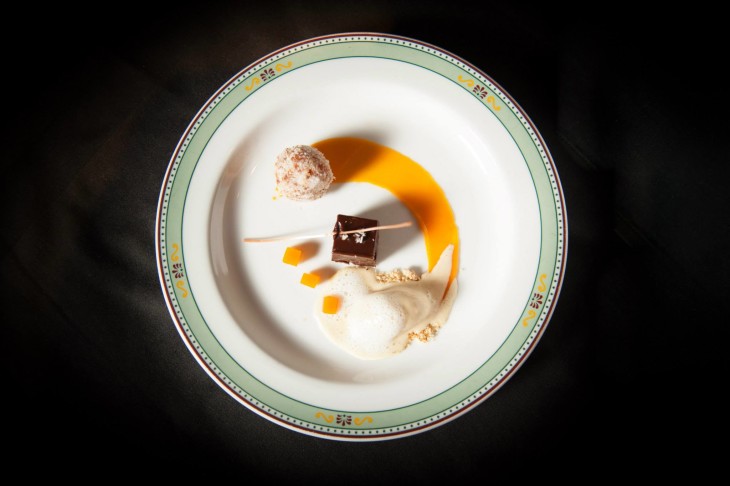 ---
Dessert at a Brink Event
---
Iván Meade – What are some of your favorite ways to enhance an event on a budget?
Aidan Henry – For fundraising events, working with local suppliers and bringing on in-kind sponsorship is a cost-effective way to add unique elements to without increasing the budget. Many local businesses are looking for exposure without having to put up actual dollars – this is a win-win situation for both sides. For non-fundraising events, creativity is key. Incremental changes to food, beverage, layout, entertainment, decor, sound, and lighting can have a major impact without necessarily increasing costs. Think of unique ways to spin the menu, display the decor, and integrate the entertainment. What may seem like a small change from a planning perspective may have a huge influence on the overall event.
---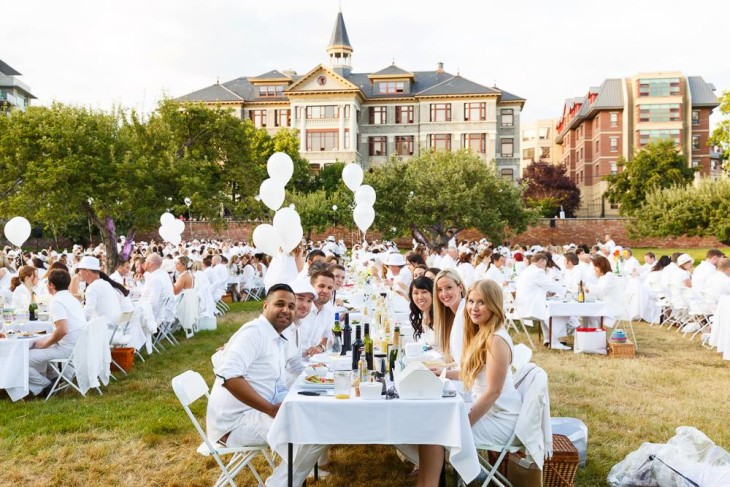 ---
Dîner en Blanc by Brink Events
---
Iván Meade – What is the best advice you could give to somebody who is in the need of planning an event?
Aidan Henry – Too many companies and organizations are afraid of bringing on an event planner as they think it will greatly increase costs. The truth is that overall costs can actually be decreased in most cases. Event planners typically have pre-existing relationships with local vendors who provide a discount in return – say 20%. If the planner's fee is approximately 20% of overall budget, you essentially get a professionally-planned event at the same cost as it would to do internally. In addition, it's likely that the overall quality and experience are greatly increased by bringing a professional on board. Due diligence is still needed to find a suitable planner or design firm, but improved results and an overall more successful event are likely.
---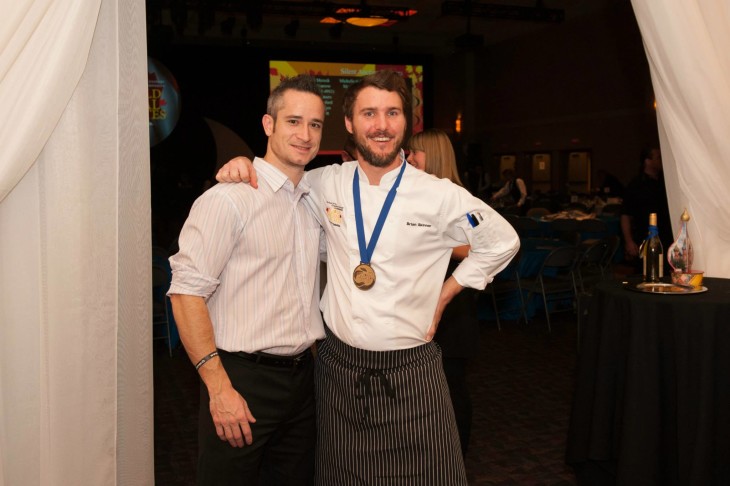 ---
Aidan Henry at the Gold Medal Plates Event
---
Iván Meade – What is the largest event (based on budget or number of attendees) you have ever planned or assisted with planning?
Aidan Henry – About a year and a half ago, I was awarded the contract to produce a fundraiser for the Canadian Olympic Foundation called Gold Medal Plates. It took place at the Victoria Conference Centre, and it incorporated 500 guests (sold out), 10 of the top chefs in BC, 20 Olympians, top-notch Canadian music talent, as well as Silent Auction, Live Auction, and Raffle. Without getting into specific numbers, the revenue and expenses were both in the hundreds of thousands, and the event ended up netting $105,000 profit in the end. Not bad for a first year event in Victoria!
---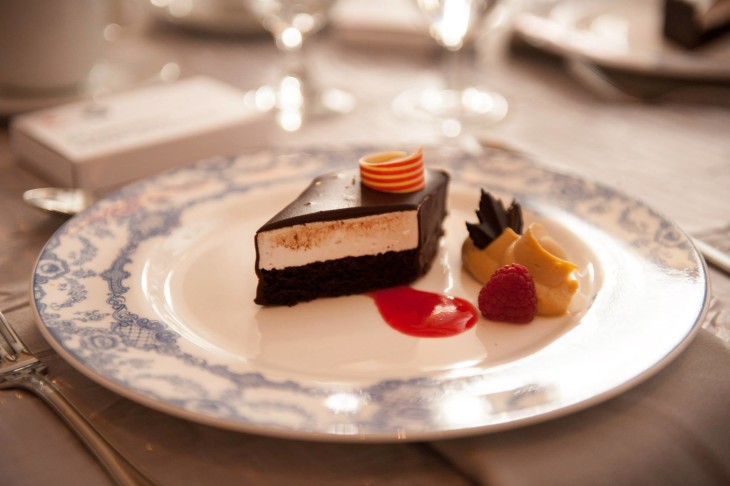 ---
Dessert Plate at one of Brinks Events
---
Iván Meade – What event has given you the most satisfaction?
Aidan Henry – My favourite event I produce is called Dîner en Blanc. It's a global event with local roots. Essentially it's a giant pop-up picnic with friends, family, great food, wine, and amazing entertainment in a secret location where everyone dresses in white! I'm so proud to be the local Victoria producer of this event, and it really hits home when guests tell me it's the best event they've ever been to! I highly recommend everyone try to attend locally or globally!
---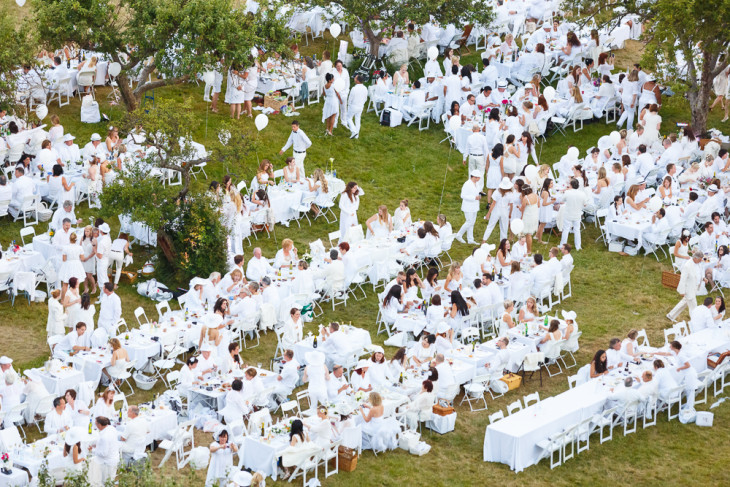 ---
Dîner en Blanc by Brink Events
---
Iván Meade – What is your next event venture?
Aidan Henry – Currently I'm working on a new event series aimed at replacing traditional signature events and charity galas. The "private supper club" will be held a few times a year, and it will take place in some of Victoria's most notable homes and penthouses… That's all I can say for now! Stay tuned though!
---

---
Dîner en Blanc by Brink Events
---
Iván Meade – Name your favourite 5 must haves for your events.
Aidan Henry –
Open bar!
Top-notch catering
Floral designs
Custom lighting
Live music

 
---
I invite you to visit Aidan Henry's website and discover his services and incredible events

---