---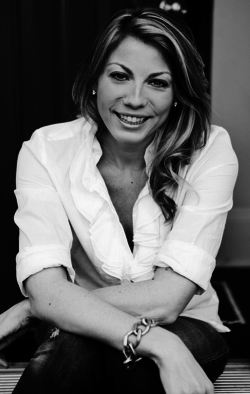 ---
Kathryn Ivey
---
Somebody asked me once; how can I have good taste?  My answer was simple, good taste is a cultural product.  You just need to feed your eyes with loads of art and travel.  These experiences, with time, will refine your taste and create a clear understanding of what is in good taste and what is not.
The good taste in Kathryn 's work is evident, and you can see that the cultural experiences she has had in her life have developed a style that is all her own.  Kathryn has used her personal experiences to curate her designs.
With a well-edited palette of colour, pattern and texture, Kathryn Ivey works to create interiors that are sincere, authentic and  truly reflective of the inhabitants personality.
Born in North Carolina, Kathryn graduated from UNC-Chapel Hill and has been creating tasteful interiors since 2009, when she established her namesake design studio .  Currently based in Paris, France, with her husband, Ron and their Schnauzer, Max, she splits her time between Washington, DC and Paris. Kathryn is truly an american designer in Paris. Isn't that every designer's dream?
---
Iván Meade – What was your first experience with design?
Kathryn Ivey – If you define "first" as the earliest memory of my experience with design, it would be cutting out paper dolls and making paper dollhouses, complete with paper furniture, with my grandmother's old magazines from the 40's.  I would spend hours creating these small interiors and imaginary worlds.
---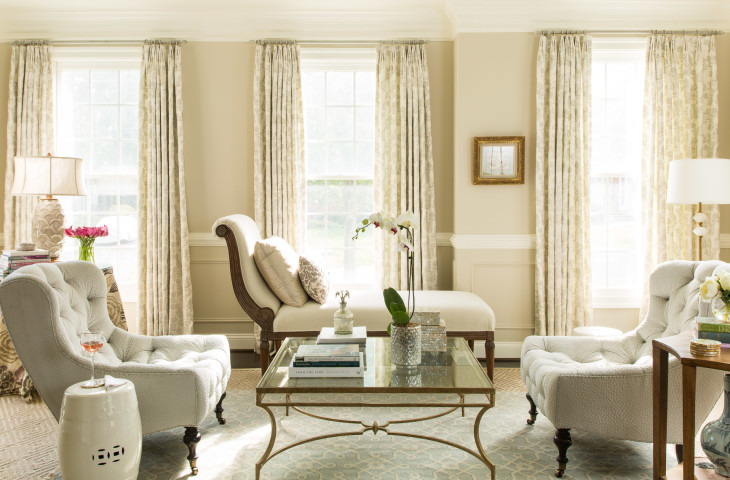 ---
 Interiors by Kathryn Ivey
---
Iván Meade – Did you always want to be an interior designer?
Kathryn Ivey – I always knew I wanted to be involved in the design/creative industry. I have always been drawn to the visual world and creating whether that's painting, sculpture, graphic design, etc. I think it took exploring different facets of design to discover my love for creating interiors. I started out in the graphic design space, and I still love typography and branding. However, I began to realize how important environments were to me and the intangible energy created by a well-designed space. I found myself desiring to be in atheistically pleasing spaces and noticing the inspiration these environments provided. I also began learning more about human-centered design and how empathy leads to good design. One of my favorite books, A Pattern Language, by Christopher Alexander, has had a profound influence on my own approach to design. Alexander has taught me the importance of understanding the natural patterns and rhythms of people in relation to well-designed spaces.
---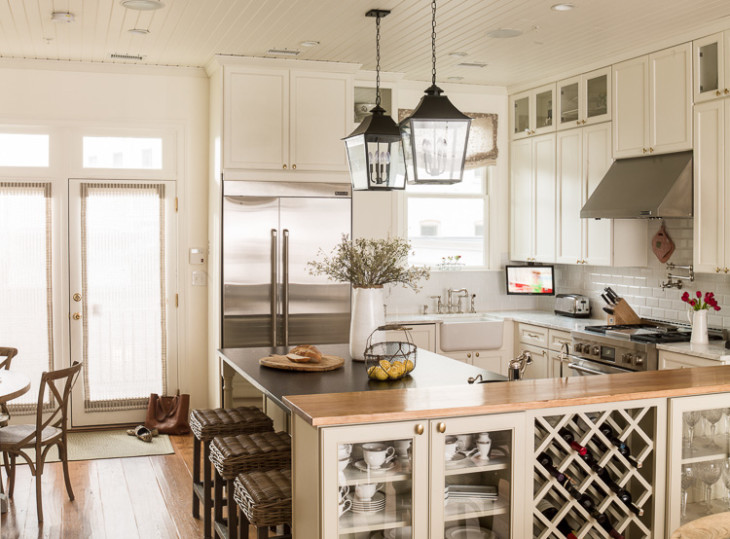 ---
 Interiors by Kathryn Ivey
---
Iván Meade – Who or what has influenced your style?
Kathryn Ivey – I grew up in the south, so the traditional, classic roots of design are certainly in my DNA and found in my work. However, I have a voracious hunger for travel and the cultural influences of the places I've visited make their way into my own style. I love a space that tells a story and feels like the furnishings have been collected over time. Interior design is such a personal experience and the tangible elements evoke a certain intangible experience.
---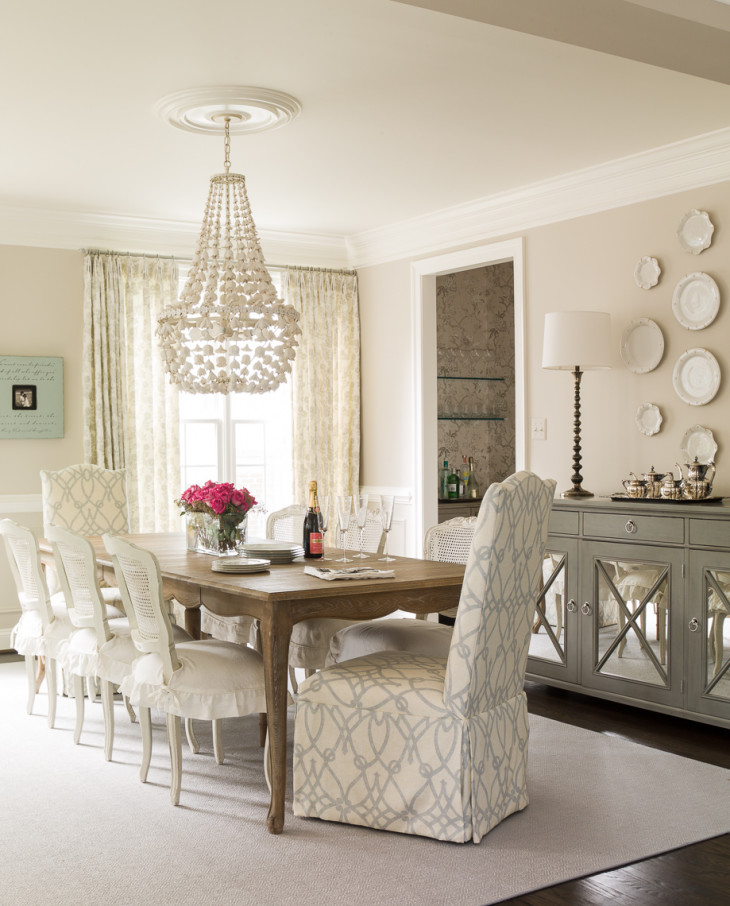 ---
Interiors by Kathryn Ivey
---
 Iván Meade – What are some of the spaces that have always inspired you, and continue to stand out for you today?
 Kathryn Ivey – Carmel, CA is a magical place. The town was designed by a community of artists and they designed the buildings to be woven into the fabric of the natural environment. Here, people and nature seamlessly coexist but not at the expense of beautiful architecture.
Also, one of my favorite restaurants in Washington, DC is Kafe Leopold. It's located in the Georgetown neighbourhood, but it's set off from the street, in a cobblestoned alley way that opens up to an outdoor terrace. It's an Austrian café that transports you to Europe. Not only do they have amazing coffee, but also the walls of the restaurant are all floor to ceiling windows that open up onto the patio when the weather is nice. It's light, bright and quiet. All you can hear is lively conversation with the terrace fountain gurgling softly in the background. It's definitely a place of escape from the bustling city din.
---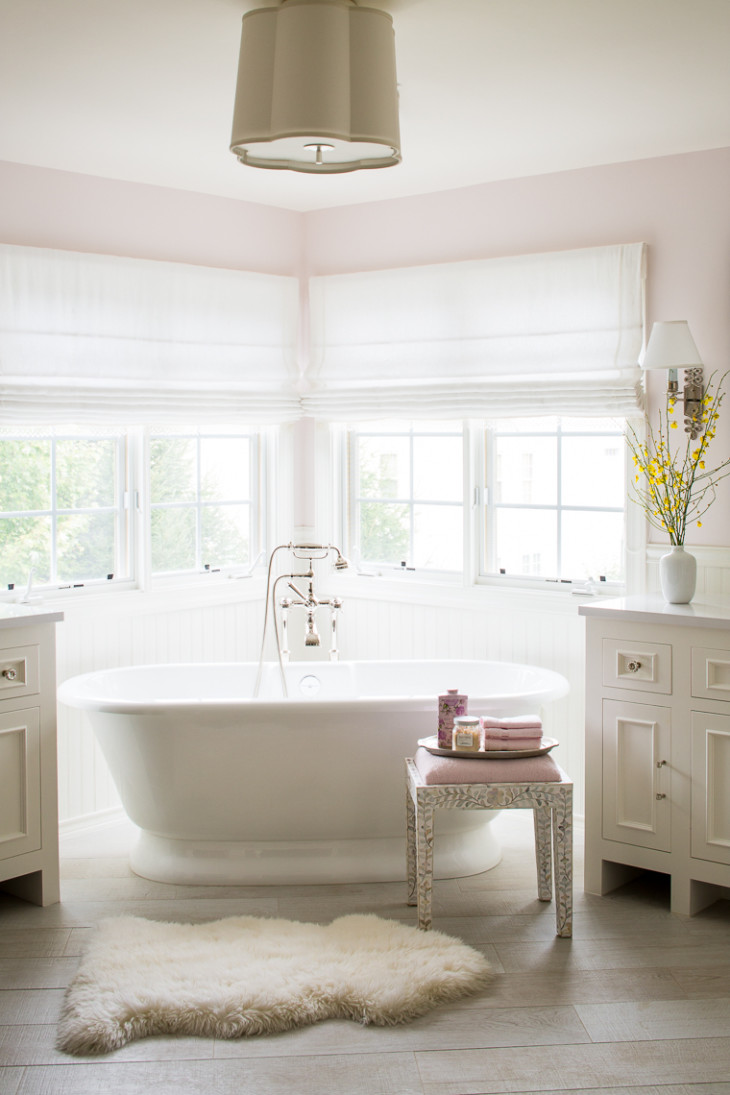 ---
 Interiors by Kathryn Ivey
---
Iván Meade – What qualities do you like to be present in your own residence?
Kathryn Ivey – I love to surround myself with things that I've brought back from trips or even items that transport me for a moment to a place I love or that is on my long wish list of places I hope to visit. It can even be an item that recalls a wonderful memory, such as a pair of lamps that belonged to my grandmother. Color plays an important role in my designs and in my own home. I love pairing unusual color combinations and adding interesting textures and finishes…it's the eclectic look that I'm always after.
---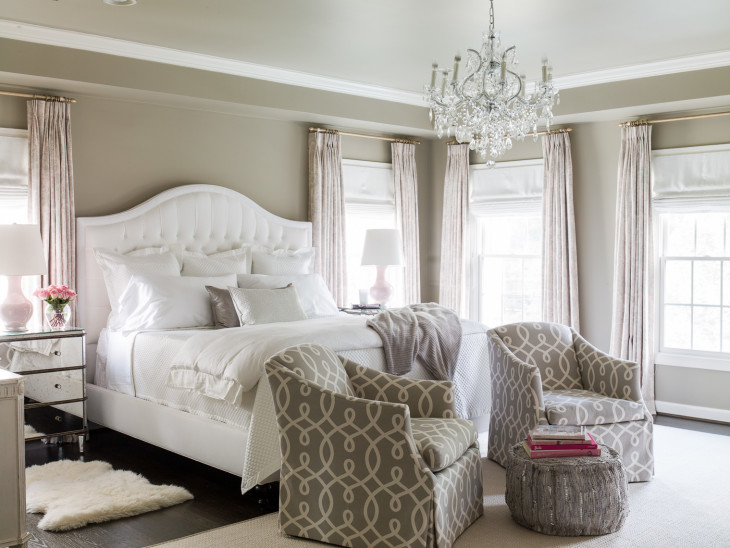 ---
 Interiors by Kathryn Ivey
---
Iván Meade – Are there any design rules that you love to disobey?
Kathryn Ivey – Oh yes! Of course proportion is an element of design that is very important, but occasionally I enjoy being a bit daring with proportion such as an oversized lamp or chandelier to really make a statement. I also love adding color or pattern to the ceiling…it's a "wall" that shouldn't be overlooked.
---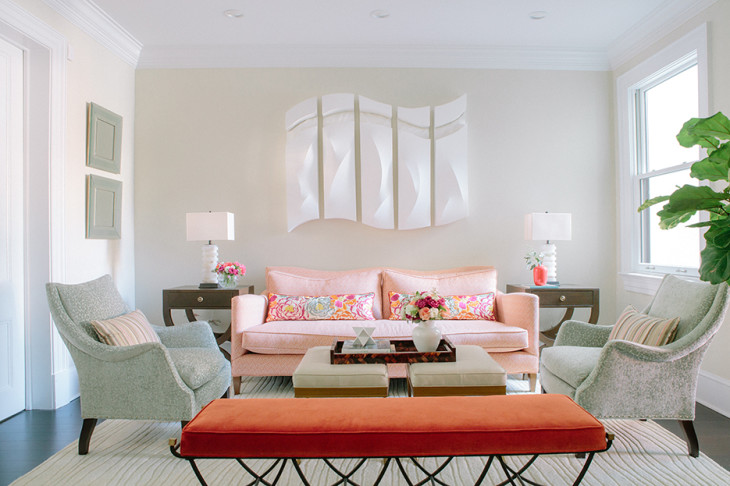 ---
 Interiors by Kathryn Ivey
---
Iván Meade – What project has given you the most satisfaction?
Kathryn Ivey – I just completed a full-scale renovation with a client who was entering a new season of her life. She decided to stay in her home but wanted to do a complete revamp and we designed the space to reflect her true personality and to help usher in this new season. It was a long project that did come to an end, but the results are ones that will keep on giving.
---
---
Interiors by Kathryn Ivey
---
 Iván Meade – What is the best advice you could give to somebody who is new in the world of design?
 Kathryn Ivey – Travel and ask questions. You can never underestimate curiosity both in the sense of seeing the world and all the beautiful objects different cultures create and offer to the design world, but also curiosity in asking how, why, what if?
For new interior designers, I can't recommend enough the idea of apprenticeships. Spending time working under a designer whom you respect teaches you so much about the interpersonal skills needed in this job. These skills can only be taught through hands-on experience and is of utmost importance in truly understanding your client and being able to provide a design that connects the client to the space.
---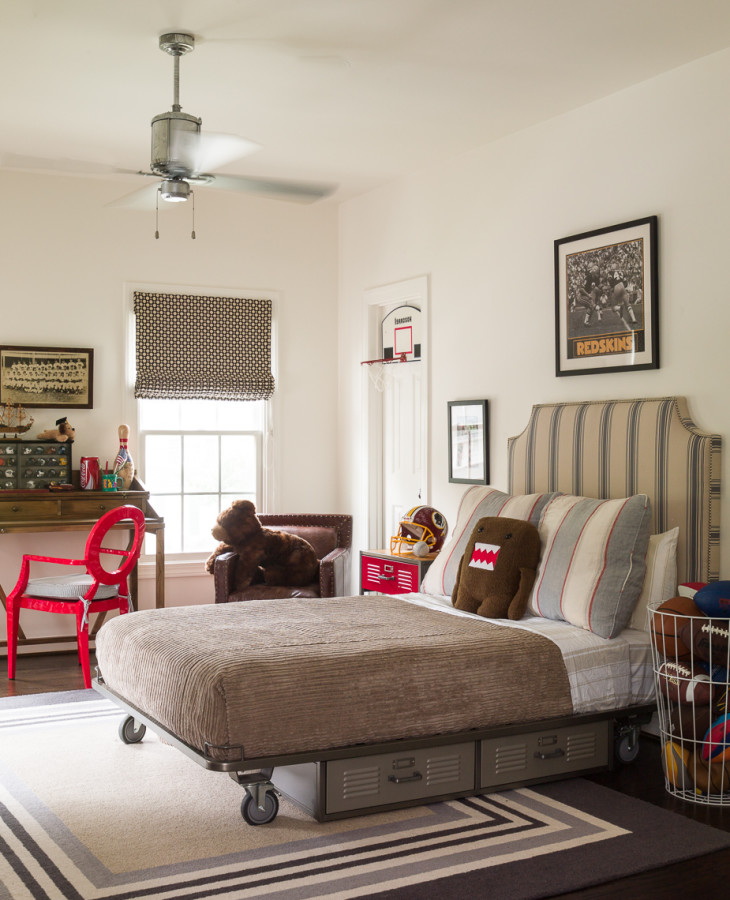 ---
Interiors by Kathryn Ivey
---
 Iván Meade – Browsing through your portfolio one can see that you are not afraid of colour. What is your favourite colour to design with right now?
Kathryn Ivey – Color for me brings life. It's hard for me to pick a favorite color…it's like asking a mother to pick a favorite child. However, right now I'm really exploring the use of paring bold, dark colors like deep navy with lighter colors such as blush pink. The contrasted saturations provide a beautiful, strong yet graceful combination.
---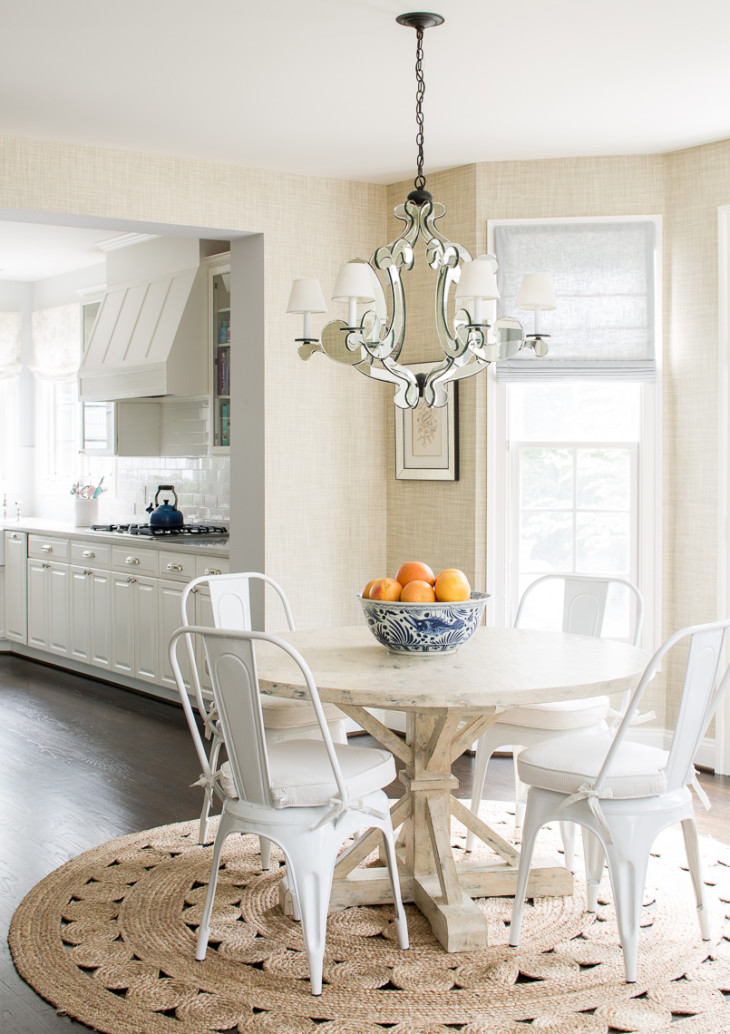 ---
Interiors by Kathryn Ivey
---
 Iván Meade – What does it feel like to be announced as one of Top 20 Young Designers in America?
 Kathryn Ivey – Honored. There are so many talented designers out there and to be showcased out of all the talent in my industry is one of the biggest honors I've ever received.
---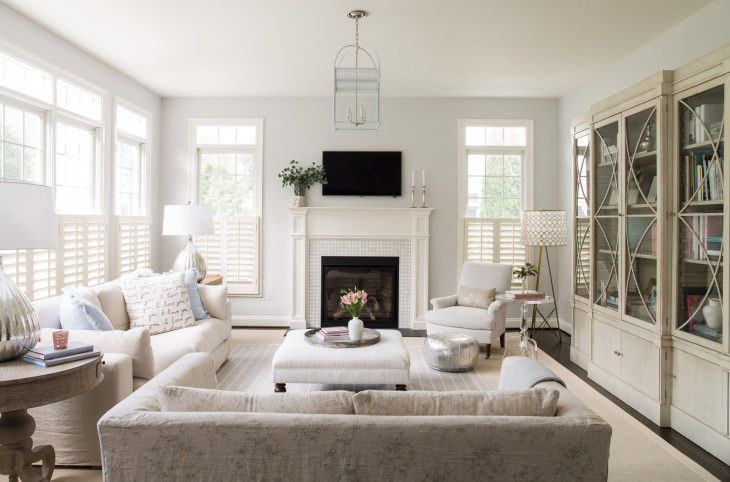 ---
Interiors by Kathryn Ivey
---
Iván Meade – What is your next design venture?
Kathryn Ivey – I'm currently living in Paris with my husband, who also has a never-ending creative mind. We both needed some time to step away from our normal routine to get re-energized and inspired. We usually start our day with a long walk along the Seine with our dog, Max, and this is where the ideas begin to brew. Walking is so important to creativity!
I'm in the process of beginning a project with him to explore in a visual way how spaces – ranging from cities, to neighbourhood, to interiors – can be designed to encourage the relational, the personal and the creative nature of people. We hope to answer the question, "how can good design positively facilitate relationships?" We are exploring through our travels and time in Paris spaces that reach this harmony between people and nature, people and their community, people and the sacred, people and beauty, etc. Stay tuned!
---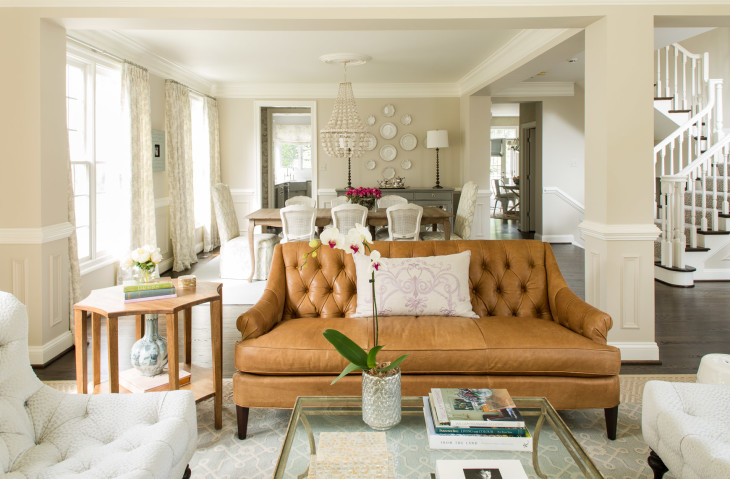 ---
Interiors by Kathryn Ivey
---
Iván Meade – Name 5 things you can't do without…
Kathryn Ivey – Coffee, chocolate, color, travel and my husband. I'm a fairly simple woman 🙂
---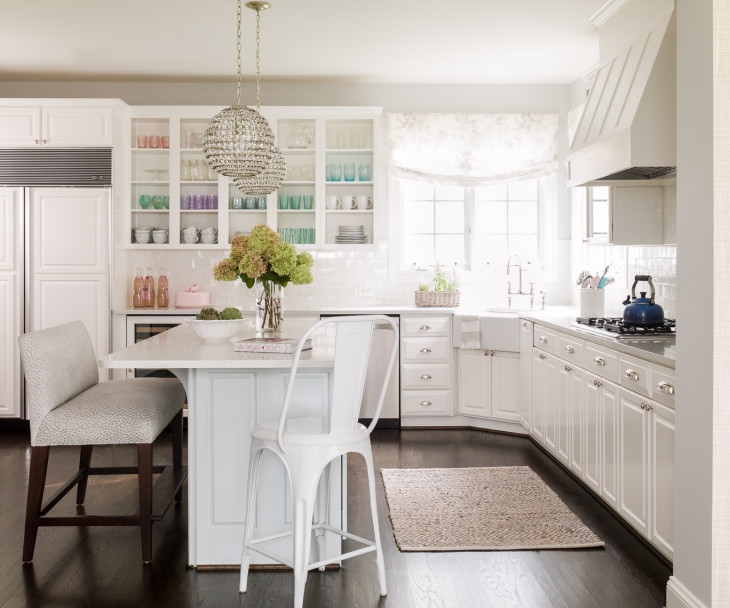 ---
Interiors by Kathryn Ivey
---
 Iván Meade – Lastly, you have already created a stunning body of work with many mediums and styles. What would you like your legacy to be?
 I've actually never really thought about what my legacy would be, but I think I would want it to be around giving life to others…that could be through my designs, how I relate to people, how I run my business, etc. Through everything I do, I hope to bring a vibrant sense of what is good, true and beautiful.
---
I Invite you to visit Kathryn's stunning body of work at her website