We are resurrecting a past idea from way back in 2008, but updating it with our newest picks for 2015.
Everyone loved our top flute selections for that year, and we would still stand by all of them – check them out here. But, for added selection, and to embrace more recent goings-on in the design world, please read on to get our top picks for 2015.
If you hurry, you may be able to toast with them tonight!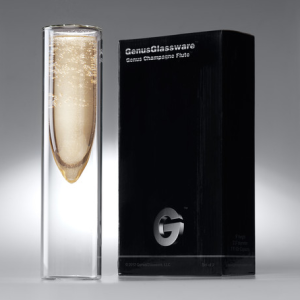 Genus Champagne Flute By Ward Long
This option gives the feeling of suspension in a sleek, modern way at a great price-point. Kudos on the packaging as well.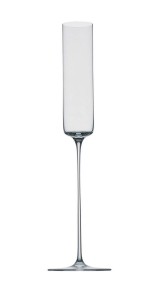 Coco Champagne Flutes by Rosenthal
I just love how tall and slender these beauties are. Just be careful when toasting – they are very fragile!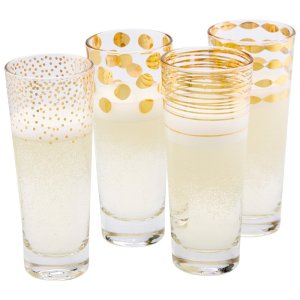 Celebration Champagne Glasses by Indigo
These fun glasses have a touch of gold (which we love) while the affordable price-point and stemless style makes them totally party friendly.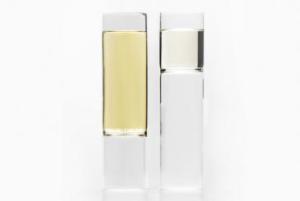 Revolution Champagne Flute by  FFerrone
Quite possibly my favourite, these flutes maintain the suspended effect, but still feel so clean-lined. Plus, you can use it either way-up for a smaller or larger portion of bubbly.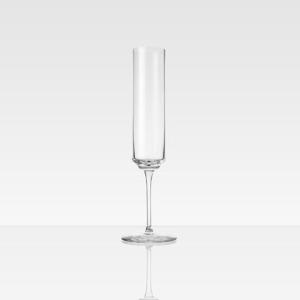 Champagne Glass 3 by Michael Anastassiades and Ilse Crawford
The stepped design of these gorgeous hand-blown flutes is the epitome of simple sophistication.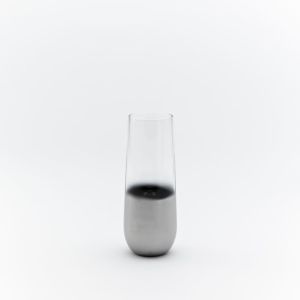 Metallic Ombre Glassware by WestElm
Another party-ready option with it's stemless design and very attainable price tag, this option gives a vintage-modern vibe reminiscent of being dipped in mercury.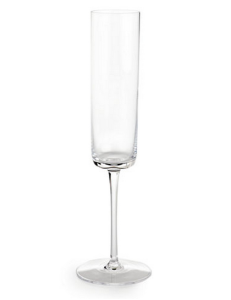 Modern Flute Champagne Glass by GlucksteinHome
For a simple, modern classic with the bonus of Canadian design this is a clear winner.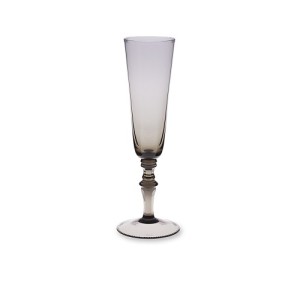 Champagne Flute in Smoke by Asprey
London knows class. This stunning option is more traditional (makes sense, since Asprey has been providing jewels and home goods to Londoners since 1781), but the smoke glass finish brings a modern twist.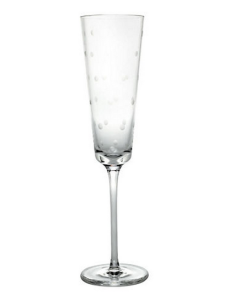 Larabee Dot Flute by Kate Spade
Kate Spade always achieves a fun, approachable style to her designs. The much-coveted designer doesn't disappoint with these flutes.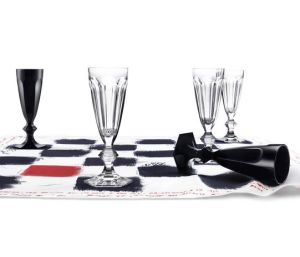 Harcourt Darkside by Philippe Starck for Baccarat
I think this is the most expensive option shown, but how could we resist this option by Philippe Starck. The Harcourt collection is the oldest in the Baccarat archive, originally designed in 1841. Starck took it in a new direction by re-releasing it in clear and black. Smart.
Which one would you like to toast with this New years?