---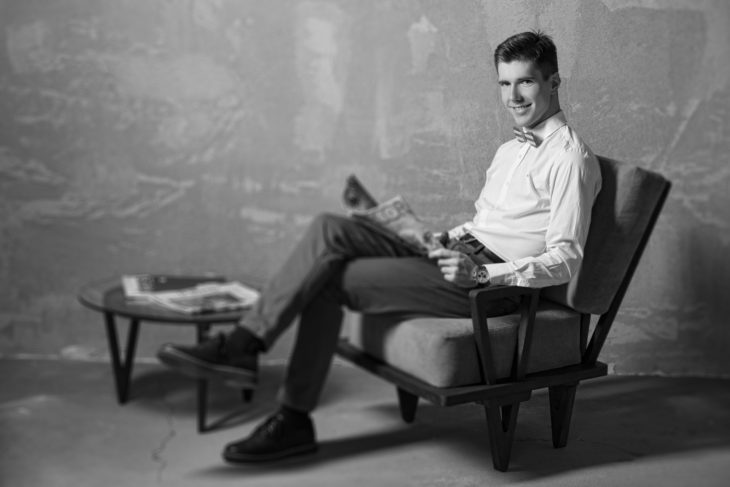 ---
---
Charlie Pommier is a very young and talented french architect/furniture designer.  All his life he has lived between Paris and Belgrade which has truly educated his keen eye for design.  With a degree and a masters of Architecture by the University of Belgrade and having the opportunity of working in some of the most prestigious architectural studios, he followed his dream and founded his furniture company under his eponymous name early this year.
Charlie Pommier furniture is classic in line, yet very contemporary in form.  A timeless proposal to his clientele to invest in pieces of good design with unmatched quality, and the flexibility to ship these pieces in a very economical and efficient way.   His pieces are memorable and unique.  They stand out in their own right.   Once you see a Pommier furniture piece, you know it is a Pommier piece.
With an understanding of our current, fast and modern way of living Pommier's design philosophy is to only produce solid wood furniture that is completely collapsable.  All his furniture pieces can be packed away when you need to move. Charlie Pommier believes that sustainable solid wood furniture is the future of furniture production, rather than wasting and buying a new piece every other year, your investment should be done only once and done correctly. Pommier's mission is to make well designed, comfortable, beautiful furniture that you can carry with you wherever you go.
I am very confident his name will soon be added to the lists of new and contemporary designers like Tom Dixon, Philippe Stack, Patricia Urquiola, Jaime Hayon, Antonio Citterio and more.  Pommier is starting strong, in his own right and with a very well thought out initiative that propose beauty, sustainability, practicality and style.
---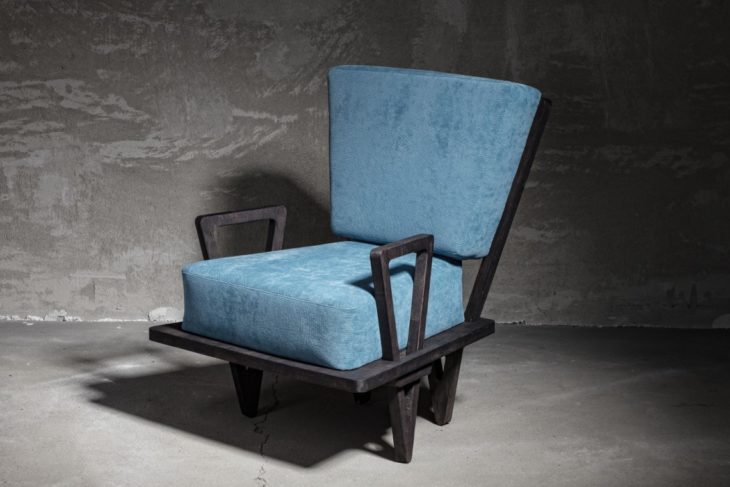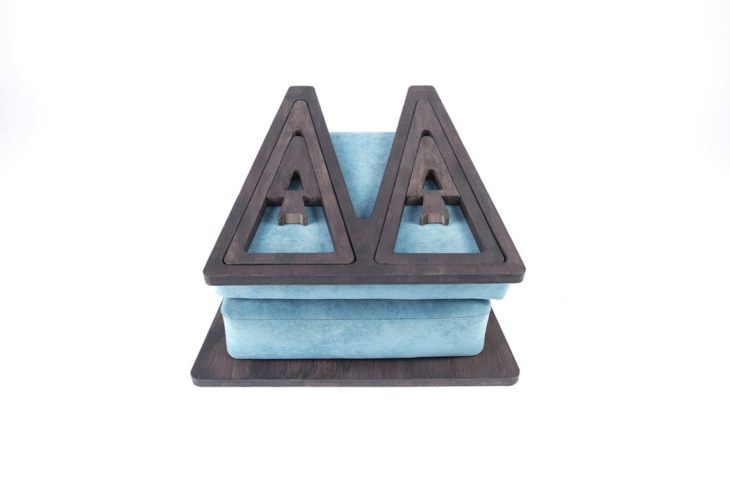 ---
Furniture Design by Charlie Pommier
---
Iván Meade – What was your first experience with design?
Charlie Pommier – When I was 3 years old I draw my first drawing. It was the interior of my living room. I'm very proud of that drawing. From the very beginning of my life I wanted to become an architect.
---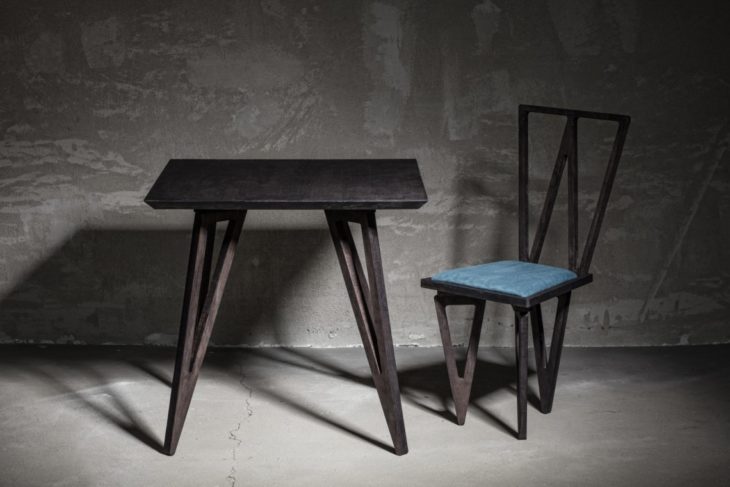 ---
Furniture Design by Charlie Pommier
---
Iván Meade – What is design for you?  
Charlie Pommier – Design is everything that surrounds us. Most of the people are busy with their daily routine and they don't pay enough attention to that.
---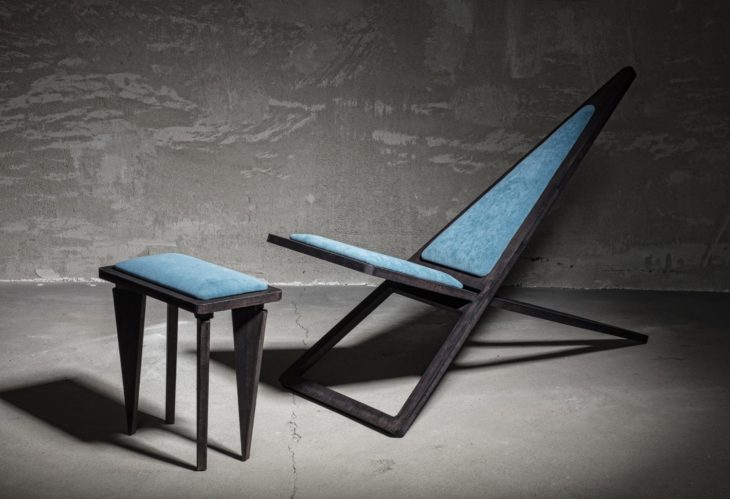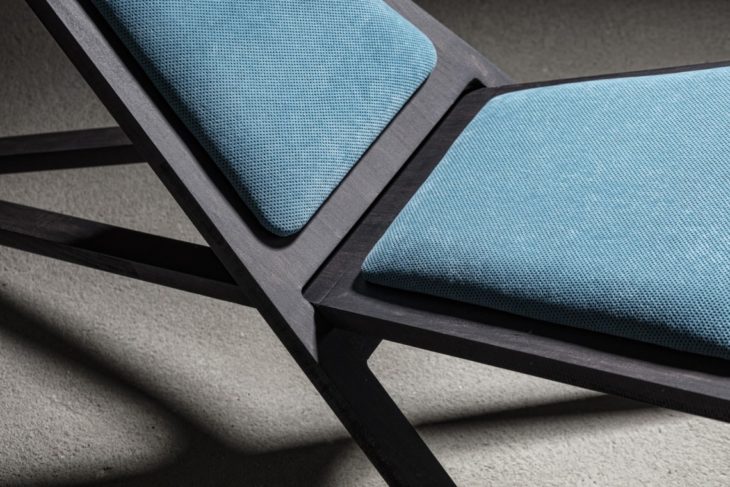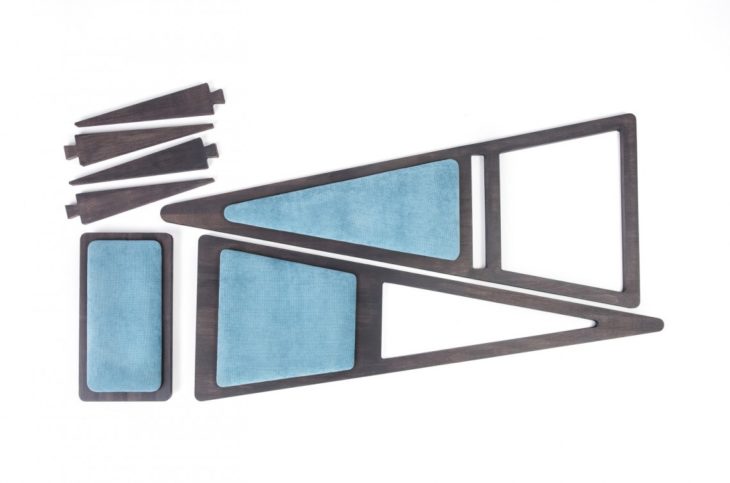 ---
Furniture Design by Charlie Pommier
---
Iván Meade – What do you think has more of an influence on your work, your personal lifestyle, the current trends in design, or nowadays your experience of living in a cities like Paris or Belgrade?
Charlie Pommier – Everything you mentioned has influence on my work. Living between Paris and Belgrade is living between two philosophy of living. Paris is beautiful, elegant, romantic and Belgrade is more social, people are more hanging with each other. I'm trying to combine these two philosophies in my furniture – elegant and beautiful furniture in which each person feels comfortable while talking with friends.
---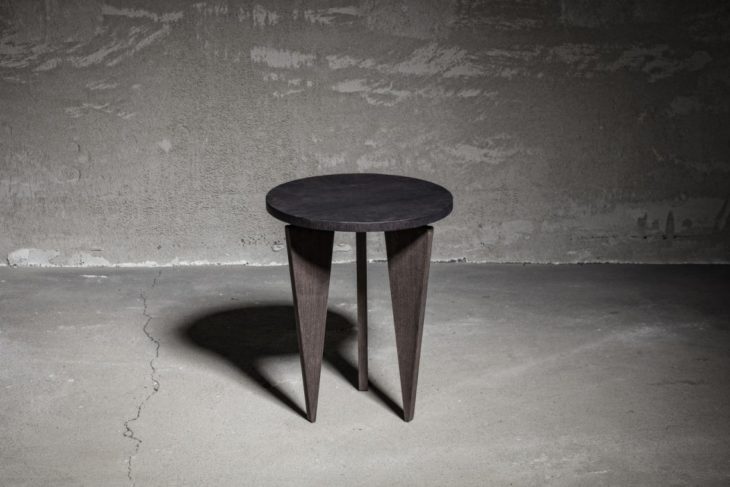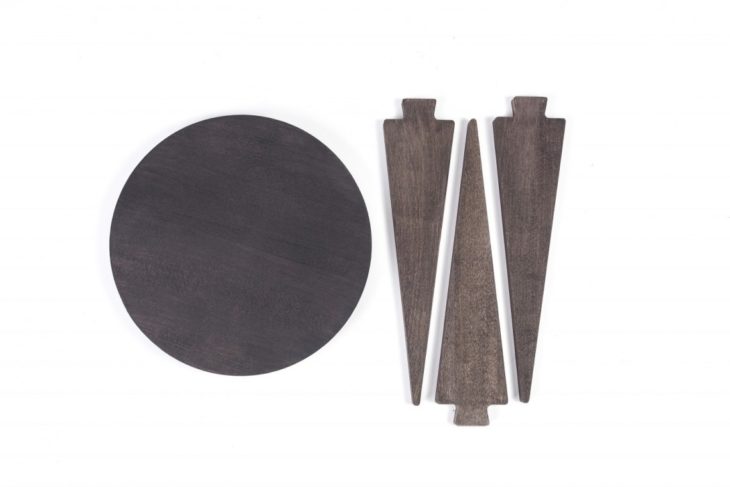 ---
Furniture Design by Charlie Pommier
---
Iván Meade – Your furniture pieces are very unique and memorable.  You have achieved something really difficult with the aesthetics of your furniture and that is to give them such a recognizable identity. Once people see your furniture pieces, they know you designed them. How do you achieve this? 
Charlie Pommier – Each person is different. By the person's style you can see his way of thinking. I'm always trying to be different and unique by converting simple shapes into furniture design.
---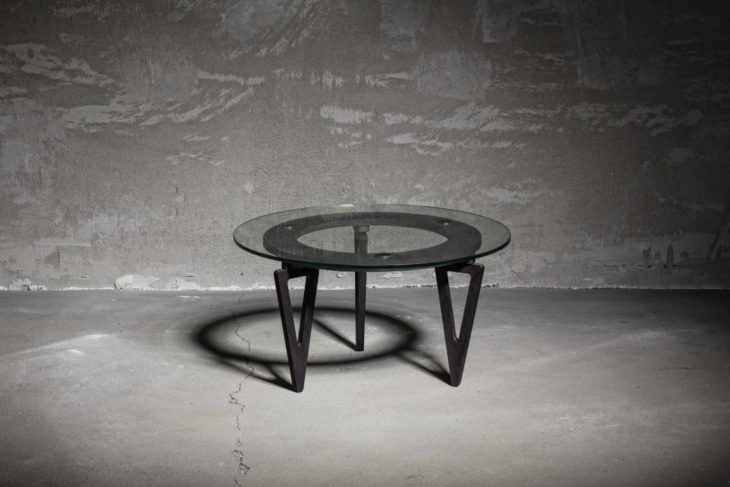 ---
Furniture Design by Charlie Pommier
---
Iván Meade –  As I mentioned before, your furniture pieces stand alone beautifully, but I believe that the complexity of the design is not only in the final form, but the fact that all the pieces disassemble for shipment and reassemble easily. The final pieces don't look at all that way when they are fully assemble; which make the pieces even more interesting – Why is this a priority to you? 
Charlie Pommier – I think that good furniture is a combination of 5 key segments:
·         Design
·         Quality
·         Practicality
·         Comfort
·         Stability
 Our life constantly changes and our needs with it. I'm trying to follow the needs of modern life and to make furniture accordingly. People are moving a lot and they have small apartments, so they need a furniture that will meet all their needs. All our pieces of furniture have assembling structure forming a nice shape when it's disassembled and can be put in a closet when you no longer need it. Also they're much more convenient when moving to another place.
---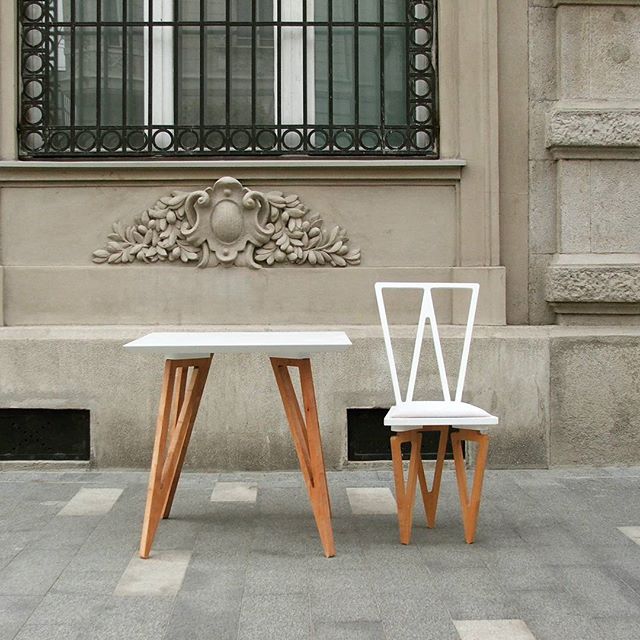 ---
Furniture Design by Charlie Pommier
---
Iván Meade – Why is important for you to be able to ship your furnishings worldwide?  
 Charlie Pommier – We want to have personal relations directly with our customers and to build trust between us. All our customers are special to us and that is why we left the possibility for customers to choose the finishing and material covering. We have over 100 available wood finishing options and more than 150 available coverings.
---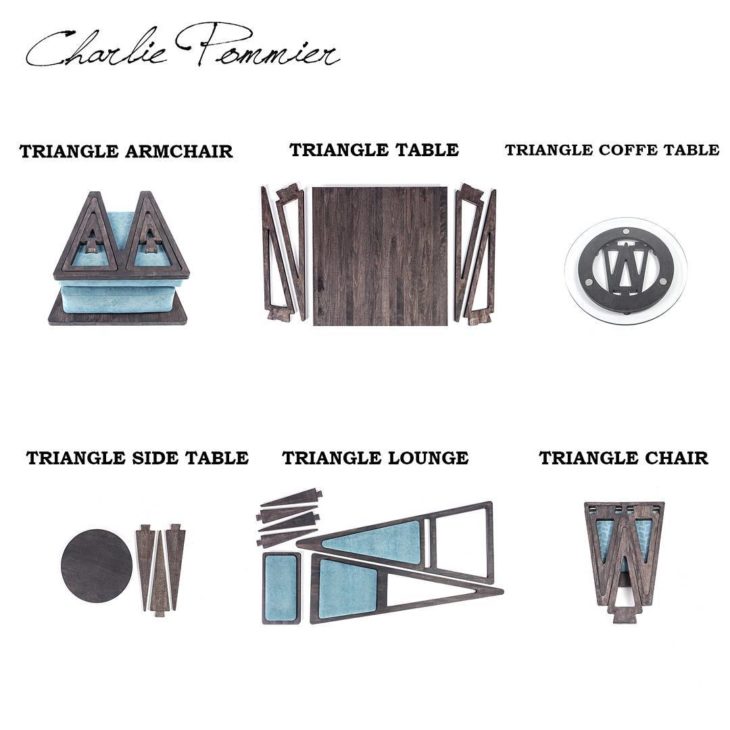 ---
Furniture Design by Charlie Pommier
---
Iván Meade – Another unique aspect about your furniture pieces is quality – We have seen companies like Ikea with reasonably well designed pieces at an affordable price, and one of the reasons they are affordable is the fact you as an end consumer have to assemble them.  I find your approach to quality is different, rather than buying a piece that is just functional, you are proposing pieces that are memorable, with parts well built, and beautiful finishes, but with the ease to ship.  How will you explain to the end user the difference with your pieces?
Charlie Pommier –  High quality is one of the most important thing to us. All our pieces are handcrafted and we're paying a lot of attention to detail. Also unlike big companies like Ikea we have direct relations with our customers. They can choose final treatment that will best fit into their interior.
---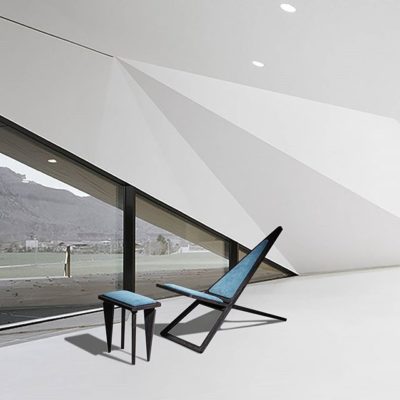 ---
Furniture Design by Charlie Pommier
---
Iván Meade – What is your current favourite material, and why?
Charlie Pommier – Solid Wood. Sustainable furniture is also one of our priorities. For our furniture we use only the best available natural materials such as solid wood, leather, and glass.
---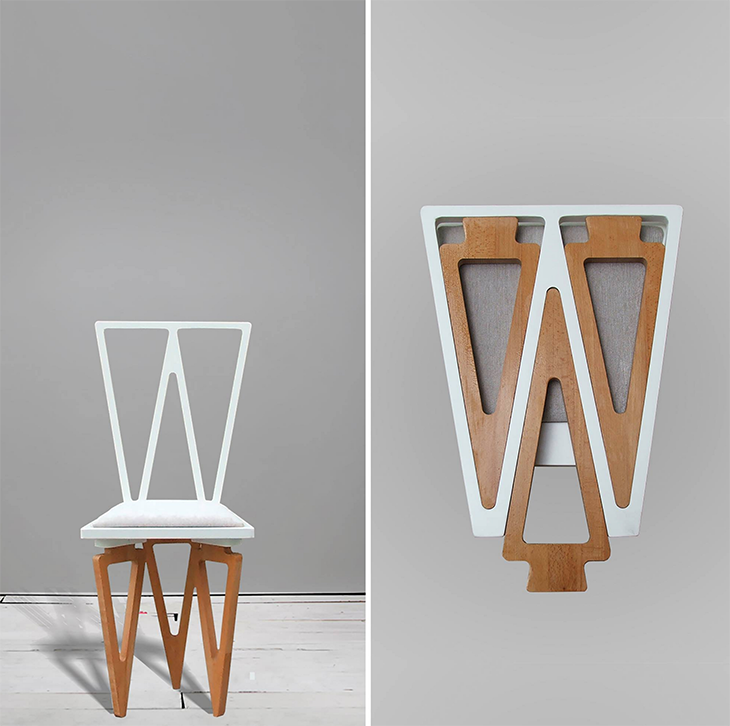 ---
Furniture Design by Charlie Pommier
---
Iván Meade – What is the best advice you could give to somebody who is new in the world of design?
 Charlie Pommier – Be unique and be patient. 
---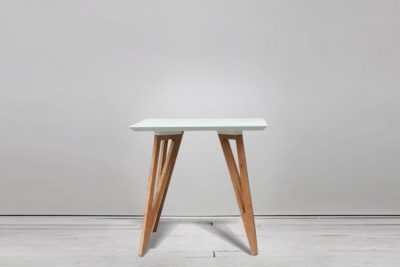 ---
Furniture Design by Charlie Pommier
---
Iván Meade – 5 things you can't live without?
Charlie Pommier – Love, freedom, air, friendship and a pen.
---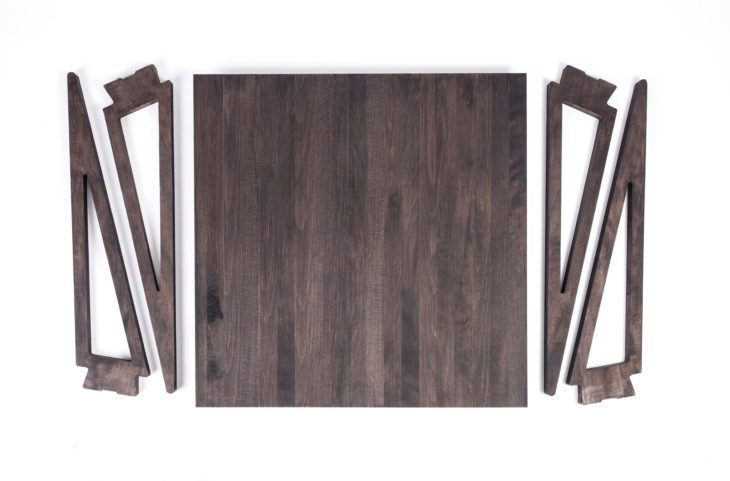 ---
Furniture Design by Charlie Pommier
---
Iván Meade – In your opinion, what is the most beautiful object you have ever seen and why?
Charlie Pommier – The ball. Mathematically and aesthetically perfect. Simplicity is a form of elegance.
---
 Iván Meade – What is next for Charlie Pommier?
Charlie Pommier – I'll do my best to produce well designed high quality furniture.
---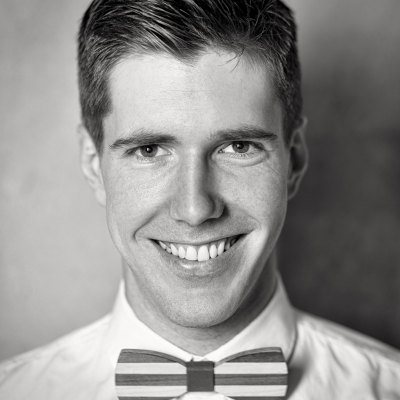 ---
---
Iván Meade –  Lastly, you have already created at a very young age a stunning body of work.  What would you like your legacy to be?
 Charlie Pommier – I would like to be remembered for my work. I think that good design is timeless.
---
I invite you to visit Charlie Pommier website and support this young talent: