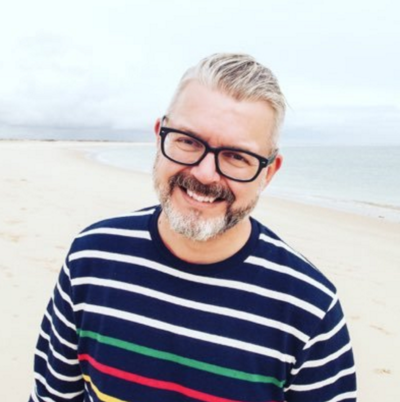 ---
Arren Williams
---
For this In Conversation series we had the pleasure to talk with Arren Williams who is without a doubt one of the most recognized stylists and trendsetters in Canada.  You probably have seen his work the National Post, House & Home or as a guest expert on Citytv's CityLine, HGTV as well as on ABC 7 News in Chicago.   He also has the styling of the home department at the Hudson Bay under his belt.  Arren really revolutionized Canadian style and brought a much needed contemporary aesthetic during his term at this long time standing Canadian institution.  
Arren is one of those people that just has a natural eye to find beauty.  He can discover gems where nobody can see them, but at the same time he can also see the next trends in the market, and make the most wanted piece of the season. A real King Midas of design.
---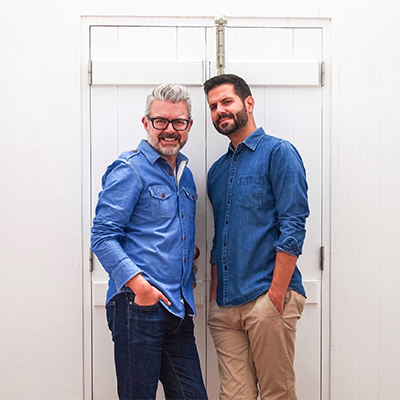 ---
Arren Williams & David Pimentel
---
Last year, Arren decided to take a sabbatical year with his life partner David Pimentel and moved to Portugal.  Once in Portugal, their creativity could not be stopped.  I guess creativity can not put to rest when there is so much of it.  In Arren's own words – "I love the idea of taking something traditional, showing it in a contemporary setting and giving it a whole new life."  With this mantra he and his life/creative partner created Casa Cubista, a new online temple of design.
Supporting artisans, and actually creating beauty with their own bare hands, Arren and David have showed the design community what good and ethical design is all about.
---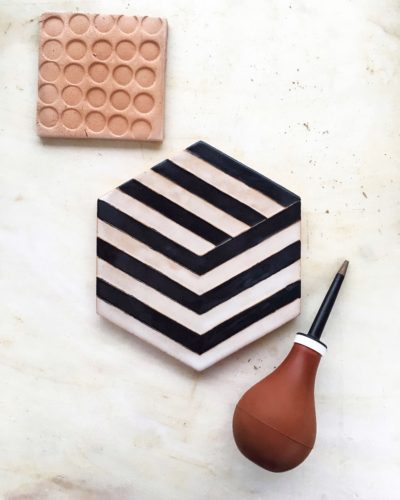 ---
---
Iván Meade – What was your first experience with design?
Arren Williams – Happily tagging along with my grandmother as a child to jumble sales and antique markets, where I learnt to bargain and started to understand design and style. I started collecting Art Deco at the rather young age of 12.
---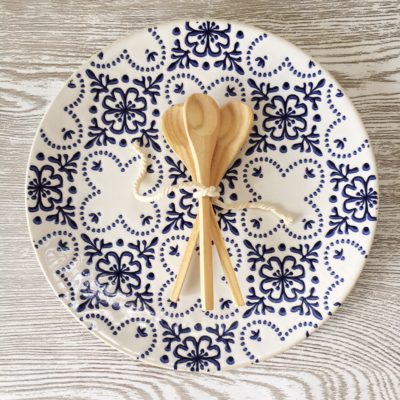 ---
---
Iván Meade – What is design for you?
Arren Williams – Well, design surrounds us. I think it's important, especially these days, to really connect with the things you bring into your home. Design has become much more meaningful, and thankfully less about 'stuff'.
---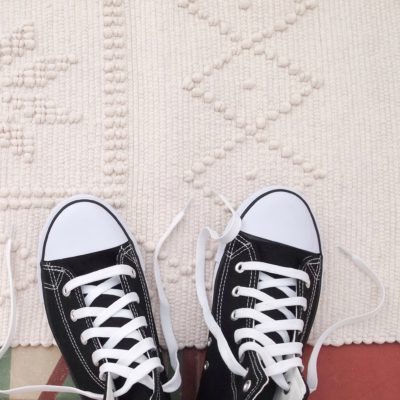 ---
---
Iván Meade – You are currently the co-founder of Casa Cubista, along with your husband, David Pimentel – For our readers who do not know Casa Cubista, what is the story behind this design house, and what is your roll in Casa Cubista?
Arren Williams – I decided to join David on his sabbatical year and we hatched a plan to come to Portugal for an experience as far away from our regular life in Toronto as possible – It was time for an adventure! We're based in the Algarve, Portugal's southern coast, and of course, as soon as we arrived we started discovering all of this wonderful traditional craft which hadn't really been seen outside of the country. So, the idea was to present the things we find and make in a contemporary light, to give them a whole new point of view. As the project has grown (and it's still growing) our we've started collaborating with more and more craftspeople on product – It's really very creatively satisfying for me, especially since I style and shoot all of the photography for Casa Cubista.
---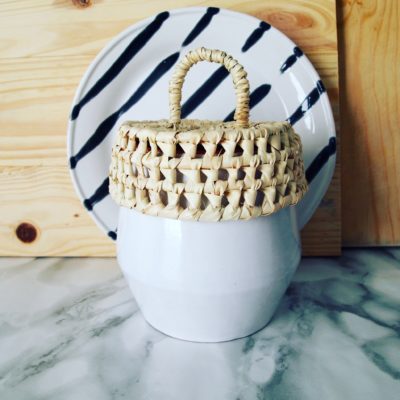 ---
---
 Iván Meade – Your current design direction for Casa Cubista is very fresh, of course on trend, but still with an appreciation to use natural materials that have a hand-made/artisanal feel to it – What makes a design object memorable for you? 
Arren Williams – Luckily for us we actually get to meet and work with the makers and craftspeople themselves, which of course makes them memorable, so it's about communicating that story as well as possible, as well as really honouring the honesty and simplicity of the designs themselves.
---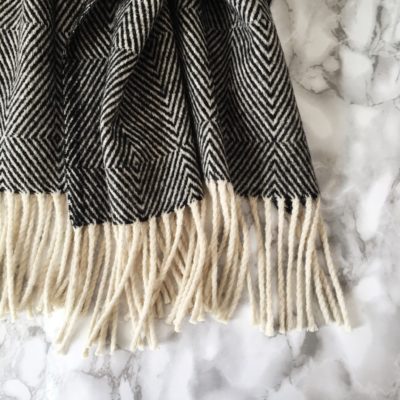 ---
---
Iván Meade – What is your current favourite material, and why?
Arren Williams – Other than the terracotta we work with on the tiles, I have to say cork! We've just started work on a cork pendant light fixture. I can't wait to see how it turns out.
---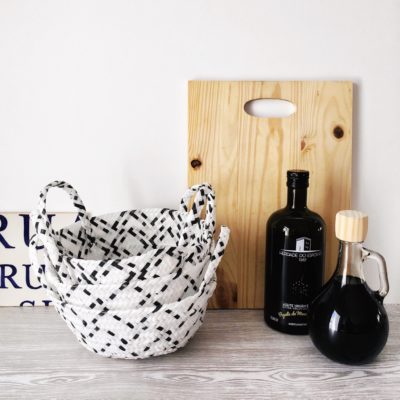 ---
---
Iván Meade – What is the best advice you could give to somebody who is new in the world of design?
Arren Williams – Goodness, that's a tough one. I think learn as much as possible, understand the why's and wherefore's, the history behind design. Then work hard to train your eye and to have an educated point of view. You need to be able to add something thoughtful to the conversation around design.
---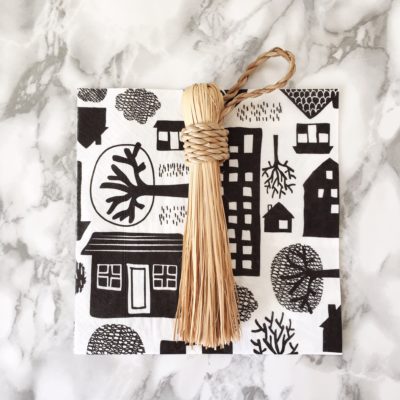 ---
---
Iván Meade – What do you think has more of an influence on your work, your personal lifestyle, the current trends in design, or now-a-days your experience of living in a different country like Portugal?
Arren Williams – It's really living in Portugal, and understanding that things take time. Our tiles take more than three weeks to make, no matter whether we're making one or one hundred. so being patient is key. Luckily the weather is usually wonderful, as is the local wine, so that definitely helps.
---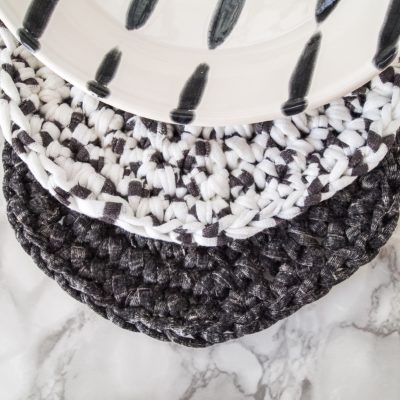 ---
---
Iván Meade – Your Instagram account is definitely one of my favourites, everything you post is fun, and a great window to your lifestyle.  What is the best part of your day and why?
Arren Williams – Thanks so much! It's great to be able to share what we get up to with friends around the world. The best part of my day though is David and I walking our whippet Spot, and watching the sunset over the ocean.
---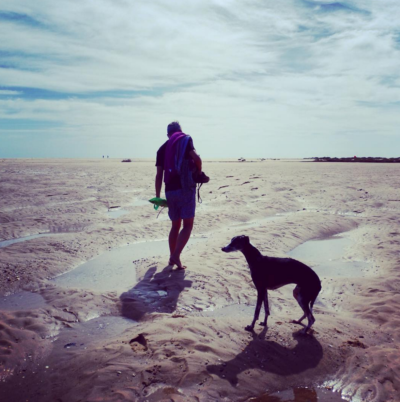 ---
Iván Meade – 5 things you can't live without?
Arren Williams – My husband, our dog, a sense of humour, good wine, sun.
---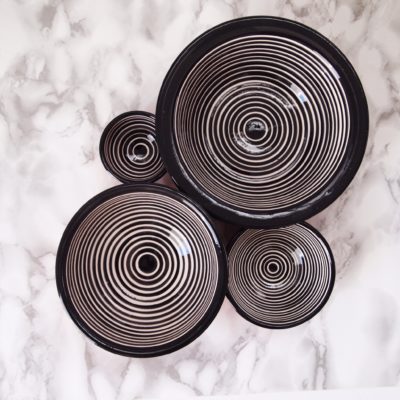 ---
---
Iván Meade – What is the main element that in your opinion, any home should have?
Arren Williams – A soul from bringing things into your house that are meaningful to you.
---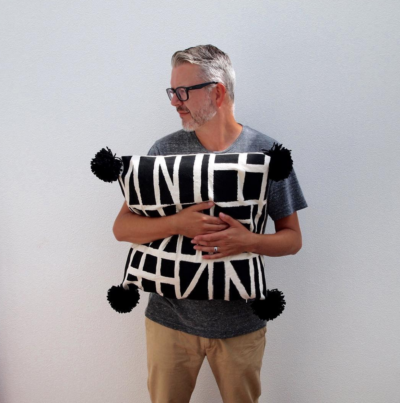 ---
Arren Williams
---
 Iván Meade – In your opinion, what is the most beautiful object you have ever seen and why?
Arren Williams – A Brancusi sculpture. I love the streamlined, polished beauty of his work paired with the sometimes rough and rustic plinths that he set them on.
---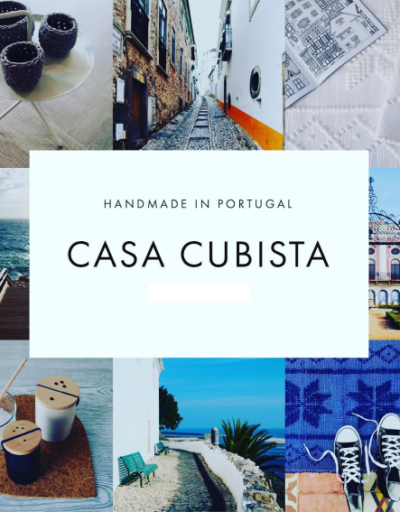 ---
---
 Iván Meade – What is your favourite project, and why?
Arren Williams – Usually whatever I've currently thrown myself into, so definitely Casa Cubista.
---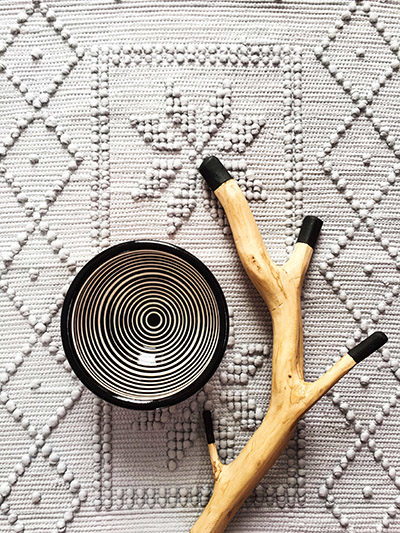 ---
---
Iván Meade – Living in Portugal must be an incredible experience – What is your favourite part about living there, and what do you miss about living in Canada?
Arren Williams – The weather, the food, the quality of the light and the wonderful new friends we've made there. And then for Canada, other than tacos, I definitely miss our friends and family more than anything – Thank heavens for FaceTime!
---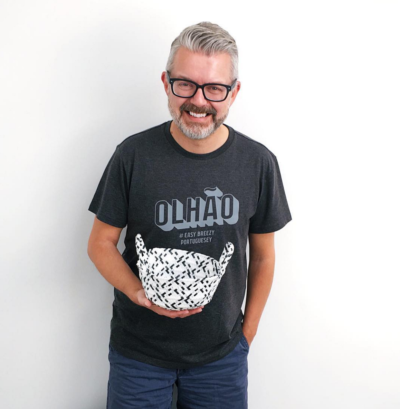 ---
 Arren Williams
---
Iván Meade – Lastly, you have already created a stunning body of work.  What would you like your legacy to be?
Arren Williams – That's a very grand question. I really would just like to be remembered for being a nice guy!
---
I invite you to visit Casa Cubista and support beautiful handmade design by a very nice and creative guys!