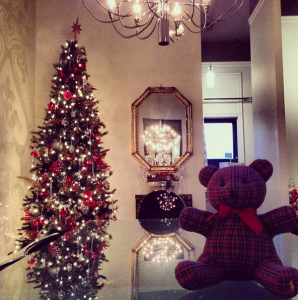 Your resident Christmas fanatic has returned… I've covered suggestions on how to get into the holiday spirit using your sense of hearing with my breakdown of holiday songs, but taste is arguably one of the best of our senses to use over the holidays.
With the colder weather arriving, what better way to embrace the flavours of the season than to cozy up to the fire with a warm beverage? Enjoy my top hot holiday drinks, and let me know what your favourites are in the comments below!
OK, so I'm fanatical about a few things in addition to Christmas, and tea is one of them! Although my personal favourite is black tea, I actually do have a couple of alternatives to recommend for those who enjoy herbal and green teas…
Murchie's – Christmas Tea (Black)
"Murchie's Christmas Tea is a seasonal favourite; the perfect blend of rich black tea with the essences of oranges and spices. For several decades, many family celebrations have included Murchie's Christmas Blend Tea as part of their holiday tradition." – Muchies.com 
Silk Road – Candy Cane (Herbal)
"Tea of Rosy Cheeks & Winter Cheer", this delightful tea is minty with a hint of rose flavours – it's truly unique and quite delicious! Ingredients include peppermint, hibiscus and pink peppercorns.
David's Tea – Sugar Plum Forest (Rooibos)
"Whether you're out sledding or just doing some holiday shopping, there's no better way to stay warm and cozy than a piping hot mug of tea. And this tartly fruity, lightly spiced blend is the perfect winter companion. Just one sip and you'll have visions of sugar plums dancing in your head. Not to mention apple, hibiscus, ginger and warm winter spices. It's the perfect shot of warmth on a chilly winter day." – Davidstea.com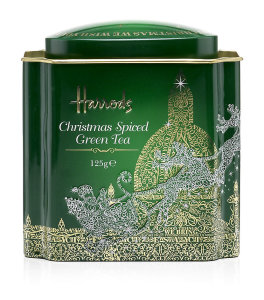 Harrod's – Christmas Spiced Green Tea
"A delicious alternative to a classic cup of tea, this loose leaf green tea has been flavoured with blackberry, cinnamon, orange peel, ginger and Christmas cookies for a festive take on your daily brew." – Harrods.com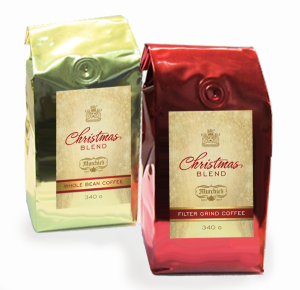 Murchie's – Christmas Blend (Coffee)
If I'm being honest – I hate coffee. BUT, I know friends and family (you know, normal people, who actually like it) love this blend from Murchie's!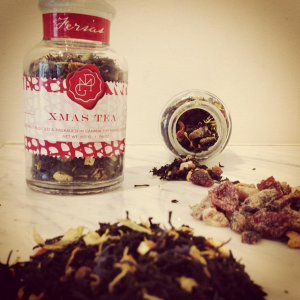 Meade Design Group – "Ferias" Egg Nog LatteDuring our experimentations to develop our own line of tea (pictured above), we discovered that if you mix a half cup of tea, with a 1/4 cup of milk and a 1/4 cup of frothed eggnog, you can create the most delicious Ferias Egg Nog Latte – The balance in flavours is truly an experience you need to try.
Snow Apple Spiced Toddy
I will admit that I have not tried this before, but after reading this Apple Cider alternative recipe, I feel like I need to go try it right now!
image via viroquafood.coop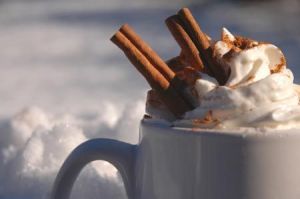 Polar Bear – Spiked Hot Chocolate
This a personal favourite of mine over the holidays. It's a super easy drink too, simply mix the following ingredients and top with whipped cream (and sprinkle with some cinnamon if you want to get fancy) – yum!
– 1 oz. Creme De Menthe
– 1 oz. Bailey's
– Hot chocolate (4-5 oz. depending on your mug)
image via gomighty.com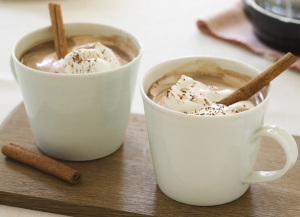 Classic Christmas Morning Coffee – Spiked
I may not be a coffee drinker, but I can vouch for my family when I say that a simple fresh mug of your favourite coffee made with Bailey's (instead of your usual cream) and a sprinkle of nutmeg is a definite must on Christmas morning!
image via trendir.com