---
---
Jeff Andrews
---
Jeff Andrews works flawlessly with an amazing balance of rustic, modern and classic elements to create spaces that embrace his client's personality and style. His spaces are warm and comfortable with layers of textures, forms and patterns that create an incredible and completely liveable ambiance.
On top of being featured in an endless list of press (including Architectural Digest, Elle Décor, and Better Homes and Gardens to name a few), he has received high praise from A-Listers such as the Kardashian family, Ryan Seacrest and Michael C. Hall, all raving about how well Jeff had interpreted their style and how personable he is. He has worked on projects internationally as well as locally, near his L.A. based firm.
Andrews began his career as a dancer, than choreographer and eventually was involved in everything to do with a production, including set-design. This foray piqued his interest and after he decorated his own 1920's duplex, he was hooked on interiors. It is his past as a dancer that influences his primary focus when it comes to designing a space: movement. I think this is a brilliant word for an element of a room. It's that sort of seen but unseen layer that really connects a space. From the path your eye takes while taking in a space, to the physical ability to move, to the life a room takes on, it's all 'movement'. It is Jeff's own philosophy that a room should never really be considered 'finished' or 'complete'; it should be in continual motion, little tweaks here and there when the mood strikes, or subtle updates as time goes on. It should move and live with you.
 A unique perspective on design indeed, and I cannot wait to learn more about it. Please read on to get in on the conversation…
---
Iván Meade – What was your first experience with design?
 Jeff Andrews –First let me thank you for the amazing introduction! I am beyond flattered. The idea of "the big picture" has always fascinated and interested me so in that respect design has always been a part of my life. My first professional interior design experience was with my now good friend Eleanor Mondale. She hired me to "style" a recently purchased home and I ended up designing the entire house. It was an a-ha moment for me for sure. Through the process with her, and her encouragement and trust, I found the courage to trust my design sense and aesthetic and pursue it as a career. We have since worked on homes in New York, South Hampton and Minnesota. Not bad for a rookie!
---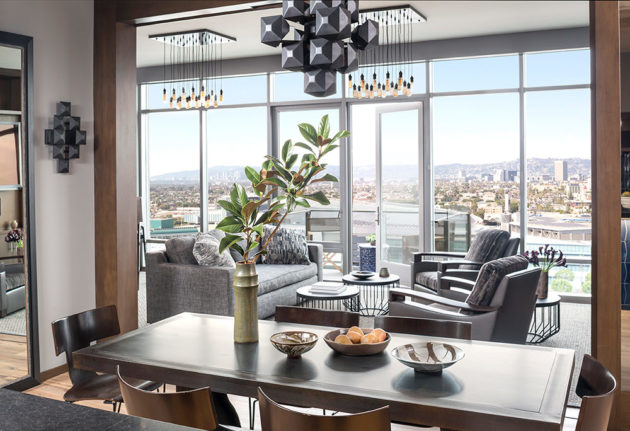 ---
Interiors by Jeff Andrews
---
Iván Meade – Who or what has influenced your style?
Jeff Andrews – I have been (and continue to be) influenced by so many things. Amazing master designers like Billy Haines, David Hicks and Andre Putman have definitely inspired me. More contemporary designers like Barbara Barry, Kerry Joyce and Roy McMakin have continued to influence me on different levels. I would have to say that I am most influenced by people of talent and taste that have lived a life of style that we most of us can only dream of and learn from…Yves Saint Laurent, Rudolph Nureyev and Coco Chanel to name a few. It is all about pulling bits that inspire you most and making them your own in design that make it a personally rewarding experience.
---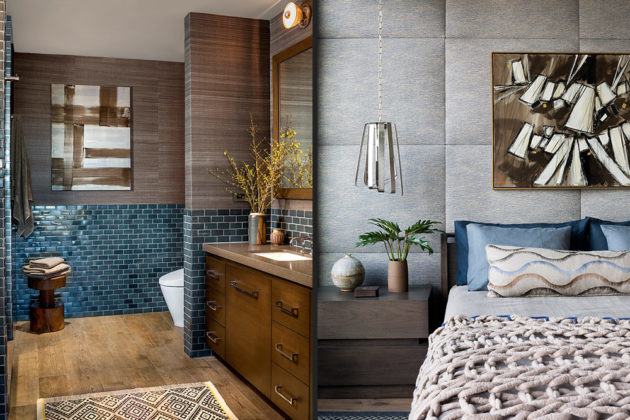 ---
Interiors by Jeff Andrews
---
Iván Meade – You have accomplished something very unique in the interior design world; creating a strong, extremely well recognized and beautiful signature style – In this same manner however, your style keeps evolving – How or where do you find your inspiration?
Jeff Andrews – Well first of all thank you! that is quite a compliment. I am majorly inspired by life in general. The lives of my clients, their needs and dreams of the perfect home keep me at the top of my problem solving, people pleasing, creative best. I feel that my personal style is a constantly evolving process that is fuelled by approaching each project with new eyes. If you trust yourself, your true creative eye will never let you down.
---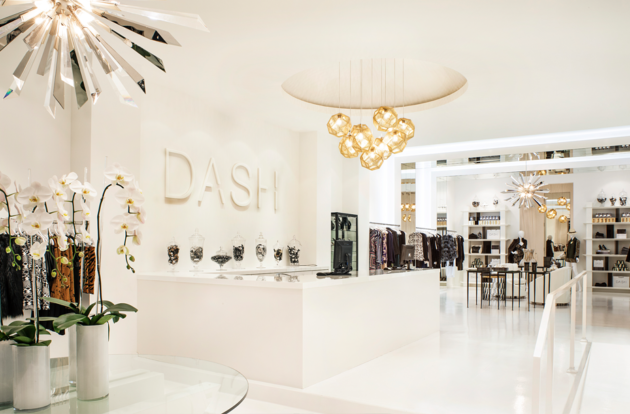 ---
Interiors by Jeff Andrews
---
Iván Meade – You have had the opportunity to work with many well-known clients such as Kardashian family, Ryan Seacrest and Michael C. Hall; is there anyone that you haven't worked with, but would like to?
Jeff Andrews – I have had some amazing clients! Celebrity does not make them better though. The advantage is that people get to see the work. The process is really quite the same in that there is a client/designer trust that has to be developed early in the relationship. The collaborative process has always been a big part of work for me. I think there is some divine path that leads me to the people I am supposed to work with and learn from. I can't say that there is a particular person I am dying to work with. I love the journey I am on and time will tell….
---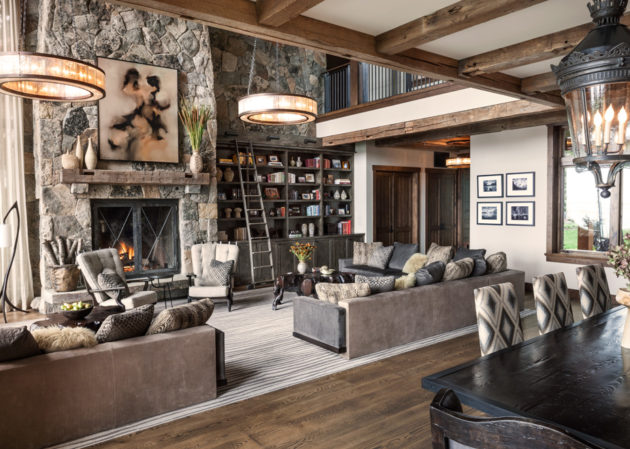 ---
Interiors by Jeff Andrews
---
Iván Meade – Do you ever get star-struck when meeting these clients for the first time?
Jeff Andrews – Not really star struck. Sometimes it is difficult at first to separate the public persona or character from the real person. That fades fast. It is a very personal process when you are working on and in someone's home. The process and progress quickly becomes the main priority. And as I said before the trust is key.
---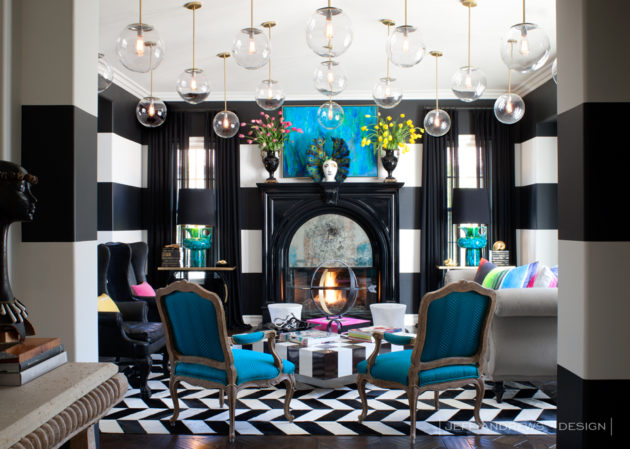 ---
Interiors by Jeff Andrews
---
Iván Meade – What is the most practical thing you own and what is the most rare?
Jeff Andrews – The most practical has to be a tape measure. Proportion is so important to me and at times my most challenging detail. I have worked with a few basketball players and let me tell you that design is a challenge on a completely different level with very tall people! The most rare.
---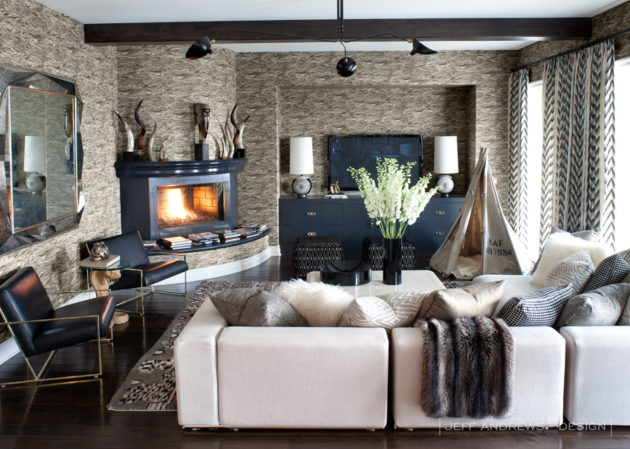 ---
Interiors by Jeff Andrews
---
Iván Meade – Browsing through your portfolio one can see that you have worked in Italy as well. How was your experience working in Europe?
Jeff Andrews – Amazing! For furnishing the home we shopped at vintage stores in Milan, London and Rome…I mean what could be better?
---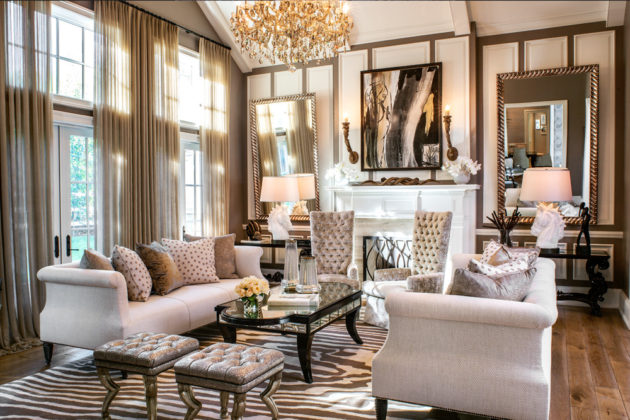 ---
Interiors by Jeff Andrews
---
Iván Meade – What are you excited about right now in the world of design?
Jeff Andrews – I am excited about the possibilities. The economic restraints have made people more creative and more responsible about design. It is not really about how much money you have but what you do with it. Sometimes with large budgets people get lazy and predictable. I am most excited about what the future will hold for me in design. I have never been more motivated!
---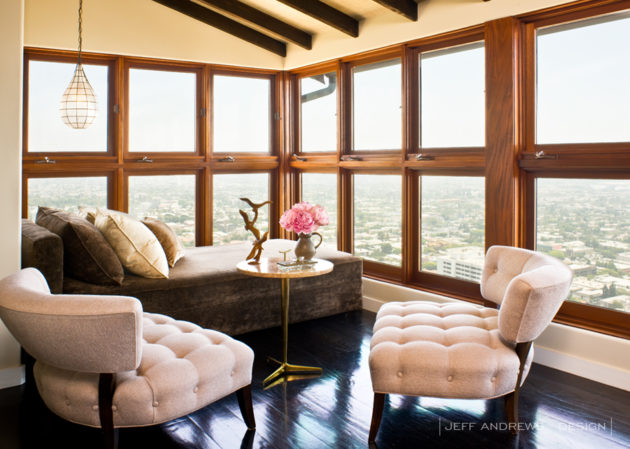 ---
Interiors by Jeff Andrews
---
Iván Meade – What does it feel like to be announced as one of Top 20 Young Designers in America by Traditional Home?
Jeff Andrews – The fact that you said "young" designers makes me feel amazing! Seriously, to be at the top of any designer list is such an honour for me. Traditional home is a great platform for designers and the new Tradhome is the future of on line design inspiration. It embraces the New Traditional design style that is rooted in tradition yet entirely void of rules and open to interpretation based creativity and lifestyle. I am proud to be a part of it!
---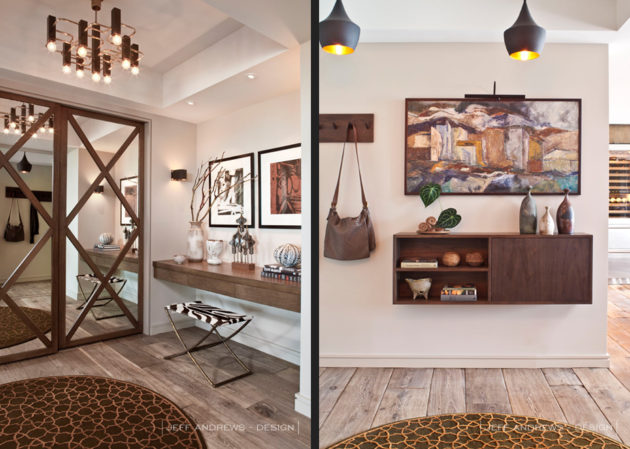 ---
Interiors by Jeff Andrews
---
Iván Meade – Lastly, you have already created a stunning body of work with many mediums and styles, what would you like your legacy to be?
Jeff Andrews – Interiors that have movement, a voice and will last the test of time.
---
I invite you to visit Jeff Andrew's website and social media at: