---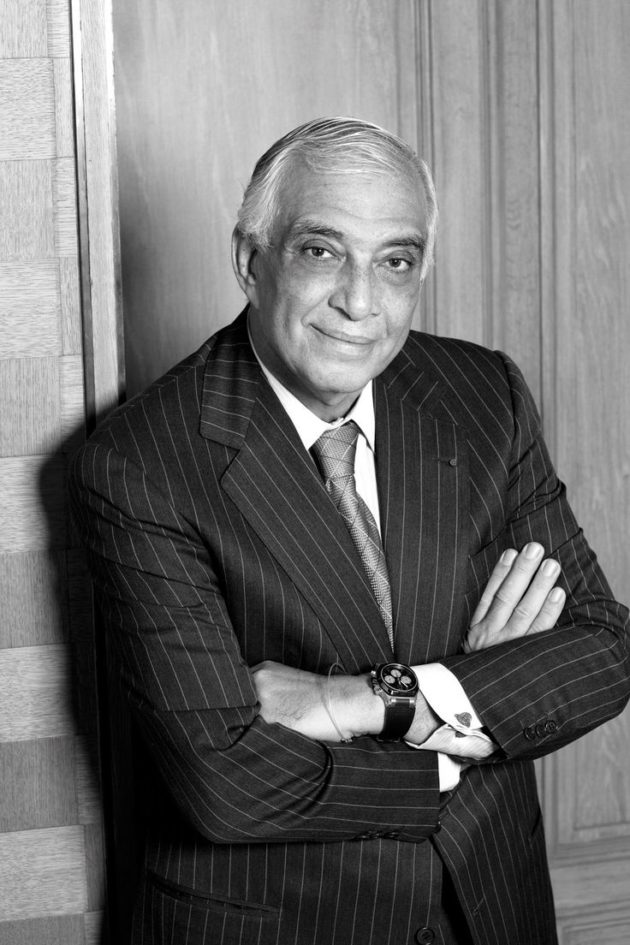 ---
Alberto Pinto
---
Alberto Pinto's firm is based in Paris, France and takes on a vast array of projects including homes, corporate offices, jets and yachts on a global scale. His name has become a brand; from his work in interior design he has also launched lines of linens and tableware, decorative taps, furniture and even penned several books – including his latest 'Alberto Pinto Today'.
Alberto and his firm pride themselves in their ability to create a beautiful space no matter what the style. His portfolio is filled with everything from modern, classic, traditional, oriental and beyond.
Alberto appreciates a challenge which led him to taking on more unique spaces such as private yachts and jets. Regardless of the style, Alberto thoughtfully approaches every surface and every detail with his refined eye. His creations are filled with customized elements; upholstered walls, custom designed broadloom, architectural features and stunning artwork.
Mr. Pinto graduated from 'Ecole de Louvre' in Paris and opened a photography agency in New York specializing in decoration and interior design. It was during this time he developed his passion for interactions within a space. He was also influenced by the travels his career brought him – Mexico, India, and Italy among others. His firm now employs 60 people full-time and has become a media darling, with projects attracting the likes of Elle Décor, Interiors, Architectural Digest, H&G, Veranda magazines, Altitudes (jet magazine), Boat Design to name a few.
I'm very excited to get Alberto's opinion on the world of design, this will be our first interview with someone from France so I am sure it will bring a whole new perspective to our 'in conversation with' series. Please read on to get in on the conversation…
---
Iván Meade – What was your first experience with design?
Alberto Pinto – The turning point in my career took place rather by accident when I was based both in New York and Paris. During this intense working period, I was asked to do interior design for a very prestigious New York socialite. Calls for consultations and design work came so thick and fast that I decided to start this new business and form a new base in Paris.
---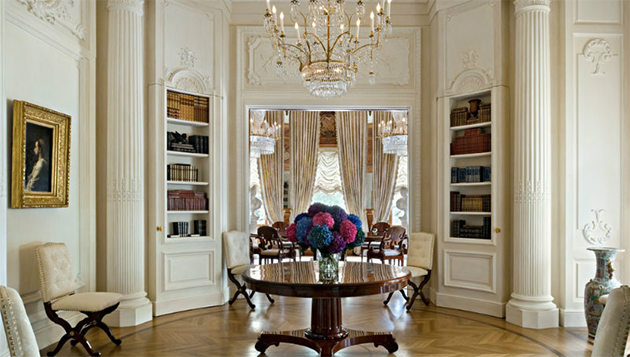 ---
Interiors by Alberto Pinto
---
Iván Meade – You have accomplished something very unique in the interior design world; creating a strong, extremely well recognized and beautiful signature style – In this same manner however, your style keeps evolving – How or where do you find your inspiration?
Alberto Pinto – Very young my principal interest was travelling and I have always been curious by nature. I was inspired; eyes wide open, and captured these images like photographs in my mind. All this, plus a bit of Art culture at the « Ecole du Louvre » mixed together with my personality and perception of things makes my signature style. My style keeps evolving because I keep up to date with the times and I always move forward with a great curiosity and an open mind.
---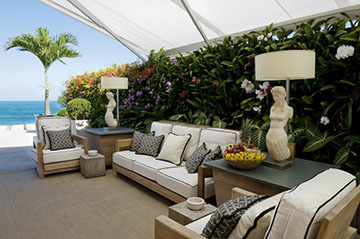 ---
Interiors by Alberto Pinto
---
Iván Meade – What is the story behind your design studio at the Hôtel de la Victoire?
Alberto Pinto – We were a team that had grown in need of space when the opportunity arouse to move our office to this beautiful formal private mansion from the 17th century – where apparently Bonaparte spent a night – It was a succession of large spaces which was perfect for the creation of friendly workspaces. We immediately felt the potential to create large open spaces with high ceilings, ideal for setting up offices in a spirit of loft, very open, helpful to work team.
In 2011 we are also taking over an extra 1500 m² to allow the agency to accommodate new teams specialized in hotels, to expand our design studio and where we can receive our suppliers to work with them.
---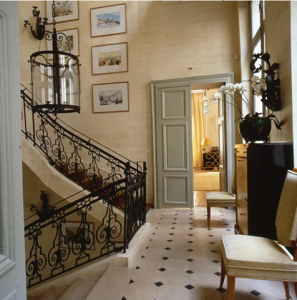 ---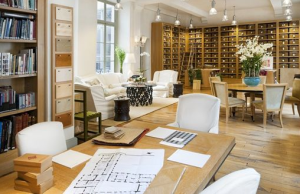 ---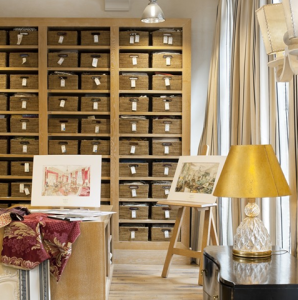 ---
Hôtel de la Victoire – Design Studio
---
Iván Meade – What is the inspiration behind your Arts de la Table, Table Linens and Furniture designs?
Alberto Pinto – I have loved Arts de la Table since my childhood and for me it is a hobby. The idea is to always have something refined whether for two or twenty guests, for a familial or a formal lunch or diner. I have neither specific inspiration, nor great theories it comes to me like it comes. I like strong pieces I mixed by colour scheme or by contrary following my inspiration and always in a quick way.
---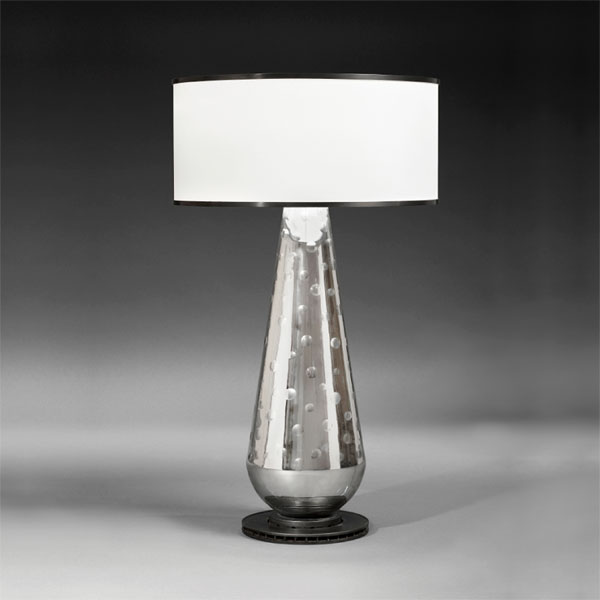 ---
Etna Lamp by Alberto Pinto
---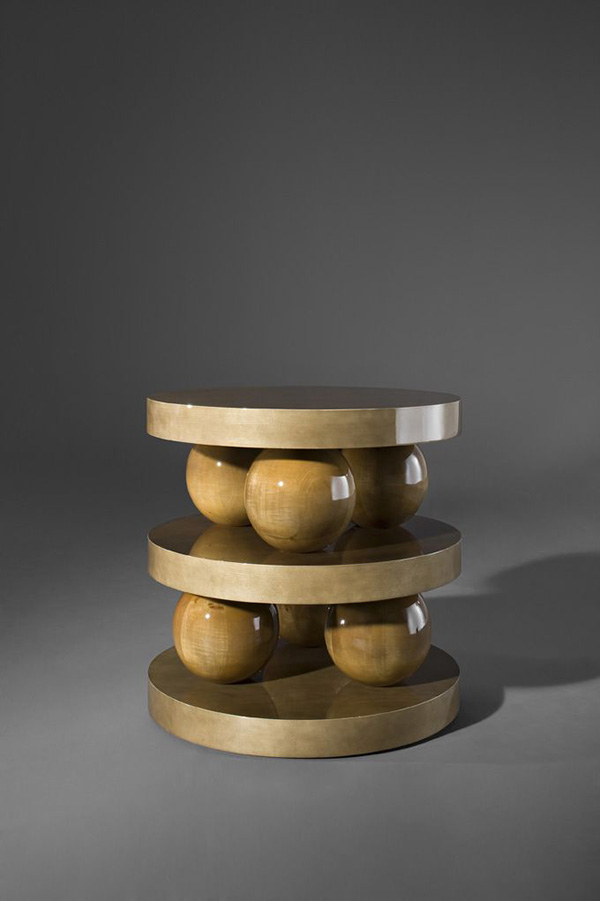 ---
Recife by Alberto Pinto
---
Iván Meade – You have in my opinion one of the best and most complete portfolios in the word of interior design – Including Castles, Residences, Villas, Hotels, Offices, Yachts and even Private Jets. Which of these was your favourite type of project and why?
Alberto Pinto – I am extremely lucky to be in charge of all these projects where there is always a common theme in the knowhow and in the great sense of quality. Every one of these project had something particular which made it interesting. It is impossible to tell you which one I prefer because the place is as important as the client. The good combination of both is ideal.
---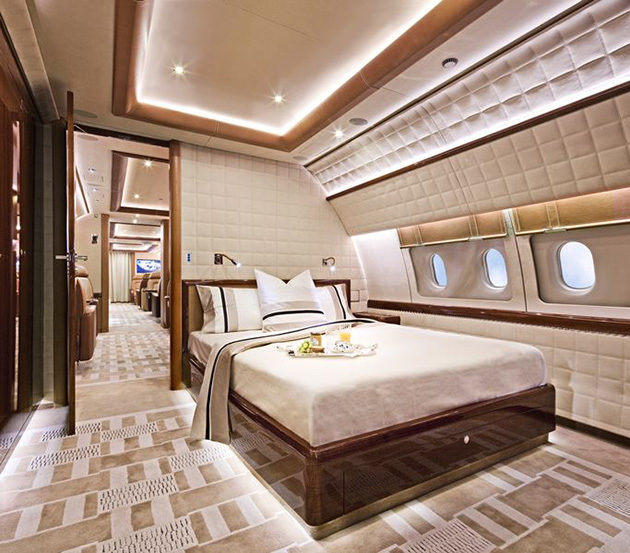 ---
Boeing 737 BBJ Privé by Alberto Pinto
---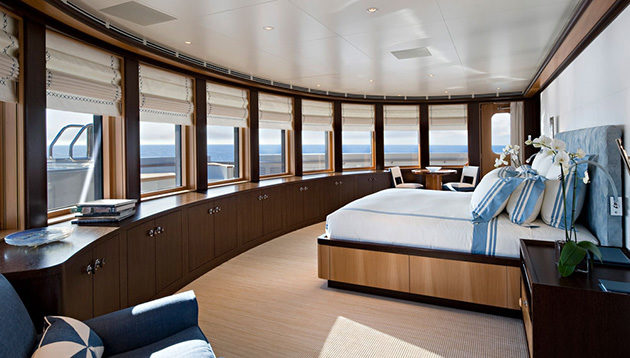 ---
Yacht Madsummer by Alberto Pinto
---
Iván Meade – What is the best advice you could give to somebody who is new in the world of design?
Alberto Pinto – To keep their eyes wide open, to try to photograph mentally the maximum of images and to keep also in mind to learn something new every day.
---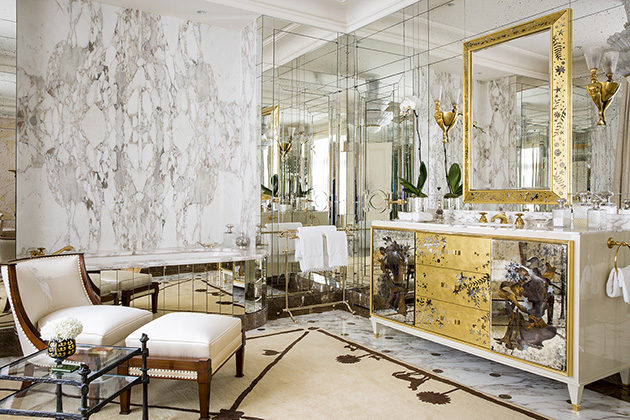 ---
Interiors by Alberto Pinto
---
Iván Meade – How will you describe the value of design?
Alberto Pinto – Eclecticism
---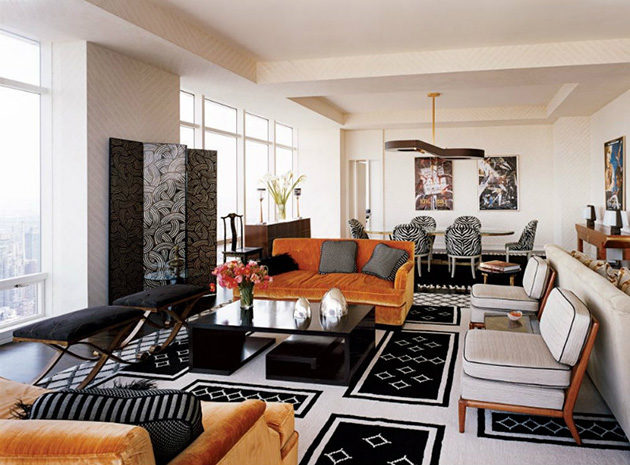 ---
Interiors by Alberto Pinto
---
Iván Meade – What is your guilty pleasure?
Alberto Pinto – We can always do better.
---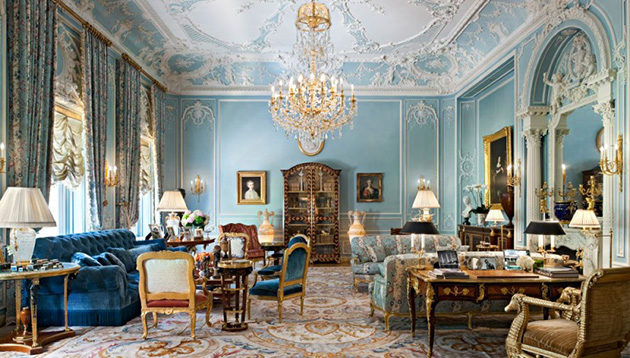 ---
Interiors by Alberto Pinto
---
Iván Meade – What is the most practical thing you own and what is the most rare?
Alberto Pinto – A 40 year old library collection on decoration and architecture.
---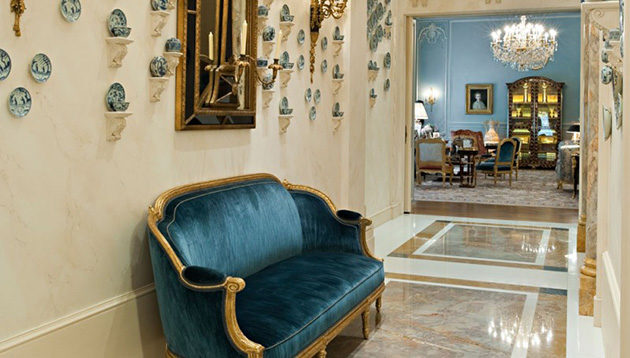 ---
Interiors by Alberto Pinto
---
Iván Meade – What are you excited about right now in the world of design?
Alberto Pinto – I am less excited today than during the last decade, but I would say today I find fantastic on one side design is available to everyone even if the quality is not necessarily there and on the other side top quality is more expensive than ever . But I have the feeling design is less interesting today, easier to understand or appreciate.
---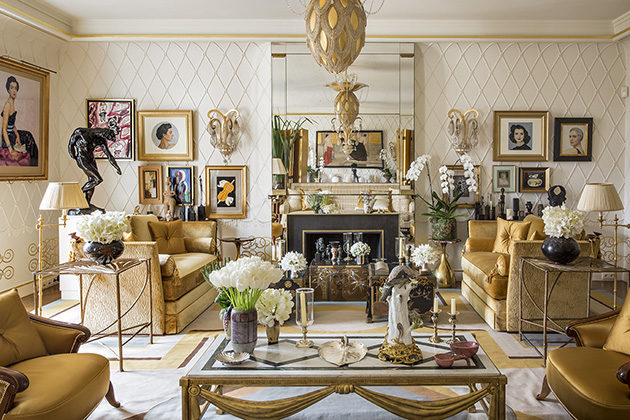 ---
Interiors by Alberto Pinto
---
Iván Meade – What is your next design venture?
Alberto Pinto – Two projects very different in style and type of intervention
Odeon Tower in Monaco : a very ambitious project : a unique address in Monaco. An exclusive residential offering that combines space and comfort, detail and quality finishes along with breathtaking views and upscale services. Impressive figures (surface area, number of floors).
The Parisian "Hôtel Particulier" from the 17th and 18th centuries: very delicate programs of restauration for these historical places. Lambert, Soyecourt, Kinsky.

---

---
Interiors by Alberto Pinto
---
Iván Meade – Lastly, you have already created a stunning body of work with many mediums and styles. What would you like your legacy to be?
Alberto Pinto – One characteristic aspect of my work is the complete refusal of monotony and boredom of formulaic compositions. I like to juxtapose different shapes and eras.
About colors, I like strong, honest hues and do not hesitate to play with powerful contrast to give my interiors as much energy as possible.
Last but not least, the high quality of finishing is made possible because of the privileged partnership with French and European craftsmen and artisans d'art.
---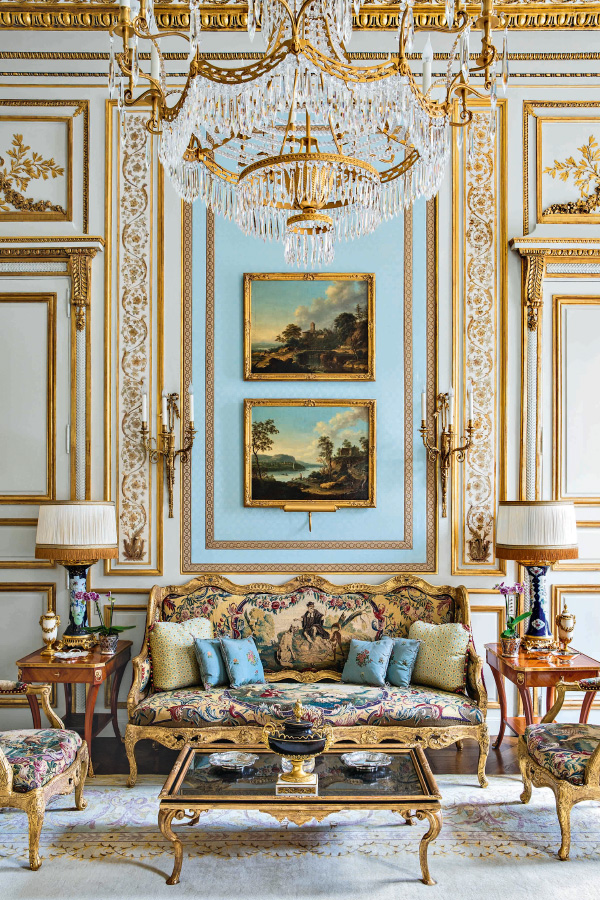 ---
Interior Design by Alberto Pinto
---
I invite you to visit Alberto Pinto's incredible websites at: