---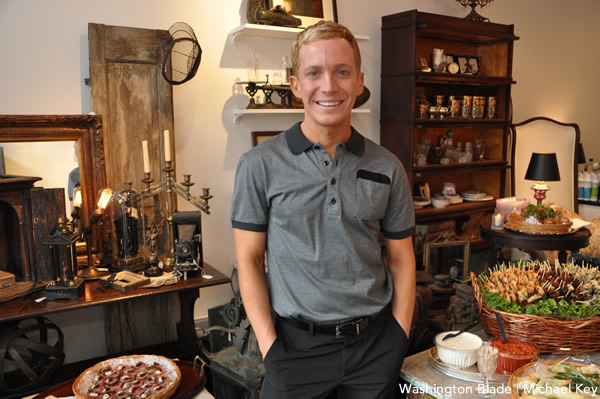 ---
A master of tone-on-tone, soft, neutral colour palettes, Paul Corrie puts a "modern twist on traditional design". His combinations of sleek, clean lined pieces and rustic woods create such a wonderful atmosphere in his spaces. His attention to detail is evident in the way that he features a stunning array of accessories, antiques and art in his designs.
Paul left his law career to pursue his passion – interior design; now his Washington, D.C. design firm, Paul Corrie Interiors, has caught the attention of HGTV, as well as The Washington Post, Home & Design Magazine, and Washington Spaces Magazine. In 2009, he made Metropolitan Home's Top 20 "Rising Stars," and in 2010, he made Traditional Home's list of "20 Young Designers to Watch" – it seems like he made the right choice!
Please read on to learn more about this talented designer…
---
Iván Meade – What was your first experience with design?
Paul Corrie – I've always been drawn to design…probably my whole life…While growing up, I used to switch my bedroom around all the time while constantly editing myself. As a professional, I didn't enter the design field until shortly after graduating from law school…I was encouraged by a wonderful mentor to pursue (what appeared to him to be) my true calling, interior design, so I began my career by working in a contemporary furniture store in Washington, DC.
---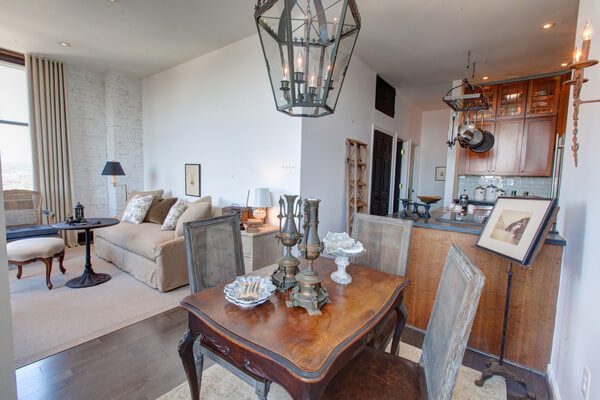 ---
Interiors by Paul Corrie
---
Iván Meade – Who or what has influenced your style?
Paul Corrie – Interestingly, it isn't really a person that influences my design style. What actually influences my design style more than anything else is my comfort level, ability to challenge myself, and confidence to step outside the box. Of course, it's important to stay on top of the work of other designers and current publications…Just like working out, you have to exercise your mind or your work product will become stagnant and repetitive. I'm constantly inspired by other designers and their selections, and I think this helps all of us (as designers) to push ourselves to be better.
---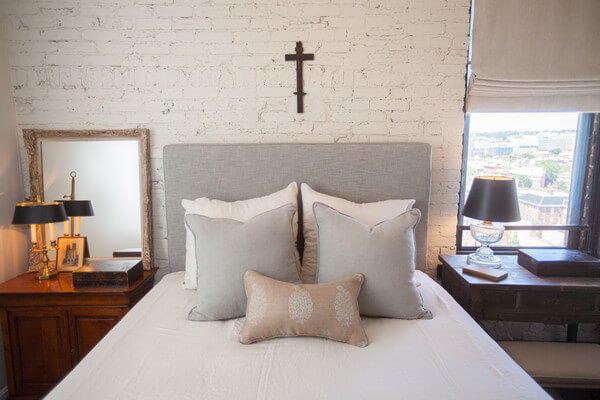 ---
Interiors by Paul Corrie
---
Iván Meade – How would you describe your style?
Paul Corrie – I would say that my style can best be described as Modern Traditional…With that said, I also try to create environments that are elegant yet casual at the same time…Spaces should be used and versatile for various purposes and functions. They should be relaxed and not too stuffy. I'm obviously a big fan of mixing old and new pieces together, and I'm also partial to mixing periods and styles together…I think it helps create a truly timeless environment, shows the capabilities of a designer, and pushes the "sophistication envelope." Some clients want a project done in 12 weeks and others can take much longer, but I always try to weave a common thread through my designs…I like spaces to appear as though the homeowner is surrounded by their collections…Collections that they have acquired over a lifetime…and it's very important to me that one surround themselves with pieces that they truly love…It's about editing and creating spaces that are carefully thought out and liveable, yet stunningly beautiful at the same time.
---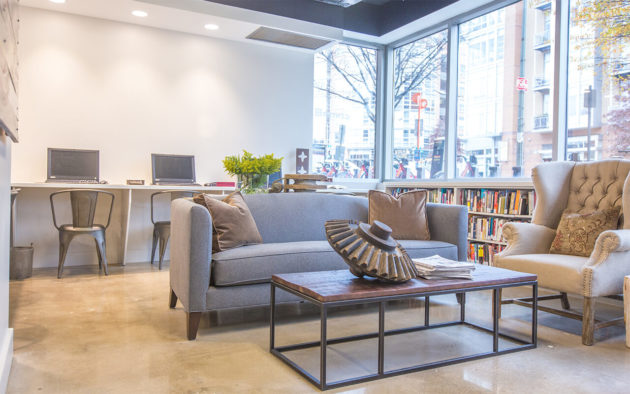 ---
Interiors by Paul Corrie
---
Iván Meade – What is your design philosophy?
Paul Corrie – I would say that my design philosophy is relatively simple…First and foremost, it's about listening to a client and what their needs are with respect to a particular project, and then delivering that to the client with a PCI stamp on it. It's about helping people get to an end with a finished product that they could never have dreamed of or accomplished on their own, and sharing my ability to aesthetically give them something fresh, carefully thought out, and well done.
---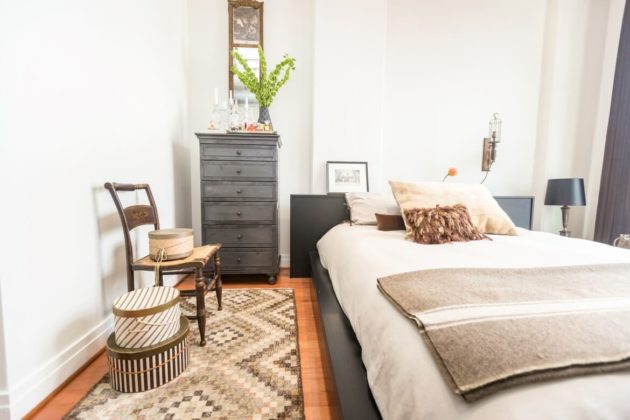 ---
Interiors by Paul Corrie
---
Iván Meade – How do you feel that your previous career in law has affected your career in interior design?
Paul Corrie – I'm privileged and grateful for my law school education. I think it helps me immensely in this field since law combines analysis, creativity, and balance. Design is, of course, about creating beautiful environments, but at the end of the day, it's a business. You have to have a strong business sense to be a great designer.
---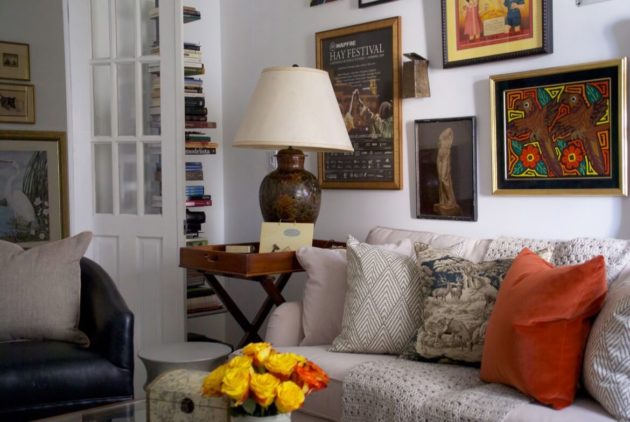 ---
Interiors by Paul Corrie
---
Iván Meade – You are quite mysterious when it comes to finding out more about you, I had trouble finding information for my intro. Could you tell us a little more about yourself? We love to hear about our interviewees path to success!
Paul Corrie – I don't mean for my life to be so mysterious! Yes, I grew up in Northern Virginia, where my parents still reside, and I'm extremely close to them…My sister and brother-in-law also live very close as well with my two beautiful nephews, so I'm fortunate that we get to spend lots of holidays together.
I went to the University of Virginia for my undergraduate degree and then immediately went to law school afterwards at the Dickinson School of Law in Carlisle, PA . As I said, I pursued design shortly thereafter (and at the strong encouragement and support of my parents), while somewhat reluctant because my father is a lawyer. I soon realized, though, that I made the correct decision and feel this was my true calling. I love what I do and wake up looking forward to it every day.
I currently live in Washington, DC with my partner, Steve (soon-to-be husband…yes, we will soon get to exercise our newfound right in the District!) and our shih-poo, Cindy. We both have very similar interests in working out, spending time with friends, and most importantly, being with our families.
---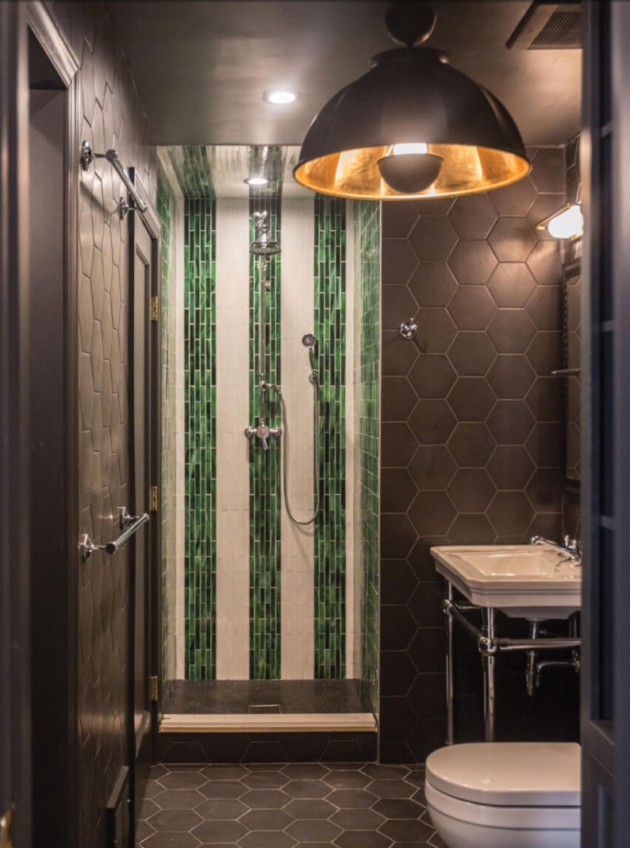 ---
Interiors by Paul Corrie
---
Iván Meade – What attracts you to your signature colour palette of tone-on-tone, soft neutrals?
Paul Corrie – My friends make fun of me for this because they argue that I don't use colour…I actually do use colour and have lots of clients that challenge me to that request as well. With that said, I'm drawn to soft neutrals because I think they allow one to layer. It's important to appreciate all of the elements of a space and if not carefully edited, the eye misses so much. I'm so partial to furniture that has texture and patina that I want those pieces to be appreciated and admired for their individual beauty. Keeping the fabrics subtle and understated helps encourage this, and by layering, additional colour can always be introduced…it's easier to add than it is to take away.
---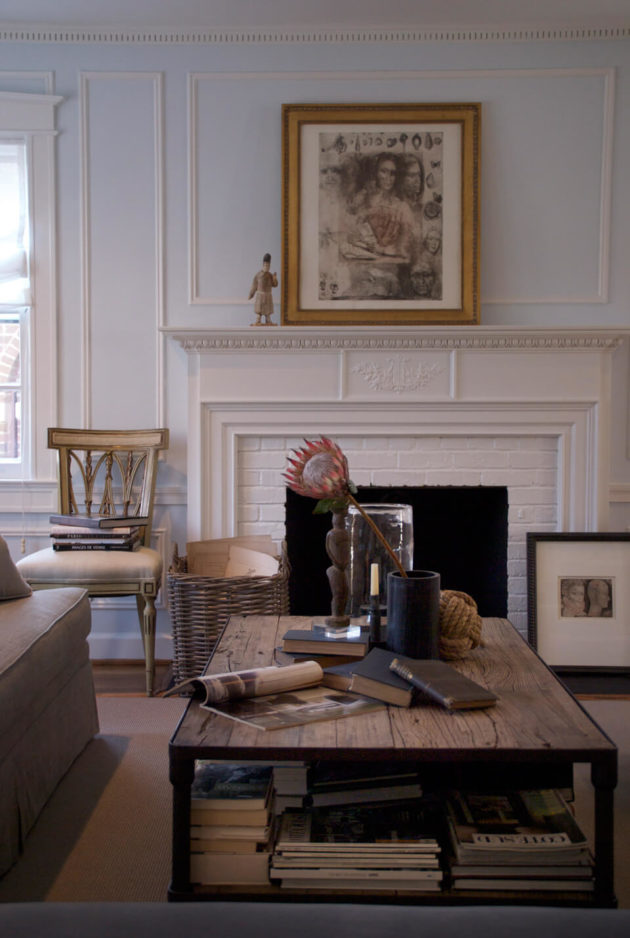 ---
Interiors by Paul Corrie
---
Iván Meade – What are you excited about right now in the world of design?
Paul Corrie – I'm excited about how positively the Internet has impacted our profession. I love the fact that antiques from around the world are now so accessible by logging onto a simple website. I think that so much more product and information is available to designers which only aids in our creativity and ability to challenge ourselves.
---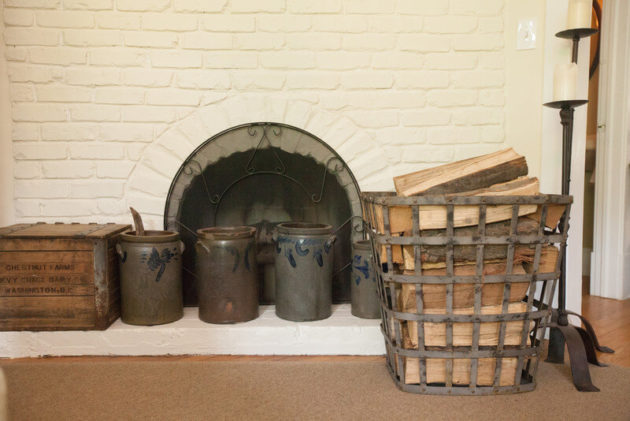 ---
Interiors by Paul Corrie
---
Iván Meade – What would be your dream project?
Paul Corrie – Well, of course, the dream project is one without a budget…any designer can tell you that! That was more of a joke…budget or no budget, a dream project is one in which the client expresses their goals and wishes, and then listens to and takes the advice of the designer / professional. This is a profession where so much faith and trust is put into an individual that may or may not have something tangible to show them. The ability to be a good designer, however, isn't in a piece of paper and can't necessarily be taught, and so a great deal of understanding design and one's ability can be as simple as this…Some people have it and some people don't.
As far as a dream project is concerned, whenever I feel like I have true creative control and the opportunity to do what I know how to do, I have a dream project.
---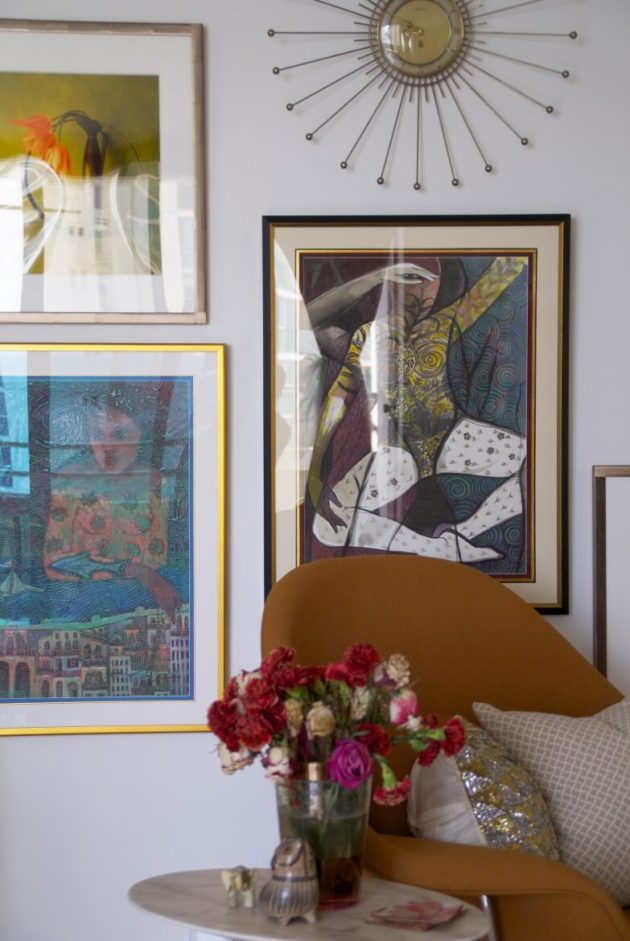 ---
Interiors by Paul Corrie
---
Iván Meade – What project has given you the most satisfaction?
Paul Corrie – I was thrilled with the project that was selected for my "Top 20 Designers to Watch For" in March's Traditional Home. The client is actually a dear friend of mine, which definitely led me to have reservations about working together…I don't like to mix business with pleasure. The client, however, was very clear in what he a wanted, and as a result of our friendship, we had an extremely strong and open line of communication throughout the process. The result was an environment that he continues to say he could never have imagined, and I couldn't be happier with the finished product.
---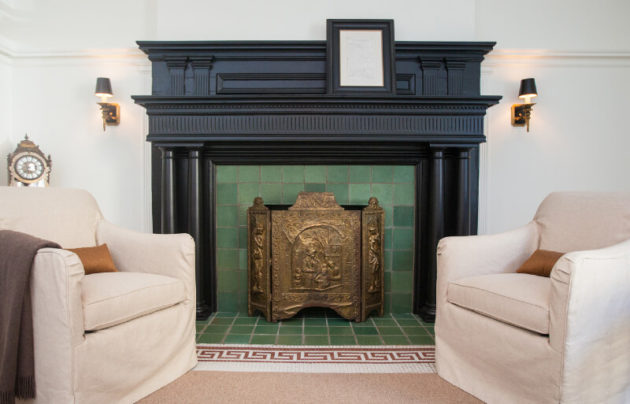 ---
Interiors by Paul Corrie
---
Iván Meade – What is the best advice (design related or otherwise) that you have ever received?
Paul Corrie – Trust your gut.
---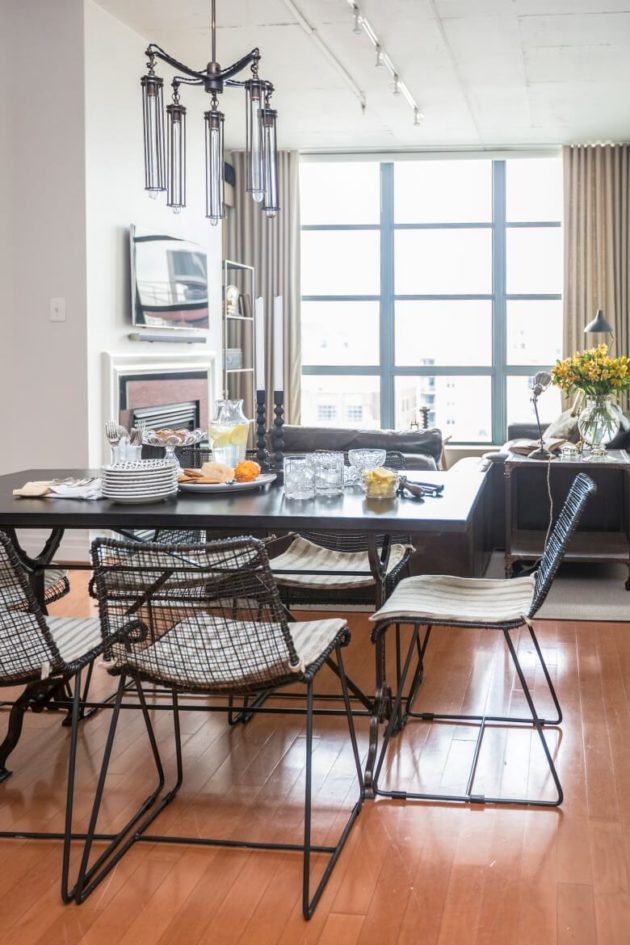 ---
Interiors by Paul Corrie
---
Iván Meade – What are 3 things you each can't live without?
Paul Corrie – I think my favourite quote could be interpreted as 3 things I can't live without…"Live, laugh, and love."
---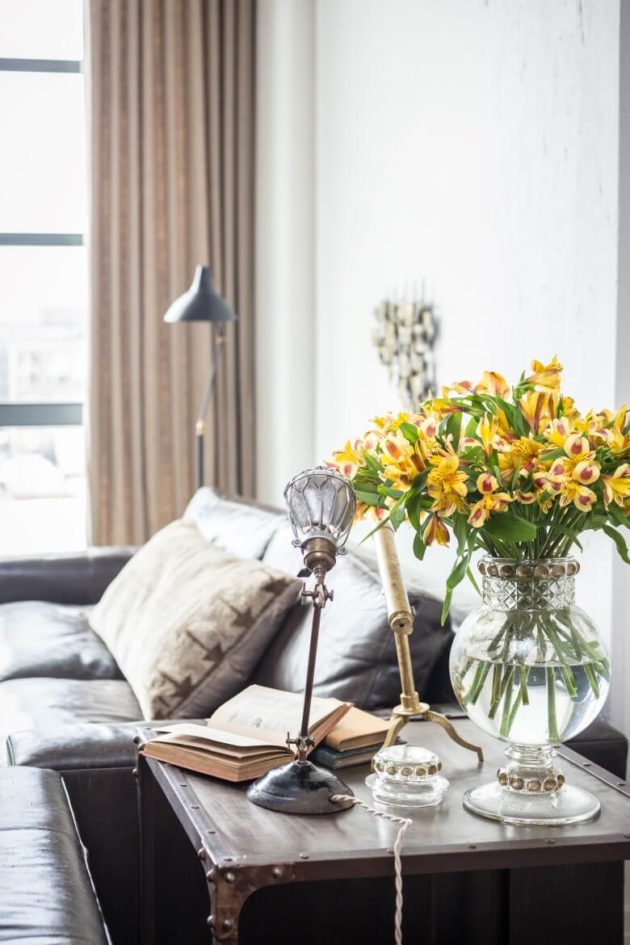 ---
Interiors by Paul Corrie
---
Iván Meade – What is your next design venture?
Paul Corrie – I'm very excited about a newly confirmed design project that's going to take place at a cottage in Cape Cod…"Cottage in Cape Cod" alone makes my mind run wild with idea after idea, and I love that.
---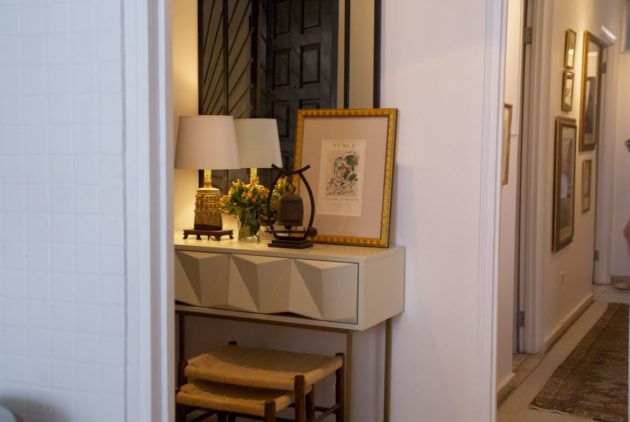 ---
Interiors by Paul Corrie
---
Iván Meade – Lastly, you have already created a stunning body of work with many mediums and styles. What would you like your legacy to be?
Paul Corrie – As my mom says, "Paul, you would've made a good lawyer, but you're going to be a great designer." That's what I want my legacy to be…
---
I invite you to visit Paul Corrie's website at…