Heather Draper
As seen in SNAP, May 2010
Vivacious and sociable co-owner of Bespoke Design, Heather Draper has made quite the name for herself in Victoria. She is an expert multi-tasker, tackling a retail shop, interior design career, and a blog. Her store (with co-owner Ben Brannen), is one of the most buzzed about on the island and carries beautiful bedding, furniture, window treatments, and lighting. As well as special pieces from local artists and exclusive resources from around the globe. Interior design services are also offered through Heather and Ben both through the store and individually. You may have seen the features on Bespoke in Western Living or Style at Home, or at the Canadian Home Builders Home and Garden Show in February, where her and Ben gave a demonstration of tips and tricks for helping your home look its best.
Heather worked in several home décor shops while attending university, where she realized that her passion was in interior design. While working at Cushy Life in Calgary, she obtained a certificate of interior decoration and proceeded to launch her own design firm, Eden Interiors in 2003. In 2007, Heather and then business partner Jonalyn Siemens brought Bespoke to Victoria and the store has been thriving here ever since.
To know her is to love her, please read on to learn more about this talented designer…
Iván Meade – What was your first experience with design?
Heather Draper – Well, my sister tells a story about me furnishing shoe boxes with pictures cut out of the sears cataloged in grade school, which I am pretty thankful I don't remember! I think it was something I have naturally done since then…but I really started to recognize it as a love with the early days of HGTV…loved Debbie Travis's painted house, Sarah's room service etc… Little embarrassed to admit it really…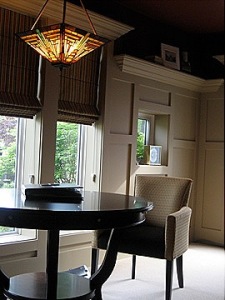 Interiors by Heather Draper
Iván Meade – Who or what has influenced your style?
Heather Draper – Tricia Guild is a huge inspiration, lately Kelly Werstler inspires me…not with their work perse but with their absolute confidence in their aesthetic, which has shown me a level of artistry can and should be achieved in interior design. From a mentor perspective, I must mention Jacqueline Corea of CoreaSotropa Design in Calgary, who I was lucky enough to meet as a little volunteer at the 2001 Calgary Designer Showcase, I have always admired her talent and the way she carries herself, I want to be her when I grow up!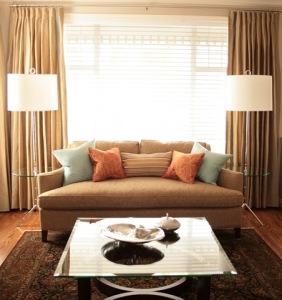 Interiors by Heather Draper
Iván Meade – How would you describe your style?
Heather Draper – Well I would say that I love what I love (thanks Tricia and Kelly for that confidence) and I love almost everything!! I have to say I take the most pleasure in combining elements in unexpected ways, always in a subtle manner, to achieve a layered, lived in space that will age gracefully.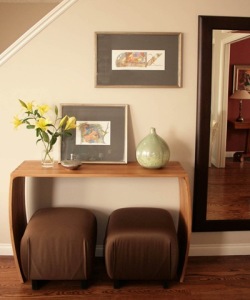 Interiors by Heather Draper
Iván Meade – What is your design philosophy?
Heather Draper – I don't believe the design of the room should be the most important element, but rather ,the people in it. To me a great room  should whisper sophistication, elegance and interest, softly, to those who chose to listen.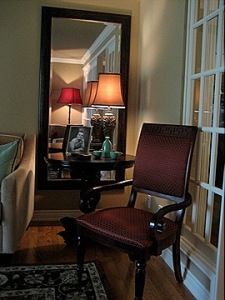 Interior Design by Heather Draper
.

Iván Meade – How have you found the Victoria design scene and projects differ from those in Calgary?
Heather Draper – I love working in Victoria, I really seek to create a space that resonates with my clients, which may and often is not in keeping with current trends. I have found Victorians embrace their our personal tastes without reservation, this honesty allows me to create a space I know they will love now and in the future.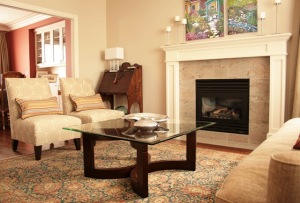 Interiors by Heather Draper
Iván Meade – You recently gave a presentation at the Canadian Home Builders Home and Garden Show, do you have any more plans to share your design knowledge with the public?
Heather Draper – Is it terrible to dream of my own show??? Well really, I am just so passionate about what I do and I do love sharing that with others..any opportunity to do that is something I look forward to..though I often wish I could have a body double!!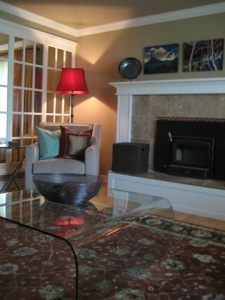 Interiors by Heather Draper
Iván Meade – What product or line are you most excited about right now at Bespoke?
Heather Draper – Not fair! We have to much good stuff!!  I think I am proudest to showcase Fortuny Lights from Venice. I have always loved them, and believe them to be the perfect combination of art and function, they also underline my belief that purchases for one's home should be an investment.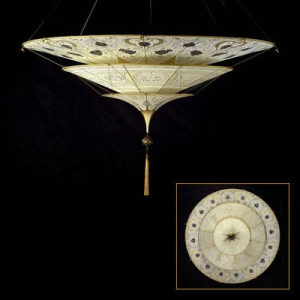 Fortuny Lights available at Bespoke
Iván Meade – What are you excited about right now in the world of design?
Heather Draper – The copious amounts of linen being embraced by fabric manufacturers right now. I love me a little linen, in all shapes and forms and love that it is absolutely everywhere right now, printed, woven stripes, hopsack weave…oh it is just too good!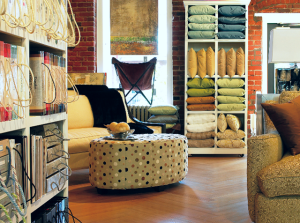 Bespoke
Photo via Style at Home – Jo-Ann Richards
Iván Meade – What would be your dream project?
Heather Draper – Top to bottom, head to toe, cribbing in candles…I love to be involved in an ENTIRE project.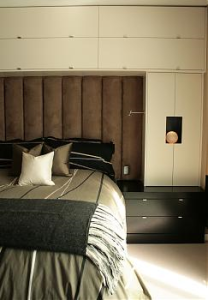 Interiors by Heather Draper
Iván Meade – What project has given you the most satisfaction?
Heather Draper – Well I might have to say Bespoke, the store, really….It is my baby and I love how it has blossomed and continues to grow into an entity all its own.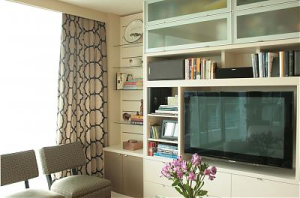 Interiors by Heather Draper

Iván Meade – What is the best advice (design related or otherwise) that you have ever received?
Heather Draper – can't think of any individual advice but I have a couple of motto's I live by. " look at the solution not at the problem" and "be the architect of your own life"
the first has helped me over many hurdles in my career and the second reminds me that only I am responsible for my success or failur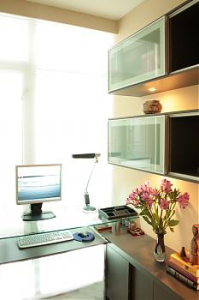 Interiors by Heather Draper
Iván Meade – What are 3 things you each can't live without?
Heather Draper – The first is my husband, a cliché I know, but he is truly the mortar to my bricks, I have all these dreams and work tirelessly to build a career I can be proud of…but when, as I often do, take on more than I should, he is the support that holds our life together.
The second is my identical twin, support,comic relief and a reality check in one fashionable package…and who better to test drive the next hairstyle???
Finally I think my work…the freedom to explore my passion every day…who would not want that?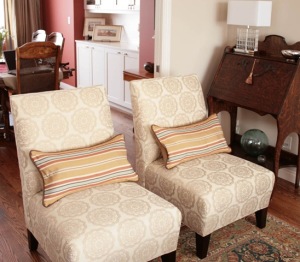 Interiors by Heather Draper
Iván Meade – What is your next design venture?
Heather Draper – I am most excited about a new home past clients in Calgary just purchased, I love working with repeat clients, they expect my crazy personality and trust me as a designer.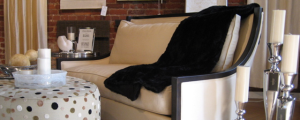 Bespoke
Iván Meade – Lastly, you have already created a stunning body of work with many mediums and styles. What would you like your legacy to be?
Heather Draper – I really hope I can inspire people to do what they love, I know it has been the secret to my success and hopefully I can be an inspiration to some one, whether in design or something else, to embrace who they are, what they love, and create the best life for them.
I invite you to visit Heather Draper's website at: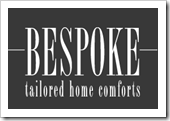 .