---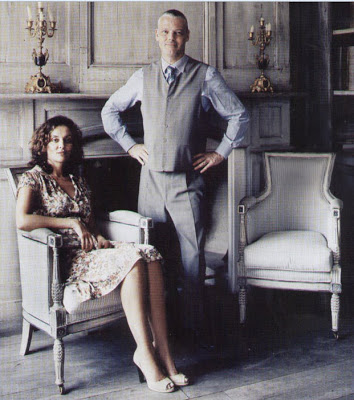 ---
Asli Tunca and Carl Vercauteren
---
When I first discovered Asli Tunca's site I was amazed at her beautiful interiors. Asli is a master of creating unique, minimalist layouts with interesting furniture – they can be antique, modern or highly detailed but she always uses an amazing character piece.
A striking white-washed patina is often found throughout her projects and creates the perfect backdrop and ambiance for her creations. Her finished product resembles an art composition with a beautiful balance of colour, proportion, scale, light, texture, shape and value.
Asli was born in Istanbul, studied in Switzerland and Paris and has been around the world with her projects. Before she began her interior design business, Asli was already a leading name in fashion design, she now has a line of furniture with her husband, Carl Vercauteren to add to her growing list of talents. Her combination of talents and experiences are evident in her work and I strongly encourage you to check out our conversation…
---
Iván Meade – What was your first experience with design?
Asli Tunca – That's so long ago , I cannot remember! I have 14 years of experience in antiques, furniture and decoration and 12 years in fashion before that. My mother also attended an Academy of Art. I guess I must have started to create when I started walking and talking!
---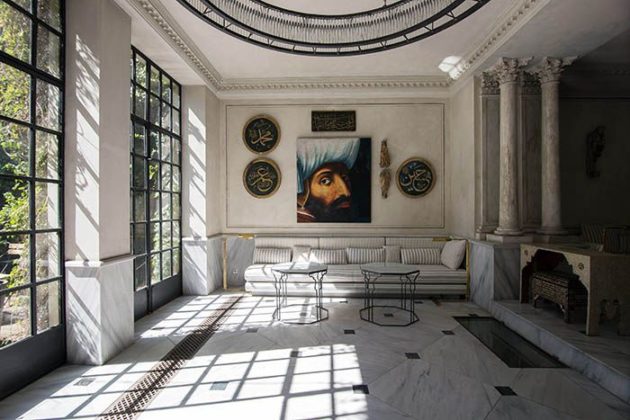 ---
Interiors by Asli Tunca and Carl Vercauteren
---
Iván Meade – What was the transition like from fashion to interiors?
Asli Tunca –It was extremely smooth for me as I had the chance to do a lot of traveling and was able to see beautiful places at an early age, I realized that a big part of what I do now was hidden in me! I find if you do anything with art, you will not get lost when you change it to another form.
---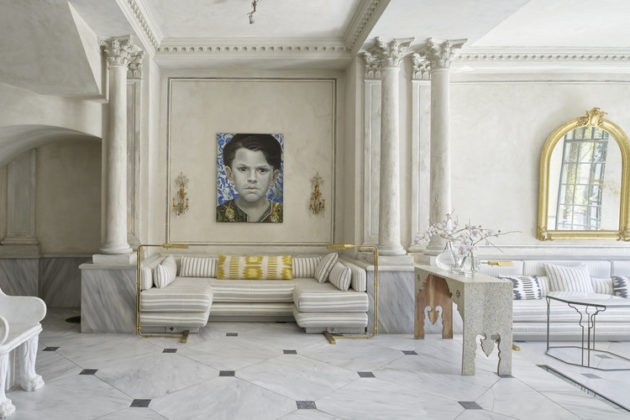 ---
Interiors by Asli Tunca and Carl Vercauteren
---
Iván Meade – What does your fashion background bring to your interiors?
Asli Tunca – A knowledge of fabric, leather etc. is naturally deeper. I guess I also know how to create a harmony with different groups of objects and furniture in the same way (nobody matches their shoes and bags perfectly anymore, the same idea works for a space too).
---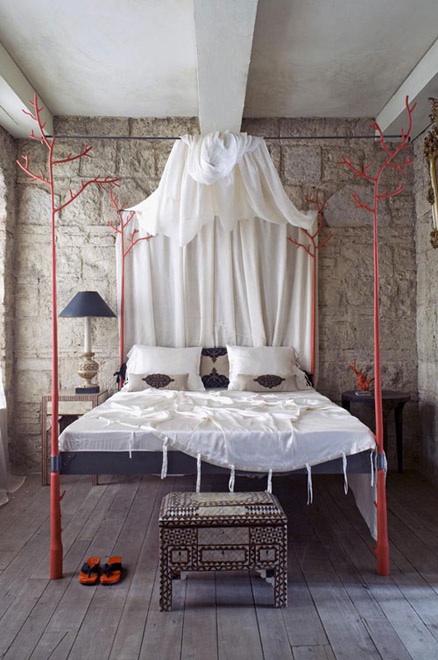 ---
Interiors by Asli Tunca and Carl Vercauteren
---
Iván Meade – How has having a knowledgeable partner in design (Carl is a trained sculptor and antique expert) affected your work?
Asli Tunca – In a wonderful way, both for my life and in my work, I sometimes think does he really know all? It turns out that he really does !!!
---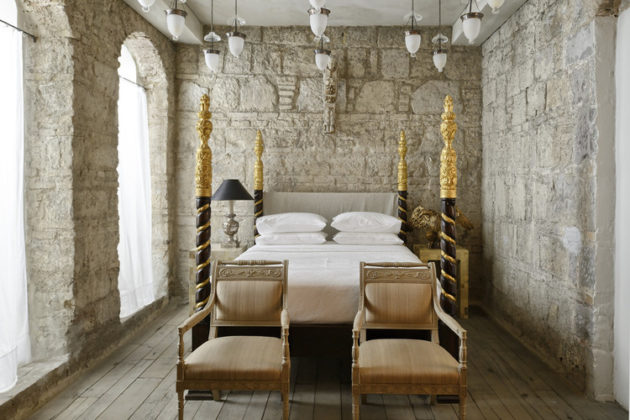 ---
Interiors by Asli Tunca and Carl Vercauteren
---
Iván Meade – I read on your website that you and your husband are working on an Ottoman-inspired design line. It is such a great experience to design a line that showcases your heritage. What Turkish elements will you be featuring in your pieces?
Asli Tunca – In ottoman/hand crafted art in contrast to European past culture there is a lack of 3 dimensions, they created quite simple and flat shapes. They compensated with beautiful decorations, incrustations, tiles etc. when we design in this style we try to stick to the rules.
---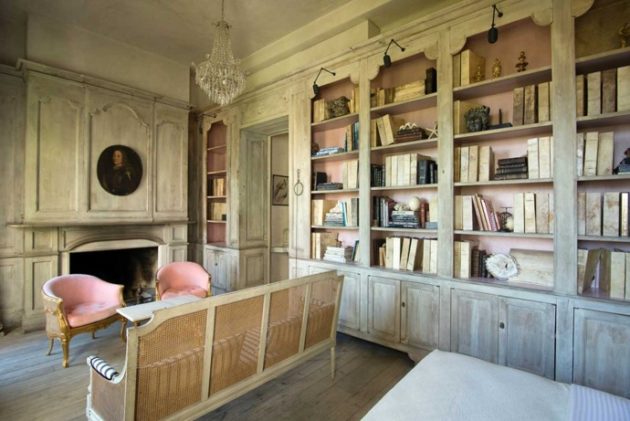 ---
Interiors by Asil Tunca and Carl Vercauteren in collaboration with Betül Degirmenci Breitenfeldt
---
Iván Meade – You always respect the traditional with a fusion of modernity. I believe this is what makes your style. How do you achieve this?
Asli Tunca – I don't think about it much differently than one would make a soup; you have to add salt and pepper in the right amounts.
---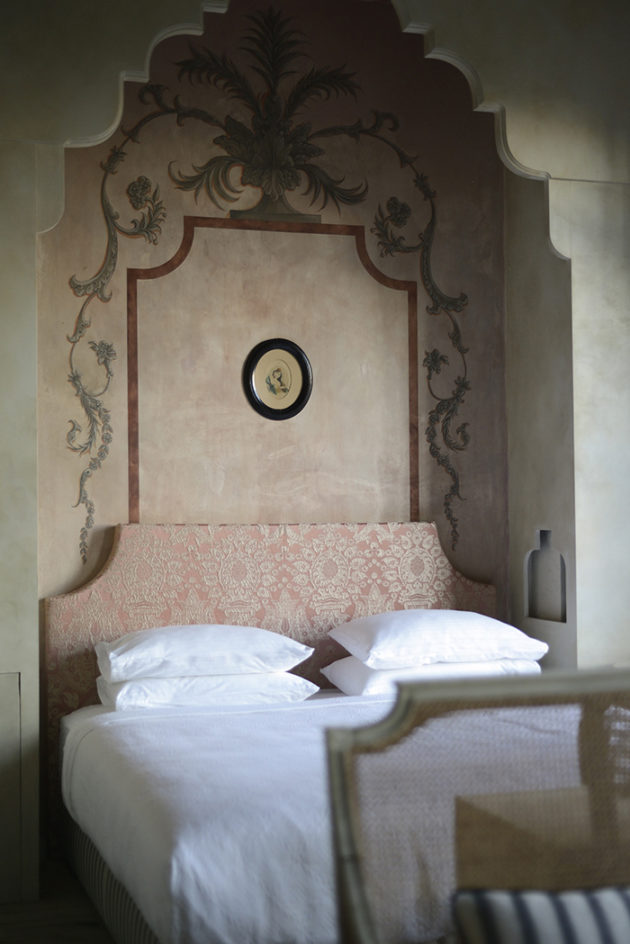 ---
Interiors by Asli Tunca and Carl Vercauteren
---
Iván Meade – Do you have a name for your design style? If not, how would you describe it?
Carl Vercauteren – We design first of all for our clients without losing our own style. Somehow along the way it has become a style even though our clients are many different characters with different tastes, and there is a big variety it has become recognizable. It is hard to give it a name though.
---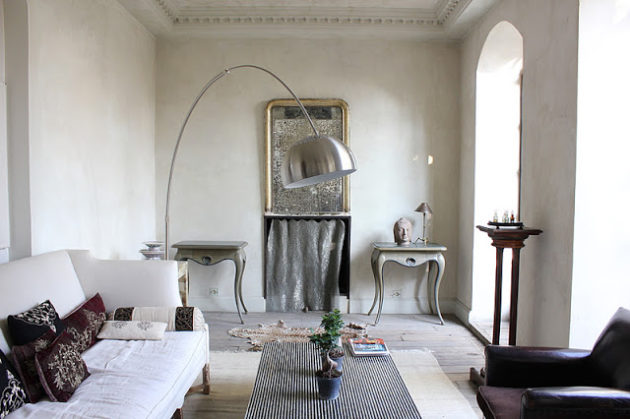 ---
Interiors by Asli Tunca and Carl Vercauteren
---
Iván Meade – What do you look for in a furniture piece? Or, in other words, you are very selective in what goes into your designs, what makes a piece important enough to be used in your projects?
Asli Tunca – We look for the quality and finishes and how well it has or is going to age. Don't get me wrong, there is a chopping block in the middle of our living room, it is a beautiful one and it stands close to a wonderful gilded 17th century furniture but they match so well. I think furniture and objects also have a certain soul by carrying their past lives and their makers emotions. Anything can fit together – it is a feeling, an experience I guess. There is no way to describe it.
---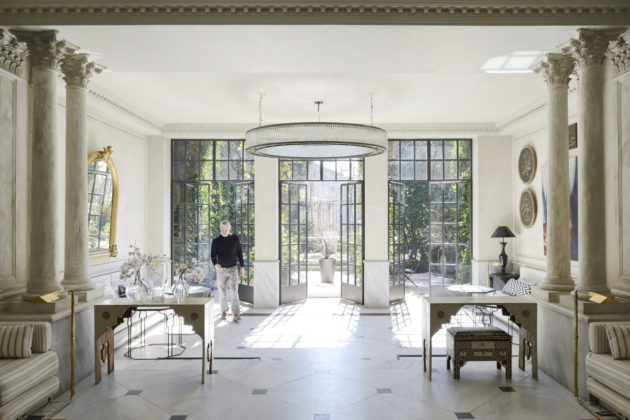 ---
Interiors by Asli Tunca and Carl Vercauteren
---
Iván Meade – What is your favourite furniture piece?
Asli Tunca – the ones which look wonderful where they stand!!
Iván Meade – The walls in your projects have an incredible patina and warmth. Many North Americans want to eliminate their white walls, especially if they have patina. If a building does not have these already do you create them? If so, what is your process? Do you feel these walls will work in any project?
Carl Vercauteren – The technique used here is a stucco and was done to make the building look genuine and neutral so that it could receive a wide variety of furniture and objects. The patina comes naturally by applying the stucco to the wall which makes it look very real.
Iván Meade – I've noticed that you have unique architectural features in many of your projects, such as the hallway step pictured on your website. Do you often collaborate with architects?
Asli Tunca – The staircase was designed and conceptualized by Carl, he approached it as he would a sculpture.
---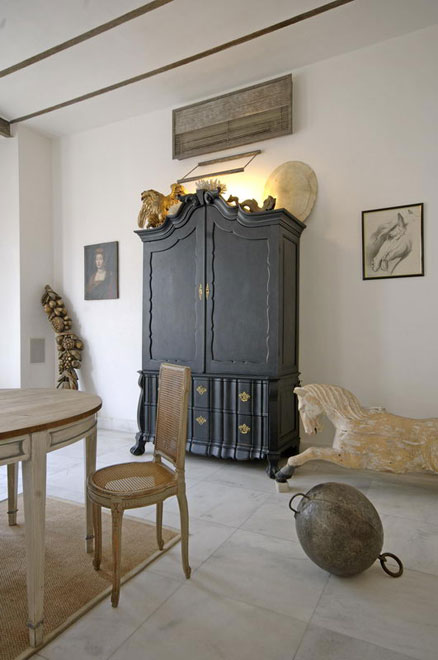 ---
Interiors by Asli Tunca
---
Iván Meade – Your showroom is stunning and unique, the building itself is amazing as well. What is the story behind your space?
Asli Tunca – The basement is the oldest part of the building. When I purchased it that was the part i fell for. We were expecting to find more of these original features with the same "wow" factor in the rest of the building, but unfortunately the building was completely spoiled by concrete columns and supports in order to reinforce its structure. We decided to break it down and make it look as original as possible by using products and finishes which would age well and fast. It had to look as if it had always been there as it is now.
---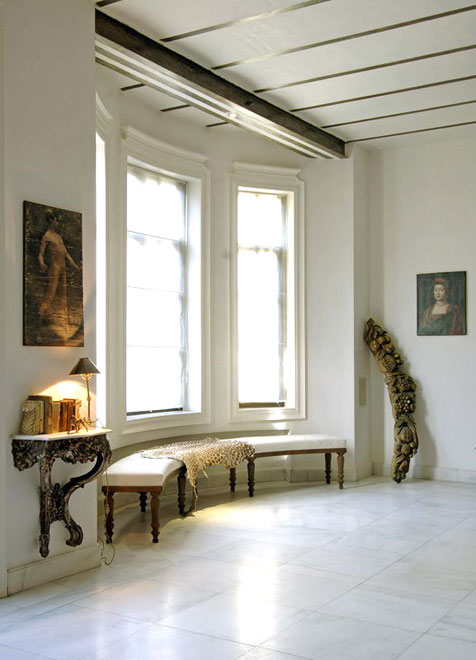 ---
Interiors by Asli Tunca
---
Iván Meade – Lastly, you have already created a stunning body of work with many mediums and styles. What would you like your legacy to be?
Carl Vercauteren – We create for our clients. If their children will still like what we did it in the future, it would mean we have achieved our goal of creating something timeless.
---
Asli Tunca and Carl Vercauteren's combination of talents and experiences are evident in her work and I strongly encourage you to check out their website at: