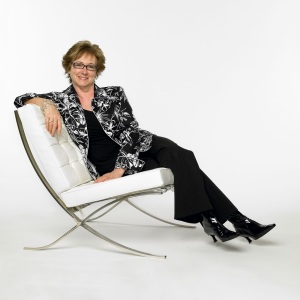 Liz Mackay – Ambiance Consulting Inc
As seen in SNAP VICTORIA – March 2009 – "Design Feature"
Liz Mackay is the principal at Ambiance Consulting Inc. – the most reputable staging company in Victoria B.C. Liz has searched far and wide to acquire a unique international inventory of art, furniture and accessories. Ambiance Consulting Inc. recognized the need to provide an exclusive, full package to investors and owners of high-end properties. The result? In one single day Liz and her team are able to transform an empty home into a luxurious, elegant and contemporary property for sale, dramatically increasing the value of the property.
I had the pleasure of meeting Liz a couple of years ago when she approached Meade Design Group to create the graphic identity for her new venture as a Residential Stager. Since then we have shared a friendship and a common interest in interior design. I have always admired the energy and professionalism that Liz brings to any of her projects.
Iván Meade – "What is your favourite design find? Where did you get this item – how long have you had it?"
Liz Mackay – The Mies Van Der Rohe black Barcelona chair which I fell in love with the instant I saw it. It became part of our inventory 2 years ago.
Iván Meade – "Why is it inspirational to you?"
Liz Mackay – Because it is elegant, classic and contemporary, adding glamour to any space.
Iván Meade – How does this item reflect upon your personal design philosophy?
Liz Mackay – it's fabulous, and as you know, Ivan, "we only do fabulous"! That's our mantra as we work our magic on properties for sale.
Iván Meade – "Can you tell me what is new and "fabulous" with Ambiance Consulting ?
Liz Mackay – The recent acquisition of a faux zebra rug allowed us to create a stunning library in the round, complete with the Barcelona chairs and Le Courbusier pieces, for an architectural photo shoot. The client's response: "It's straight out of Architectural Digest!"

Ivan Meade is a local designer and principal of Meade Design Group, a multidisciplinary interior and graphic design studio in the heart of downtown Victoria – www.themeadegroup.com