---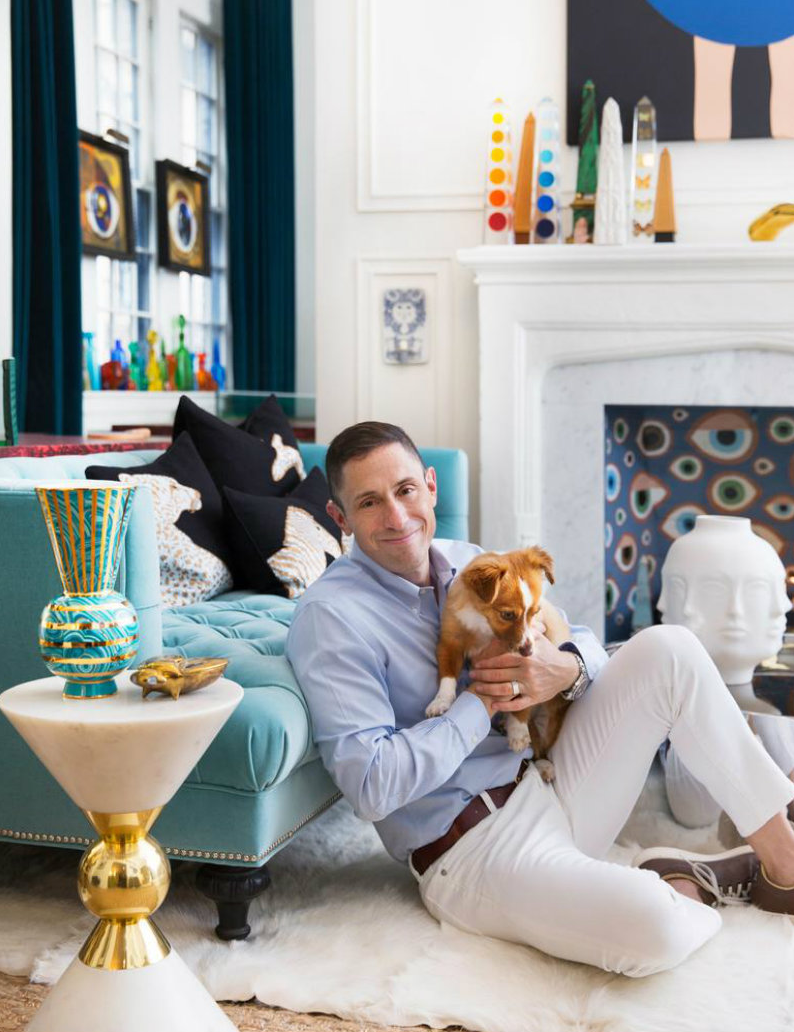 ---
Jonathan Adler
---
Ivan Meade – What was your first experience with design?
Jonathan Adler – I was twelve when I first tried pottery at summer camp and have been passionate about it ever since. In everything I do, I am obsessed with fusing serious craftsmanship with happy iconography.
---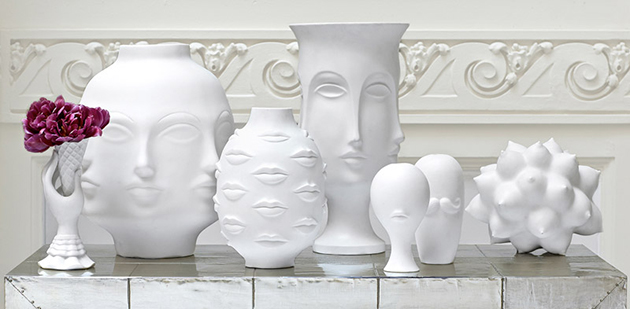 ---
Pottery by Jonathan Adler
---
Jonathan Adler – I am madly, deeply, truly, and passionately in love with Hans Coper. His forms and finishes are perfection and he has been a huge influence on me. I am also mad for Bjorn Wiinblad and Stig Lindberg, both mid-century Scandinavian designer/potters whose work is simultaneously gorgeous and cheeky. I try to make pots that are unimpeachably chic and infectiously joyous and Wiinblad and Lindberg both pulled off that combination magnificently.
As for designers, I absolutely adore David Hicks. Obviously his graphics and color sense are worthy of worship, but what I particularly love about his work is the way he mixed styles, pairing traditionalia with modernism with classicism with whatever he felt like and always did it with a sense of boldness and confidence. I don't believe in strict adherence to any particular style — I believe that you should surround yourself with the stuff you love and you should do so with confidence and I think David Hicks showed how mix and match with panache.
---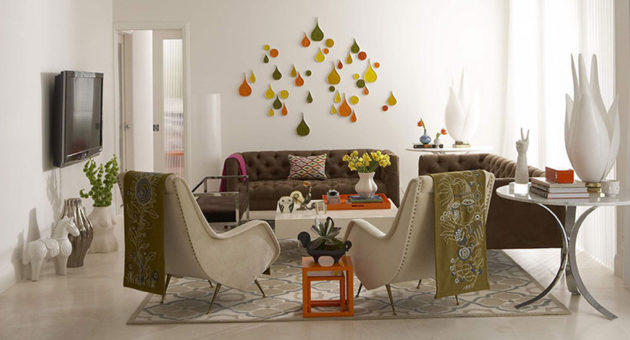 ---
Interiors by Jonathan Adler
---
Ivan Meade – You are infamous for having fun with design and creating your own style. How would you describe your style?
Jonathan Adler – I consider myself a Maximalist designer and, as a Maximalist, I combine styles with a sense of abandon and fun. Maximalism is life-affirming and Minimalism is gloomy. I want to look back at my life and remember the fun of a powder room wallpapered in a lime-green brocade pattern, or the excess of a giant vase filled with hundreds of peacock feathers – it's the over-the-top things that stay with us.
---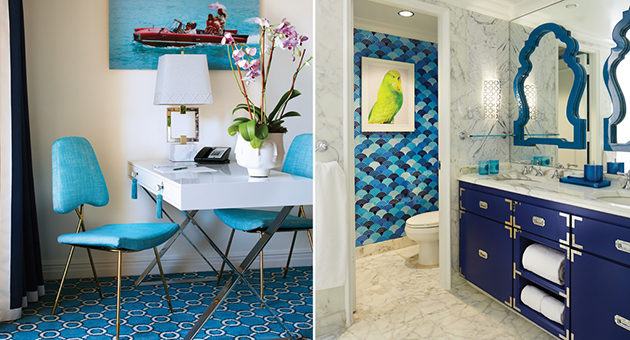 ---
Interiors by Jonathan Adler
---
Ivan Meade – Do you have any specific design philosophy or mantra?
Jonathan Adler – Our company motto is "If your heirs won't fight over it, we won't make it". I have an aversion to buying things that are just okay or that will do for now — everything we make is the result of passion for design and commitment to quality.
---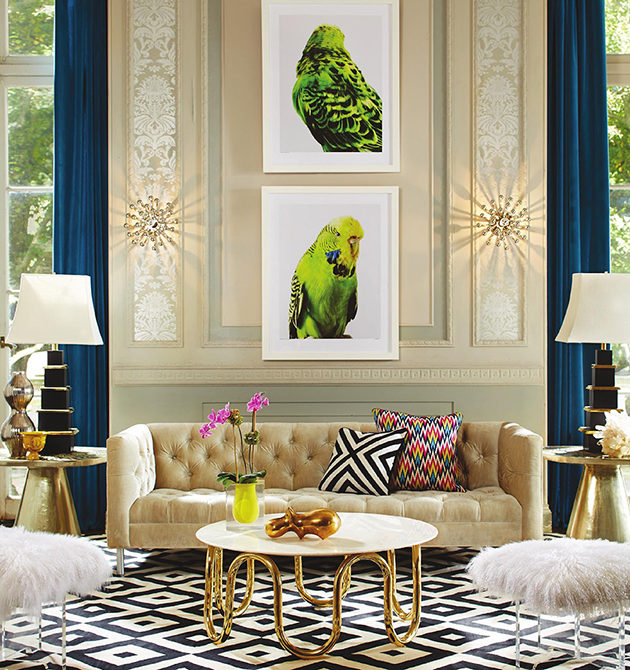 ---
Interiors by Jonathan Adler
---
Ivan Meade – Name 5 things you can't do without…
Jonathan Adler:
1. My bloke, Simon Doonan
---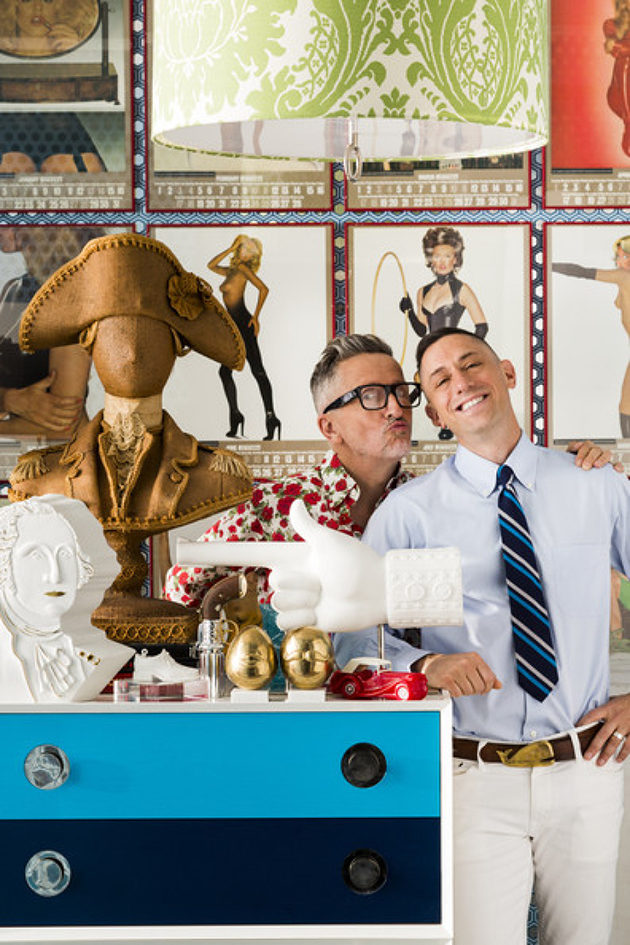 ---
2. Our beloved Norwich terrier, Liberace
---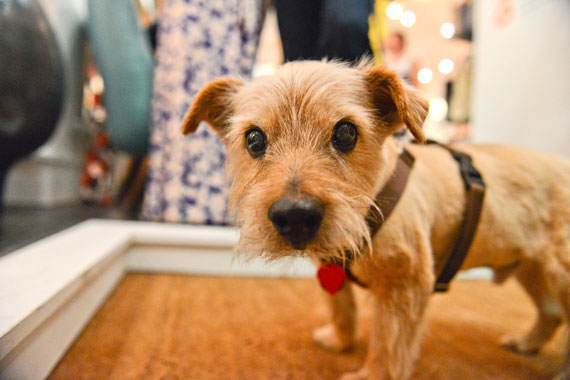 ---
3. My pottery wheel
---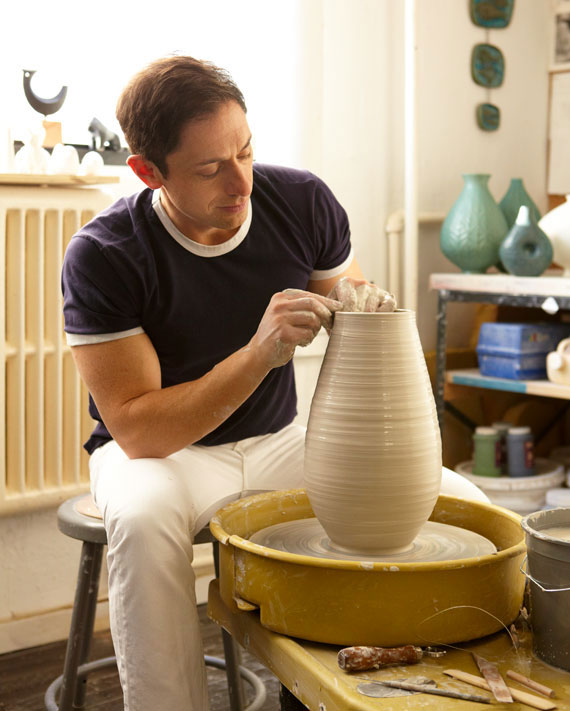 ---
4. My squillions of handcrafted tchotckes
---
5. My ping pong table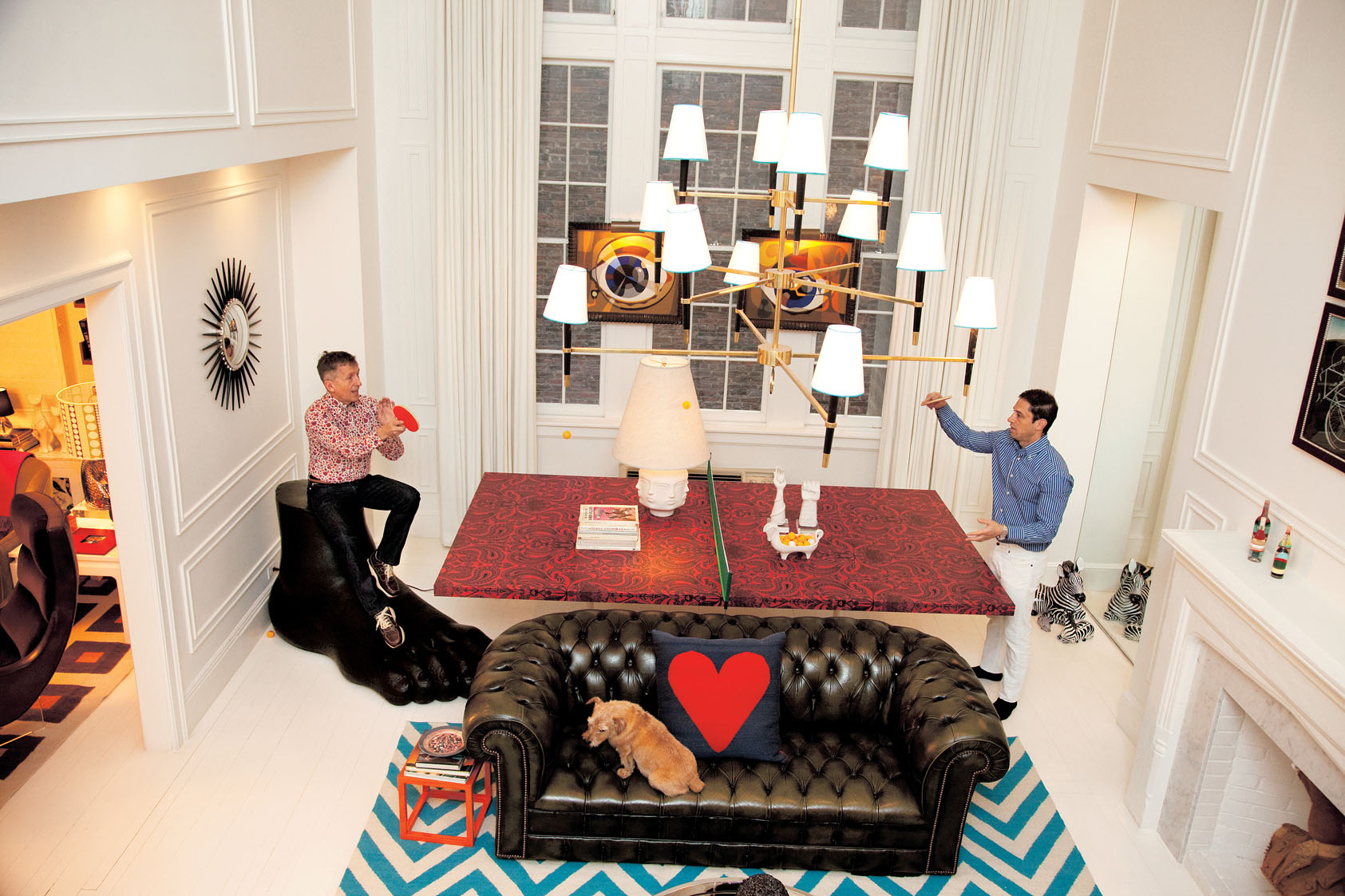 ---
Ivan Meade – What should every room have in it?
Jonathan Adler – The hanging chair. Every house should have a hanging chair. There is a constant battle over who gets to sit and swing.
---
---
Swinging Chair by Jonathan Adler
---
Ivan Meade – Where do you see design going in the next ten years? Do you feel it's important to follow trends?
Jonathan Adler- The exciting thing about this time in design is that we live in an anything-goes world. I am starting to think that Eclecticism, the buzzword for the last few years, is too weak a word to describe the amped-up style du jour — I prefer Aggressive Incongruity.
---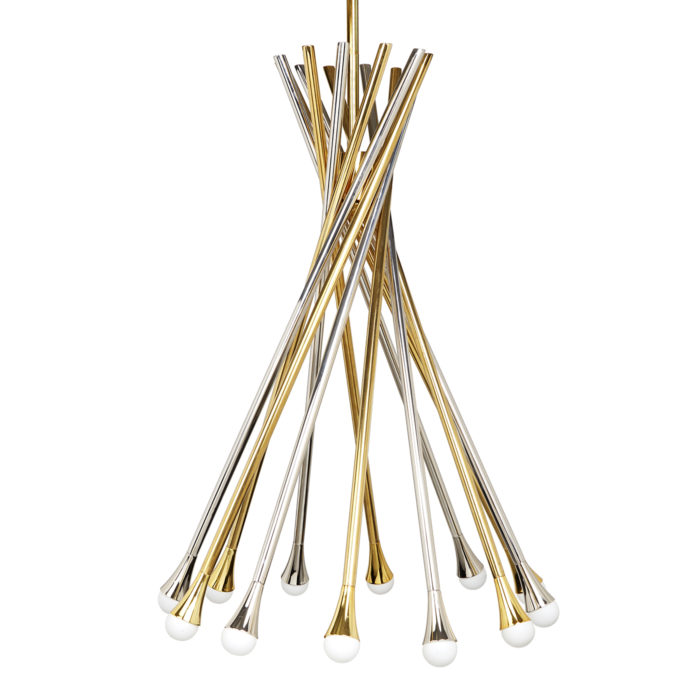 ---
Electrum Chandelier by Jonathan Adler
---
Ivan Meade – We really enjoyed seeing you as a judge on the reality television competition "Top Design", do you plan on any more television appearances?
Jonathan Adler – If I follow what Gore Vidal said – "Never pass up the opportunity to have sex or appear on television…
---
Ivan Meade – Your line has expanded to include furniture, rugs and lighting….what's next for Jonathan Adler?
Jonathan Adler – I've opened new stores, one on the Upper West Side and one in Santa Monica. I'm always designing and trying to find time to work in my pottery studio.
---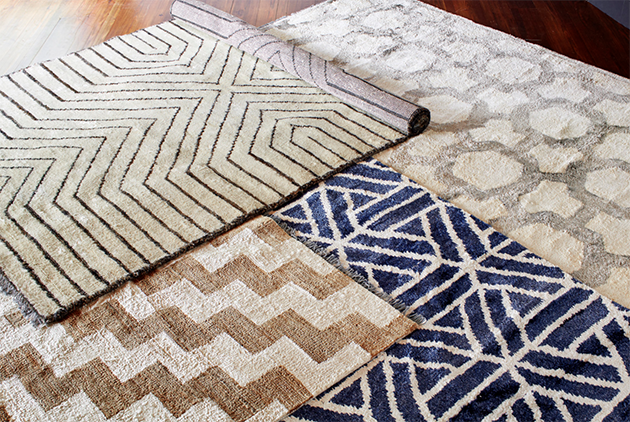 ---
Stepped Bridget Hand-Knotted Rugs by Johnathan Adler
---
Ivan Meade – Lastly, you have created a stunning body of work in a multitude of mediums – what would you like your legacy to be?
Jonathan Adler – My lifelong mission is to meld happiness with chicness, and to take over the world with my vision of "happy chic".
---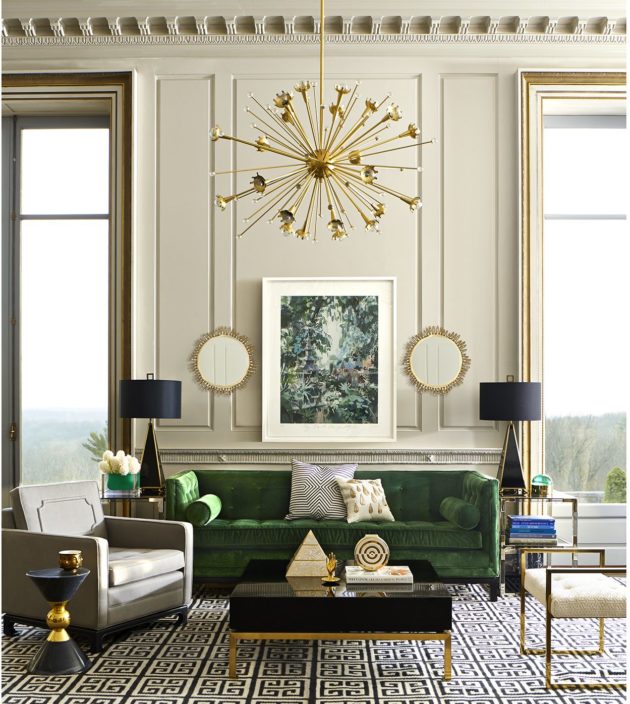 ---
Interiors by Jonathan Adler
---
Jonathan Adler's Bio:
Since receiving his first order for pottery from Barneys New York fifteen years ago, Jonathan Adler's eponymous company has grown to become an internationally recognized lifestyle and home furnishings brand offering tabletop, bedding, bath accessories, furniture, rugs, pillows and lighting.
Jonathan Adler is known for a design aesthetic which pairs modernist forms with bold colors and groovy graphics. The company motto, "If your heirs won't fight over it, we won't make it", reflects Jonathan's commitment to impeccable craftsmanship and panache.
Jonathan Adler has seven company-operated stores nationwide as well as a thriving consumer website.
Through its wholesale division, the company sells its groovy home décor in over 1,000 locations worldwide. Additionally, Jonathan Adler is one of the country's leading interior designers, working on luxury residential projects as well as large-scale commercial projects, including the celebrity hot spot Parker Palm Springs hotel.
Jonathan is the lead judge on the Bravo television series, Top Design.
---
I invite you to discover Jonathan Adler work at his website:
Ivan Meade is a local designer and principal of Meade Design Group, a multidisciplinary interior and graphic design studio in the heart of downtown Victoria BC www.themeadegroup.com