---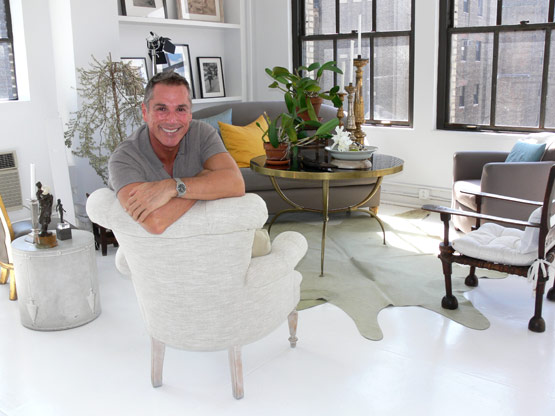 ---
Vicente Wolf
---
 In the world of design, Vicente Wolf has been at the top for 30 years. From the spacious light-filled loft in New York City, where his company is headquartered, Wolf and his staff build on his passion for design that's guided by integrity and simplicity. He maintains this focus throughout his many creative endeavors: photography, art collection, furniture design and global travel.
Wolf's portfolio offers a snapshot of the ultimate American aesthetic, from multinational conglomerates to private homes, from hotels to restaurants.
VW Home is the luxury retail outlet where Wolf displays his own collection of sterling silver flatware, antique furniture, accessories and bedlinens that he handpicks while traveling the globe. Also at the store is upholstery, lighting, fabrics, wallpaper mirrors and his own line of furniture, designed by Wolf for the showroom.
Partnerships with other luxury brands include:
* Furniture collections for Carson's, Casa Bique, Hendredon, Neidermaier, and Ralph Pucci
* Lighting for Tyndale and Sirmos
* Rugs for Doris Leslie Blau and Tufenkian Carpets
* Flatware collections for Sasaki
* Tabletop and bedlinens for the L·S Collection
* Crystal, china and stemware for Steuben
* Vicente Wolf's Latitude collection of crystal vases, bowls and candle holders with Baccarat exclusively for Neiman Marcus was launched in fall of 2007
House Beautiful named Vicente Wolf one of the 10 most influential designers in the United States, and Interior Design Magazine inducted Wolf in its Designer Hall of Fame. He was selected as one of the top 100 designers in both Metropolitan Home's "Design 100" and Architectural Digest's "AD 100". Wolf is also the publisher or two books, Learning to See and Crossing Boundaries: A Global Vision of Design, that focuses on the many design inspirations found throughout the world – through the eyes of a traveler. He is currently planning his third book for launch in 2009.
---
Iván Meade – What is the best moment of your day?
Vicente Wolf – When I'm able to become a 'vegetable' at home at the end of the day…but due to my schedule I'm only able to do this once a week.
---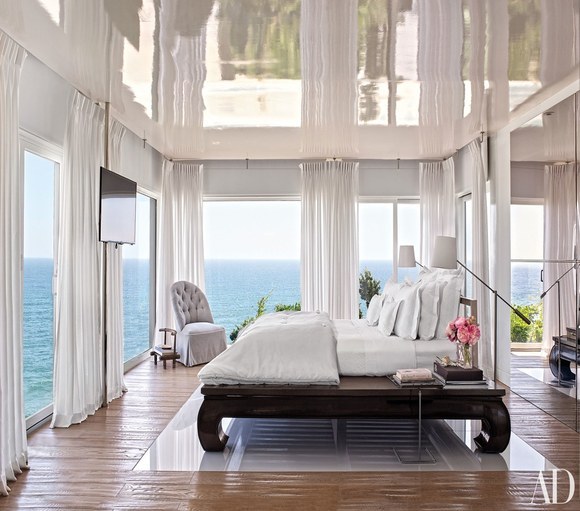 ---
Interiors by Vicente Wolf
---
 Iván – What books do you have on your bedside table?
Vicente – I'm reading "American Fashion: The Life and Lines of Adrian, Mainbocher, McCardell, Norell, and Trigere" right now and always favor biographies as I like the learning process about how people become who they are, as opposed to fiction which is just…fiction.
---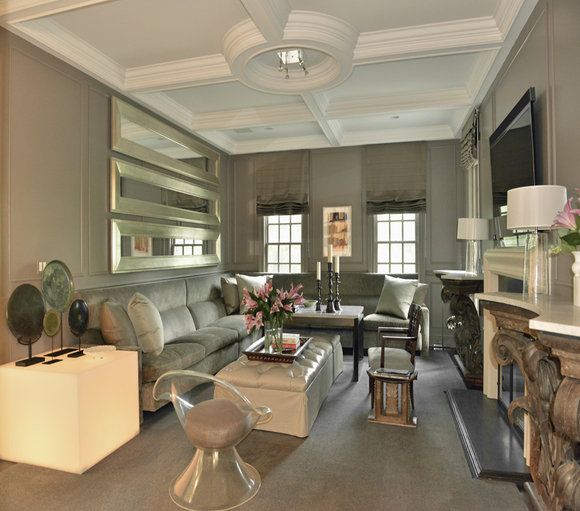 ---
Interiors by Vicente Wolf
---
Iván – What was your first experience with design?
Vicente – As a kid redecorating my parent's living room while they were away on a trip.
---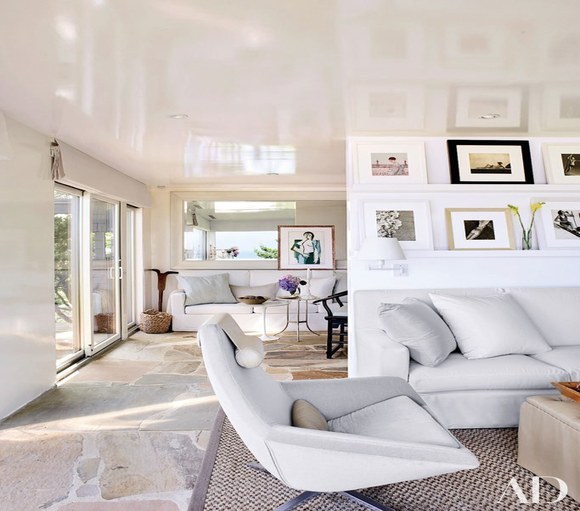 ---
Interiors by Vicente Wolf
---
Iván – Who would you like to design something for?
Vicente – Harrison Ford. (Laughs) Really? It doesn't matter who they are. The ideal client is one that allows you to do the best possible creative job; one who has strong powers of visualization and a common vision with me.
---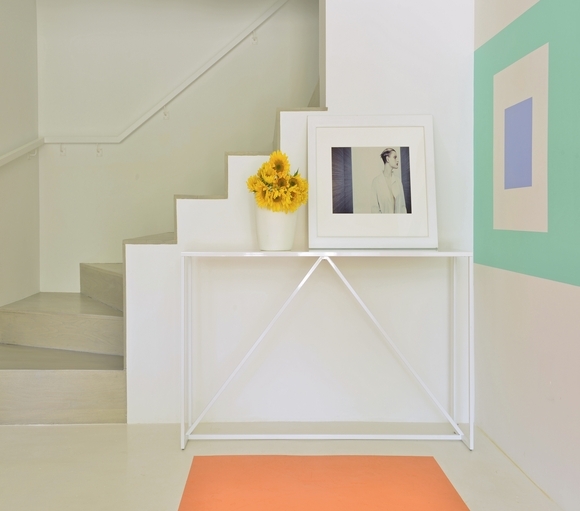 ---
Interiors by Vicente Wolf
---
Iván – I read that you really enjoy traveling and use your own photography for inspiration, how does this affect the outcome of your designs?
Vicente – I think it is a subliminal inspiration, not a literal one. Any time that I can expand my vision or see things in a different way, it already alters my creative work.
---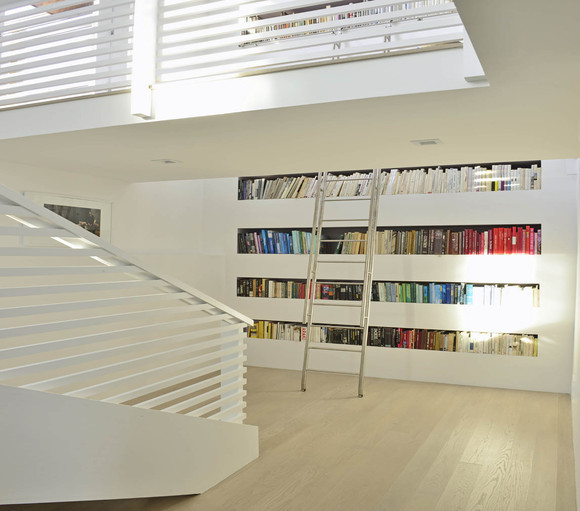 ---
Interiors by Vicente Wolf
---
Iván – From your travels which part of the world did you find the most inspiring?
Vicente – Both the Far East and the Middle East are incredibly inspiring.
Iván – There is an image of you as a child in your first book where you are sitting in your mother's living room, the room is perfectly designed. How do you think growing up in this environment has affected your style?
Vicente – I don't think much. My mother had the same furniture in different houses until I left Cuba at the age of 15 and only until I looked at the pictures again did I realize how elegant the space was… Though I am now copying some of those furniture pieces in two jobs I'm working on.
---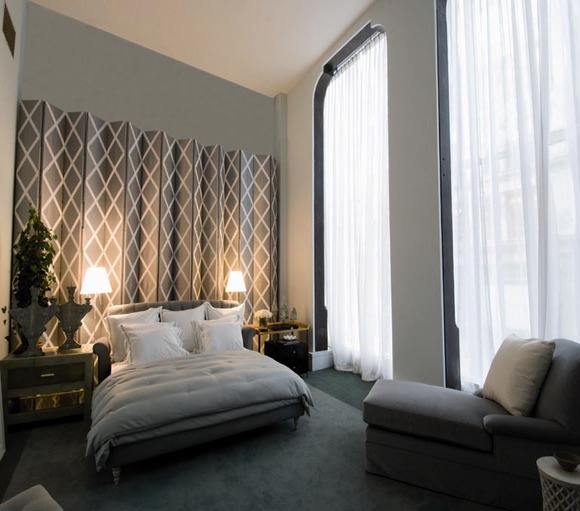 ---
Interiors by Vicente Wolf
---
Iván – What project has given you the most satisfaction?
Vicente – The one that is over. (Laughs) With old age satisfaction becomes a very fleeting thing. It's only in the instant of creating – a piece in progress at the upholsterer, or seeing an architectural detail coming to life – that I am really satisfied. I'd rather focus on that than on trying to find satisfaction in a whole job. Because the individual aspects can all turn on you at the blink of an eye. So focusing on the moment, and whatever that moment is, is the best thing for me.
---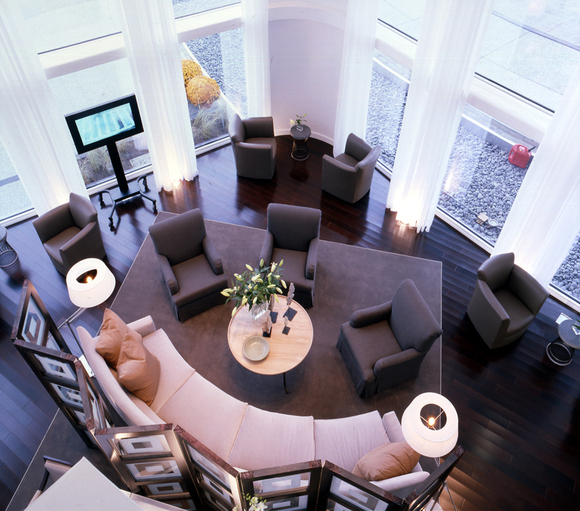 ---
Interiors by Vicente Wolf
---
Iván – What do you consider to be your greatest strength and weakness?
Vicente -Strength: Power of visualization. Weakness: Not much patience
---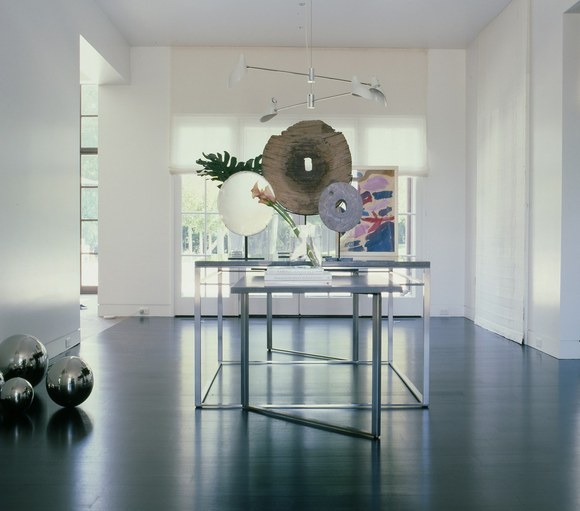 ---
Interiors by Vicente Wolf
---
Iván – Is there any designer and/or architect from the past, you appreciate a lot?
Vicente – There are so many, but David Hicks comes to mind first.
Iván – And those still working?
Vicente – It would have to be Philippe Starck
---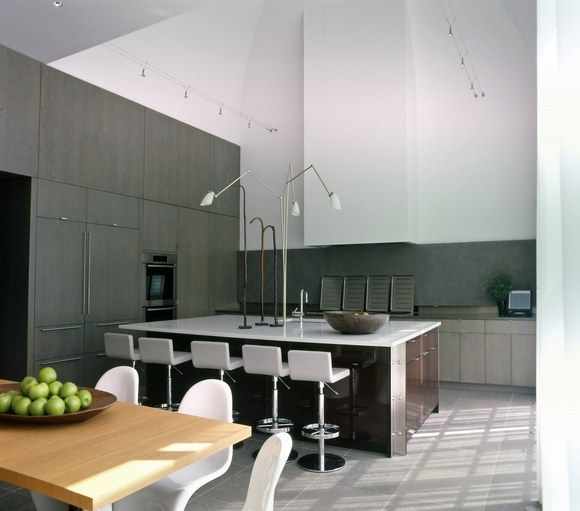 ---
Interiors by Vicente Wolf
---
Iván – What are you excited about right now in the world of design?
Vicente – I think that the global political and economic situation is overshadowing anything that really is coming down the pipe in a design perspective. The sense of green is no longer a luxury, but a necessity; I really don't feel that there is that much breaking ground at the moment. It never does when things are tough. During tough times we tend to look to the past to feel more comfortable and secure.
Iván – What is your newest venture in design?
Vicente – We're working on five hotels and this summer sees the launch of the latest items in my furniture collection. Another fun venture for me is working with my good friend Preston Bailey on creating amazing destination weddings around the world.
Iván – Lastly, you have already created a stunning body of work with many mediums and styles, what would you like your legacy to be?
Vicente – He tried.
---
To see more of Vicente Wolf stunning body of work please visit