---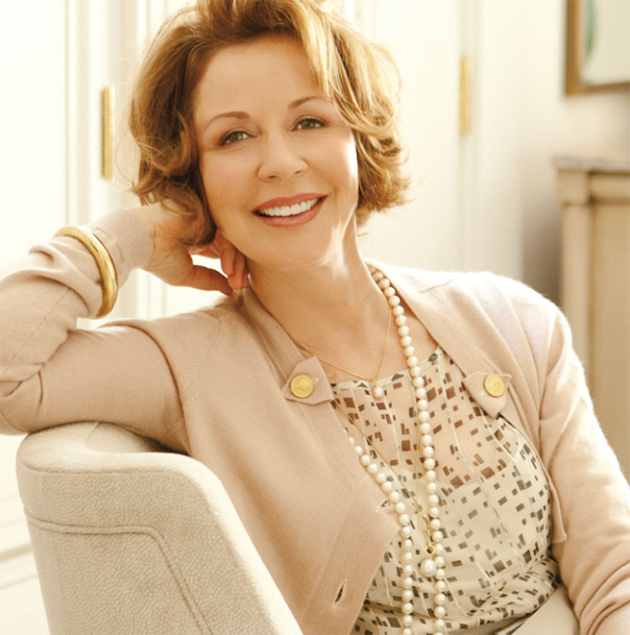 ---
Barbara Barry
---
Barbara Barry is among the world's most influential and talented designers. Barbara's trademark can be found in her refined residential interiors and upscale restaurants around the world or in her tasteful line of products. Furniture for Baker, McGuire, Bloomingdales and Henderon, Fabrics for Kravet and HBF, area rugs for Blueridge and Tufenkian Carpets, china for Wedgewood, tiles for Ann Sack, bath products for Kallista, and her latest venture: home fragrances and candles.
Barbara has received numerous awards and honors, she was honored to become one of House Beautiful's "Giants of Design" and Elle Decor International "Designer of the Year". She has been inducted into the Interior Design Hall of Fame by Interior Design magazine, included in Architectural Digest's "AD 100", as well as House Beautiful's "100 Best Designers". Additionally, the Pacific Design Center in Los Angeles awarded her its "Star of Design", and Traditional Home magazine named her "Designer of the Year"
On March 2008, I was invited to a private dinner with Barbara Barry at the Five Sails restaurant in the Pan Pacific Hotel in Vancouver where I had the opportunity to meet her. Barbara Barry was invited to participate in the IDSWest show as a speaker and she kindly hosted a reception to say thank you to a small group of designers for supporting her products.
Read the interview below to discover more about Barbara…
---
Iván Meade – What is the best moment of your day?
Barbara Barry – First thing in the morning! I love when the first light is just coming in the window and there is the promise of another exciting day.
---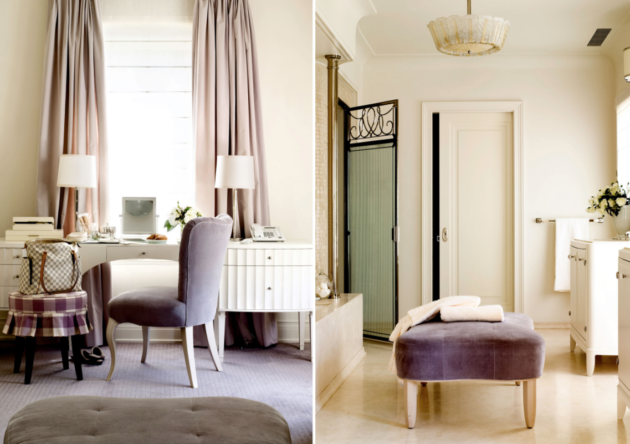 ---
Interiors by Barbara Barry
---
Iván – What books do you have on your bedside table?
Barbara – John Adams, What Would the Buddha Say, Your Bouquet of Beautiful Things, Listening is an Act of Love, The Art of Growing Old.
Iván – What was your first experience with design?
Barbara – Being born.
Iván – Who would you like to design something for?
Barbara – Jewellery for Tiffany's
Iván – What project has given you the most satisfaction?
Barbara – Designing fabrics for Kravet. It is the closest thing to painting and it reaches lots of people.
---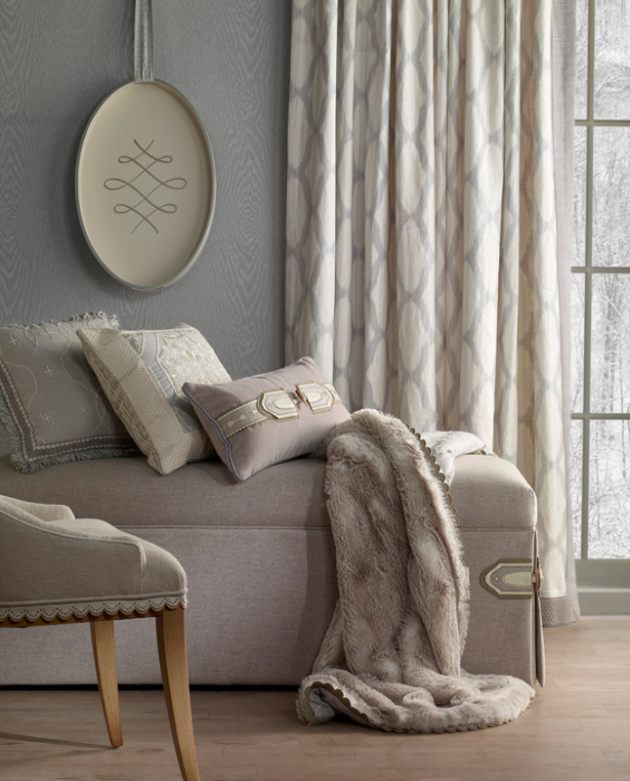 ---
Fabrics by Barbara Barry
---
Iván -Is there any designer and/or architect from the past, you appreciate a lot?
Barbara – I love the work of the architects Palladio and Lutyens. It gave us our foundation of design for the ages . I loved the decorating of John Dickinson.
Iván – And those still working?
Barbara – The British minimalist architect John Pawson and the Atlanta decorator Nancy Braithwaite.
---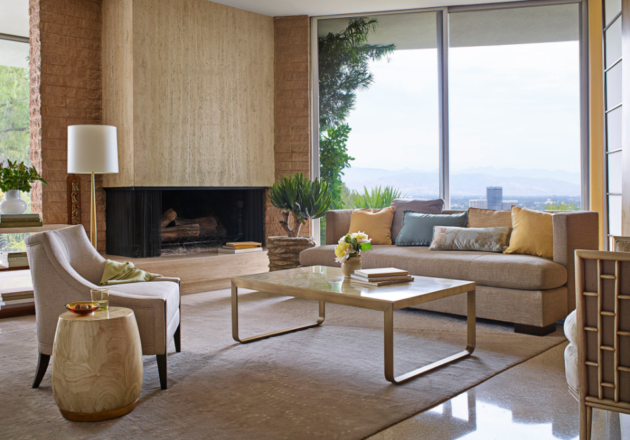 ---
Interiors by Barbara Barry
---
Iván – What are you excited about right now in the world of design?
Barbara – Fabric and all the possibilities of construction and color.
Iván – What is your newest venture in design?
Barbara – My new home fragrance line! And next I will working on my first line of scarves. I love how design crosses over to fashion.
---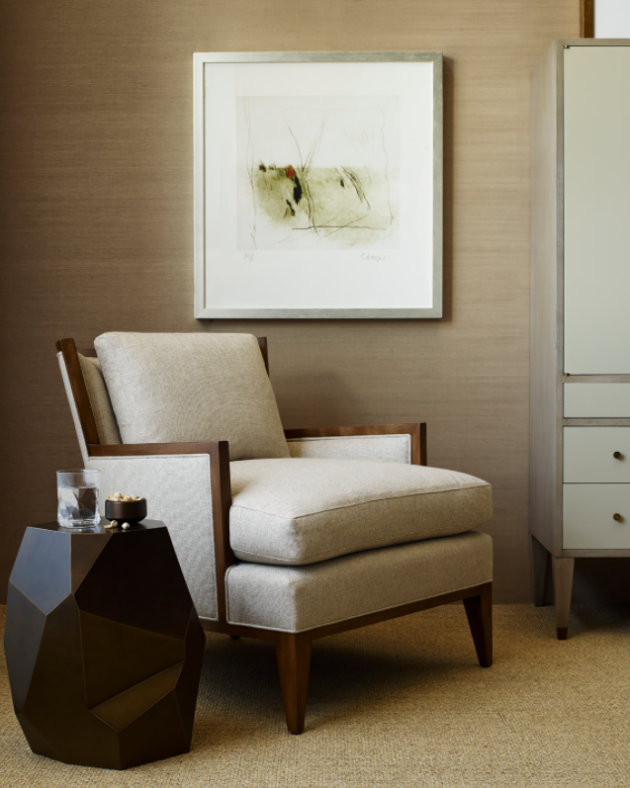 ---
Furniture by Barbara Barry 
---
Iván – Lastly, you have already created a stunning body of work with many mediums and styles, what would you like your legacy to be?
Barbara – I would love to see my designs around for a long time because that would mean that they brought a lot of pleasure to people. I am so proud to be a woman working in the way I do and to make a mark in the annals of American design.
---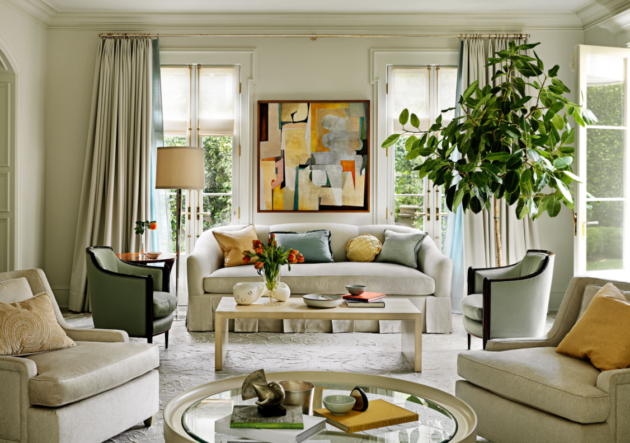 ---
Interiors by Barbara Barry
---
To see more of Barbara Barry's work please visit:
---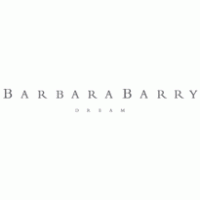 ---