---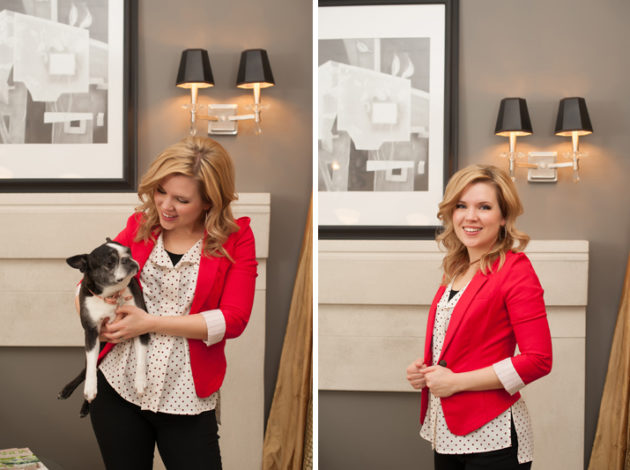 ---
Lana Lounsbury 

---
I first met Lana Lounsbury during a visit to the Robert Allen showroom. It was great to meet the designer I have always been compared to (being that we are both young, up-and-coming designers) she was very pleasant and impeccably well dressed, I was pleased to be in good company. Aside from the occasional designer event, it wasn't until a couple of years later that I really had the chance to reconnect with her at the Evening with Barbara Barry event presented by Kravet during IDSWest.
We got to talking and I thought she would make a great candidate for an interview on my blog; I invited her to our studio and between sharing new product finds and discussing current trends I had the opportunity to ask her for her opinions on design today and discover what influences her design choices.
---
Iván Meade – What was your first experience with design?
Lana Lounsbury – I designed and made shoes out of egg cartons and paper when my mom wouldn't buy the ones I wanted in the store when I was about 7 years old . One pair turned into a full line of shoes , I think I made about six in all.
---
---
Interiors by Lana Lounsbury
---
Iván – Who or what has influenced your style?
Lana – Architecture has influenced my style. Mies van der Rohe. Although I don't really do hard edged modern I am very influenced by him. Painters…Modigliani. I like his colours and the odd kinds of poses and exaggerated stances that he uses.
Iván – How did your company start?
Lana – Right out of school I started my own company .
Iván – One of the first things I heard about you as designer was that you were very organized. I think it's important for us to show people that in our industry we are capable to run any project. How has being organized helped your business?
Lana- Yes. I think my business stands out because of it.
---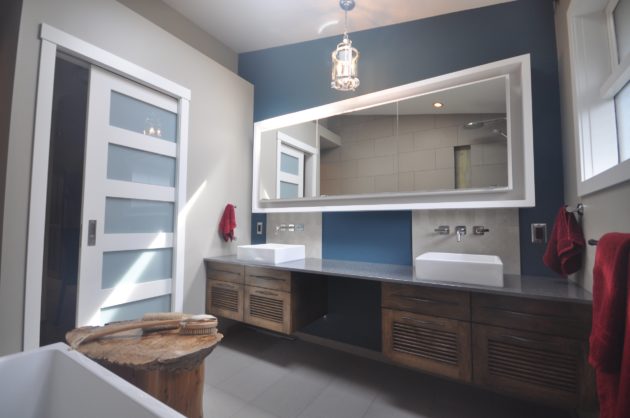 ---
Interiors by Lana Lounsbury
---
Iván – What is your design process?
Lana – I have to see the place first, then I walk through it in my head and imagine what it could be like…everything melts away, the cat, the ugly wallpaper and I imagine what it could be. And then from the imagined picture I pull out the hard elements, furniture layouts, architectural elements, colour, special relationships and start working it into the floor plans, colour boards and samples.
Iván – what do you consider to be your greatest strength and weakness?
Lana – My greatest weakness is that I'm a little bit impatient. And I think my greatest strength is that I love it. I actually really love doing it.
Iván – do you think Victoria is ready for a change? Where do you see things going in the next ten years?
Lana – I look to fashion for that. It's opened up a lot and there isn't one particular style or look. I think that's what's going to happen with design. There is no right or wrong. It's just good design. Not so much based on trends but what is suitable for the site and for the client and is designed well. There is no hemline anymore.
---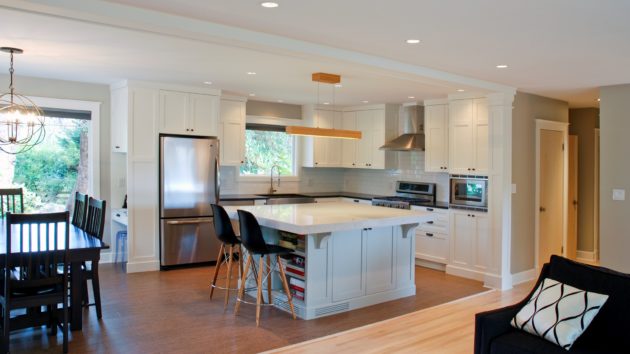 ---
Interiors by Lana Lounsbury
---
Iván – Has technology affected your design?
Lana – Definitely. I do drafting and everything on the computer now. Also the technology that is available to clients has really changed and it's important to keep educated, and when that knowledge is too expansive then I need to know who the new leaders in that technology are to consult on that project.
Iván – do you think there is too much technology in the home with all the tv and sound systems and controlling the entire home with one remote control?
Lana – Never too much! Some people love gadgetry for the sake of it, some people require it for their lifestyle, and some hate it. With all of the choices available many people really need help navigating them and it's become a part of the design process.
---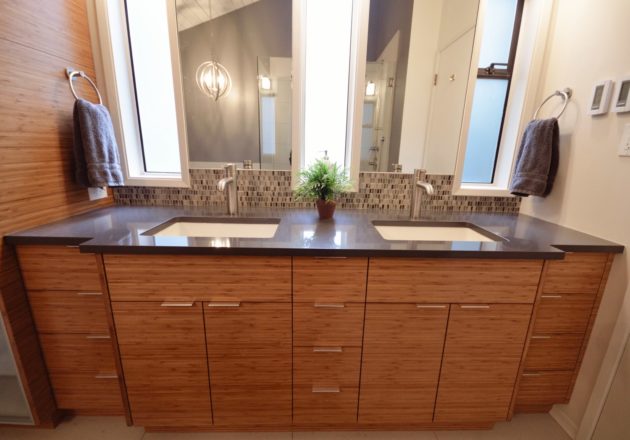 ---
Interiors by Lana Lounsbury
---
Iván – Do you consider being young in the business as advantage or a disadvantage?

Lana – I consider it an advantage because I want to think positive, but it can be disadvantage. I have been chosen and not chosen for projects for the same reason .
Iván – What is the most unusual request you ever had from a client?
Lana – Probably to do with pets. I have done elaborate dog baths in mudrooms with special showers.
Iván – Living on an island, we have a limited access to a lot of goods. Do you find yourself relying a lot on custom work for your designs?
Lana – Yes, sometimes it's just not feasible to ship in items from all over the world. I also like custom made pieces because there is a lot of pride in it; pride of design, pride of workmanship and then pride of ownership in having something unique.
Iván – What would be your dream project?
Lana – I guess a fantasy would be to do a house on a small island, like one of the islands around Vancouver Island where the landscape dictates the architecture .
Iván – Do you prefer residential or commercial design?
Lana – I really do like residential. Even though it's a bit more high maintenance, I really enjoy the interaction and relationship with the client that you don't get with commercial work .
Iván – How do you help your budget conscious clients achieve an expensive look without breaking the bank?
Lana – It's about mixing. You can invest in one well-designed piece and then mix it with other pieces. If you are careful you can do it.
Iván – what do you think most Victoria homes are missing?

Lana – Fun!
---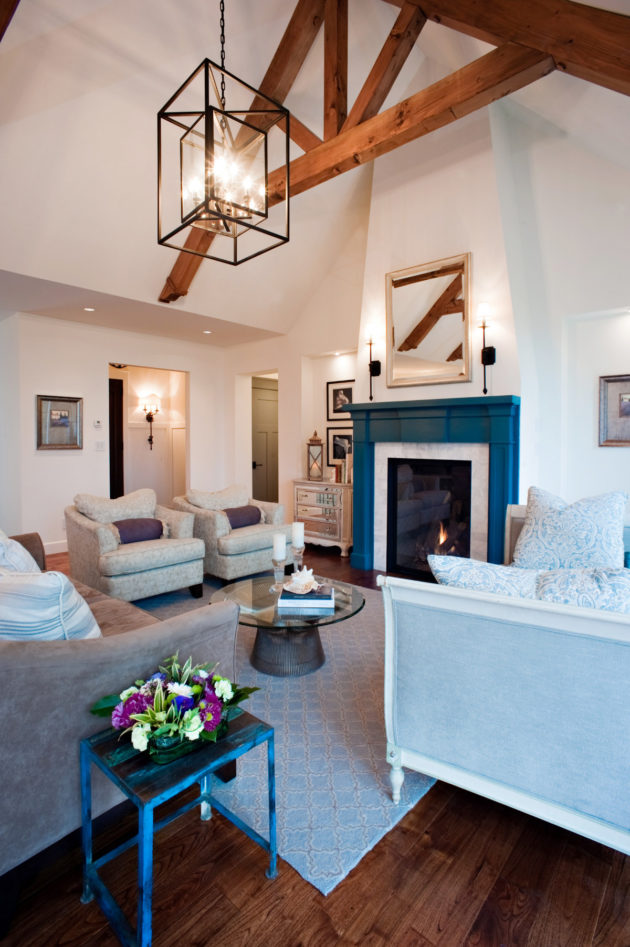 ---
Interiors by Lana Lounsbury
---
Iván – What project or piece are you most proud of?

Lana – Not one project really stands out. I strive to make each project my next pride and joy.
Iván – Recently we both had the opportunity to attend a dinner in honour of Barbara Barry, what was your impression of the event?
Lana- I think I was star struck for the first ten minutes. I was impressed with how seriously she takes all her clients and how important each project is.
---
To see more of Lana's work please visit: