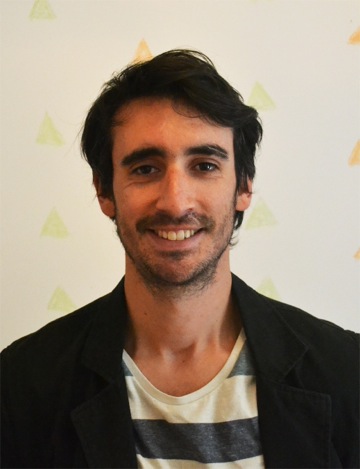 Cristian Arostegui
---
Founded by Cristian Arostegui, a Chilean furniture designer and maker, Arostegui Studio is a local Victoria hub for original, sustainable and quality furniture.
Cristian's background in architecture and advertising is complimented by the fine furniture program at Humber College. Cristian has over time refined his ability to design and handcraft his own furniture in creative and refreshing ways.  A fusion of South American influences and technical training compliments the blend of materials used in Cristian's designs. Wood and metal come together with glass, concrete and resin to create alluring and functional pieces.
Without a doubt, the designs from Cristian are honest, memorable and have that uniqueness that our west coast tend to offer. His approach is new, but with an old school understanding.   With his architectural background and his experience he is far away from current designers that just because they build furniture, they can call themselves designers.
---
Iván Meade – What was your first experience with design?
Cristian Arostegui – I think I have been exposed unconsciously to design since I was a little kid. At home, my parents have always had beautiful antique furniture. My Mom was always painting Mexican style clay plates to hang on the walls. Also, for many years, every morning before going to school, she would be knitting beautifully patterned rugs for our house.
Apart from above, the first thing that came to my mind with this question was my brief desire to become a tattoo artist. I used to draw music band logos, cartoons, etc. on a notebook and then try them on myself or on my little brother's arm.
---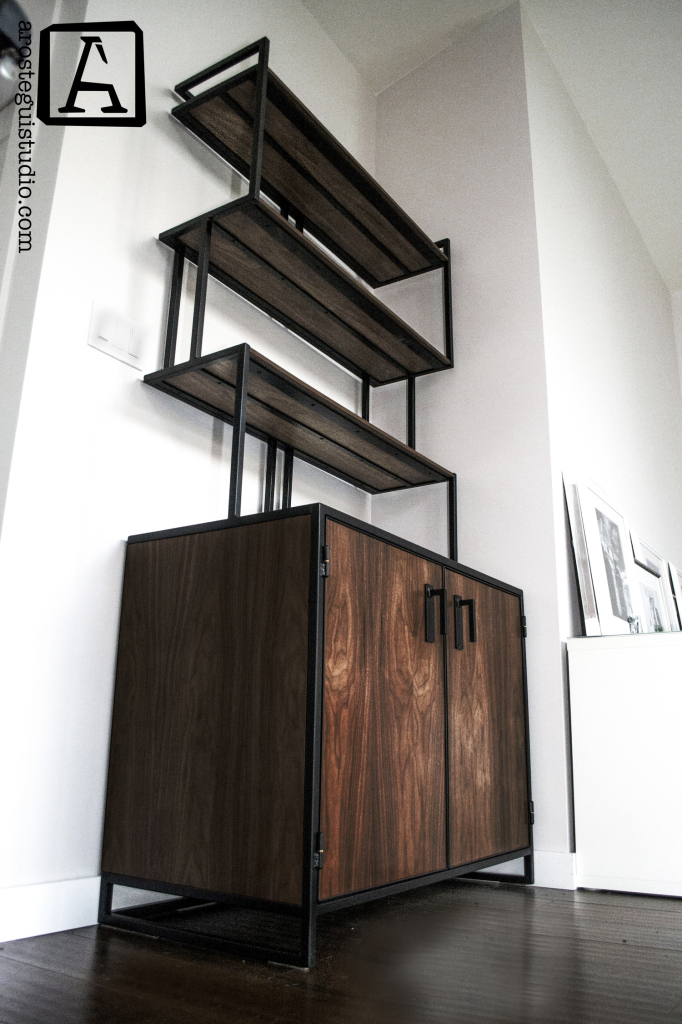 Rosen Bookshelf by Arostegui Studio
---
Iván Meade – Does your Chilean background influence or impact the designs or styles you work in? If so what specific elements have inspired you the most and are more prominent in your work?
Cristian Arostegui G. – For sure, my roots are a great influence in my work. Chile is a country with around 4.000 kilometers of coast, 15 million hectares of the driest desert in the world, channels, fjords, lakes, diverse climates and huge mountain ranges. The country is so long that the people from the north, centre and south have different customs. This geographic and cultural diversity is the same eclecticism I strive for in my work.
My first piece was called the Marea bench, a seat that I designed after the movement of the ocean.
---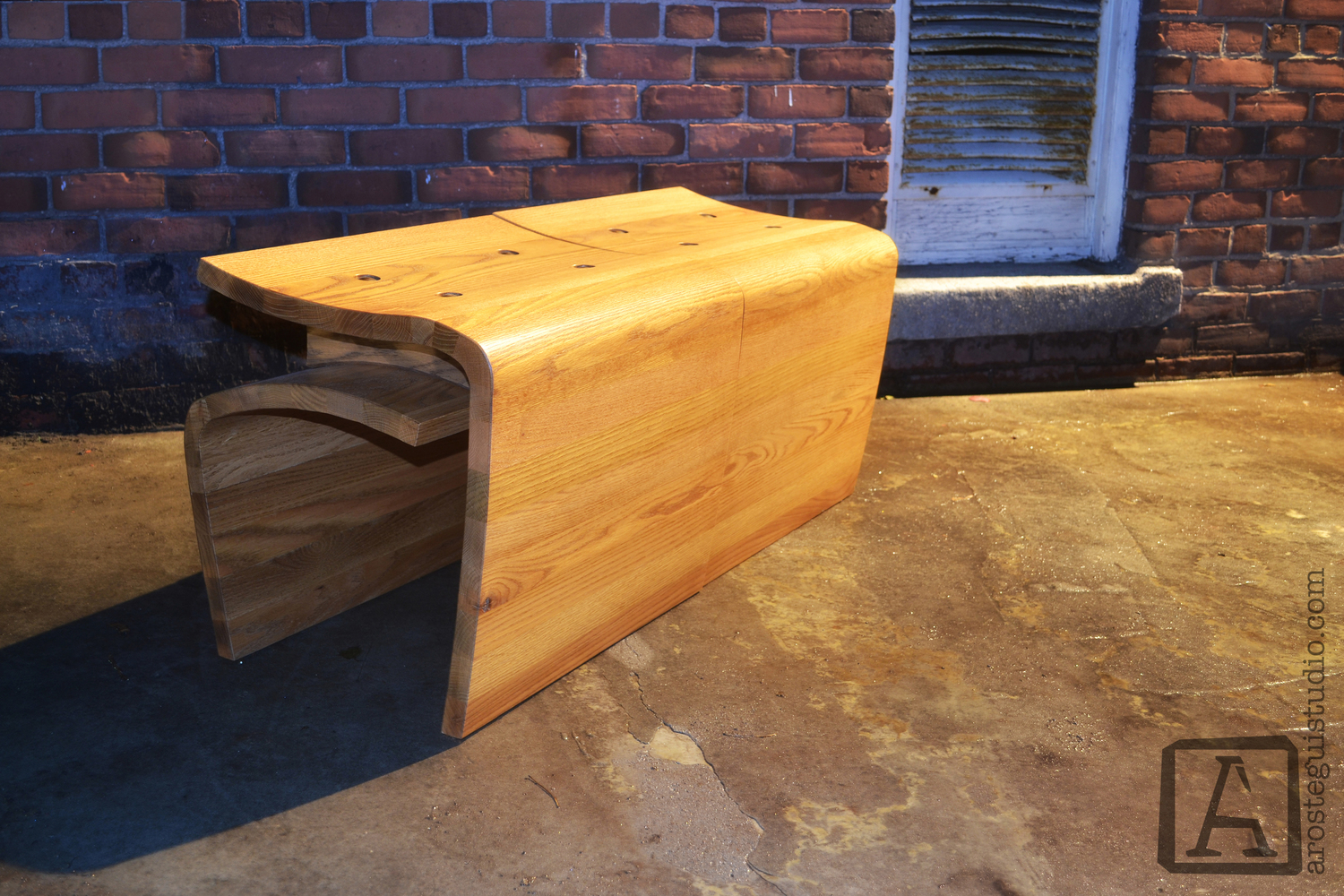 Marea Bench by Arostegui Studio
---
Iván Meade – How would you describe your style?
Cristian Arostegui  – This was something I thought about a lot when I started out. I couldn't find the one word that described my style perfectly. I toyed with descriptions like modern, west coast modern, industrial and reclaimed. I have been starting to realize that I do not need to identify with one particular descriptor.
I have an eclectic style. I enjoy blending styles and mixing materials. I adapt to the needs and requirements of the project. In the end I am always happy when my pieces reflect both my style as well as the client's.
---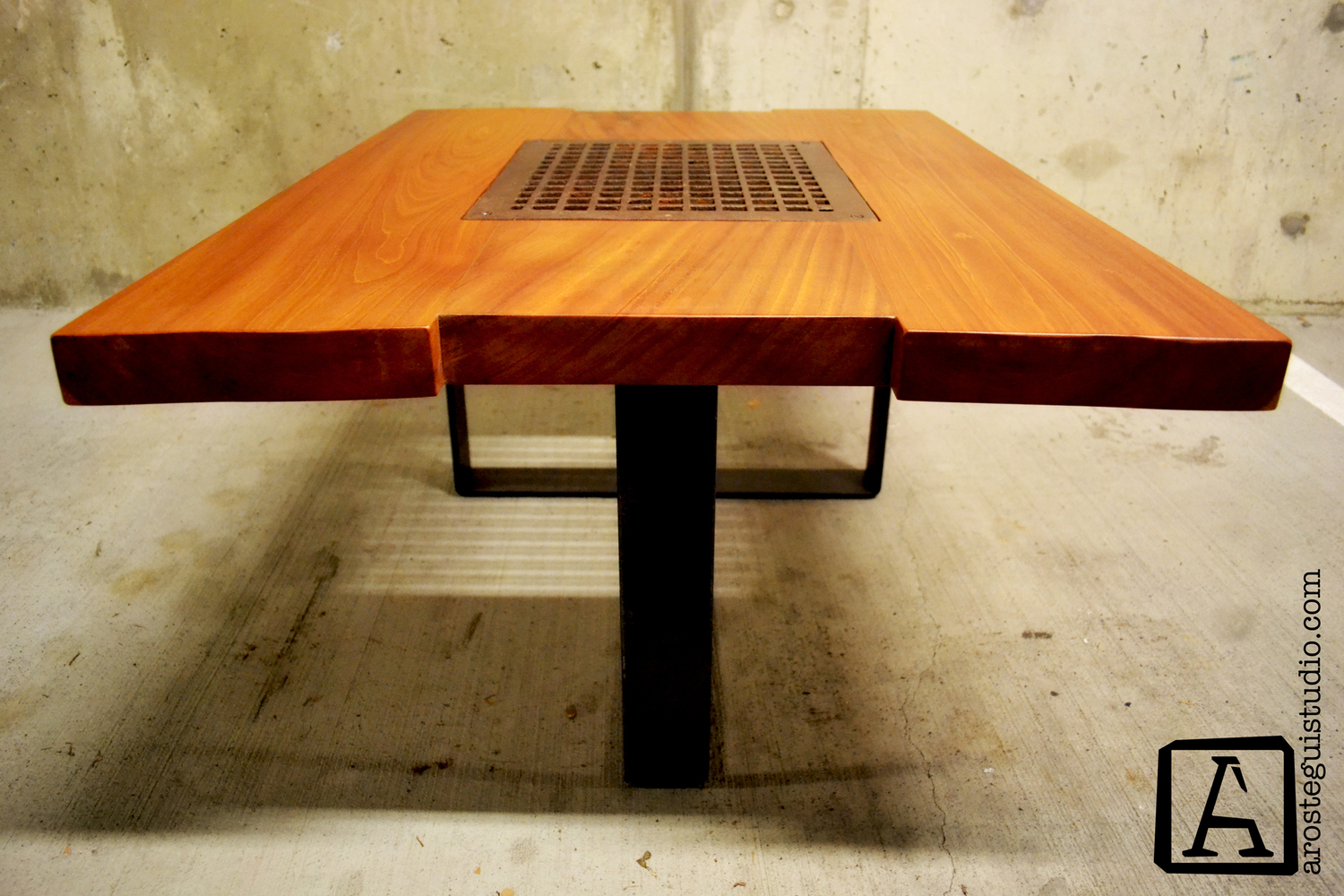 Grate Coffee Table by Arostegui Studio
---
Iván Meade – What drives you to create sustainable products? What is the importance of using reclaimed materials?
Cristian Arostegui  – Well, we are currently facing environmental issues. Using sustainable products and reclaimed materials is my little way to help. I believe that using environmentally friendly products is the way the industry should go, taking care of the planet as well as our own health. The reclaimed materials I use are a way to minimize waste. Also, reclaimed materials have a unique aesthetic that will not be found in new materials.
---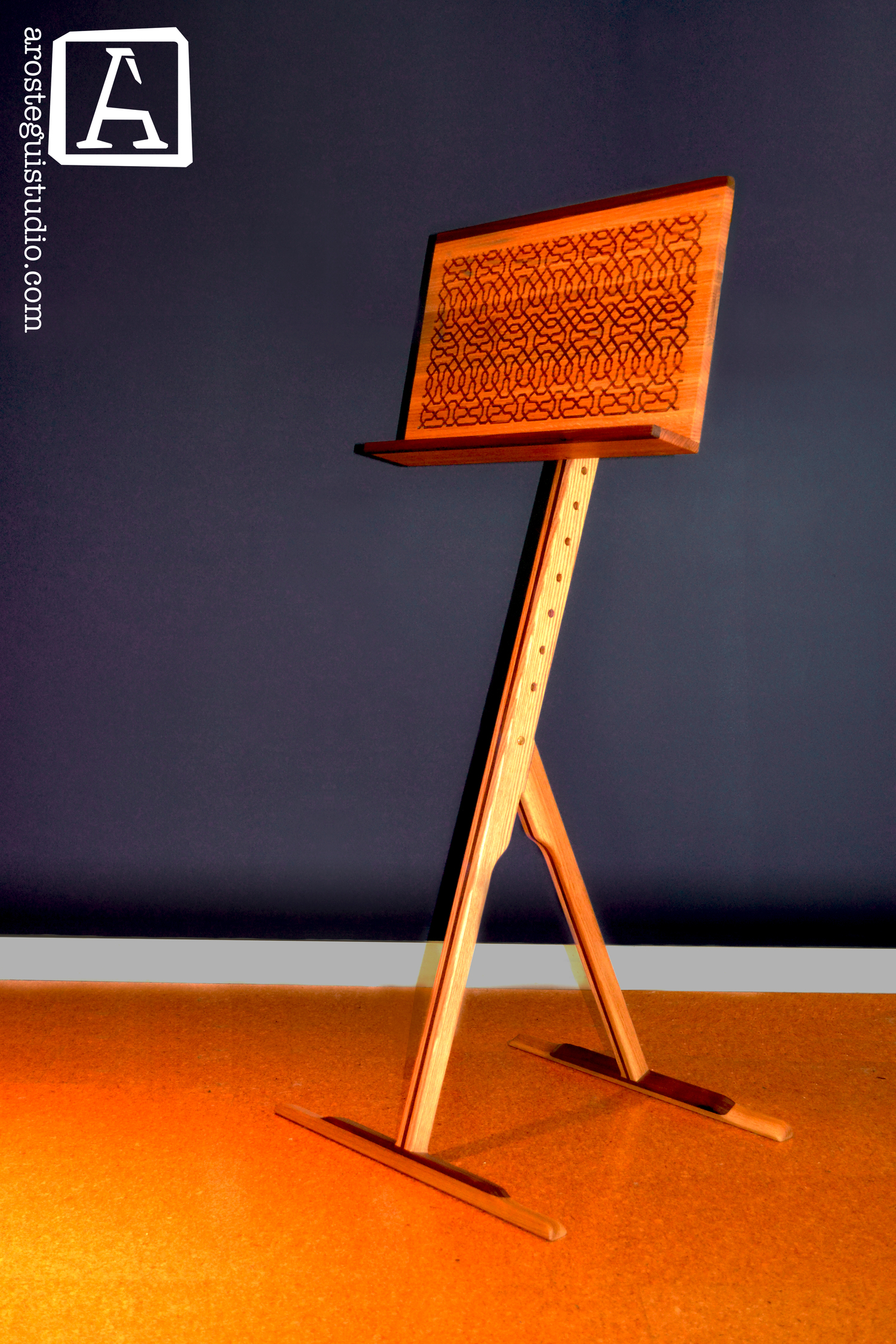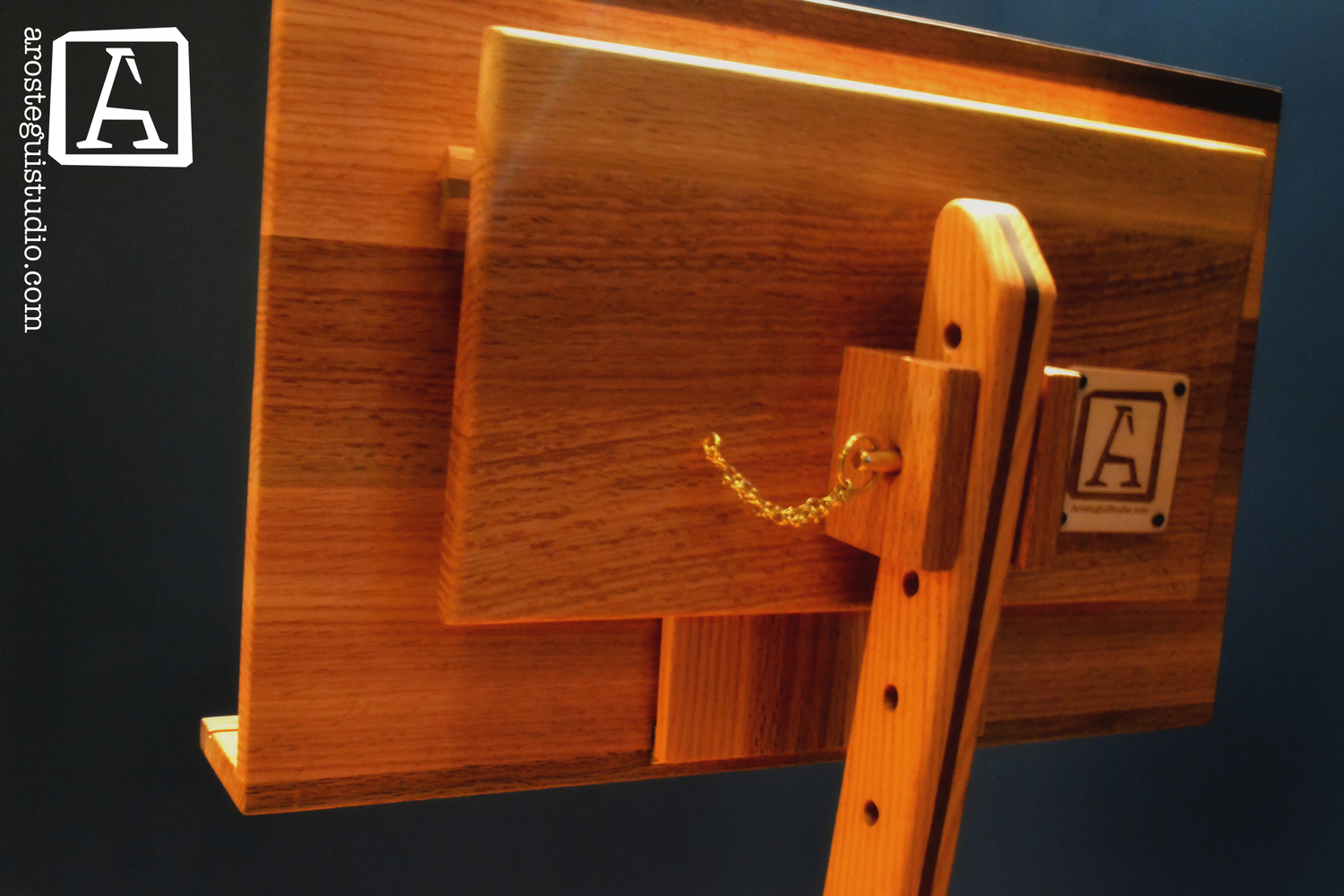 Music Stand by Artostegui Studio
---
Iván Meade – What are you excited about right now in the world of design?
Cristian Arostegui – I am very interested in the vast possibilities that 3D printing is bringing to the table. From architecture, industrial design, engineering, biotech to the medical and dental industries, this technique will allow us to create very interesting things.
---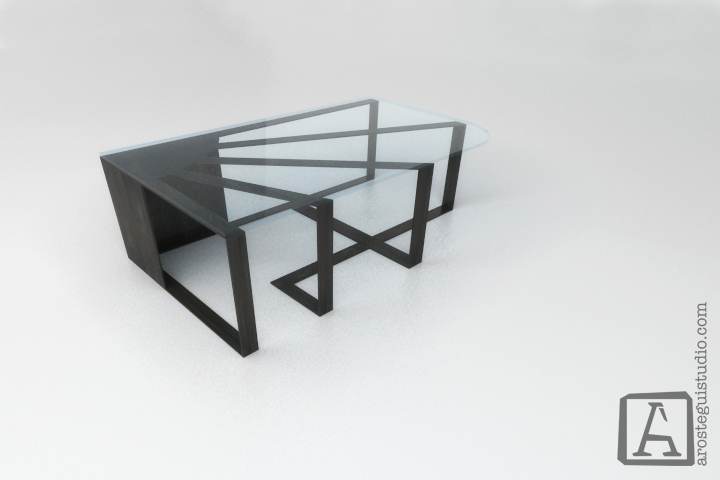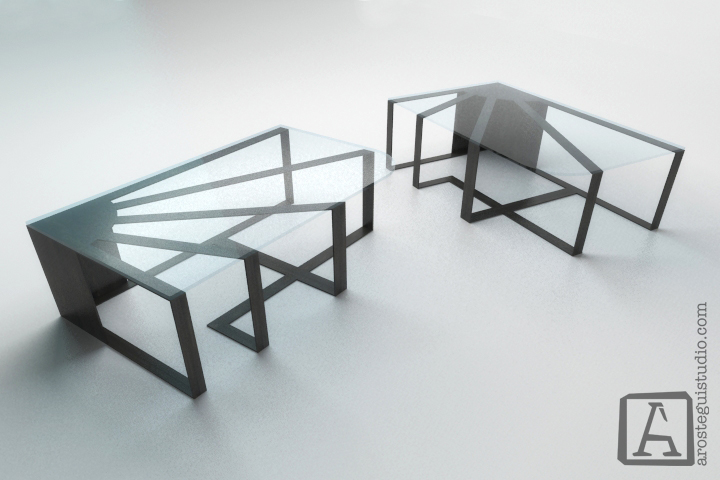 Solero Coffee Table by Arostegui Studio
---
Iván Meade – What type of projects excite you the most?
Cristian Arostegui – The truth is that I get excited with all of them! I would say that I get the most excited about projects where the client gives me total freedom over the design. To be able to try different options, shapes, materials, textures and colours is indispensable.
---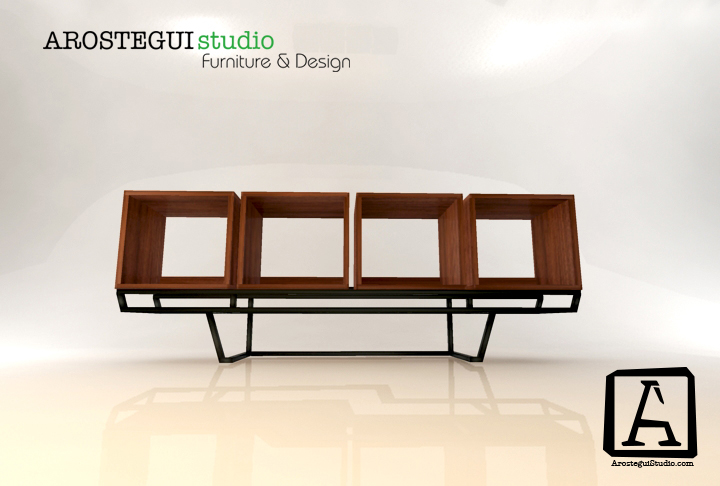 Goddards Credenza by Arostegui Studio
---
Iván Meade – What would be your dream project?
Cristian Arostegui – To be 'hired' by my wife to design my own house, from the architectural aspects to the interior design.
---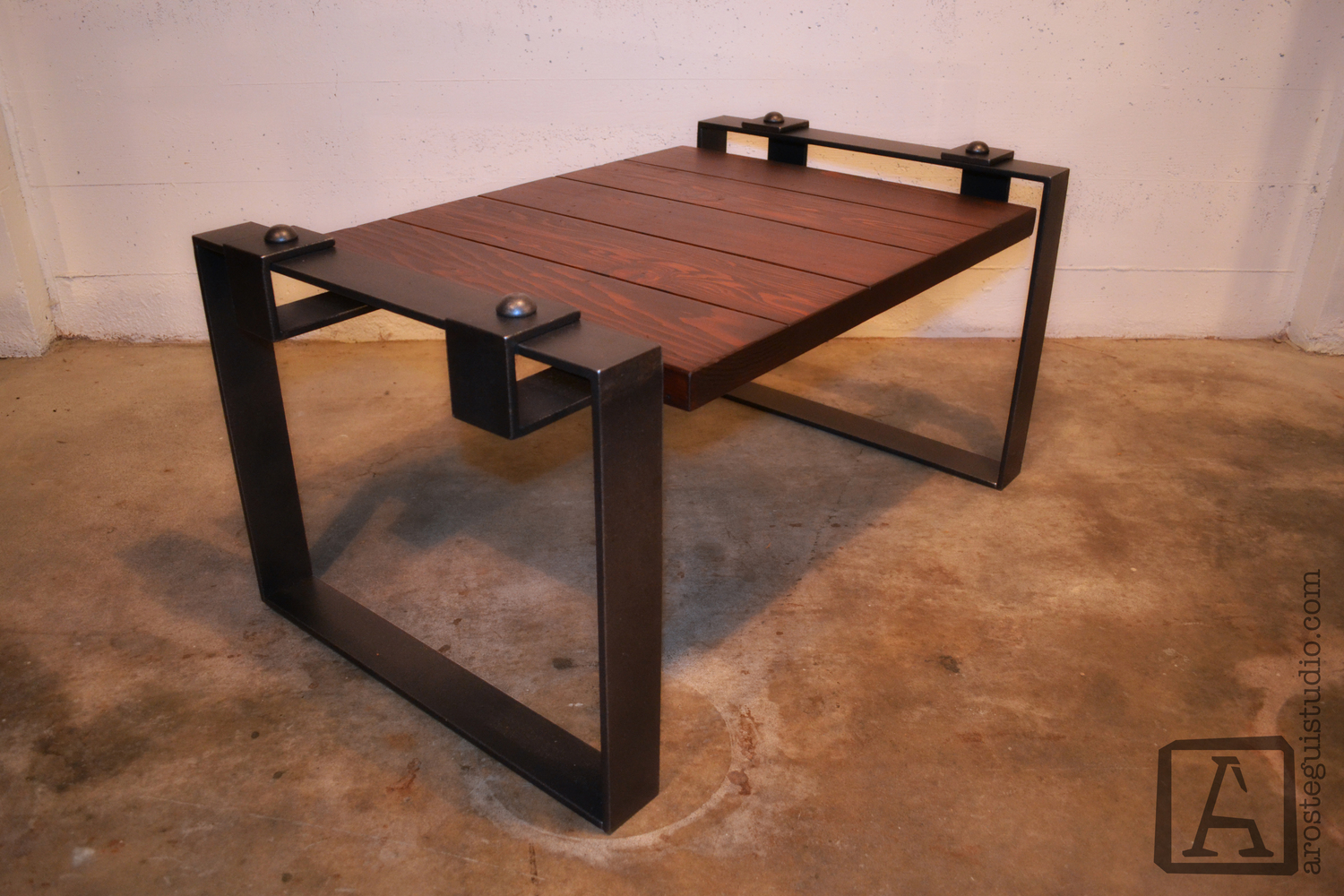 Hang Coffee Table by Arostegui Studio
---
Iván Meade – What was the best advice (design or otherwise) you have ever received?
Cristian Arostegui – Keep it simple, less is more. I am a bit of a perfectionist so I have a hard time following this one sometimes!
---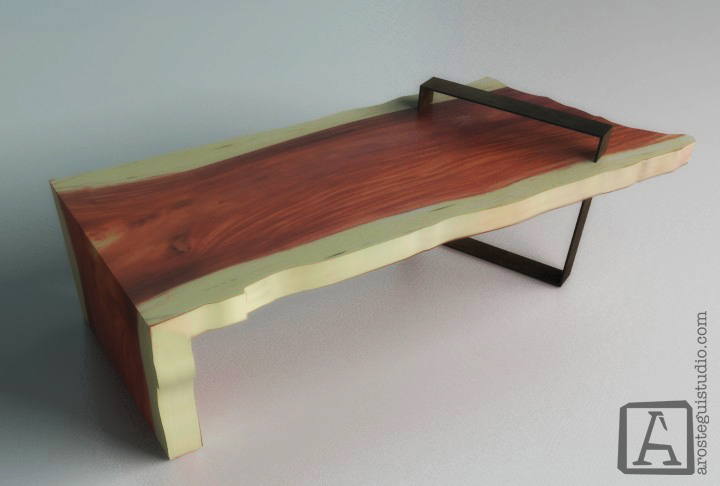 Borde Vivo Coffee Table by Artostegui Studio
---
Iván Meade – What are 3 things you can not live without?
Cristian Arostegui – Family, music and my BBQ (us Chilean love our BBQ…)
---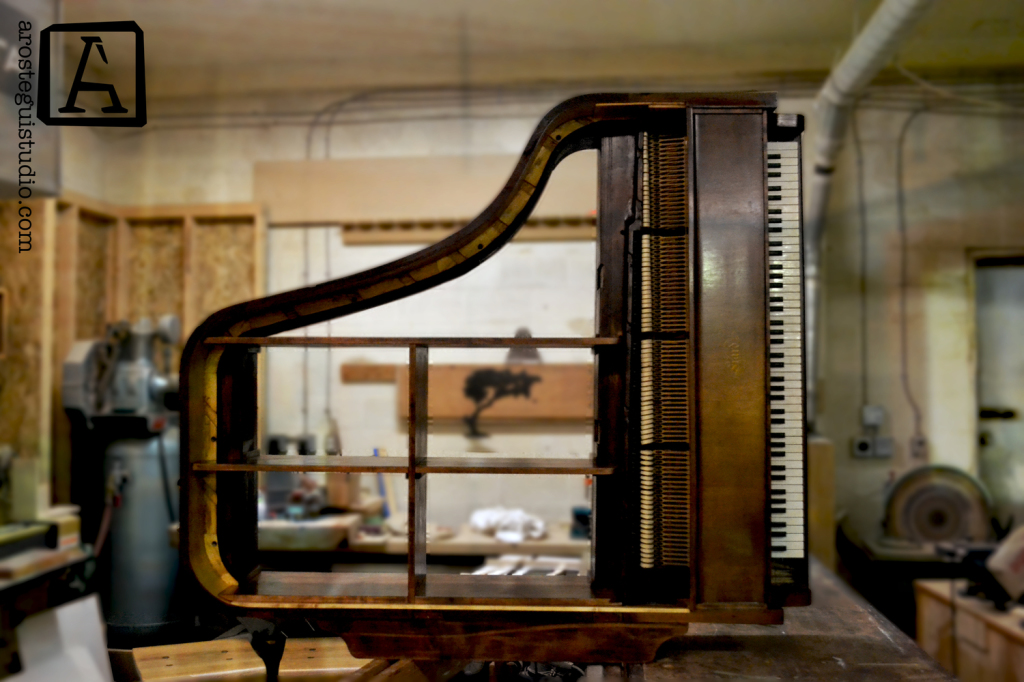 Grand Piano by Arostegui Studio
---
Iván Meade – What is your next design venture?
Cristian Arostegui – Design venture, I love that!
I have many projects waiting in my folder, different designs and a few furniture lines!
Currently, I have been working for the last 8 months on a project that has me very excited; it's called "the concrete bench". I know, very creative name! I really like the design; it is a mix between elegance and attitude! It is a derivation of the marea bench, one of my first furniture designs.
I was able to get a local manufacturer to collaborate with me and produce my design in a special concrete, which is lighter and stronger than the usual concrete. This material gave me the opportunity to play and experiment with shapes and profiles that wouldn't have been possible with wood.
The final product should be coming out soon!
---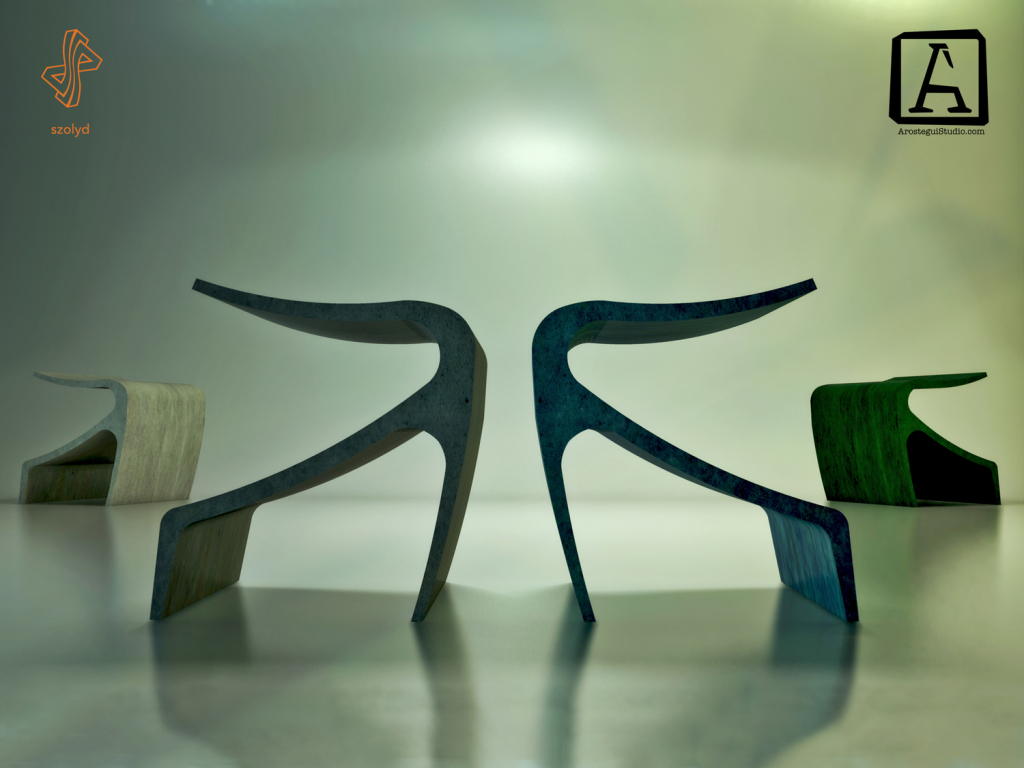 Concrete Bench by Artostegui Studios
---
Iván Meade – How does your background in architecture influence your designs? Does it make you look at things differently?
Cristian Arostegui – For sure it does! Studying architecture opened my mind and trained me to approach design in a singular way. It also provided me with the spatial understanding and sketching skills.
In my studies, I had to research, create a concept analysis and explain the rationale for the design. I use this same approach to my design work today. It definitely helps to put me the right path to develop a project!
---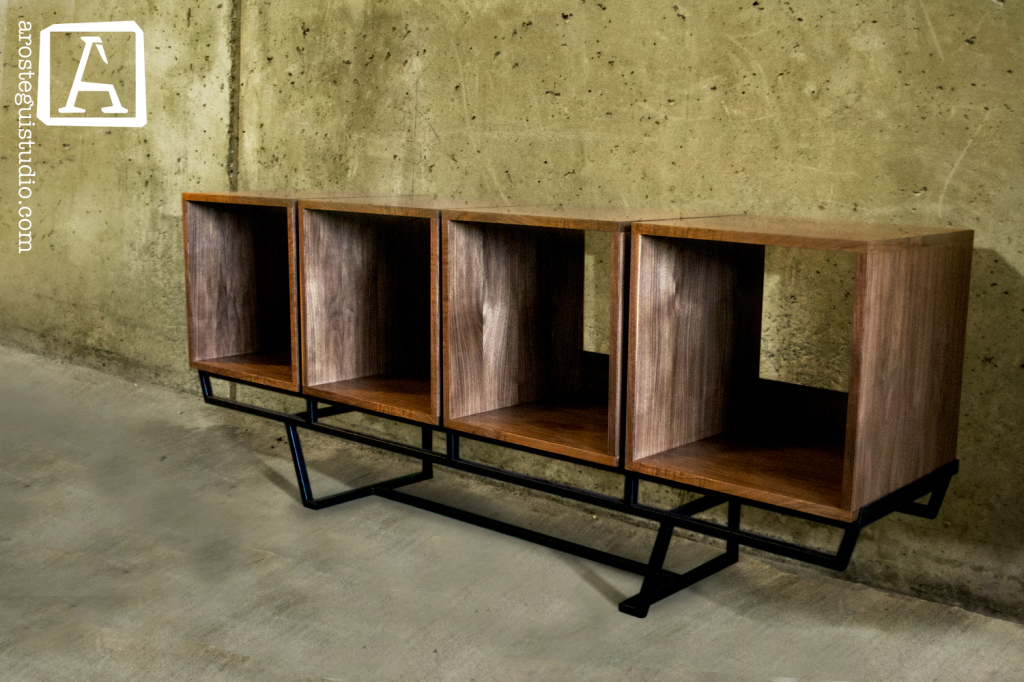 Goddard Credenza by Arostegui Studio
---
Iván Meade -What inspires you to source locally from Vancouver Island?
Cristian Arostegui – I believe it is important to support the local economy, even more when we are situated in an island. Everything is just a little more difficult on an island, things take longer, materials are more expensive, etc. An important way to create a sustainable and capable economy in the V. I. is through local collaboration and cooperation. My goal is to keep all manufacturing and sourcing local, which means either Vancouver Island or BC or more rarely, other provinces in Canada.
---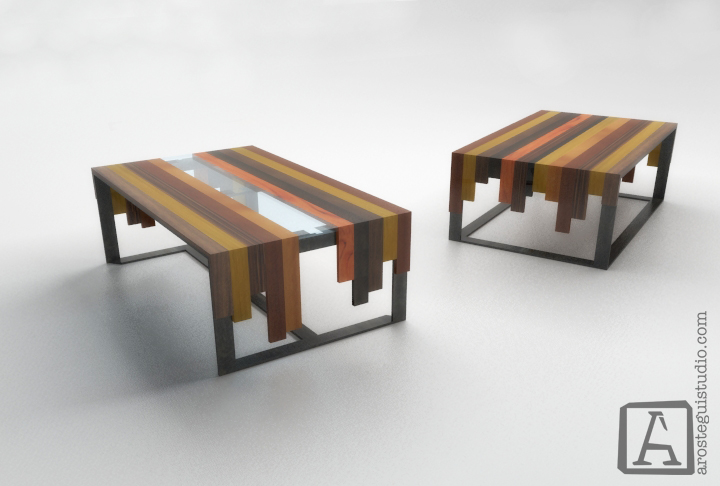 Skyline by Arostegui Studios
---
Iván Meade – What would you look for in a furniture piece for your own home?
Cristian Arostegui – Beauty and style, and of course function is a must! I am always looking for interesting shapes, profiles, colours and materials. It doesn't have to be an expensive piece; actually I look forward to the repurposing pieces to make them perfect for my space.
---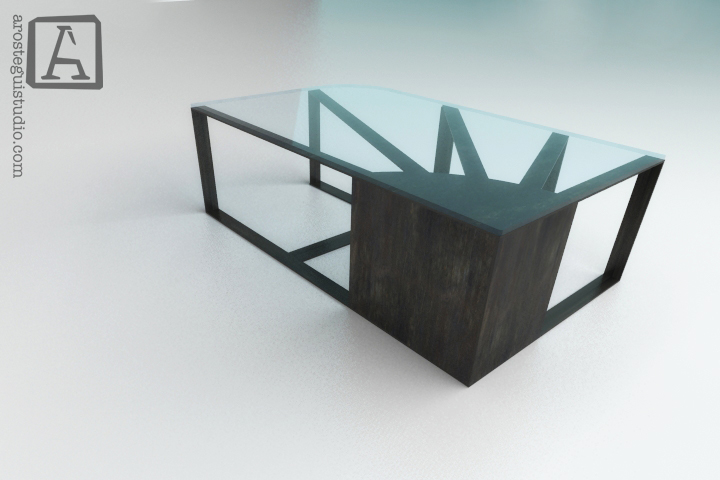 Solero Table by Arostegui Studio
---
Iván Meade – Lastly, you have already created a stunning body of work, what would you like your legacy to be?
Cristian Arostegui – I would love to be known for the passion, drive and professionalism I have for my work. The only reason of what I do is because I love it. Whenever I have to design, it doesn't feel like working. It could be a weekday or weekend, it doesn't matter. I really hope that is and will be always be reflected in my work!
---
I invite you to learn more and discover the incredible work of Cristian Arostegui at: