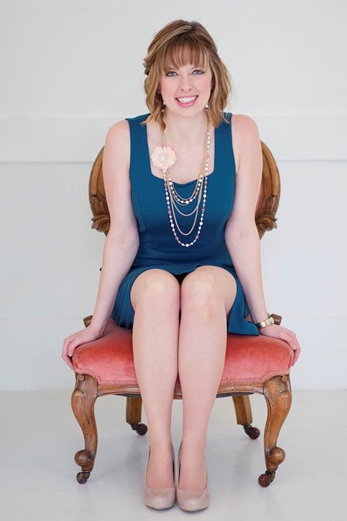 Leanne McKeachie
Leanne McKeachie is a very sweet, eager and personable designer based locally in Victoria BC. She has recently begun her own firm – Leanne McKeachie Design, which specializes in residential design. She takes joy and pride in sharing her passion for design with homeowners – her friendly approach makes the design process with her a very personalized and enjoyable one.
Leanne is not a newcomer though, she has over a decade of experience in the design industry and holds a Bachelor of Interior Design Degree from Mount Royal University. Her work has been featured in Homes and Cottages Magazine and has received accolades at Vancouver Island's 'Care Awards'.
As a young mom, she truly understands her clients' needs and that everything needs to be approached with balance. A master of evening out the needs, wants, desires, budget, aesthetic function and timing to deliver her clients the results they deserve.
A great asset to the design community, I look forward to sharing her insights with our readers, please read on to get in on the conversation…
Iván Meade – What was your first experience with design?
Leanne McKeachie – At a lunch & learn in my high school career centre. I had decided I was going to become an orthodontist until that fateful day. Ha! what a disaster that would have been. I always loved the arts and creative exploration but was never fully aware of the interior design profession. I really should have seen the writing on the wall at an early age, as I'm sure I drove my parents crazy with the constant re-arranging of furnishings.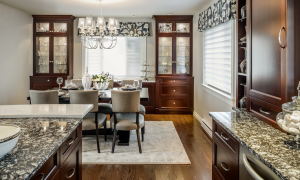 Interiors by Leanne McKeachie
Iván Meade – What is your design philosophy?
Leanne McKeachie – It's fairly simple. I believe in designing to illicit positive change in peoples lives, positive change in their everyday functions, moods and wellbeing. I design to re-ignite the passion people have for their homes, and to create spaces that people hate to leave.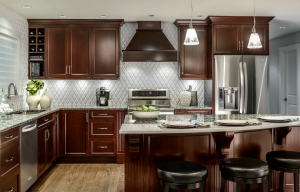 Interiors by Leanne McKeachie
Iván Meade – What is your favourite local find, where did you get it and why is it important to you?
Leanne McKeachie – A vintage silver chandelier that I found at a garage sale while living in Calgary.  I don't think I'll ever be able to part with it, firstly because it was a steal of a deal, and I LOVE a good deal. My chandi's been hung in all different rooms in every house I've lived in: my dining room, my daughters nursery and now my kitchen. I'm way too attached 🙂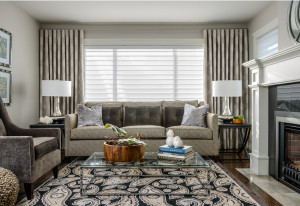 Interiors by Leanne McKeachie
Iván Meade – What are you excited about right now in the world of design?
Leanne McKeachie – Colour!!! I'm so inspired by the amazing fresh and vibrant tones that we started seeing emerge in Fall 2012 and particularly this spring. My own living room now features a pretty prominent splash of emerald green.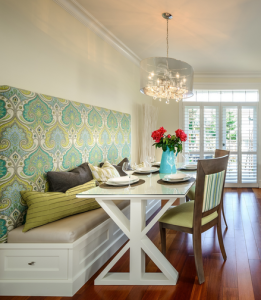 Interiors by Leanne McKeachie
Iván Meade – What do you consider your greatest strength and weakness?
Leanne McKeachie – My weakness is answering strength and weakness questions… and I have a truly horrible memory. I write down everything and am an obsessive list maker. As for my greatest strength, I've been told by one of my closest friends that my strength is possessing the combination of enthusiasm and level headedness.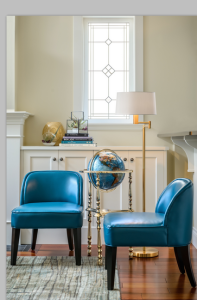 Interiors by Leanne McKeachie
Iván Meade – What is your favourite thing about being a designer?
Leanne McKeachie – I have two favourites that come to mind. First, I'm addicted to the moment during the design development where a solution all the sudden becomes clear, marrying aesthetic and function seamlessly. Second and most rewarding is the sparkle in a client's eyes as they show off their new space for the first time.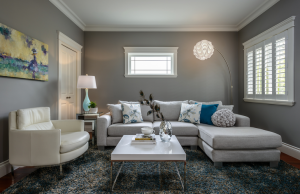 Interiors by Leanne McKeachie
Iván Meade – What would be your dream project?
Leanne McKeachie – A working professional (likely female) with a love for simple lines interlaced with feminine details, unafraid to show her energetic personality through her decor. This client would probably be so busy in her career that she craves for her home to be a private retreat; a place to relax, recharge and to enjoy life with family & friends. We would obviously hit it off instantly and she would become a lifelong client, designing many future properties together.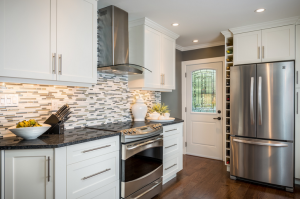 Interiors by Leanne McKeachie
Iván Meade – What is the best advice you have received – design related or otherwise?
Leanne McKeachie – It's advice my father gave me years ago: "You have to ask yourself, at the end of the day, is it worth it?". Although it was advice at that time given in a relational context I find it often comes to mind through the craziness that life & work bring. It's surprising how a simple piece of advice can help me re-focus on what's really important.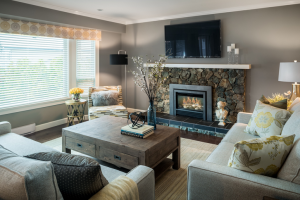 Interiors by Leanne McKeachie
Iván Meade – Where do you see the local design scene going?
Leanne McKeachie – The local design scene is swiftly developing an strong inter-connected web of support consisting of: established design firms, independent designers, reps, suppliers, retailers, trades and students. With this growing positive energy and sharing of knowledge I believe there's truly outstanding design in store for our city.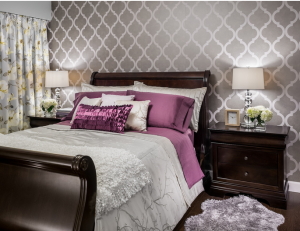 Interiors by Leanne McKeachie
Iván Meade – What's next for Leanne McKeachie Design?
Leanne McKeachie – I'm already so blown away by the amazing experiences I've had over the last two years. I can only imagine what's to come. For now I keep dreaming big and working smart.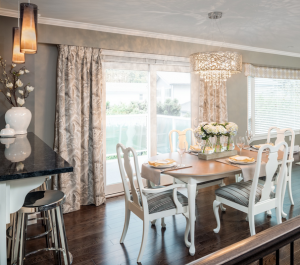 Interiors by Leanne McKeachie
Iván Meade – Lastly, what would you like your legacy to be?
Leanne McKeachie – I love the quote by Maya Angelou that says: "I've learned that people will forget what you said, people will forget what you did, but people will never forget how you made them feel". I want people to feel like I made a positive change in their homes. Or that I made them feel understood through the design of their space. If I could positively impact everyone I met, that would be an amazing legacy to leave.
I invite you to visit Leanne McKeachie's stunning body of work: