---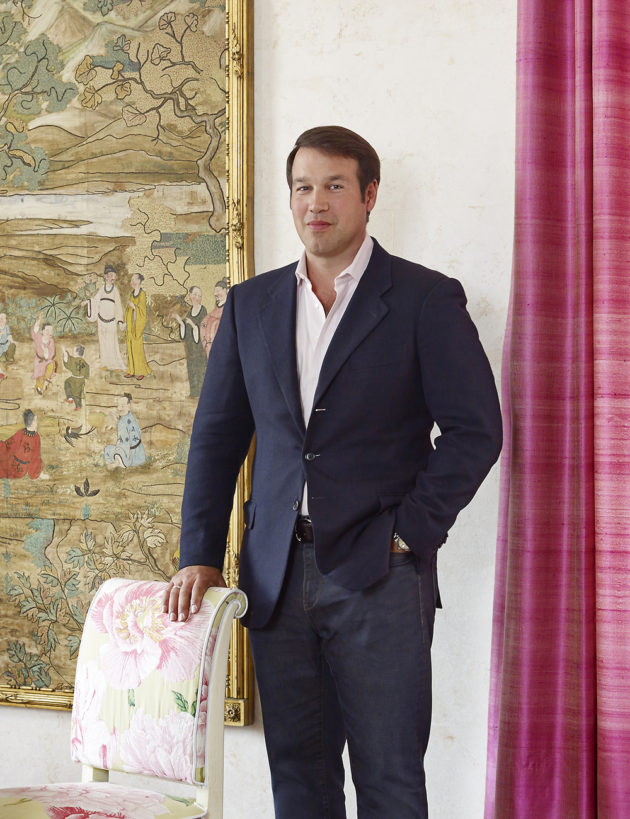 ---
Ernest De La Torre
---
Ernest de la Torre has turned heads in the design world as of late, appearing in the likes of Elle Décor, House & Garden, features in several books, blogs and charity events.
His style is a blend of classic, soft, and relaxing mixed with unexpected touches that make each space uniquely his. Features such as custom textiles, wall treatments, furniture and hardware make regular appearances in his projects.
Ernest's firm – de la Torre Design Studio, was established in 2001 and has grown to have it's own staff and work on projects throughout the United States. He cites his influences stem from his hometown of Lake Forest, Illinois around the architecture of David Adler and Mies van der Rohe. His design experience however, was obtained from New York's Peter Marino Architects and education from Sotheby's Fine and Decorative Arts in London. He also went on to work in the Ralph Lauren Home Division on designs for furniture, lighting, tabletop and textiles.
I really appreciate the de la Torre aesthetic, and how he concentrates on the finer details in his designs. I cannot wait to get Ernest's input on design, please read on to get in on the conversation…
---
Iván Meade – What was your first experience with design?
Ernest de la Torre – I tackled my family's hobby farm in Madison, Wisconsin when I was just old enough to drive. It was a wonderful turn of the century all American farm house, and I painted and stencilled every room myself! I think my parents thought I was a little crazy.
---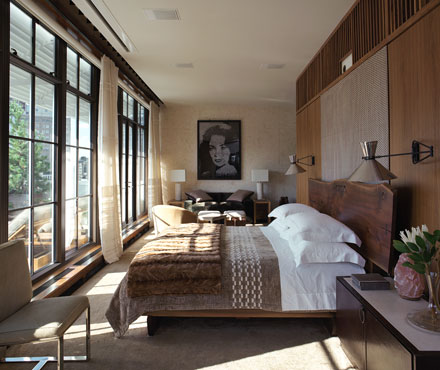 ---
Interiors by Ernest De La Torre
---
Iván Meade – What is the most practical thing that you own and what is the most rare?
 Ernest de la Torre – My Blackberry is my most practical;  I quite literally can't function without it! The most rare thing I own would be my sanity during an installation.
---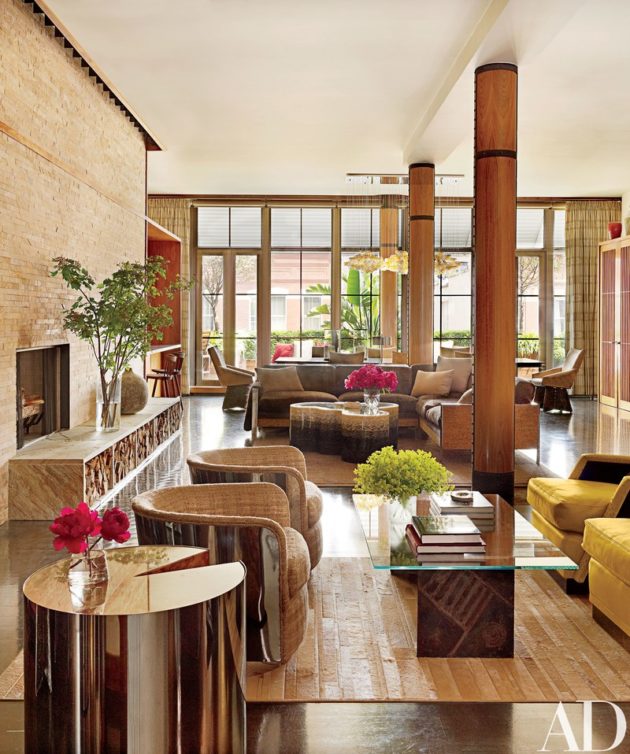 ---
Interiors by Ernest De La Torre
---
Iván Meade – How has your Cuban heritage influenced your style?
 Ernest de la Torre – My parent's home in Lake Forest was furnished with antiques from France, England and Spain, some of which came from our townhouse on El Prado in Havana. Like Buenos Aires, Havana and its residents were heavily influenced by European Beaux Arts architecture. In our home there, French decorative arts ruled; my great Uncle was a prominent fashion designer in Havana and spent half the year in Paris which skewed my family's taste towards everything French with the treasures he brought back to Cuba.
---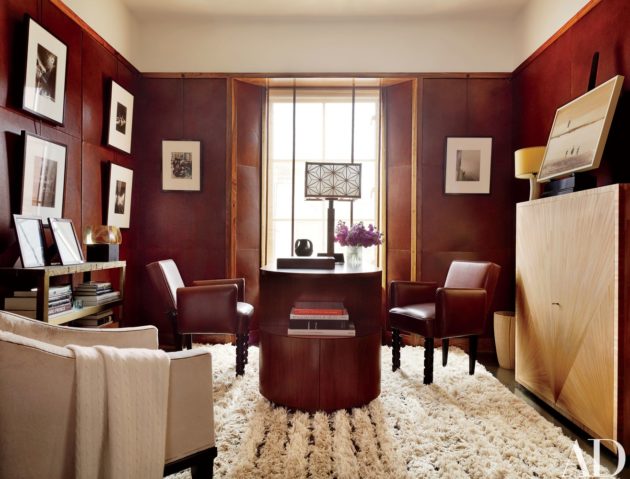 ---
Interiors by Ernest De La Torre
---
Iván Meade – What makes a tastemaker nowadays?
Ernest de la Torre – Someone willing to take risks in design yet remain elegant.
Iván Meade – What do you look for in a furniture piece? Or, in other words, you are very selective in what goes into your designs, what makes a piece important enough to be used in your projects? When do you feel that you need to introduce custom-built pieces?
Ernest de la Torre – When selecting an existing piece, I look for unique, well-crafted, or occasionally iconic pieces.  I do not like to use pieces that are omnipresent, so most of what I do is custom.  Custom pieces always fit my client's needs best and let me express my creativity.
---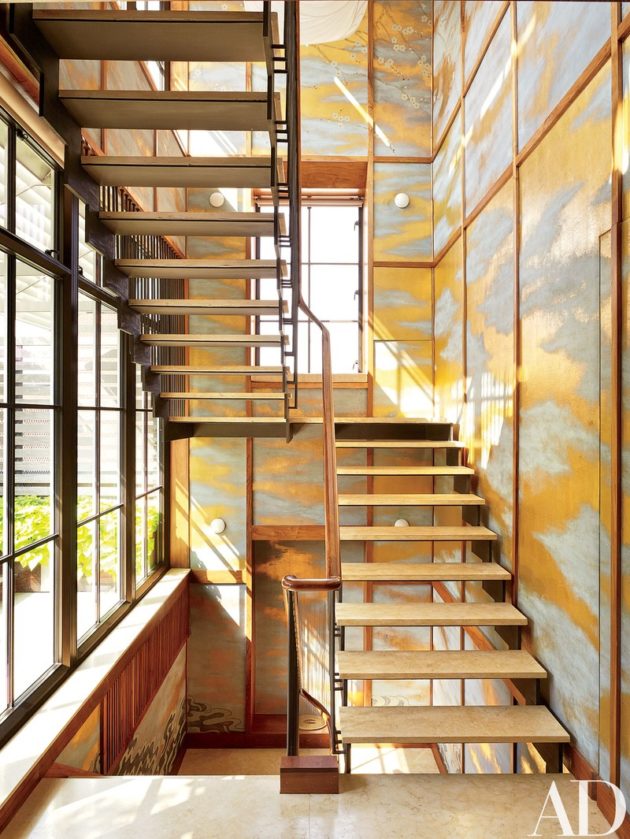 ---
Interiors by Ernest De La Torre
---
Iván Meade – Who would you like to design something for?
 Ernest de la Torre –   Ideally a client who lets me fulfil my creative aspirations while fulfilling their needs and desires.   I have been lucky to have many great clients from all different professions and lifestyles that have let me do just that.
---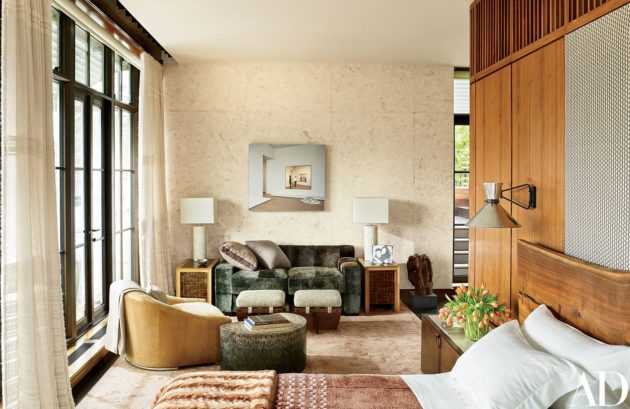 ---
Interiors by Ernest De La Torre
---
Iván Meade – What have you found makes a great and memorable room in your experience?
 Ernest de la Torre – Balance, in all aspects!
Iván Meade – What project has given you the most satisfaction?
Ernest de la Torre – Honestly each one of my projects has been very satisfying so I can't choose one; each project allows me to realize ideas I have that I need to express to be happy.
---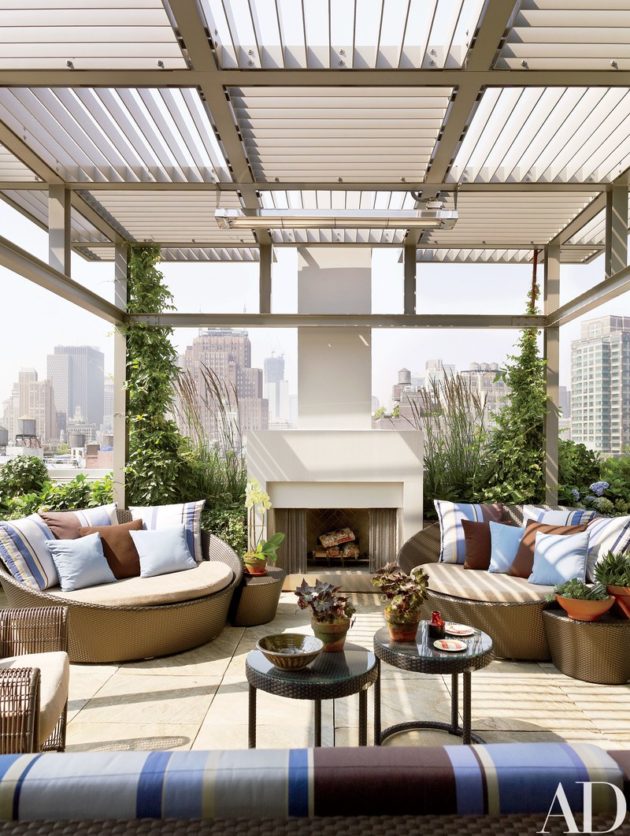 ---
Interiors by Ernest De La Torre
---
Iván Meade – What are you excited about right now in the world of design?
Ernest de la Torre – There is an explosion of real artisans working in new and rare materials. I love embracing them and creating one off designs for my clients.
Iván Meade – Lastly, you have already created a stunning body of work with many mediums and styles. What would you like your legacy to be?
 Ernest de la Torre – I would like people to look at my designs and see in them my love of design in all its aspects; and in the fruits of that labor, enjoy the unique and beautiful environments that have made my clients lives better.
---
I invite you to visit Ernest de la Torre's website at: