---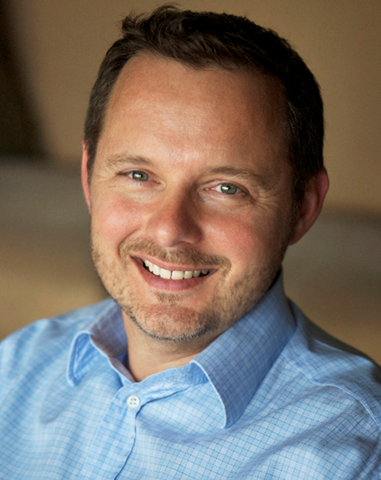 ---
Gregory Van Sickle
---
I had the pleasure of meeting Gregory Van Sickle while attending a brunch in honour of  Barclay Butera in Vancouver last year. He is a very talented designer based in Vancouver with his namesake firm, 'Van Sickle Design Consultants Inc.' which was formed in 2000. Van Sickle specializes in "providing unique 'individual interiors' tailored to the client's own personal style", and filled a void that Gregory found within the Vancouver design market: a smaller, more customer-focused, residential interior design firm.
Gregory is a firm believer in the benefits and guidelines of the organizations in which he is involved, including the NCIDQ and IDIBC. Mr. Van Sickle began his education at the University of Manitoba, where he graduated with a Bachelors Degree in Interior Design in 1986. He then went on to gain experience with prestigious design firms in Toronto and Vancouver for 14 years before opening his own business. Throughout his design career he has earned several accolades from IDIBC, Street of Dreams, and the Georgie Awards.
The Van Sickle aesthetic is clean and simple with nods to styles past in a fresh, modern approach – one can see the possibility of several influences, such as Mackintosh detailing, Asian elements, and of course – the world around him, with the West Coast style. That's not to say that Gregory is not able to completely adapt to a client's needs however; there is a beautifully executed, very traditional home in his portfolio as well which is proof that he does not impose his own style on his client's homes. He has also created a custom line of products including case goods, upholstered furnishings, and custom lighting to help complete the desired look in his interiors.
I am greatly looking forward to getting to know Gregory better, please read on to get in on the conversation…
---
Iván Meade – What was your first experience with design?
Gregory Van Sickle – When I was in high school I was on a family trip to Baja, Mexico with a stop over in Los Angeles for New Years. We were traveling with a friend of the family who happened to be the interior designer and sculpture Gene Adcock. We were invited to stay at Genes. I was fascinated! The penthouse was so exciting in its approach to design. I loved the way the space felt, the depth of texture and the light. Until that point I was on the path to archaeology but after the few days in LA I knew that interior design was my true calling.
---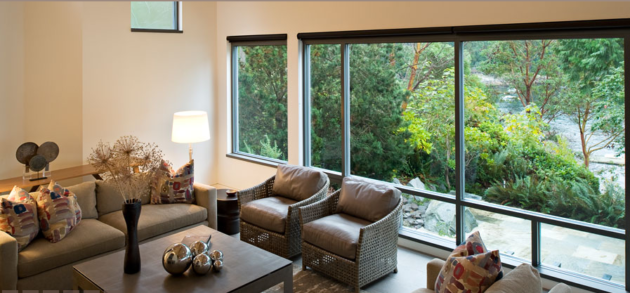 ---
Interiors by Gregory Van Sickle
---
Iván Meade – You always respect the traditional with a fusion of contemporary,  I believe this is what makes your style.  How do you achieve this?
Gregory Van Sickle – I feel it very important to respect a clients past and to create a continuity between the past and present.  Also very important to have the depth of a layered interior but not to create a period space. We are in the 21st century and our life style are so diverged from the 19th and early 20th century way of living. The counter balance of a regency piece of furniture with the contemporary painting or a African sculpture on a clean stone top- I love the contrast and complexity of the subtle colours and textures.
---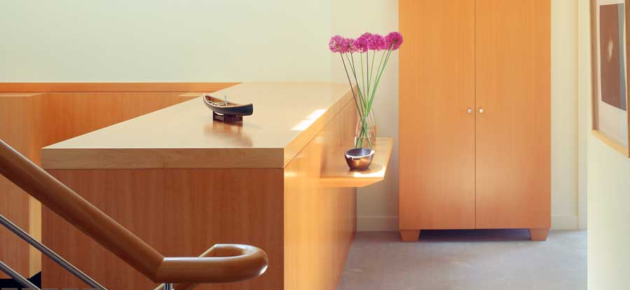 ---
Interiors by Gregory Van Sickle
---
Iván Meade – You have a very distinctive colour palette – What are your influences when selecting colour?
Gregory Van Sickle – The colours I gravitate todays tend to be deeper neutrals. I like think it is the subtle, ingrained Belgian genetics but I suspect it is more a nature of the Pacific Northwest climate. The warm neutral bounce the light and help to create the glow of sunlight so often lacking here on the coast.
---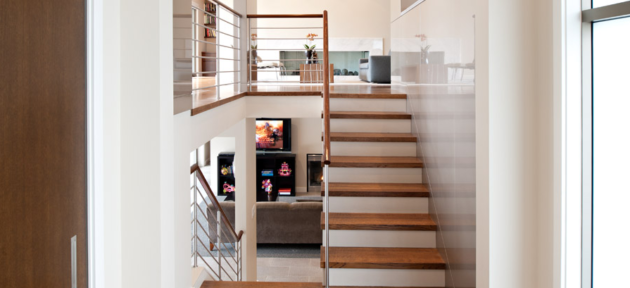 ---
Interiors by Gregory Van Sickle
---
Iván Meade – What is your approach to west coast lifestyle and design?
Gregory Van Sickle – Foremost it is a relaxed elegance! Filling the homes with warm textures and very liveable finishes and furniture but with out using anything too precious. The west coast life style is so relaxed that clients need to be comfortable in even the most formal areas of their home. It really is a jeans and shorts  or as I heard it referred to " country club" lifestyle and the interiors reflect that. One additional element that is so important here is the lighting which always take a very important role in the final project.
---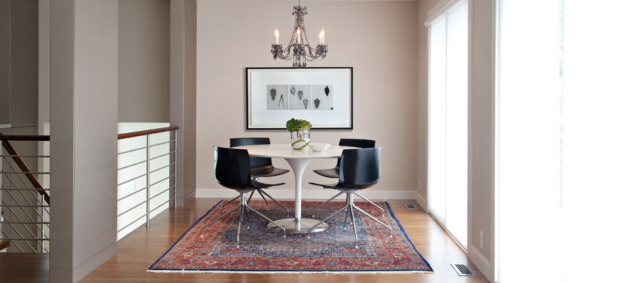 ---
Interiors by Gregory Van Sickle
---
Iván Meade – What would be your dream project?
Gregory Van Sickle – I have several- One would be a classic Arthur Erickson  home. When ever I have been in his projects there is just such a beauty to the architecture. I would also love to do another country house in Italy. I designed the interior for a country house in Umbria and I loved the process. I only wish I could have spent more time in Italy during the process!
---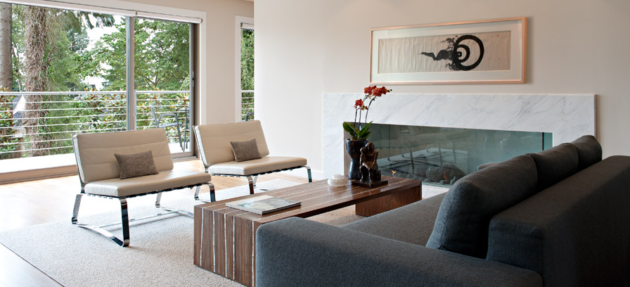 ---
Interiors by Gregory Van Sickle
---
Iván Meade – Who would you like to design something for?
Gregory Van Sickle – Adrian Zecha founder of the Aman Group. He has such a perfect sense of warm contemporary architecture combined with regional Asian accessories.
---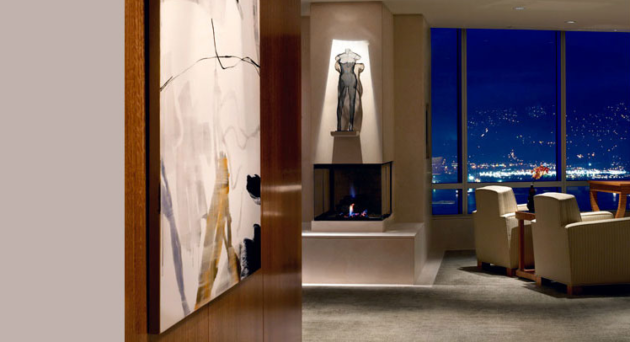 ---
Interiors by Gregory Van Sickle
---
Iván Meade – What is the best advice (design related or otherwise) that you have ever received?
Gregory Van Sickle – "God is in the details" Mies Van der Rohe. I did not get that advise from Mies but his spirit pervaded the School of Architecture at the University of Manitoba. It is classic and always applicable where for a contemporary space or a more transitional space.
---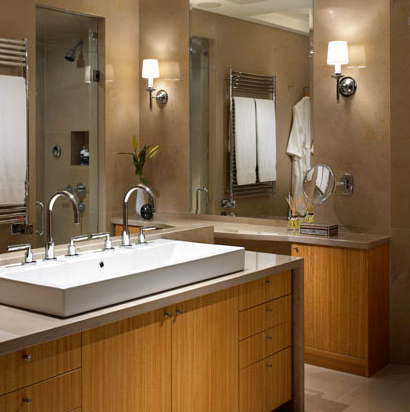 ---
Interiors by Gregory Van Sickle
---
Iván Meade – Are there any design rules that you think were meant to be broken?
Gregory Van Sickle –  Never mix black and blue- I never understood why that was a problem!  That s the only rule that ever comes into my head!
---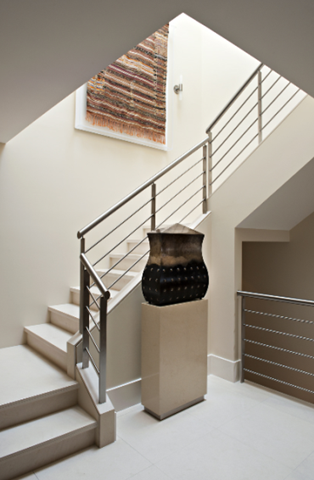 ---
Interiors by Gregory Van Sickle
---
Iván Meade – What are 5 things you can't live without?
Gregory Van Sickle – My jack russell terriers, a large painting by Peter Aspell (when I purchased It I finally felt like I had adult art!), an French Art Deco Mexican rosewood cabinet I bought at a time when I really could not afford it but I had to have it, my garden- I spend as much time as possible there, and a collection of 11th century Khmer mirrors (I love the simplicity end elegance of the oxidized bronze and the sculptural quality they have in groupings)
---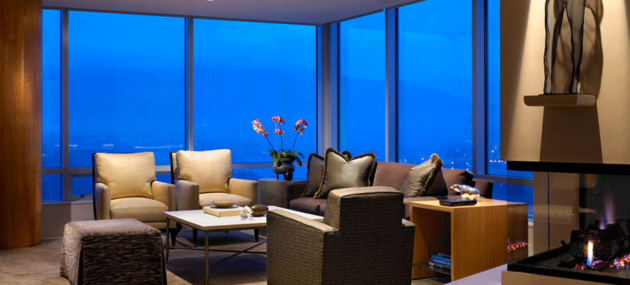 ---
Interiors by Gregory Van Sickle
---
Iván Meade – You have already created a stunning body of work with many mediums and styles, what would you like your legacy to be?
Gregory Van Sickle – The best legacy would to be simply to be remembered after I have gone. I work to keeping my projects classic and timeless but time shall tell if that is the reality. There seems to be a swing to branded products and designs and perhaps less appreciation of the custom, bench made types of project. Lets hope that Mies van der Rohe's advise rings true through time!
---
I invite you to visit Gregory Van Sickle's website at: