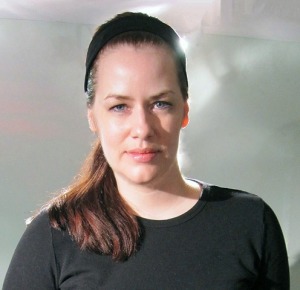 Lorin Turner
As seen in SNAP, Feburary 2011
Lorin Turner is a successful local designer and head of the interior design department of Zebra Group. Zebra Group is a very well recognized company in Victoria and has been in business for over 15 years; it consists of 3 departments: Zebra Design [Residential Design], Zebra Interiors [Interior Design] and Zebra Construction [Contracting]. They consistently produce award winning contemporary projects in Canada, the United States and the Bahamas.
Lorin's path to design is quite possibly the most interesting one that I have encountered, full of travels, experiences and lessons. She grew up as a Navy brat, bouncing around to different homes across the country; this was a great chance for her and her mother to make each new place their own in a unique way by renovating, decorating, or re-organizing. After high school, Lorin did some modeling in Toronto and Europe. She was able to see much of the world and began to open her eyes to different architectural styles, culture and histories. Lorin later became an actress, where she found herself interested in the world around her again, and a career in set design or cinematography began to pique her interest. A natural progression of life experiences led her to enrol in the interior design program at BCIT, she was hooked – in her own words "So much for Hollywood!".
 After graduating from BCIT, Lorin accepted an opportunity to work with top designer (and former interviewee) Teresa Ryback of tdSwansburg for three years where she learned so much about the ins and outs of design. In 2008, she made the move to Zebra Group where she feels that she is still earning valuable experience working with owner Rus Collins. She credits him as having an immense knowledge of design and a very skilled eye.
It is very refreshing to meet a designer who is so appreciative of her influences and keep pushing herself towards perfecting her craft. It is my pleasure to invite you to get in on the conversation…
Iván Meade – What was your first experience with design?
Lorin Turner – Besides giving free advice to my friends, my first project as Lead Designer was a condo reno for an older gentleman as a result of a gift certificate that had been given to him by his children. He had absolutely zero interest in design and no opinion on any colour or material other than it was crucial to save his La-Z-Boy recliner. These days, our clients are fairly savvy and typically have some interest in design. But I could have juggled flaming fabric swatches and he wouldn't have been impressed. It taught me to take my ego out of the equation and focus on giving him a comfortable home, not trying to create a showpiece. I learned that successful design must reflect the person who uses the space and that a 20 year-old recliner smells so much nicer when it's been professionally cleaned.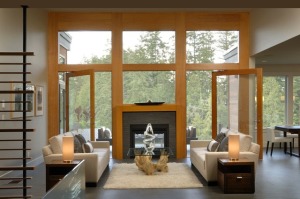 Interior Design by Zebra Design
Iván Meade – Who and what has influenced your style?
Lorin Turner – My first appreciation of design came years ago, when I saw Frank Gehry's Guggenheim Museum in Bilbao. I had never before considered structure as an art form. I think that if there's a passion, once your eyes are open to it, you can spend a lifetime soaking it up from many different and unexpected sources.
I would say that my (still developing) style has been influenced by my travels through Europe, my involvement and love of fashion design, my experience with the art of cinematography when I was acting, and my appreciation of graphic design.
I love Interior Designers who are risk takers; who have such a strong, identifiable design sense. I aspire to Barbara Barry's sophistication, Vincente Wolf's eclecticism and Kelly Wearstler's fearlessness.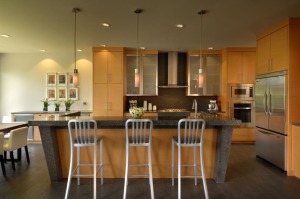 Interior Design by Zebra Design
Iván Meade – What is your favourite local find and how long have you had it?
Lorin Turner – A few years back, my husband and I found an antique Chinese butcher block in the back of a Vancouver store. It was a complete mess, as someone had spilt wax all over the top, and then coated it with varnish. My husband spent hours planning by hand, sand and refinishing it. He brought it back to its original condition and I think that I love it not only for its form but for the amount of care he put into it. The fact that we met in China made it all the sweeter.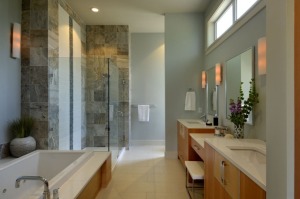 Interior Design by Zebra Design
Iván Meade – Who is Lorin Turner? (Outside of being Lorin Turner – the designer)
Lorin Turner – I think that a good laugh is a better stress reliever than yoga; my Associate and I practice this philosophy every day. I think my husband is a better (and more handsome) chef than anyone on the Food Network. I love old movies and secretly wish we still dressed for dinner. I hope that good manners make a comeback one day and that respect and kindness are more valued traits than drive and arrogance. I think that like the French, every Victorian should have a mandatory month-long holiday in the summer and I would be happy to volunteer as the first test subject.
Oh, and my dog is the sweetest dog ever. Truly.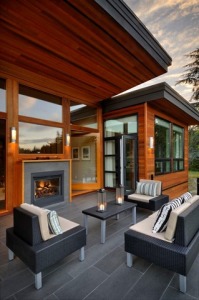 Interiors by Zebra Design
Iván Meade – Who has been a big impact on your life and your decision to go into a career in design?
Lorin Turner – Design has been a constant appreciation in my life, but I never thought of turning it into a career. I give credit for the leap to design school to my mom and to my husband. I think they believed that I could do this before I did. I had this misconception about the industry when I was a student: I thought that I would spend all your time in a slick studio "creating", but there's a lot more unglamorous paperwork involved. But I love every aspect of this business, even the long hours in front of a computer. Every project is different, the people, the conditions – you get to flex your brain and constantly grow. I've never met an interior designer who didn't love what they do; we're very lucky.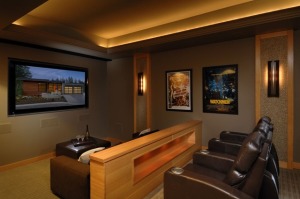 Interiors by Zebra Design
Iván Meade – During your career as an actress what was your favourite set design to work in and why?
Lorin Turner – Most film productions use existing interiors for their project. But if you hit the acting jackpot, you get to work on big budget sets specially made to fit the show's atmosphere. I got to spend some time on a Hollywood sci-fi show that had these grungy post-apocalyptic buildings and streetscapes. The attention to detail is so good complete with fake (yes, fake) dirt and garbage, but it's all facades with no actual
structure. It's an industry based on grown-up make-believe and its fun to see the illusions at work.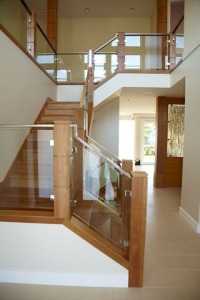 Interiors by Zebra Desgin
Iván Meade – What are you excited about right now in the world of design?
Lorin Turner – I love how the classification barriers of design are coming down. Slowly we're doing away with the categories. It's no longer traditional versus contemporary design. We're becoming more eclectic with our design choices. I think it allows designers to be more creative and to take more "risks", which I think pushes the industry forward as a whole.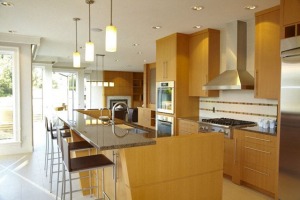 Interiors by Zebra Design
Iván Meade -What would be your dream project?
Lorin Turner – I'd love to design a boutique hotel in the south of Spain with an unlimited budget – and carte blanche. It must be an Interior Design myth that those projects actually exist! I wouldn't say no to designing a vacation home in Hawaii – I could be the site supervisor. I'm fastidiously organized; especially after snorkelling excursions and Mai-Tais.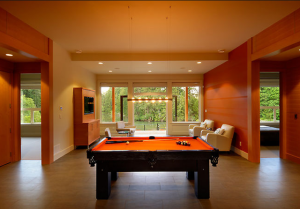 Interios by Zebra Design
Iván Meade – What project has given you the most satisfaction?
Lorin Turner – I think designers are most proud of the projects with the biggest constraints that pose the greatest challenge. I loved working on the renovation for Timeless Toys in Oak Bay. We had a very short turn around time from design to build to grand opening and a limited budget-we had to get the store open on-time in order to prevent a loss of revenue. The owners are a young family and have a great connection to their community. They won us all over and we were committed to delivering something great. The design concept evolved from the name. I wanted it to evoke the feel of a turn of the century apothecary. Everyone involved was supportive of the concept from the beginning and put so much effort into getting it completed. It was such a positive building site which is amazing for the amount of late nights and early mornings. I mean
really, how can you not be happy when designing a toy store?!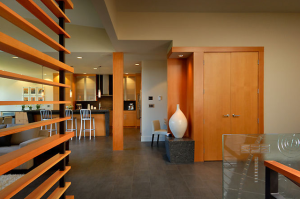 Interiors by Zebra Design
Iván Meade – What is the best advice (design related or otherwise) that you have ever received?
Lorin Turner –Trust your instincts, trust yourself. That gnawing feeling in your gut is telling you something. Every time I have ignored it, I've regretted the result. Sometimes, it's easy to lose sight of your own opinion when there is constant feedback from those around you. Also, step outside of that comfort zone – challenge yourself. I am normally a fairly reserved person, yet each time I have committed to something that initially felt daunting or overwhelming, it has been such a positive, life-changing outcome. I will remember those challenges as some of the best moments in my life.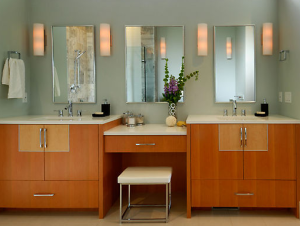 Interiors by Zebra Design
Iván Meade – What is your next design venture?
Lorin Turner – I get the rare pleasure of working with two of my favourite clients on another home. This time around, the home will be a complete green build, from foundation to fabric. This couple is very open to new ideas and great fun to work with. I look forward to exploring new technologies, materials and techniques. This is an industry of constant growth and I think it's essential to continue your personal education as a
designer.
I invite you to visit and discover Zebra Design's website at: