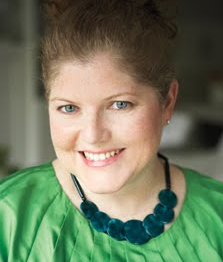 Margot Austin
Margot Austin's eye for beauty has influenced a myriad of today's designers, consumers and publications alike. She is recognized globally for her editorial and styling skills; tackling copy, furnishings, trends, floral and lifestyle – all the while, maintaining beautiful homes that are in constant metamorphosis and are often featured within the pages of Style at Home, where she is currently senior design editor.
Margot was raised in Peterborough, Ontario and always knew that she wanted to work at a fashion magazine. Her dream came true when she was hired at IMAGES magazine (covering fashion and beauty) early in her career. It was there that she first had the chance to style and producing beauty shoots. Her husband, Kevin, owns a magnificent home décor shop, ChairTableLamp. Accompanying him on buying trips and the purchase of their first home together swayed Margot's interests more toward home fashion and away from runways. In 2002 Margot became a part of the Style at Home team as a senior editor and by 2003 she transformed her role into a more tactile one, becoming the head of the design department where she now styles shoots, scouts homes and "dabbles in design".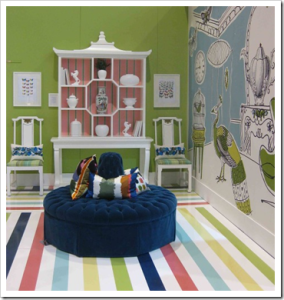 IDS 2011, Style at Home/Beauti-tone booth
Aside from the legacy she has created at Style at Home, our readers may also recognize her from her appearances on the Steven & Chris Show. For all of you out there looking for a Margot Austin designed home, she currently does not work with clients, but it may be in her future – she certainly has the portfolio to back it up!
Through social media interactions with Margot I have learned about her love of French Bulldogs, travel, and all things Martha Stewart, and have also been able to convince her to do an interview for our blog. She is cheerful, witty and of course, talented and I can't wait to share our interview with her; please read on to get in on the conversation…
Iván Meade – What was your first experience with design?
Margot Austin – For most people it's their first room as a kid, but I am the youngest in my family so I always shared a room. I would have to say it was my residence rooms in university. One year I covered an entire wall in magazine pages – mostly Ralph Lauren ads, Alfred Sung ads. One year I put up a giant blank sheet of white paper and provided coloured Sharpies so visitors could sign it. My favourite comments were written by my friend Neil, who shared Morrissey quotes. It still have it rolled up somewhere. Now, that said, I will never EVER forget the thrill of seeing my own home – the first one I shared with my husband – as the cover story of the April 2001 Style At Home – before I worked at the magazine.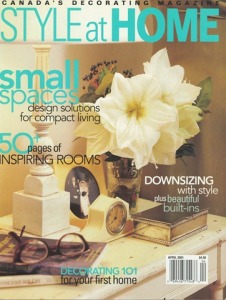 Iván Meade – What designers of past or present have inspired you?
Margot Austin –All the usual suspects, Barbara Barry, Steven Gambrel, Gil Schafer, Miles Redd, Darryl Carter, Thomas O'Brien, Victoria Hagan, Amanda Nisbet and so many more. I study all the contemporaries because it's my job to be on top of what's happening. I study the greats of the past because I will always be a history student. I am currently fascinated by the work of past designers whose rooms look absolutely of the moment today – so amazing! Among these are Mark Hampton, David Hicks, Billy Baldwin, Syrie Maugham.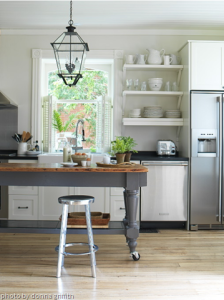 Interiors by Margot Austin
Iván Meade – One of the things that I found you bring to Style at Home is that you present interior design not just as aesthetics, but as a lifestyle. How is this reflected in your design philosophy?
Margot Austin – Style At Home is about showcasing beautiful rooms that are really lived in. Being invited to spend time in someone's home for a day of photography is the greatest privilege of my job. The experience has taught me what Elsie de Wolfe called "the beauty of suitability". In other words, a home can be beautiful, but if it doesn't suit its inhabitants then it is not a success.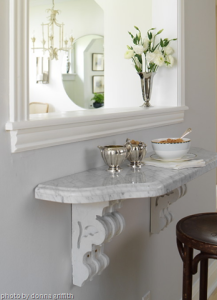 Interiors by Margot Austin
Iván Meade – As the senior design editor of Style at Home magazine, you must have seen several interior design trends come in and out of fashion. Do you have any that you miss? Or, any that you are very glad have not returned?
Margot Austin – We could spend weeks on this topic. Because I am so immersed I really tire of trends quickly, which may be why I am more a lover of the classics. A few pet peeves: skull & cross bones motifs, minimalism, tab-top curtains, lacquered coloured Buddhas, vessel sinks.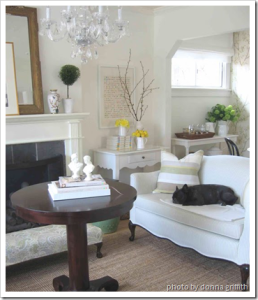 Interiors by Margot Austin
Iván Meade – What do you look for in a furniture or decorative piece? Or, in other words, you are very selective in what goes into your designs, what makes a piece important enough to be used in your projects?
Margot Austin – The furniture mix comes down to scale and shape. I always ask, does this piece play nice with the others? Does it suit the scale of the room?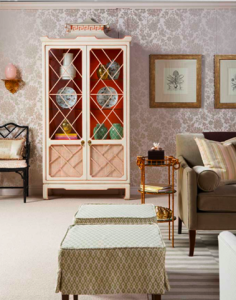 Interiors by Margot Austin
Iván Meade – I noticed you have a love for all things soft, but with a rustic edge – what is it that captivates you about these characteristics in design?
Margot Austin –I think this stems from the main project on my mind over the last few years, which is our century home in Tweed, Ont. It's an Edwardian home in a small rural town. We live there in a very relaxed way, so soft rustic pieces with a bit of history are absolutely right. I'm a believer in architecture and sense of place informing decorating choices – remember: suitability. If I had a city loft I would do something entirely different – likely Scandinavian.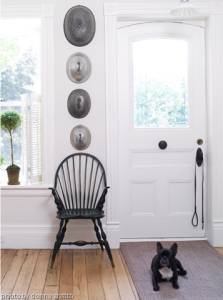 Interiors by Margot Austin
Iván Meade – I have also noticed your love for all things French bulldog, and I loved your blog entry (http://www.margotaustin.ca/blog/french-bulldog-tea-light-holders.html) in which you argue with yourself about the appropriateness of this, or any, tendency to go overboard with a motif or theme. I think we all have this inner battle from time to time. Where and how have you let yourself indulge in your love of French bulldogs when it comes to design? (aside from how often it appears to be a surprising conversation starter with colleagues!)
Margot Austin – Good design always requires restraint. One simply can't indulge every whim and come up with a room that looks like anything except a dog's breakfast (pardon the pun). You have to learn to say "No" to many things. I have two very treasured French bulldog objects – one is framed artwork by Hugo Guinness. It was a gift given to me by someone I worked with on a shoot whose work I admire – I was floored. (As an aside, this week in NYC I met the guy who owns the dog in the Guinness piece – amazing no? I blogged it.) I also have a tiny French bronze sculpture of a Frenchie. It is a very fine piece that was given to my husband by a fellow antique dealer. The two live very happily together on my mantel in Toronto. Each is tasteful and of great quality, which is why they are keepers. Oh, and I have personalized stationery with a French bulldog on it, which I had to order in a hurry so that I could write a thank you note to Martha Stewart for granting me an interview last spring! Our brief moment of bonding was 100% thanks to our mutual love of our French bulldogs.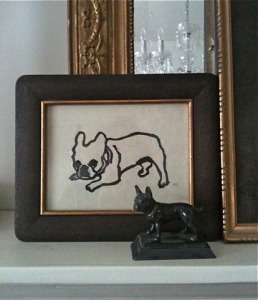 Iván Meade – What are your 3 best styling secrets?
Margot Austin – 1. Every room has stuff that needs to be corralled on a tray. 2. All cushions must have down and feather fillers. 3. Branches cut from your backyard and placed in a ceramic vase are an economical (hello, free!) way to perk up a room.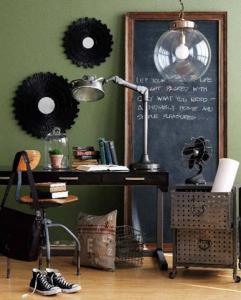 Iván Meade – As a blogger myself, I was very excited to find your blog and to see the personal side of your knowledge and opinions in interior design. How has the creation of your blog benefitted you?
Margot Austin – I'm sure like all bloggers would say, I've really been astounded by the connections I've made. My personal blog at margotaustin.ca is tiny compared to most, but I do get readers from all over the world, which still amazes me. This week I was at the gift show in New York and a lady came up to me in the press office saying she reads my blog and loves it. I couldn't believe it – I had one of those moments where I looked behind me and said, "Who me?" The blog is a creative outlet. The line between my work and personal life is pretty blurry, but I would say my Style At Home blogging – which I've just started – is a little more official in nature. Like most people, I'm learning as I go. Suggestions welcome!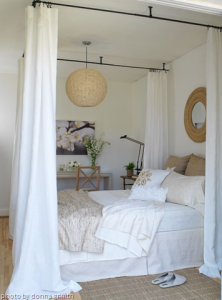 Interiors by Margot Austin
Iván Meade – Lastly, your work has done wonders for the interior design industry in Canada. What would you like your legacy to be?
Margot Austin –Legacy? Wow, that's a question. I guess I'd just like to be thought of as a supporter of the industry and a person who strives to live by The Golden Rule.
I invite you to visit Margot Austin's website at:
MARGOT AUSTIN
.